The Fable bar and restaurant is sort of like walking into a fairytale just as the name suggests. Part of the Drake & Morgan collective The Fable takes inspiration from the world of fantasy fairy tales and destinations across the world which can be seen dotted all across the interior. As you walk in you notice little things such as the juice cooler where you can try some of their juice for free or your eyes can't help but notice the giant booth area made from books. Plus numerous quotes from Chanel and Alice In Wonderland laden the walls and menus. Downstairs you have the bar and restaurant, upstairs a private dining area and further up on the third floor an exclusive area that you can rent out. All with their each individual quirks.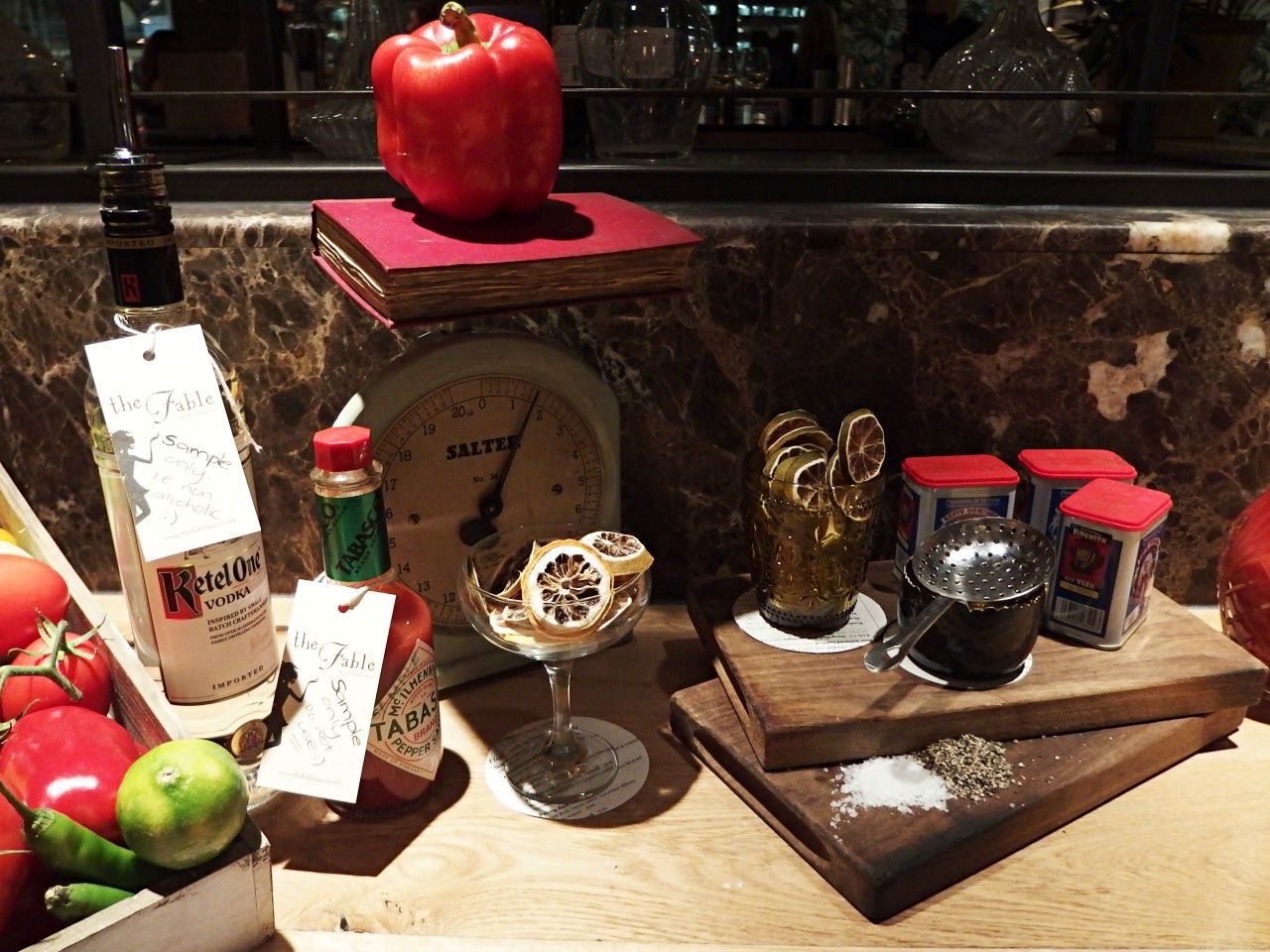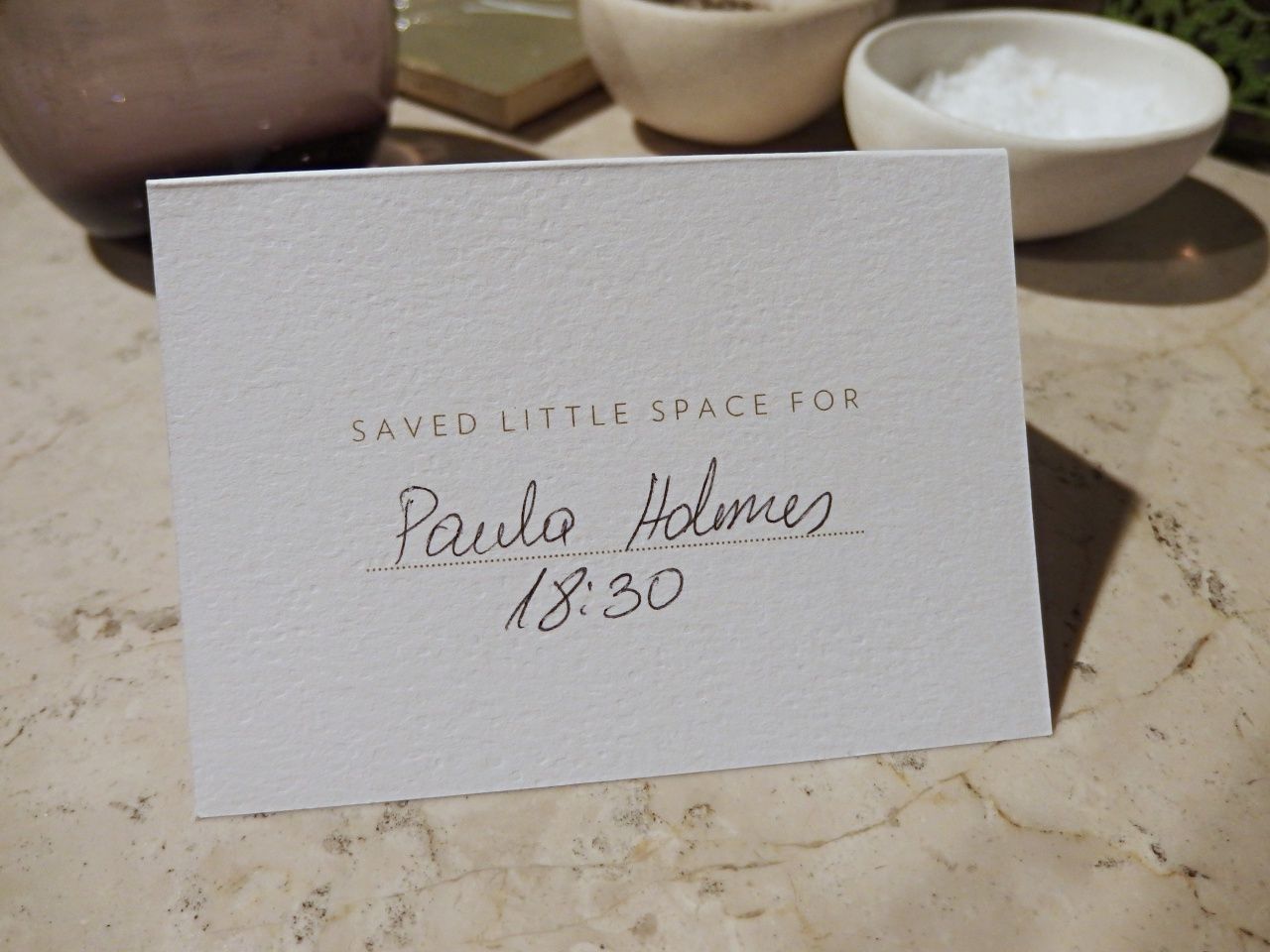 We took our table on the ground floor for dinner, I couldn't help but love the reserved card which read 'Saved Little Space For' and then moi! On the other side of the card it had another part to it, which sort of reminded me of the Mad Hatter's Tea at The Sanderson. Already delighted with the reserve card (simple things) we took a look at the menu and tried to decide what to order. It was really difficult to decide as everything sounded so good. I really liked the mixture of food on offer, they have a good selection of meats which are from highly regarded butchers Allens of Mayfair, fresh breads from Borough Market and plenty of vegetarian options too.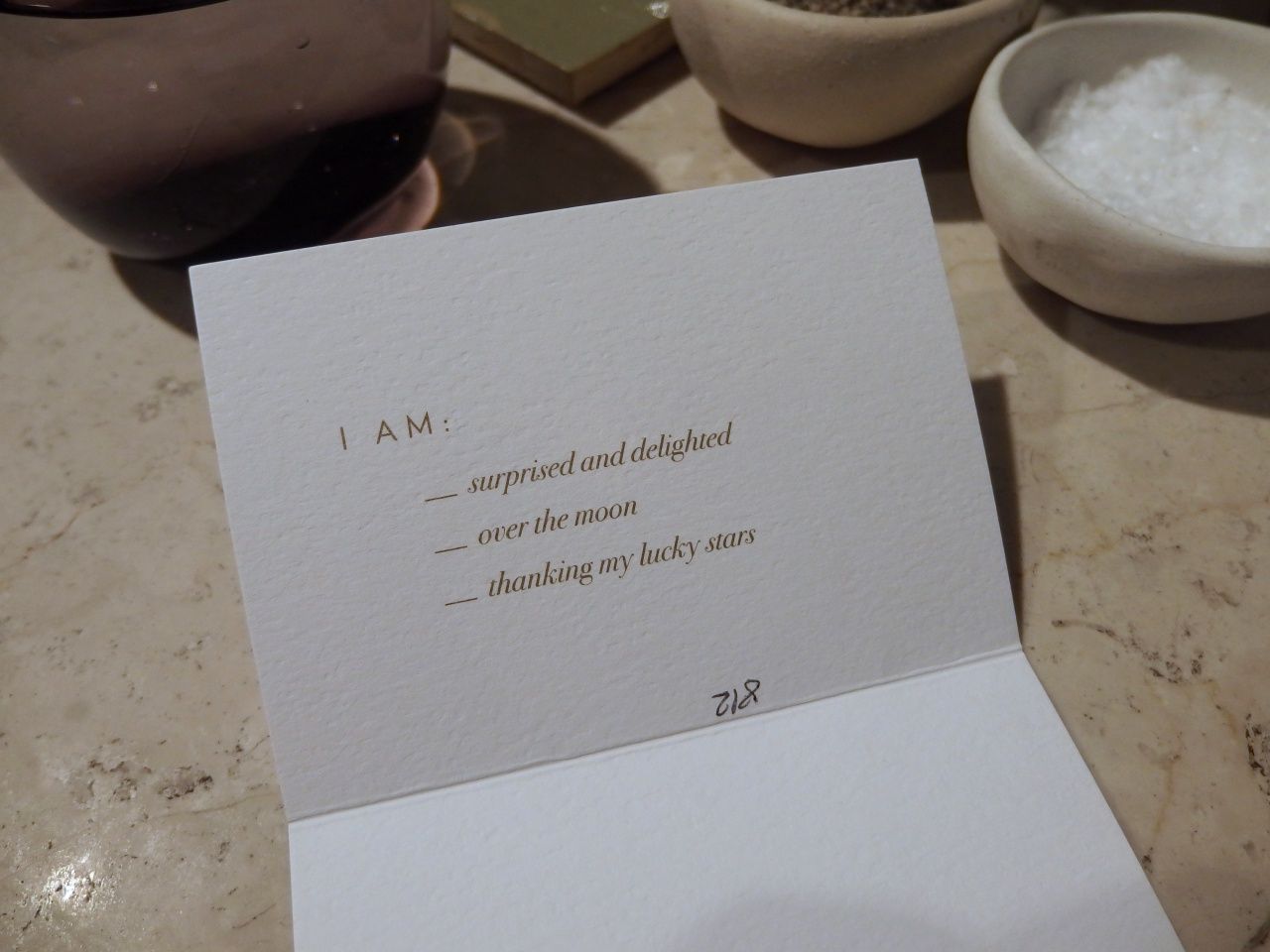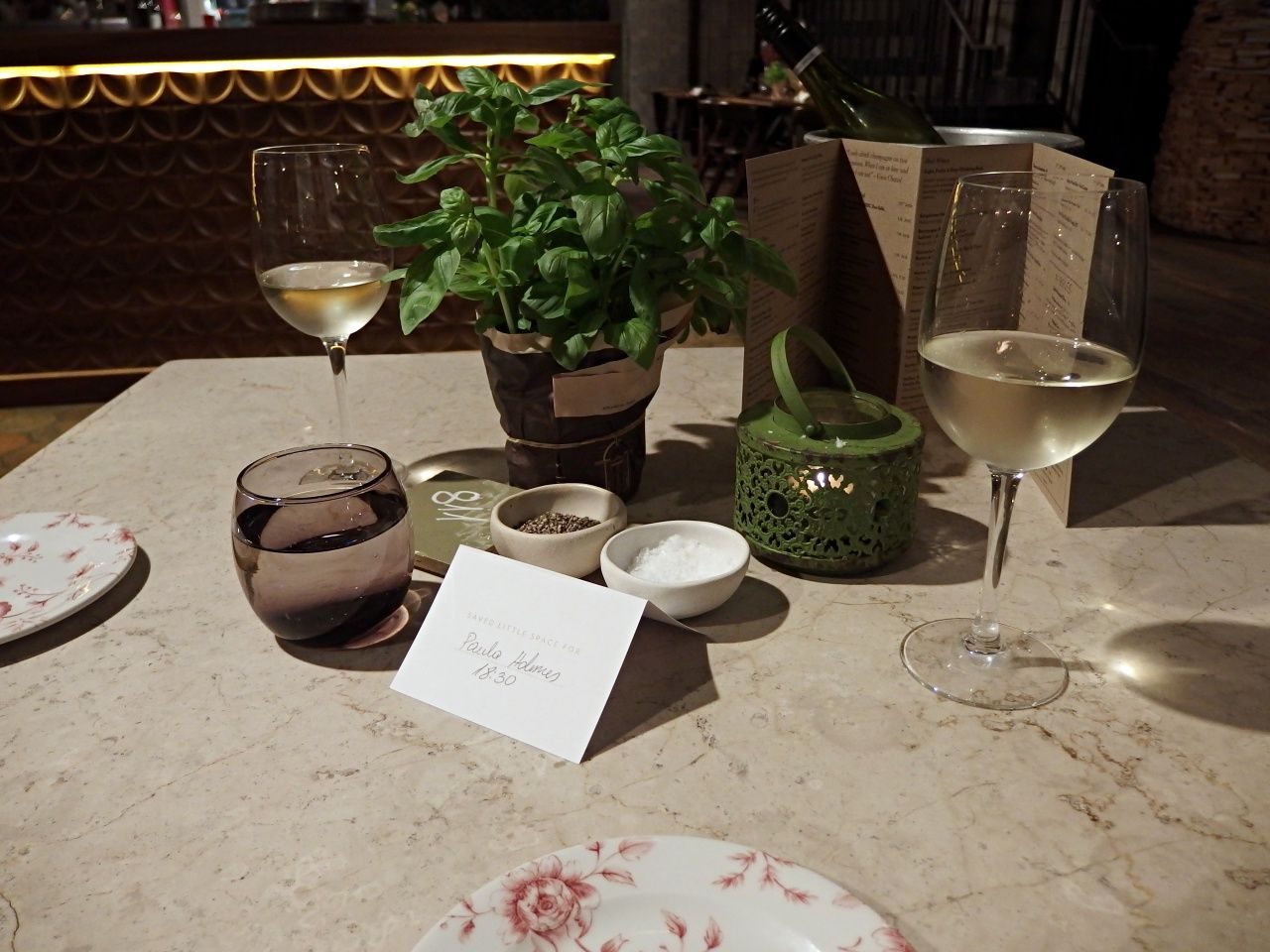 A bottle of wine was ordered to help our decision process, a bottle of Sauvignon Blanc New Zealand naturally. I really should branch out but why not stick to what you like eh? Another thing I noticed was that The Fable has a wine and flower shop called 'Bottles & Blooms' to the very rear of the restaurant. This has fresh flowers that smell amazing and you can pop in for a glass or two of wine as well.
Onto the starters, we ordered a basket of bread and oil to share and then I opted for one of the small plates, the chicken satay with prawn crackers and peanut sauce. This came just how I like it, the chicken was tender and the sauce was lovely, plus the prawn crackers added a great flavour to it overall. Danny had a half portion of one of the flatbreads, so he chose the Peking duck which was crispy duck, hoison sauce and cucumber ribbons. The duck was cooked well and coated in the hoison sauce, the vegetables kept their bite and it contrasted well with the duck and the flatbread.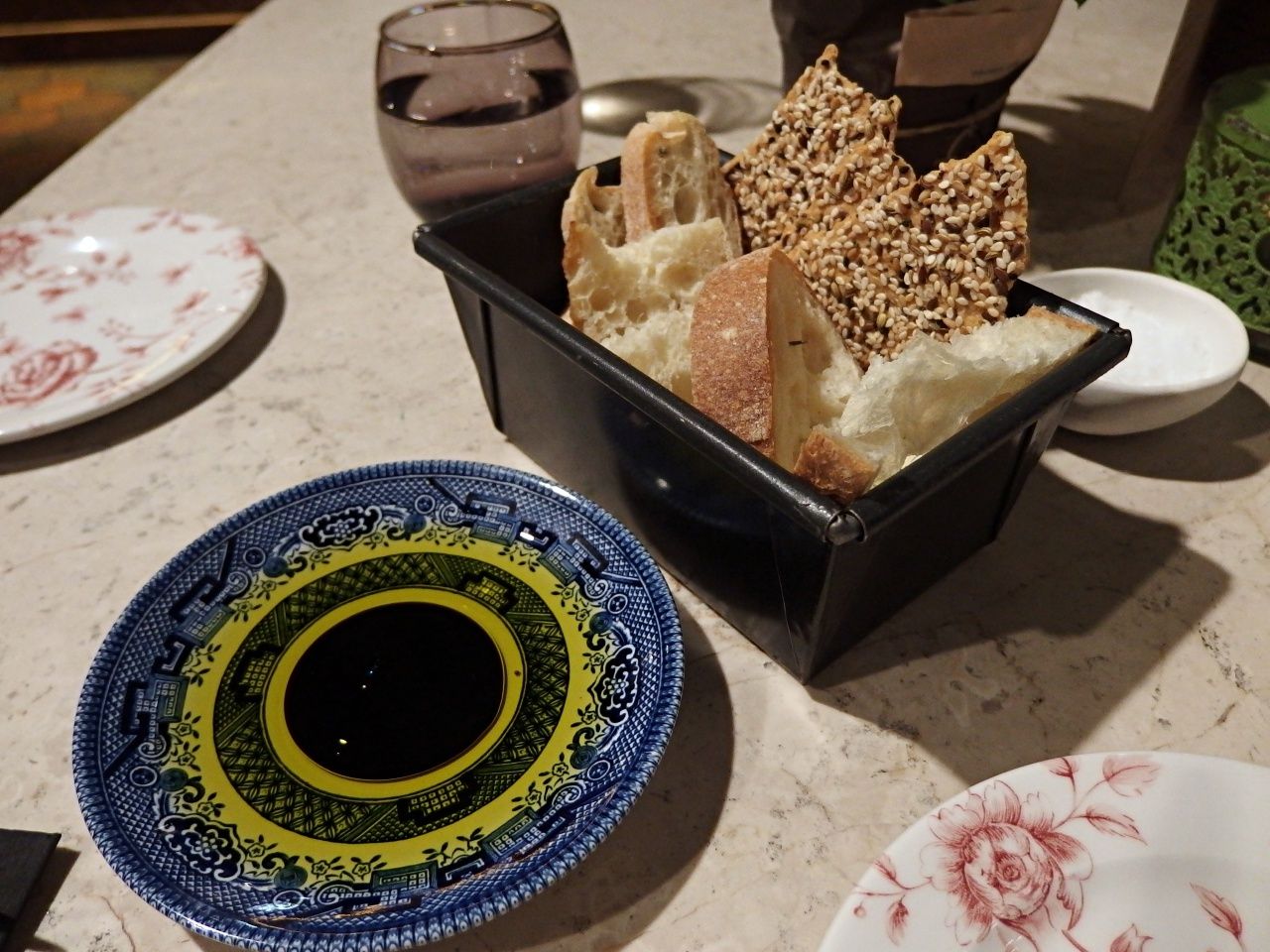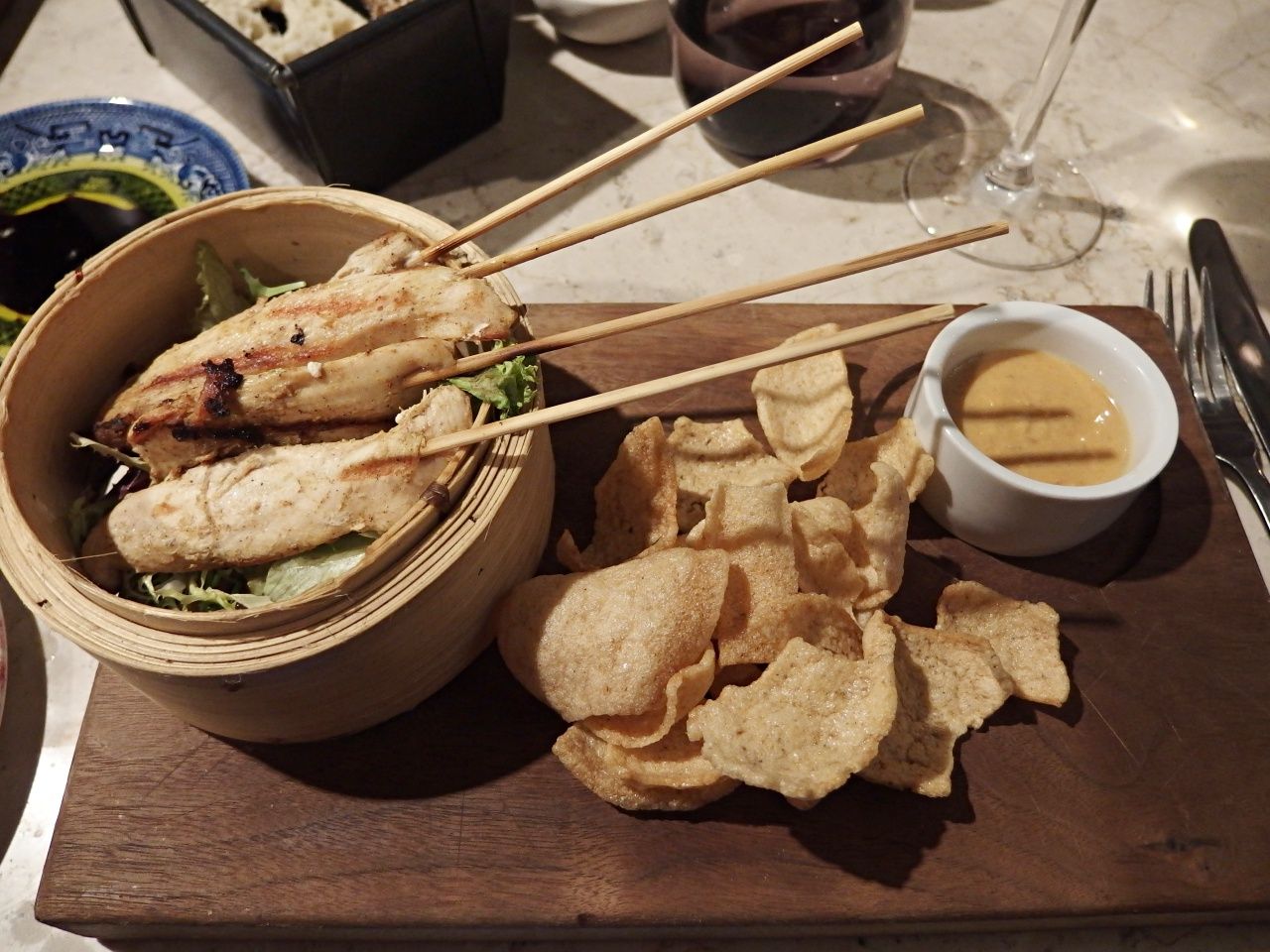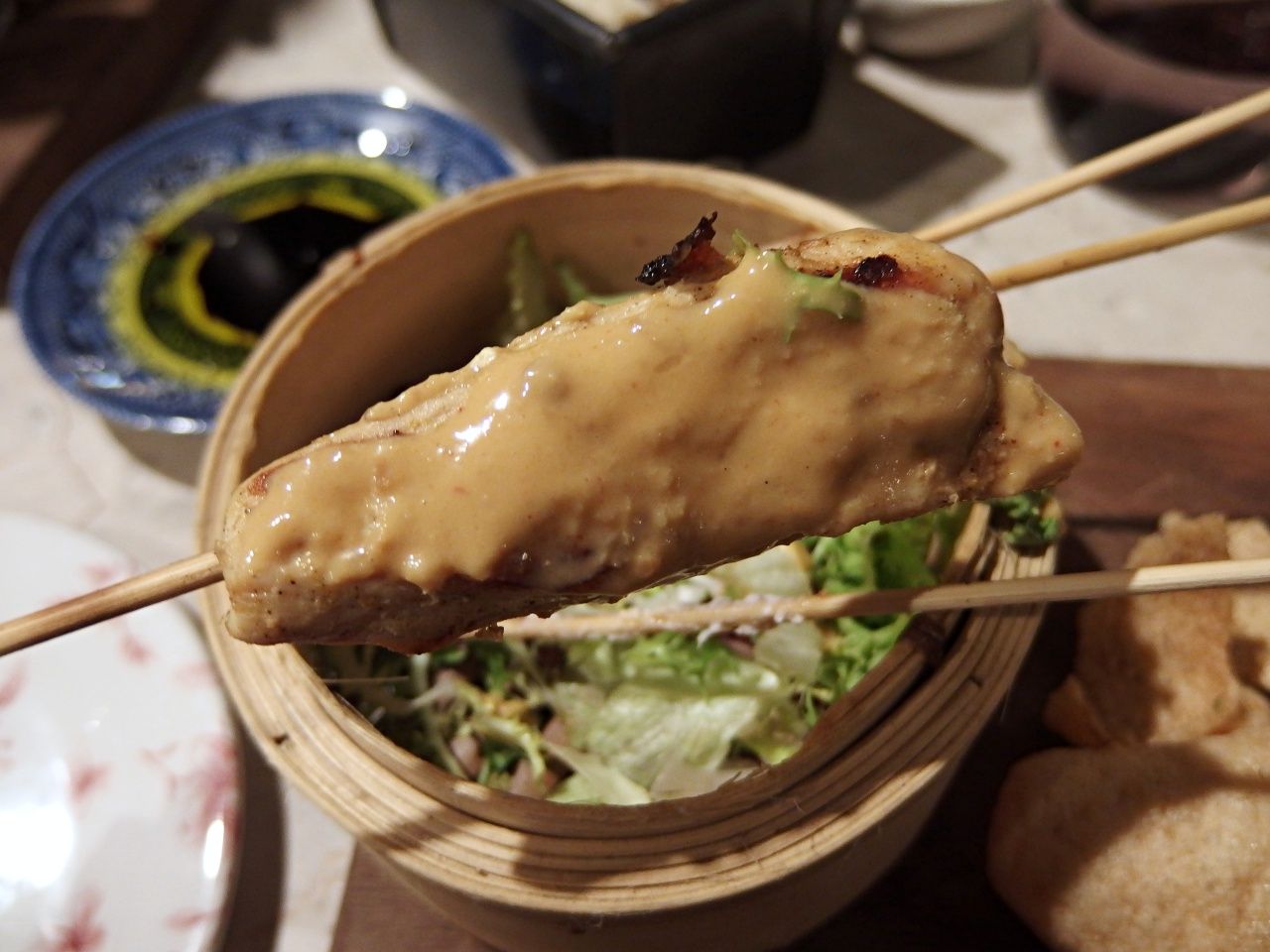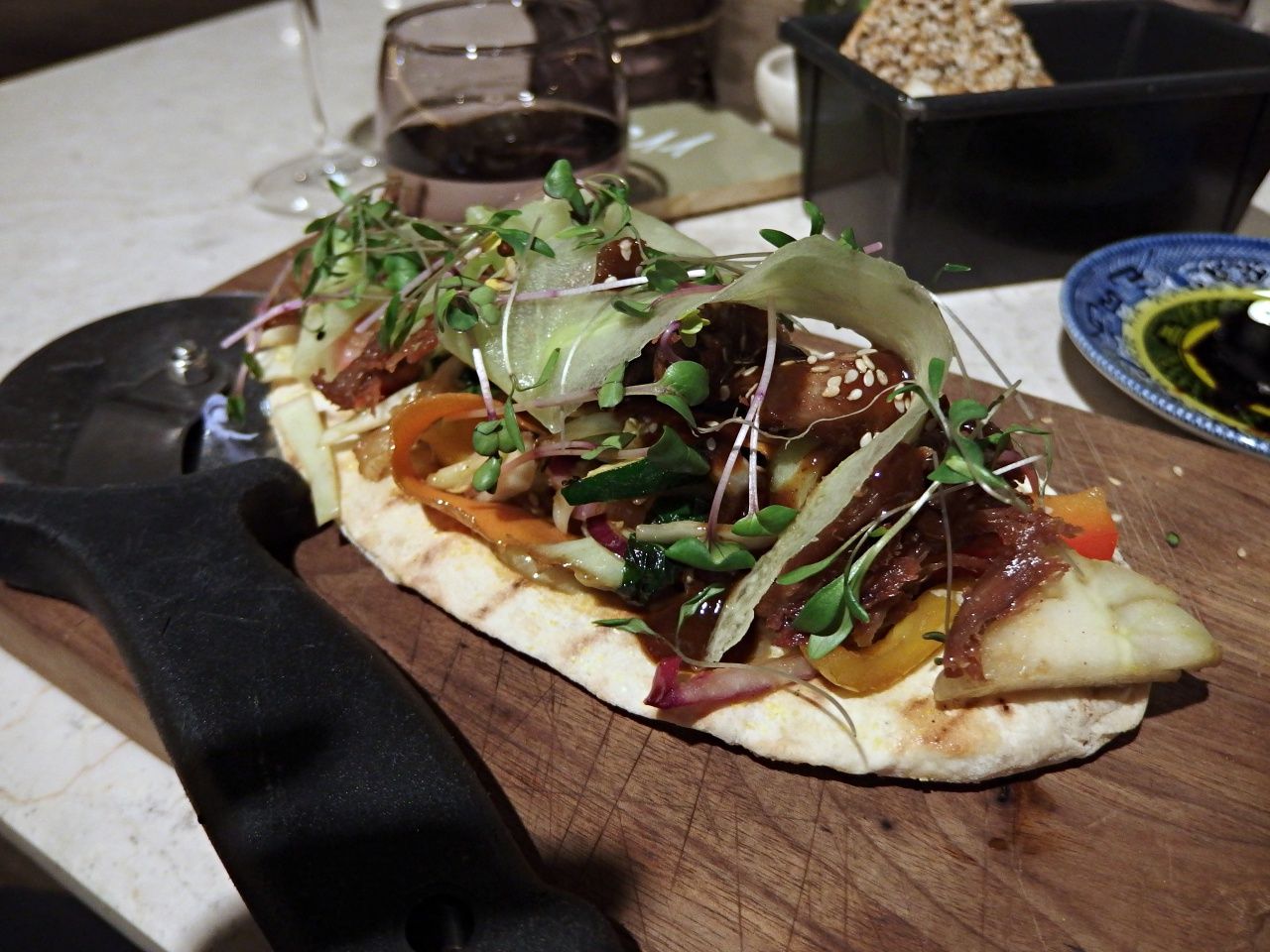 There are so many mains, everything from Red Thai Curry to a Wagyu burger! I chose a sirloin steak, cooked medium with fries and it also comes with a flat mushroom, tomato and onion rings. The steak tasted lovely, very well cooked and just right on the medium. The chips were delicious too and I loved the giant onion rings. Danny had the lamb shank which was accompanied by sweet potato mash and rosemary jus and harissa, the lamb was very tender, fell off the bone and the mash and jus were a perfect pairing.
I always save room for dessert. I couldn't wait to try the 'Wagon Wheel', the waitress also recommended this one so I was excited to taste it! It was toasted meringue with raspberry sorbet, chocolate and shortbread. So The Fable's take on the old classic biscuit! When it arrived it exceeded all my expectations, it just looked amazing and it tasted it too. There wasn't one bit of it left. Danny went for a trio of mini pudding shots, I really like it when restaurants do this as it's great when you can't decide what dessert to choose. These were a tasting of three desserts, the Wagon Wheel that I had, chocolate brownie and also a crumble.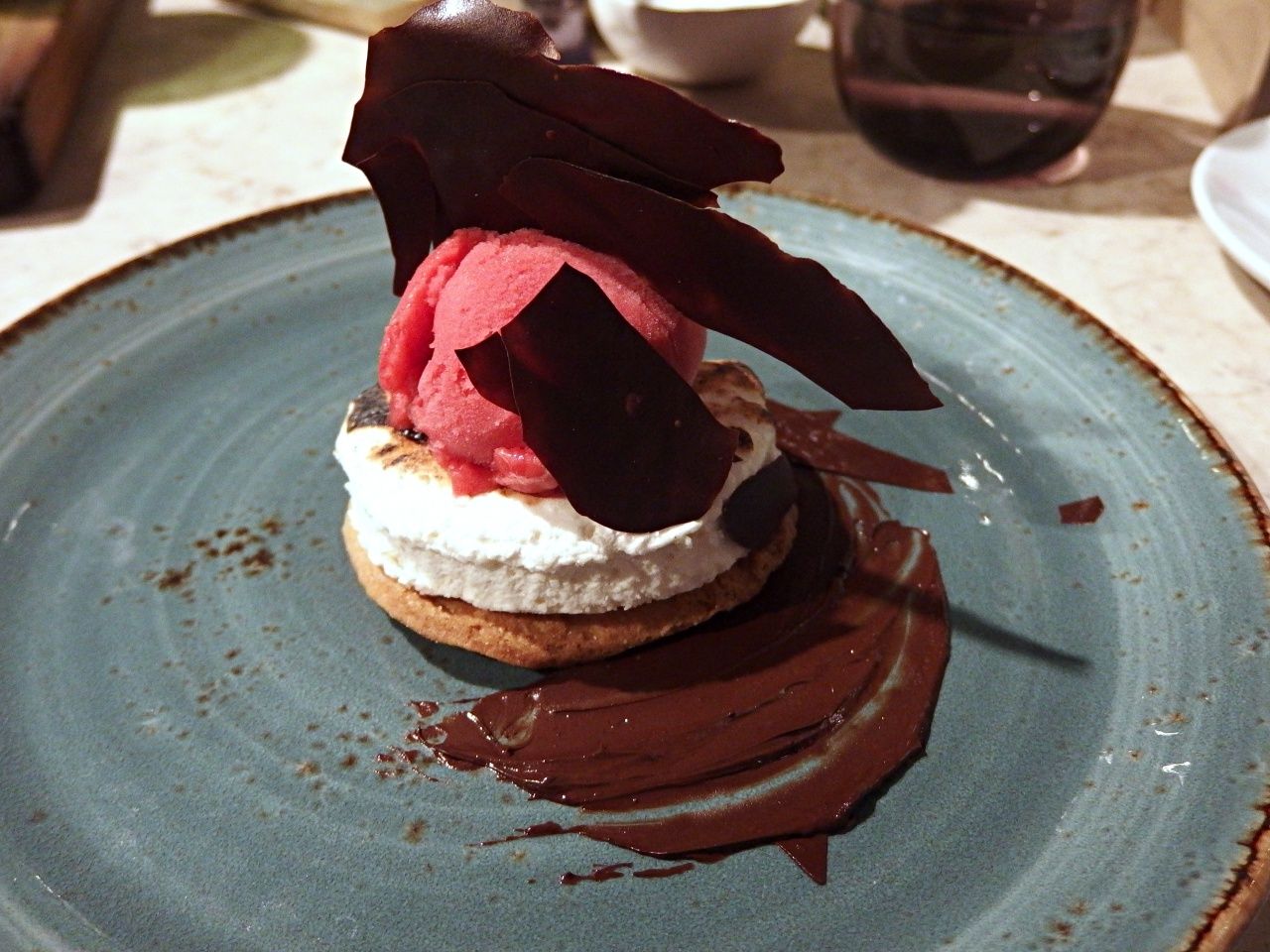 I finished off with a mint tea and a tour around the restaurant. I loved the bookshelf lining the walls and the intricate details placed all around. The restaurant as well was worth noting we went on a Monday evening, so to be honest I thought it would be really quiet but it was super busy. Always a good sign. Even though it was unexpectedly busy, the staff were super helpful and attentive and it didn't reflect our experience in any way.
We had a really fantastic meal at The Fable, their great selection and quality of food mixed with the fairytale experience really makes it memorable and if you were looking it would be a lovely location to rent out the event spaces too. Browse the menu and make a booking at thefablebar.co.uk.