This Christmas I was challenged by fashion app ASAP 54 to take myself out my comfort zone when it comes to styling an outfit and seek inspiration from all around me, then use the app to help me choose an outfit. ASAP 54 is a really cool fashion app and I have been having such fun with it over the last couple of weeks. Basically you can take a picture of anything and it will bring up items to match. So say I saw someone wearing a really cool pair of shoes, if I took a picture I could upload it to the app and it would find the same or similar shoes and links straight to buy them!
However for the style challenge what we had to do was take ourselves away from social media and magazines and seek inspiration elsewhere. I decided to focus on London at Christmas and couldn't wait to get snapping away. London is so beautiful at Christmas, whether it's the windows at Selfridges or Liberty, the snowball lights in Regent Street or the Christmas markets at Southbank, there is just so much unexpected inspiration. Who knew my outfit choice would be inspired by a candle display and a sculpture!?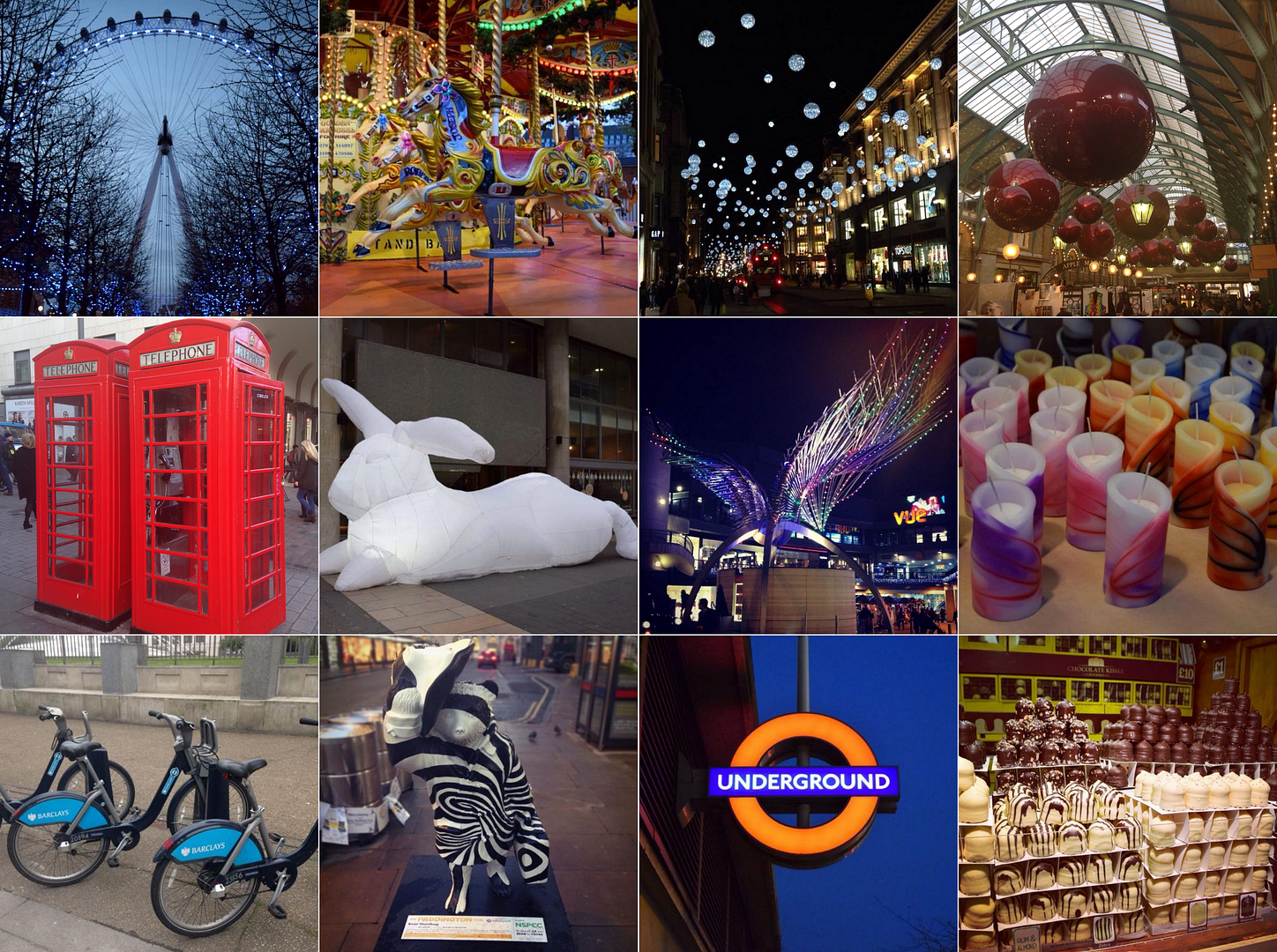 I really enjoyed finding things to take pictures of and then to see what the app would bring up. Each time you upload your picture you can choose what to search for it, whether it be heels, jackets or maybe even handbags it will find something based on your image from all different stores, so whatever your budget it will bring up clothing choices from high street stores such as Uniqlo and Mango to high-end designers like Fendi and Moschino. Here are some of my favourite items that the app produced from my inspiration.
Now for the extra fun part, ASAP 54 then gave me a shopping voucher for ASOS to put together an outfit from the inspiration and picks the app had help me find. As the app mainly picks up on colour, I focused on a slightly blue colour scheme as this seemed to be a main theme throughout my pictures such as the London Eye and twinkly Christmas lights. The candles I came across at the Christmas market pulled up this amazing Three Floor alaska coat, the minute I saw it I just knew I had to have it. I love the blue fluffy collar and the details on the coat such as the wide pockets and leather parts around the waist. The collar is detachable which is great to wear with my other fur scarves that I own.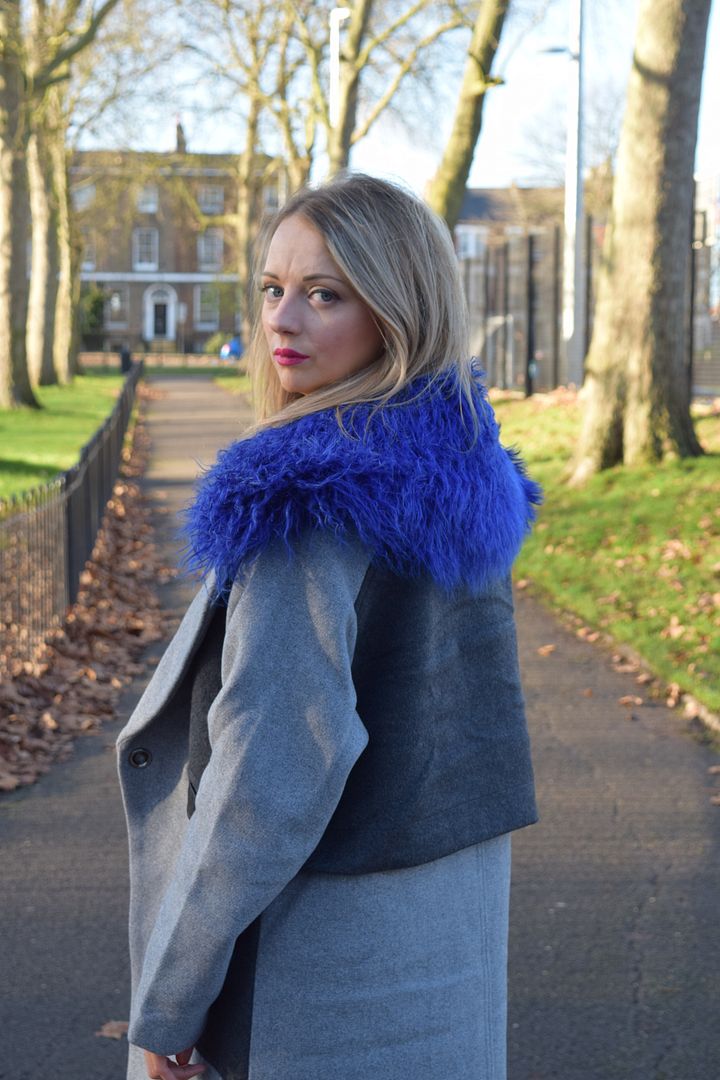 Sticking with the blue theme, I came across this cute Oh La La jumper and so I teamed it with this real leather skirt. One thing I loved ASAP'ing as I now call it, was the Paddington Bear's that can be found around London, the black and white one (shown above) pulled up a leather skirt from Harrods, a little out my budget so this similar ASOS one did the trick and it's so soft on and a really great length too. Lastly I picked out a pair of suede heeled ankle boots. The app pulled up a similar pair in red and I just loved the style!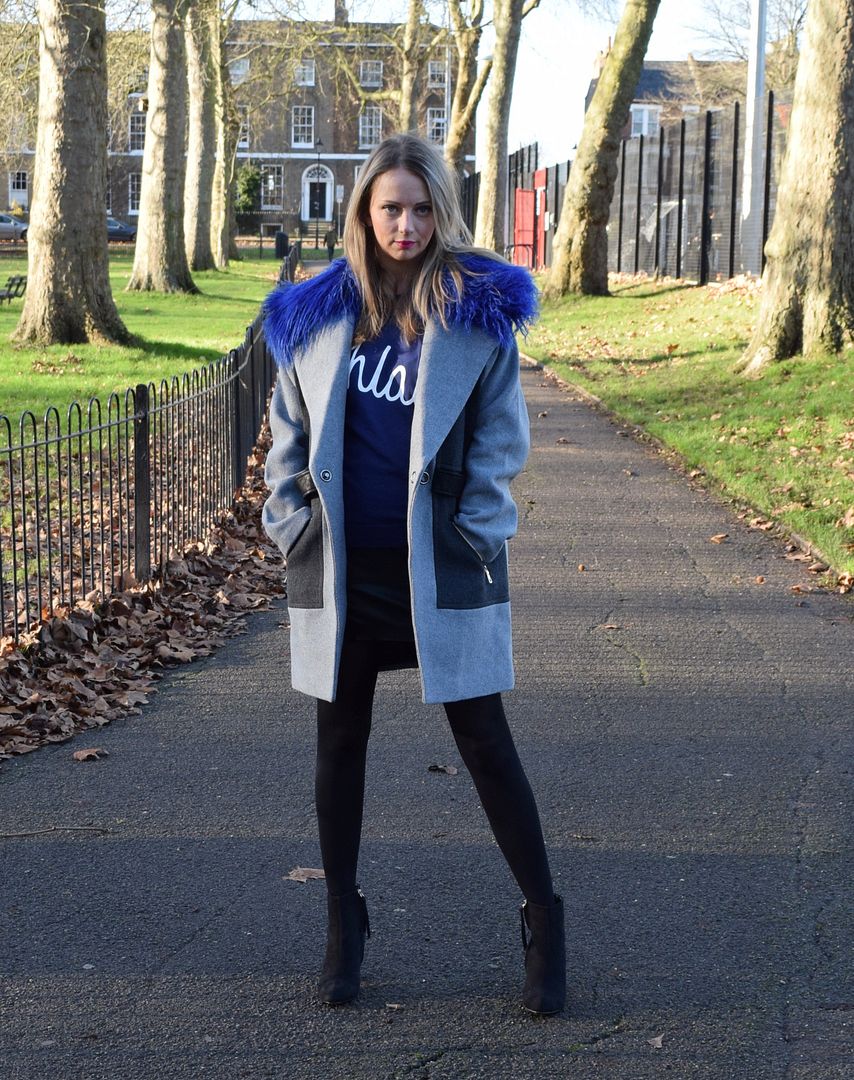 Shop The Look
ENTER TO WIN A £150 SHOPPING VOUCHER!
If you fancy giving yourself a challenge and finding some inspiration to help you put together an outfit then I am giving away a £150 shopping voucher to spend at the choice of either ASOS, farfetch.com or Topshop. For your chance to win all you need to do is download the ASAP 54 app from the app store, follow me on there (TheLDNDiaries) and then upload a picture of your most festive inspiration, so it could be your Christmas tree, your amazing food you will be having, anything goes! Make sure you hashtag it using #MyASAPChristmas and #LDNDiaries to have your entry counted. You can do this by adding a comment under your picture.
The competition will run from 23rd December 2014 until January 2nd 2015, so you have just over a week to get your entries in. The winner will be contacted via the app after the closing date.
Good Luck!