Too many of us working away in our offices forget to go outside and take a lunch break, instead we sit at our desks eating our packed lunch or sandwich from Tesco's and just carry on working, but why?
In any job I have had I have always tried to take my lunch break, hell I'm entitled to it and I'm going to take it! Not only are you not getting paid for it but it really does help to break up the day and get you thinking clearer. So I've teamed up with Flexioffices who this month have started a campaign to #LiveYourLunchBreak after discovering from a survey that as few as 30% of employees take a lunch break and more than a third of workers feel pressured to work through their lunch.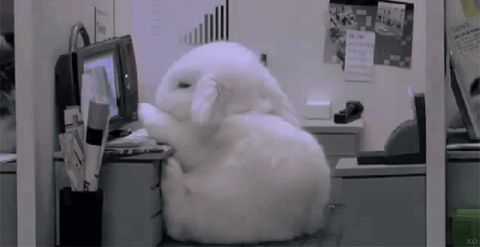 Starting next week I challenge you to make sure you do take a lunch break, whether it's 30 mins or a full hour just have a time out from work. I know in winter especially there sometimes feels like there isn't much to do and you can't quite sit outside and if there isn't anywhere in your work to chill out you end up being forced to sit back at your desk, you know the drill. But the weather is picking up and in addition I've also got plenty indoor suggestions for you across London, including a piano concert, an afternoon with some cats to a cooking class. Intrigued? Then get planning!
Lunchtime Concerts
Relax and chill out on Thursday 20th March, when Catherine Ennis will be performing in St Johns Smith Square as part of the Lunchtime Concert Series. The programme will include works by Handel, Sweelinck, Bach and Saint-Saëns. The concert starts at 1.05pm and lasts 55 minutes. Tickets are £10.
Cooking Class 
Who knew you could learn a new skill in a lunchtime? L'atelier De Chefs offer a range of cooking classes at lunchtime, that last just half an hour. With everything from curry, steak to Thai and Spanish you are sure to cook up a feast and still have plenty time to eat it afterwards. Classes are £15 /person and take place at St Pauls or Oxford Circus.
All You Can Eat Lunchtime Lunchbox
Not quite the eating challenge but more all you handle fitness classes. Frame in Shoreditch are offering a whole heap of fitness classes for £50 until March 31st. You can expect the likes of Pure Cardio, Quickie Bounding and Boxfit aswell as Yoga,Vibe and a few Frame Signature classes as well. So perfect to save your mornings and evenings and hit the gym at lunch!
Glow Cycle
If you aren't that clued up in the gym area but do fancy trying a fitness class, Glow Cycle could be the right choice for a lunchtime cycle. Each class is 30-45 minutes of spinning set to a soundtrack and low lights that will be sure to get you moving on your bike like you're at a disco. For total beginners there is a class each first Monday of the month.
Cat Cafe
If you love cats , you will love Lady Dinah's Cat Emporium. Sit back have a cup of tea and enjoy the company of the rescue cats. Based in Shoreditch the cafe offers hot drinks, snacks and cakes – plus 11 resident cats to help soothe you on your lunch break and tell your problems to, purrrrfect!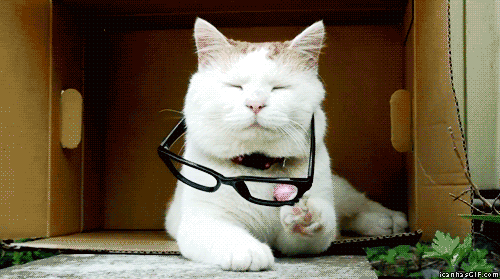 V&A Tour
Did you know you can do a tour of the V&A museum in under an hour? The daily introductory tour takes just one hour and takes your round the history of the V&A and of course some of the amazing collections. The tours leave from the Meeting Point, Grand Entrance, at 12.30 & 13.30 and of course it's free and also no need to book.
Express Facial
A spot of pampering is just what you need to de-stress out of work. ClinicBe have launched a new express lunchtime facial, in just 30 minutes experience a cosmetology facial which will exfoliate and massage your face leaving you feeling refreshed and ready for the second part of the afternoon. Based in Knightsbridge the Express Facial is available on Monday, Wednesday and Friday with appointments at 12.30, 1pm, 1.30 and 2pm.
Lunchtime Fourplay
Not that kind of fourplay, get your head out the gutter. But starting from March 31st to 4th April Bite-Size plays returns to the St James Theatre, showcasing some of the best independent playwriting from London. It's a fun and creative way to enjoy your lunch break with four 10 minute comedy plays, the whole thing lasts 40 minutes starting at 1pm. £8 in advance/£10 on the door.
I hope these have given you some ideas to what is on offer in London and if you do take up the challenge with any of these or your own ideas, then I'd love to hear. Let me know here or tweet me with #LiveYourLunchBreak.