This review couldn't have come at a better time, last week my iPhone 5 decided that after doing an update it would decide not to work and I had to restore all my factory settings, much panic ensued especially as I didn't have a back up, luckily there was one on my laptop from April so it wasn't too bad in the end. But it made me realise how much I rely on it and actually think if there was anything better out there. Queue an email from the lovely peeps at Carphone Warehouse asking me if I'd like to review the new HTC One M8 in pink, a resounding hell yes! For me I was always a Blackberry user but when they didn't have any apps or Instagram I converted to Apple, I never thought I would stray but this HTC seriously has some flirting power and I think I'm sold.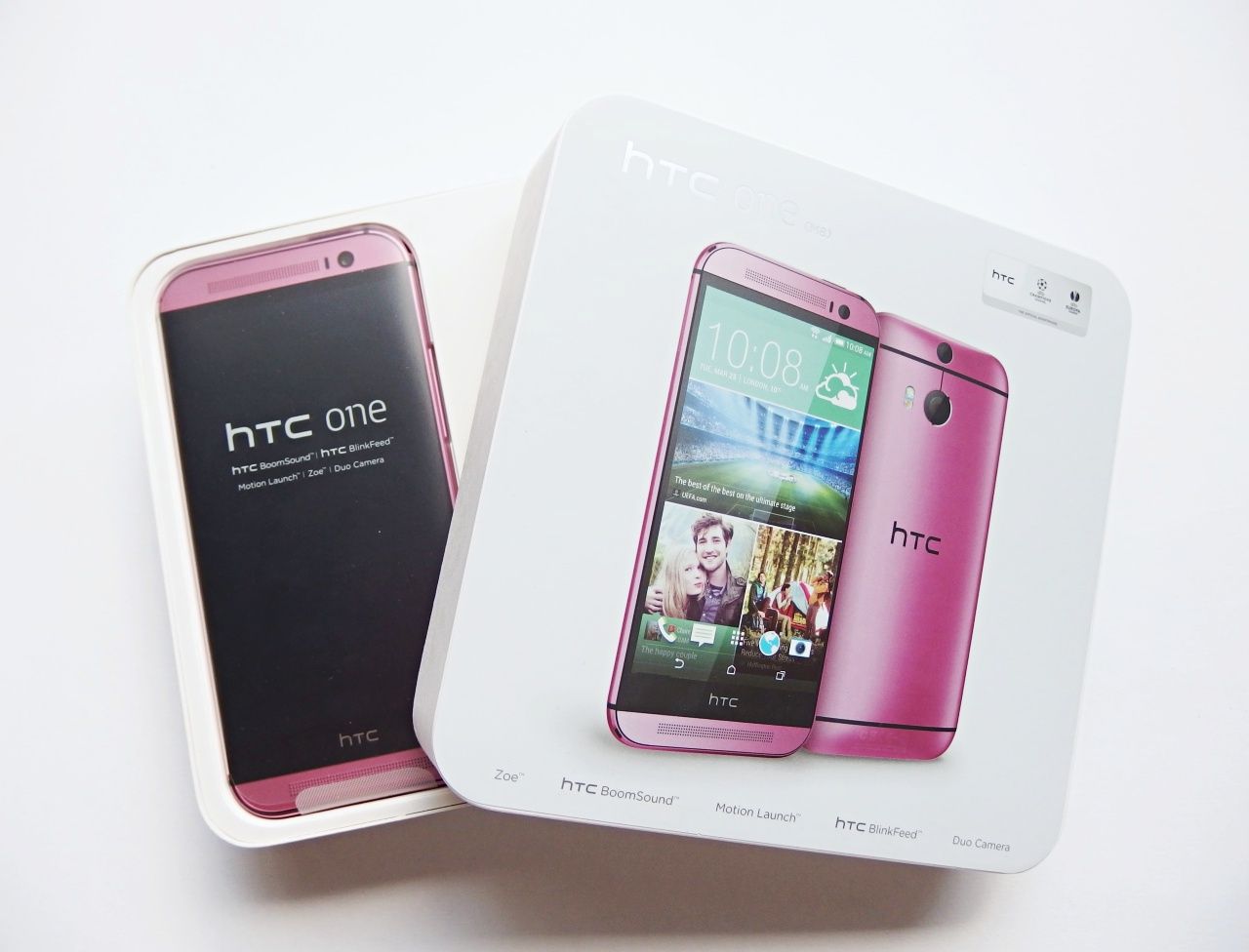 So let's take a look. First of all let's compare it to the exterior of the iPhone just because I want to show off a little here. Look how pretty it is! It has a big 5 inch screen, a gorgeous pink casing and it is really light too, weighing in at 160g. The screen resolution is 1080 x 1920 pixels (so really good quality!) and is also LCD plus touchscreen.
At first it was hard to get my head around the Android phone, never having used one before, but after it while it all became apparent and really easy to use. Everything is very simply laid out, much easier than I found the iPhone at first. Of course it does all the normal things you'd expect from a phone, make calls, receive texts, has 4G and works abroad so let's get on to the good stuff!
Social Media
I think I hardly use my phone to make a normal call, for me it's all about the Internet and social media mainly. What I loved about the HTC One M8 is that on the home screen you can set up your 'Highlights' these can be anything you choose, on mine I have put Instagram and Twitter and it constantly updates me as soon as I look at it. It's such a good way to be able to see everything at once rather than having to go into each app separately, which of course you can do. You can download apps just as normal but it comes with Twitter & Facebook as standard.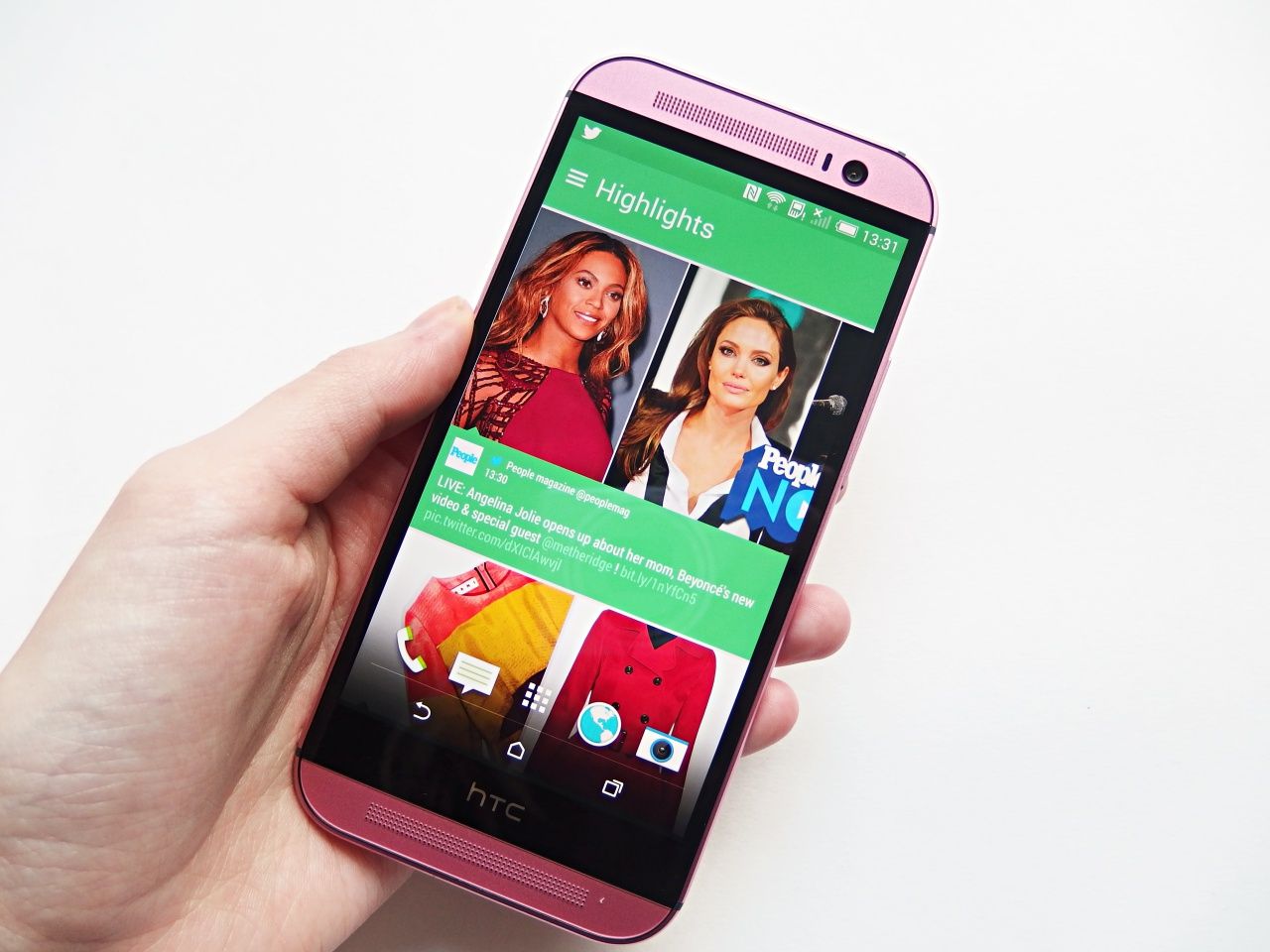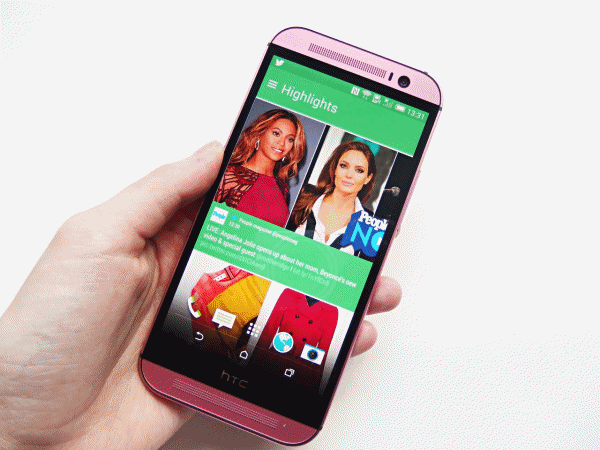 Google
I don't just mean being able to search on the Internet. The phone is set up with Google so you can log in and access the handy Google app panel, enabling you to check your Gmail if you have it, use YouTube, Chrome, use voice search and more especially with maps and location settings.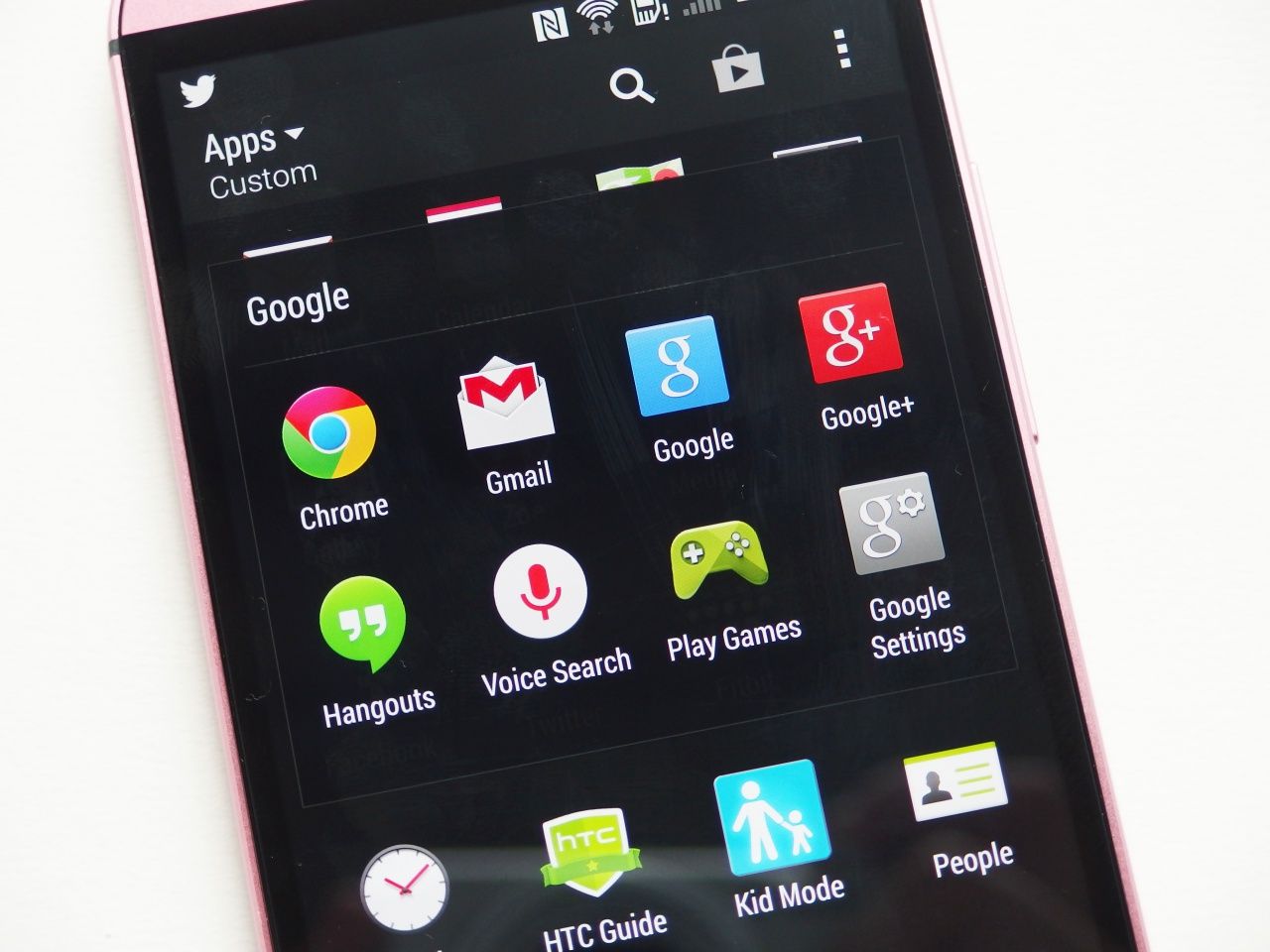 Camera & Video
One major drawback I have with the iPhone is the camera. The HTC One M8 has an amazing camera! It's a Dual 4 Ultrapixel and takes extremely good photos. It also has a backwards camera for selfies and a timer too, to get yourself ready of course. The video function is equally is good and takes videos in 1080p full HD. The editing options let you add many filter effects, turn a photo into video with the season effects, the 3D effect means you can click on any part of the picture and it brings it forward creating a 3D effect. There is also options to edit your face, need a slimmer jaw or clearer skin, the HTC camera edit is your friend! I had a very patient model to show you some of the effects on offer, see these in more detail on the video at the bottom of the post.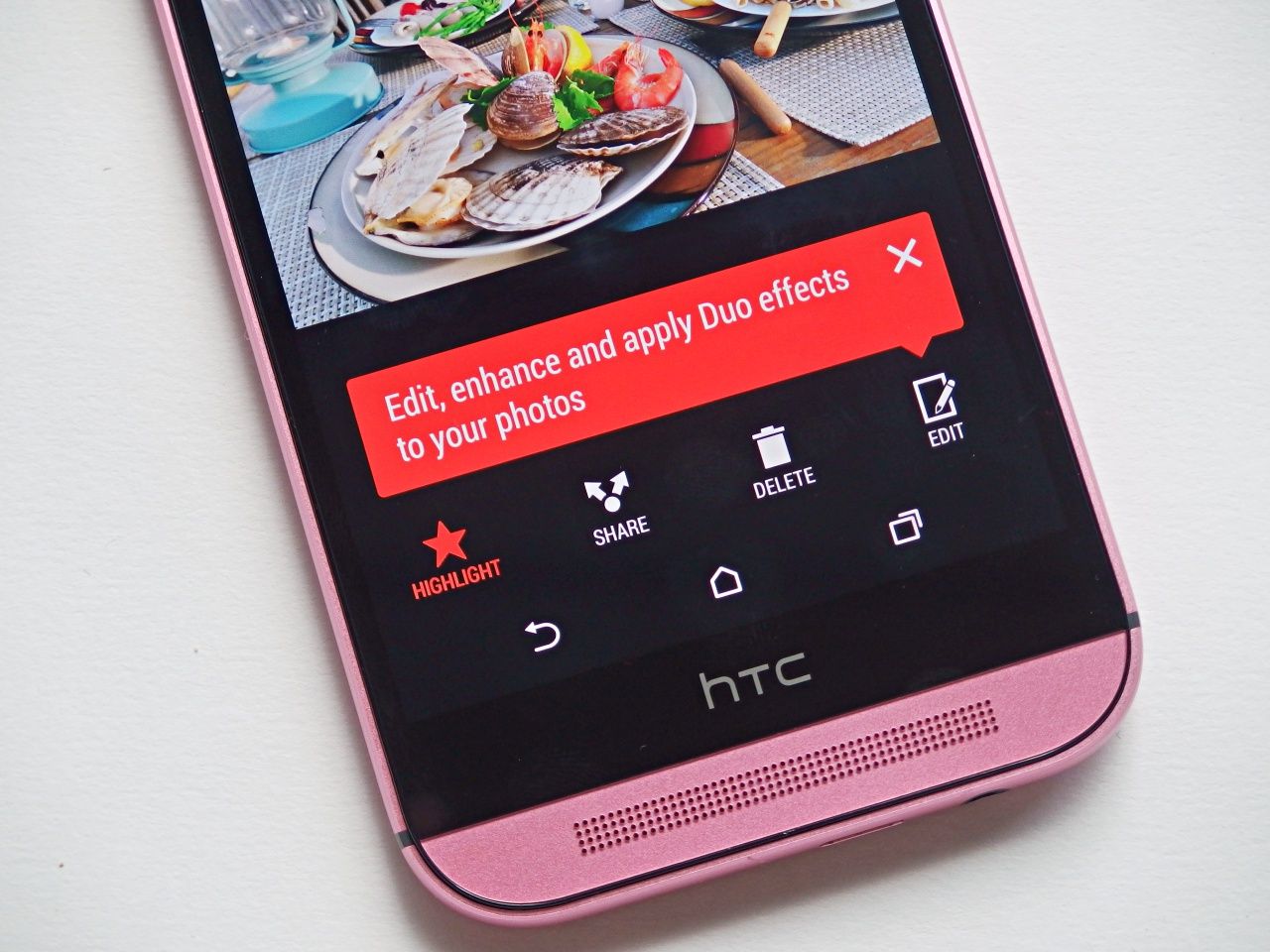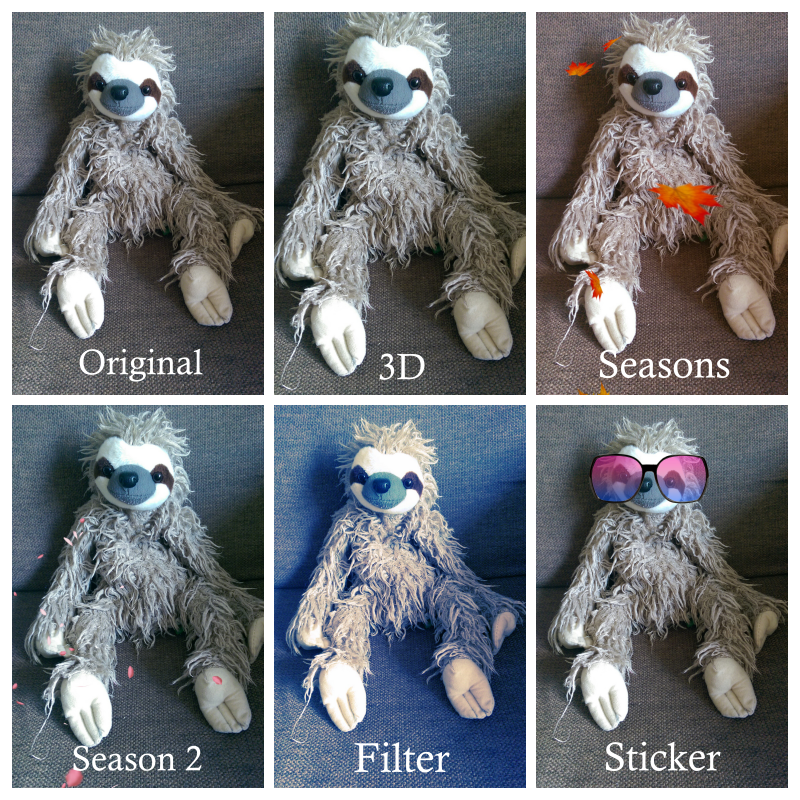 Memory
The phone has an internal memory of 16GB but also has a Micro SD card slot for up to 128GB, which lets face it is much-needed. How many times have I needed to delete all my pictures and emails from my iPhone and lets just not talk about the IOS 8 update.
Apps & Widgets
The phone comes preloaded with apps and widgets that you can put on the home screen, one of three that is. Just swipe across. There is also weather to add to the home screen which can be viewed by one easy click. There are many cool features to this phone such as the Zoe app which lets you make your own mini movies, the kid mode and also the view where you can see what app or function is eating up most energy on your phone.
I really, really like this phone. I love the clear and big screen, plus the brilliant camera and the editing effects it offers. It's also so easy to use and has some great ways of sharing and looking at social that I am pretty much converted. Watch my video below to see the phone in action.
The HTC One M8 is available exclusively in pink at Carphone Warehouse.