Yesterday was a burger day if ever there was a burger day. It was pouring with rain outside, the sun definitely didn't have his hat on and I was hungry!
Danny and I decided to venture to Tommi's Burger Joint in Thayer Street, I had come across Tommi's last week when I was walking down from Getti in Marylebone to Oxford Street and knew I would definitely be going back for a visit! Inside Tommi's it reminds me exactly of Burger Joint in New York, I'm not sure if they have anything to do with each other, but nevertheless the same cardboard cut out menus, kitsch posters and minimal menu was very similar.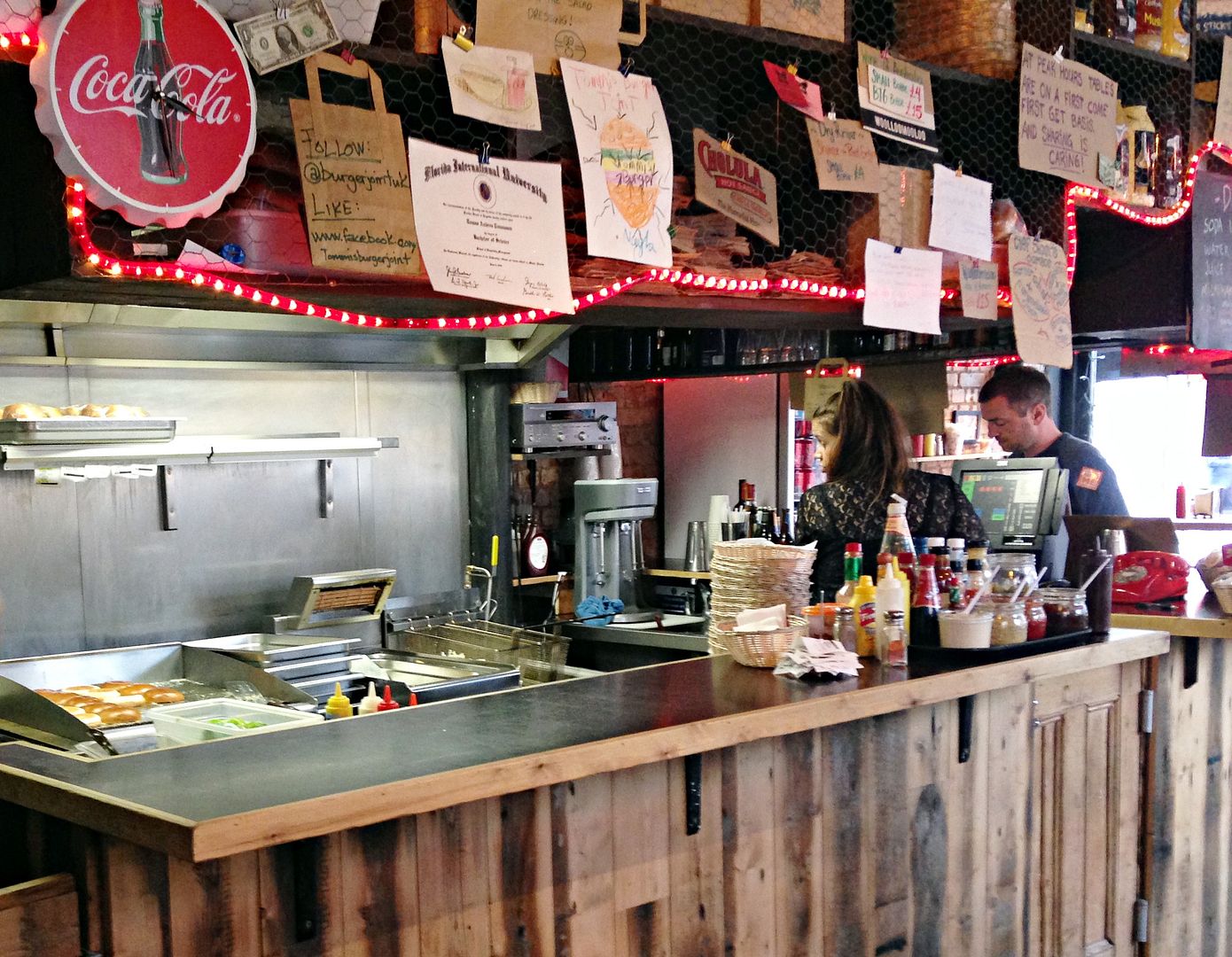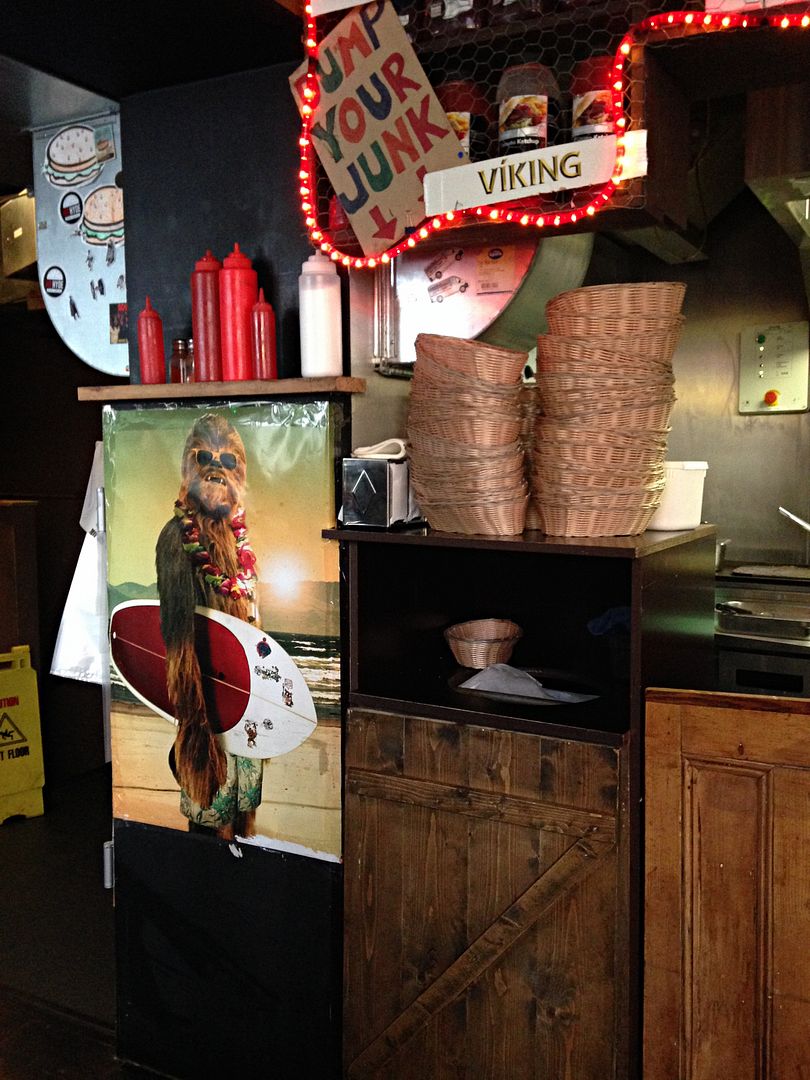 I was absolutely starving so the smell of burgers was too much to handle! You have three choices of burger, normal, veggie or steak! I ordered the burger with bacon & cheese, with fries and soda and Danny went for the World Cup special burger 'The Pele' which was new for this month. It was chili garlic mayo, brazilian salsa, feijoada, beef patty and lettuce!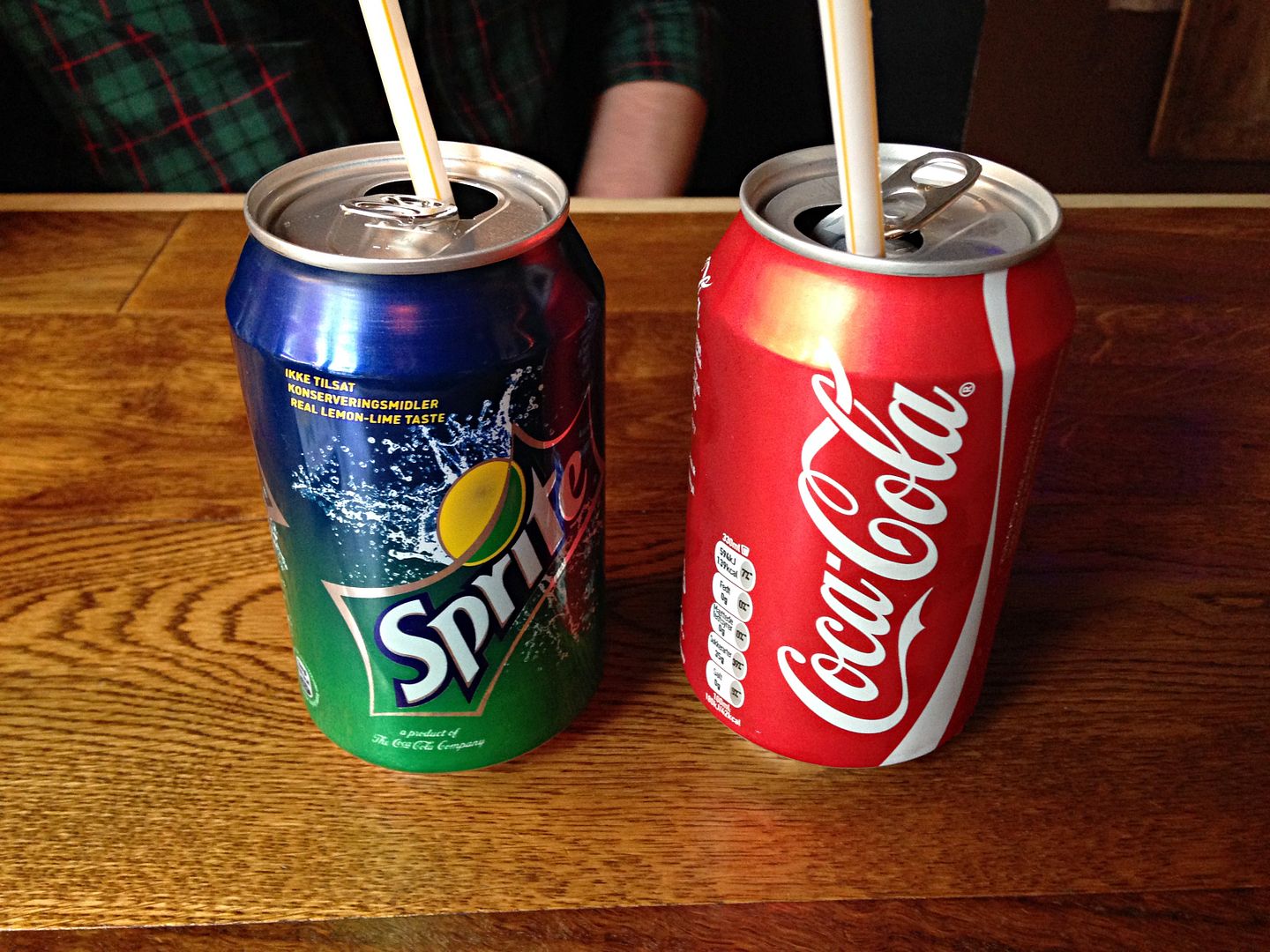 Whilst we waited on our burgers we took a seat and watched the Nadal game at Wimbledon, the perfect escape from rainy Oxford Street. On arrival I pulled back the wrapper to reveal a really juicy burger with perfectly cooked bacon and dripping with cheese! The fries were pretty damn tasty too.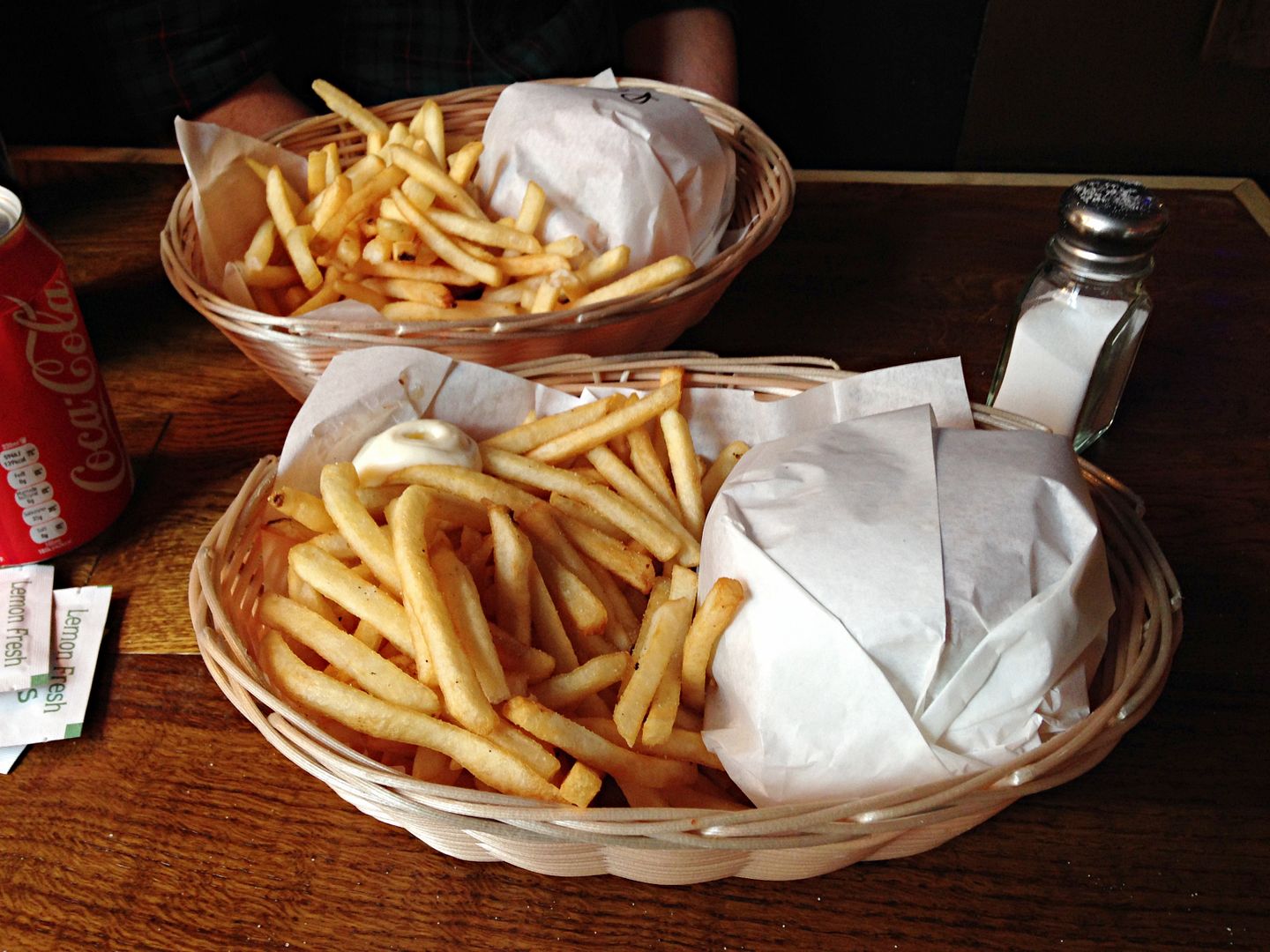 I think I'll need to be updating my Top 5 burgers in London now! Check out Tommi's at 30 Thayer Street and on the website.