I love days when I can just wear trainers and a pair of shorts, it's the go-to casual for me. For this outfit I've kept everything very casual and simple like the white t-shirt, white Converse and a pair of denim shorts and with these I've picked out my favourite new jacket. This quilted bomber jacket is from Motel and I just love the bubblegum pink colour. Bomber jackets are going to be huge for Autumn and I really like this take on it which can take me from cold nights in Summer right through to Autumn, because pastels are still in for next season guys!
The best part is this jacket is now in the Motel sale for just £25, so grab it before it goes, and until Monday use code LUCKY20 for an extra 20% off sale! If pink isn't your thing it also comes in maroon and dark blue too. It's such an easy jacket to pair with a dress, jeans, shorts or dungarees, whatever takes your fancy!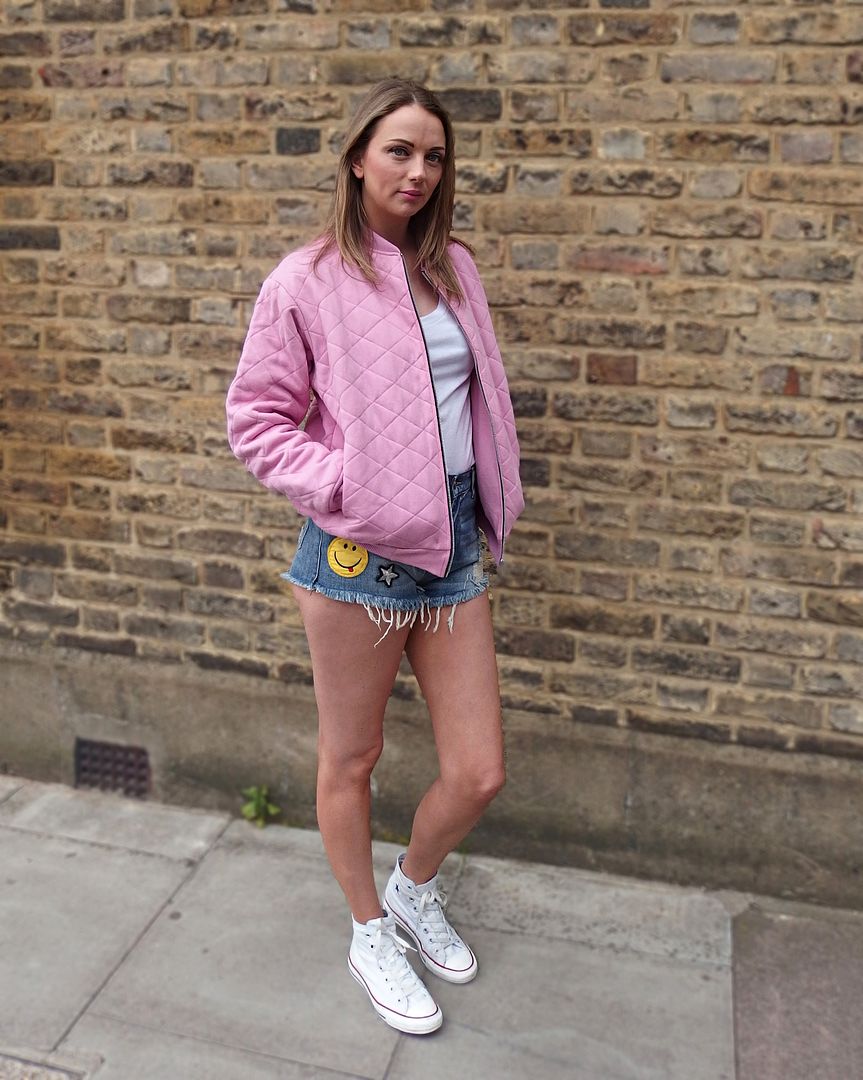 Motel Quilted Bomber Jacket, Topshop T-shirt
Primark Shorts, Converse Trainers
Now to the shorts, these shorts were an absolute bargain from Primark, I think they were £6, I loved the patches and especially more so as one was a 'P'! I picked them up way back in April and now it's finally warm enough to get them on!