Nestled down a side street in Holborn you will find The Bull Steak Expert, where the expertise of chef Daniel Veron creates an Argentinian steak experience like no other. My mouth is literally watering reminiscing of the one I had on Friday night. I was invited along by the lovely Ruth and the team at the The Bull to sample some of their Argentine beef I had heard such great things about. I am such a meat lover so this was pretty much my heaven of the food world.
My boyfriend came along with me and we took our seats inside the restaurant. The inside has two floors and felt exactly like a steakhouse with its black walls and red seats. First up we got the important things out of the way and took a look at the wine menu, even though red wine is the best for steak I am more of a white wine fan so I ordered some Pinot Grigio and he opted for a Malbec. We both got a decanter, with just over two glasses worth each.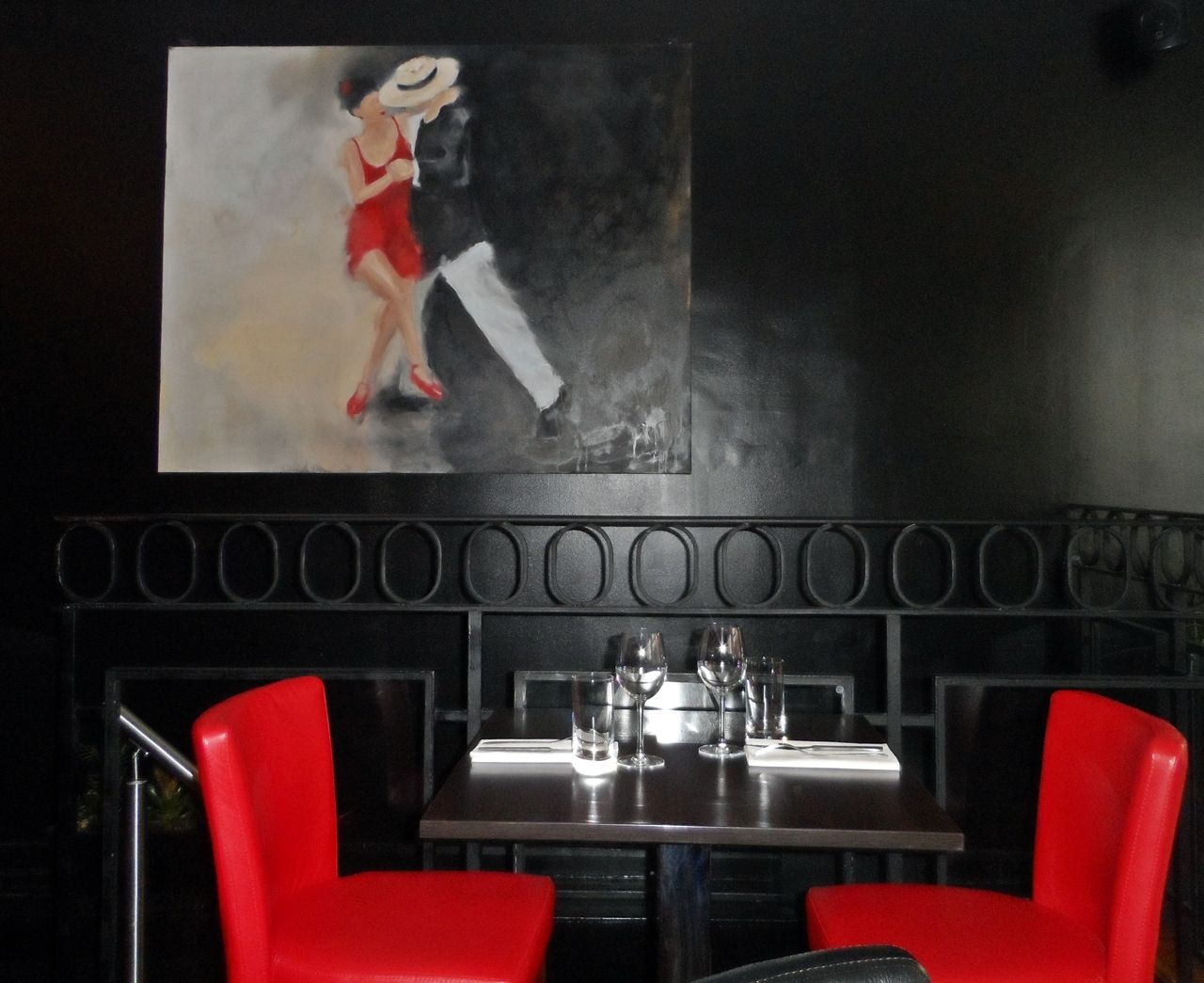 Straight onto the food we tried out a couple of starters. First up we had 'BERENJENAS EN ESCABECHE' which are Marinated Aubergines in Olive Oil, basil and accompanied with bread. These are the perfect starter, they won't fill you up too much before your steak and the aubergine is a great way to add something to normal bread and oil. Next we sampled the 'EMPANADAS', there is a choice of beef or sweetcorn and cheese, so we tried the beef ones. These were simply amazing, so tasty and full of flavour, plus I loved the crispy pastry coating.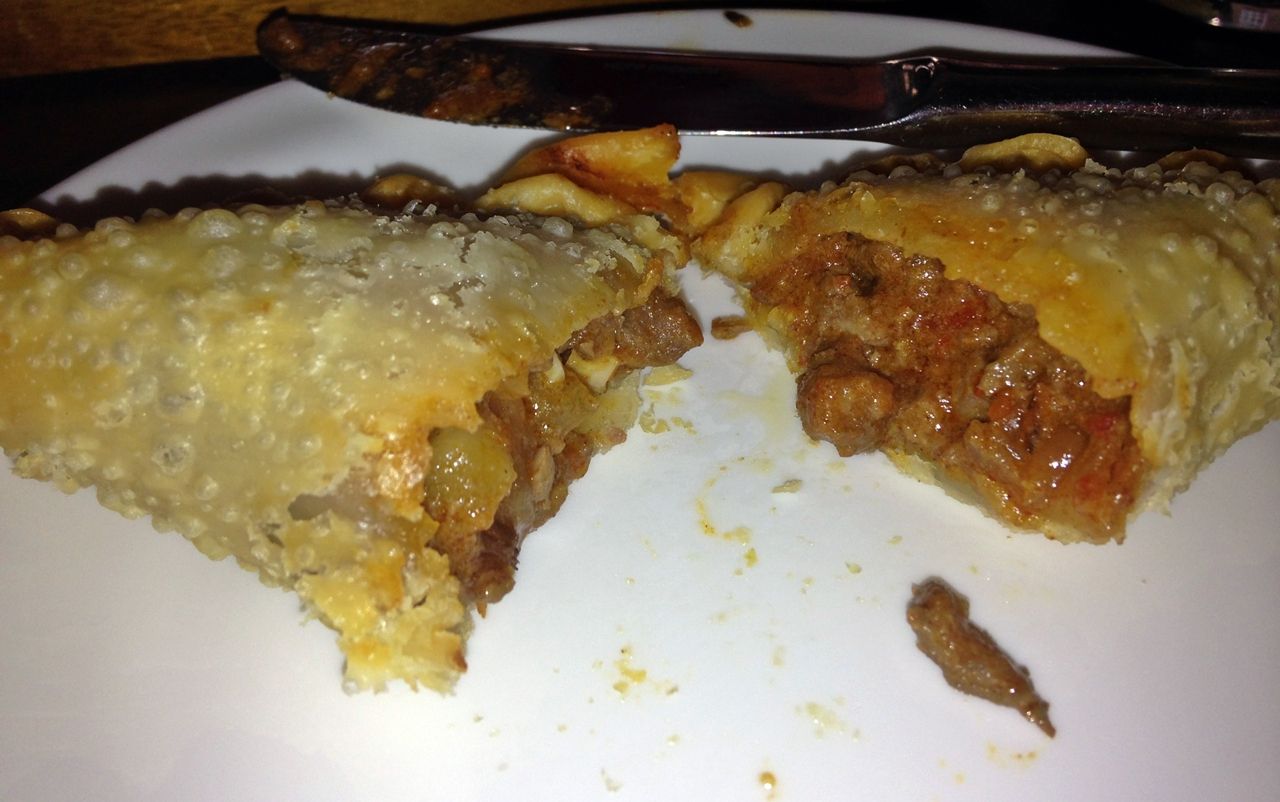 Now to the important part, the Argentinian beef steaks. As expected there are various cuts available including Rump, Sirloin, Ribeye, fillet and of course Surf and turf option. Sirloin is my favourite cut so I decided to try the 'CORONA DE ANGOSTO 500GR' with egg on top. I'd never had an egg on a steak before, this was to add extra flavour and it definitely did. I think my eyes were much bigger than my belly as this is a BIG cut but it was totally worth it. Each bite had me wanting more, even when I was full. It was so juicy and tasted phenomenal. I also got a herb butter sauce on the side but the egg added enough flavour for me.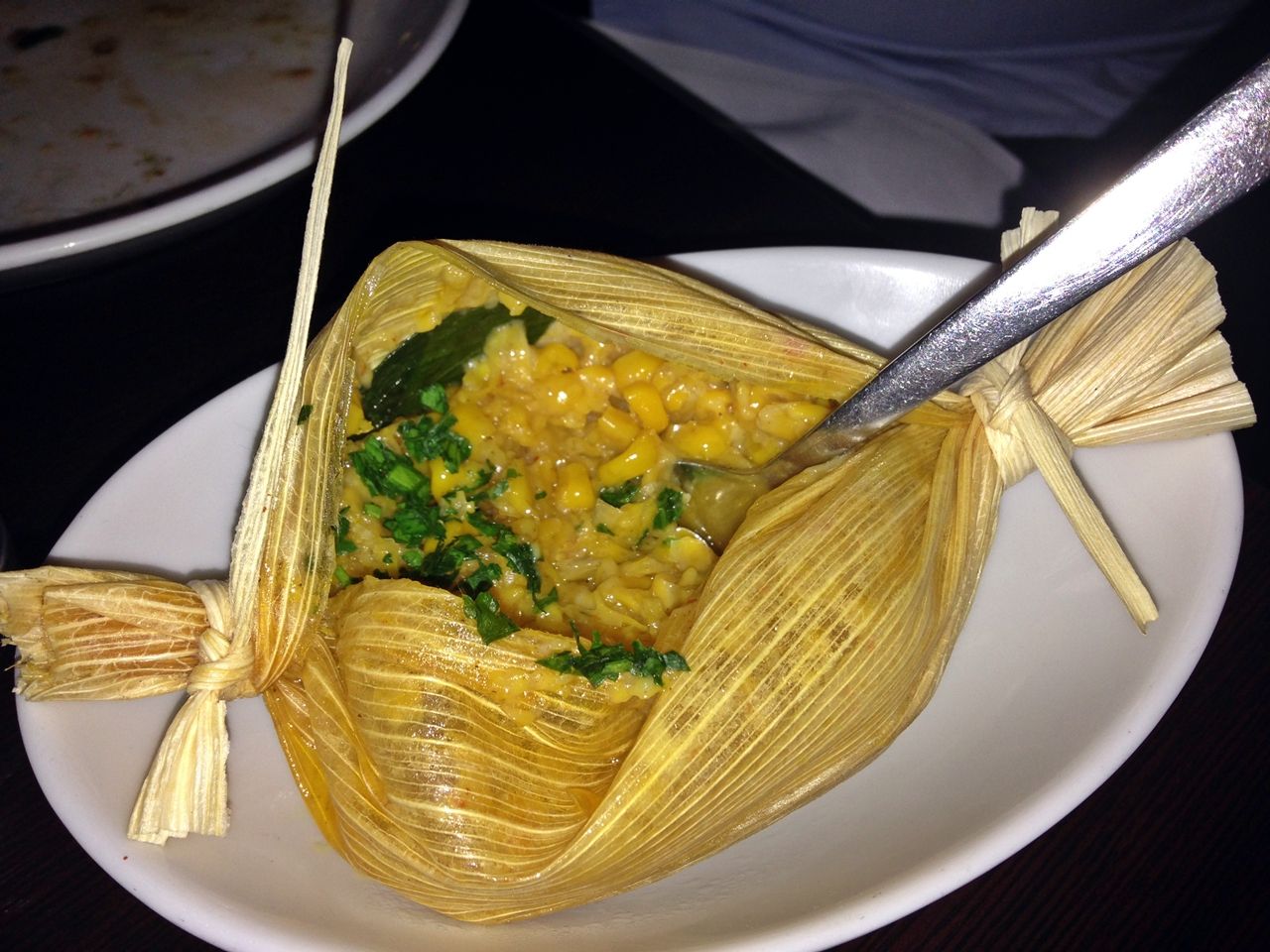 For sides we ordered chips, and a baked potato, plus we also got to sample a cheese and sweetcorn mix, which was more than enough. Danny had the 'ASADO DE ANGOSTO MARINADO 400G', which came as long strip of beef. It was marinated in herbs and garlic, was it any good? Well he says he can't stop thinking about it, I think that means it was good!
Desserts all sounded so lovely, but I opted for Passionfruit Mousse as a nice light option. It came in a cocktail glass with strawberry on top, it was delicious. The chocolate cake also looked amazing, and tasted really good too. I was tempted to try the Lemon Sorbet and champagne cocktail afterwards but by this point I was way too full, so maybe for next time.
The Bull Steak Expert is a great find and the steak is simply delicious, not to mention the fantastic service. I was really impressed and I will definitely be going back. I think it is far superior to famous London steak restaurants such as Hawksmoor or Gaucho, yes these are big claims, so I guess you'll need to try it to believe me.
You can view the menu and book online through their website, be sure to tell them I sent you.