I have never been to a cabaret evening before and when I was invited by the Rosewood Hotel to their new Sunday night addition, I was completely intrigued. Last Sunday, Danny and I found ourselves sipping on champagne and watching some of the best acts in the cabaret business, all in the wonderful surroundings of the elegant Scarfes bar.
As we entered the bar, it already didn't seem like the usual evening as there was a lady in an old fashioned dress wandering around the room, a lady with red hair and magic cards magically whisking from table to table and a band tinkling away on the piano. The fire was burning at the back of the room and I couldn't help but notice the thousands of books that lined the walls. We joined the other bloggers at the best seat in the house, I'll get to why this was later and after chatting away and enjoying some champagne, the host for the evening Mr Dusty Limits took to the floor. Kitted out in his finest suit and eyeliner he introduced the evening and kicked it all off with a song. Cabaret evening had begun for sure!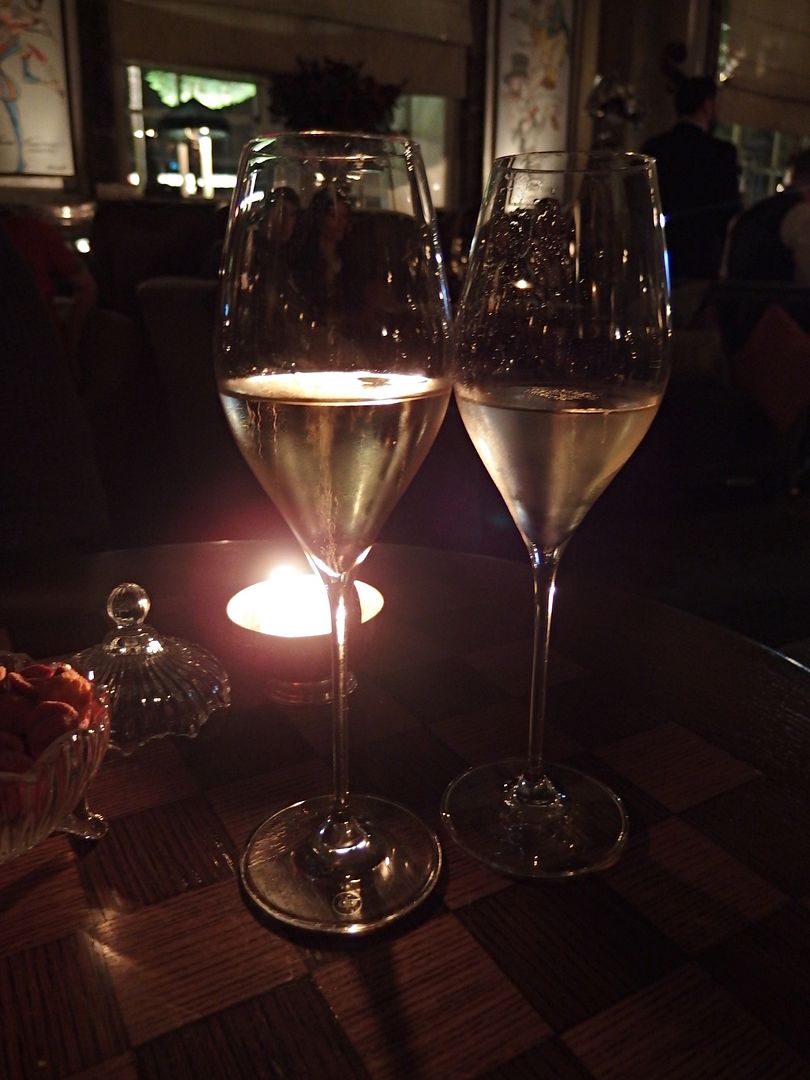 I had no idea what to expect, other than this was no ordinary cabaret evening! There was numerous acts from the beautiful and stunning voice of Lili La Scala,to the hilarious Tape Face Boy. Who knew that watching oven gloves be puppets to Lionel Ritchie could be so funny? I loved it! Amongst all we had also had a break in the evening where we were served a mixture of nibbles and more champagne. Before more acts we were also entertained by Laura London in the break with her magic tricks which just astounded me, I have no idea how she did them!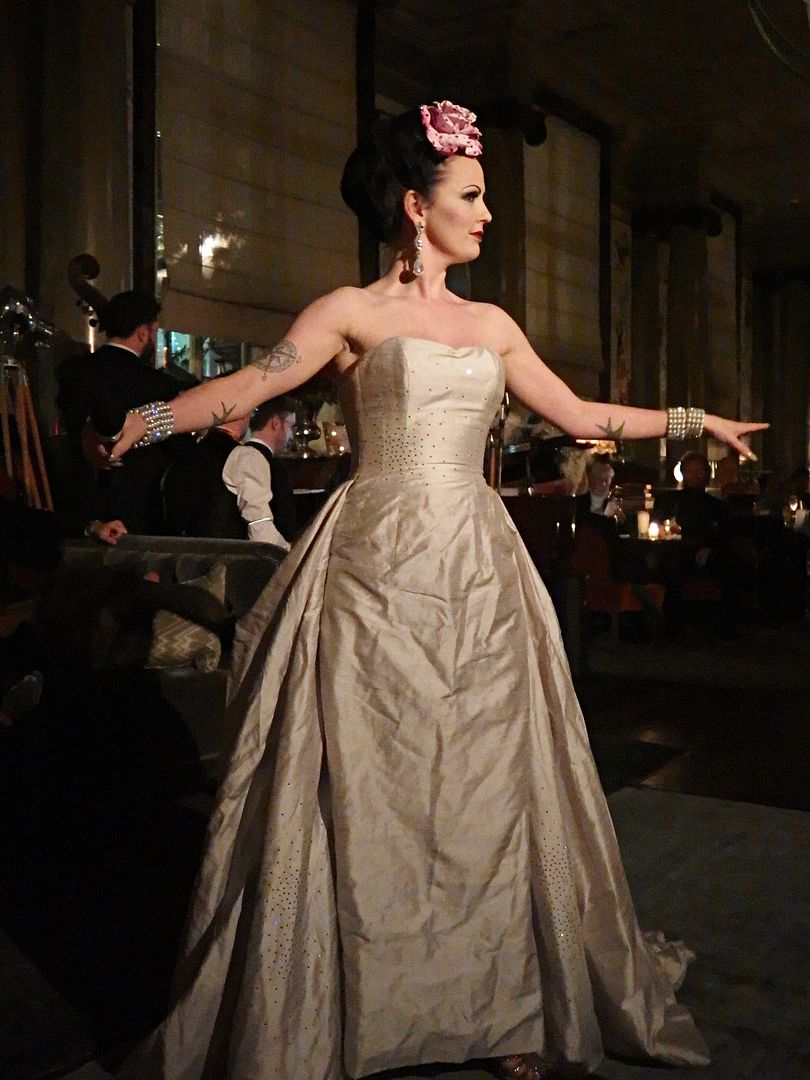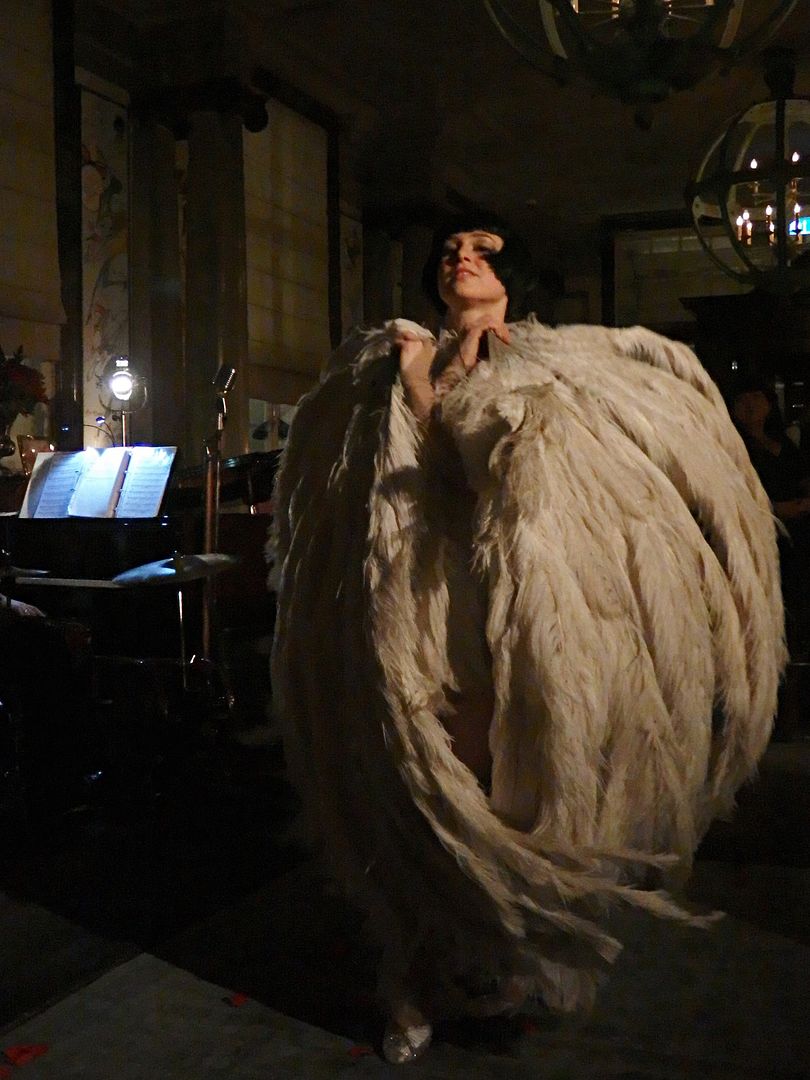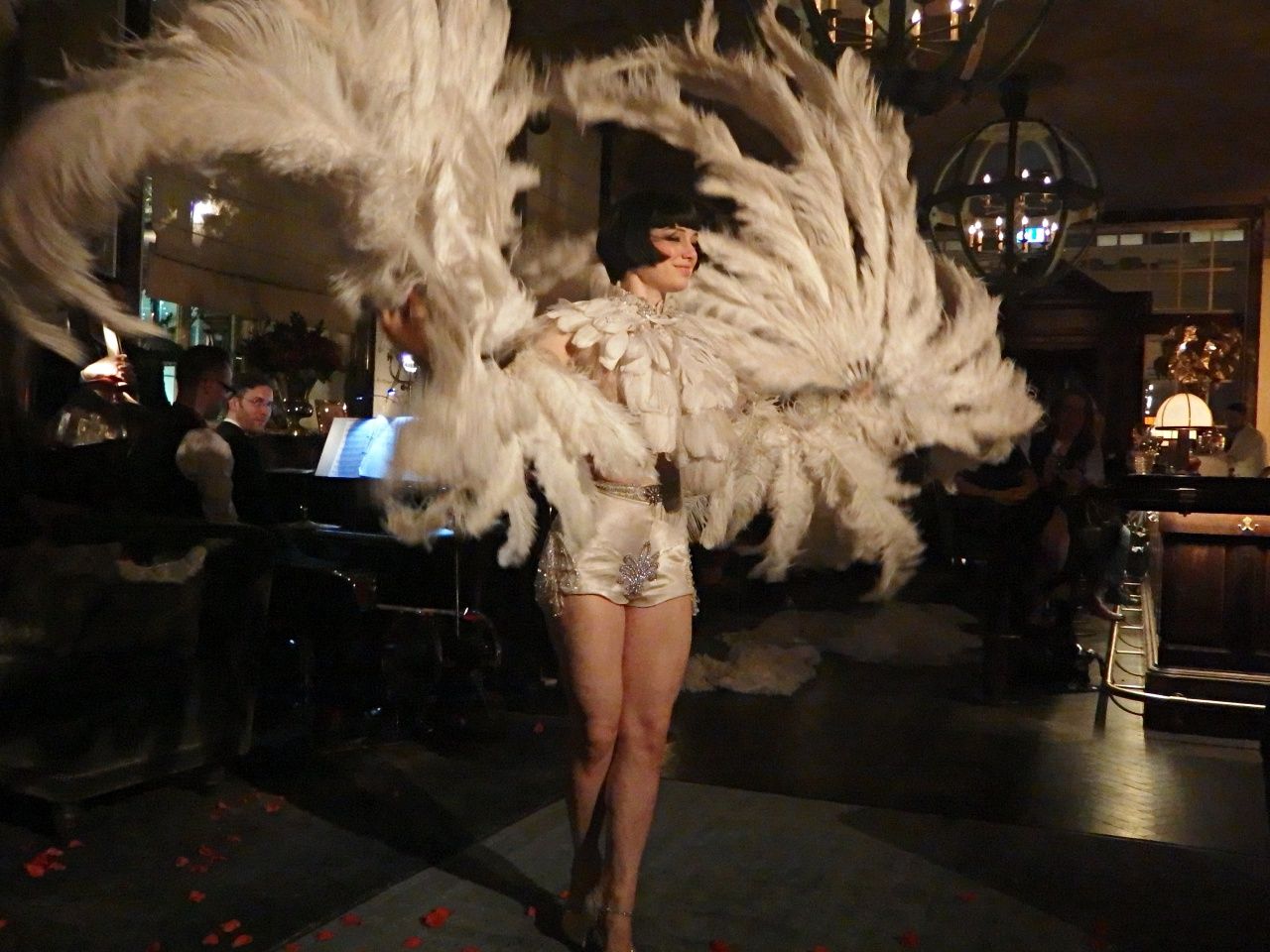 Now I did say we had the best seat in the house. This was due to a certain acrobat taking over our main sofa area! There was also burlesque dancing from Vicky Butterfly. I loved her second performance with the lights under her cape, it really made for some stunning viewing!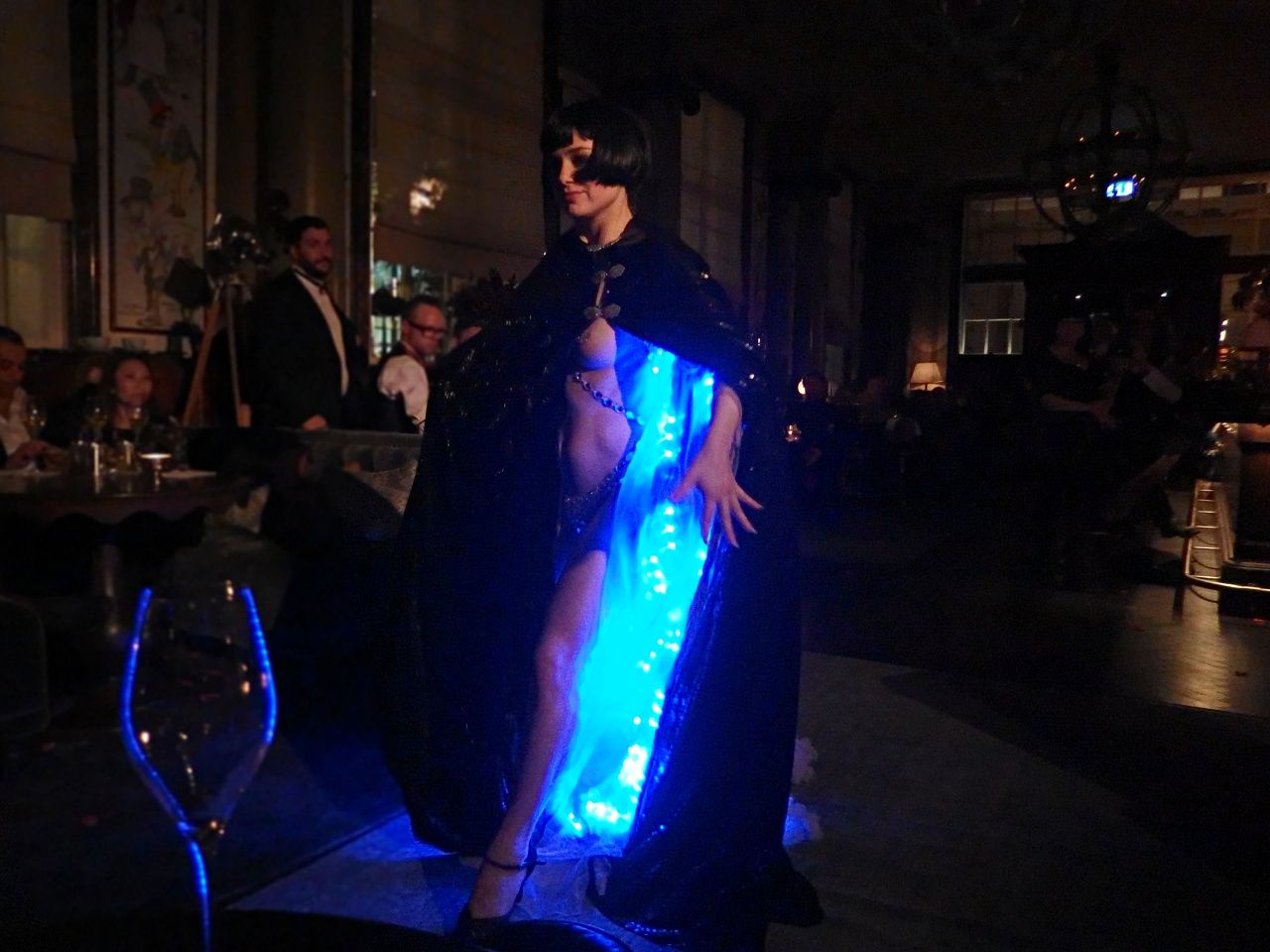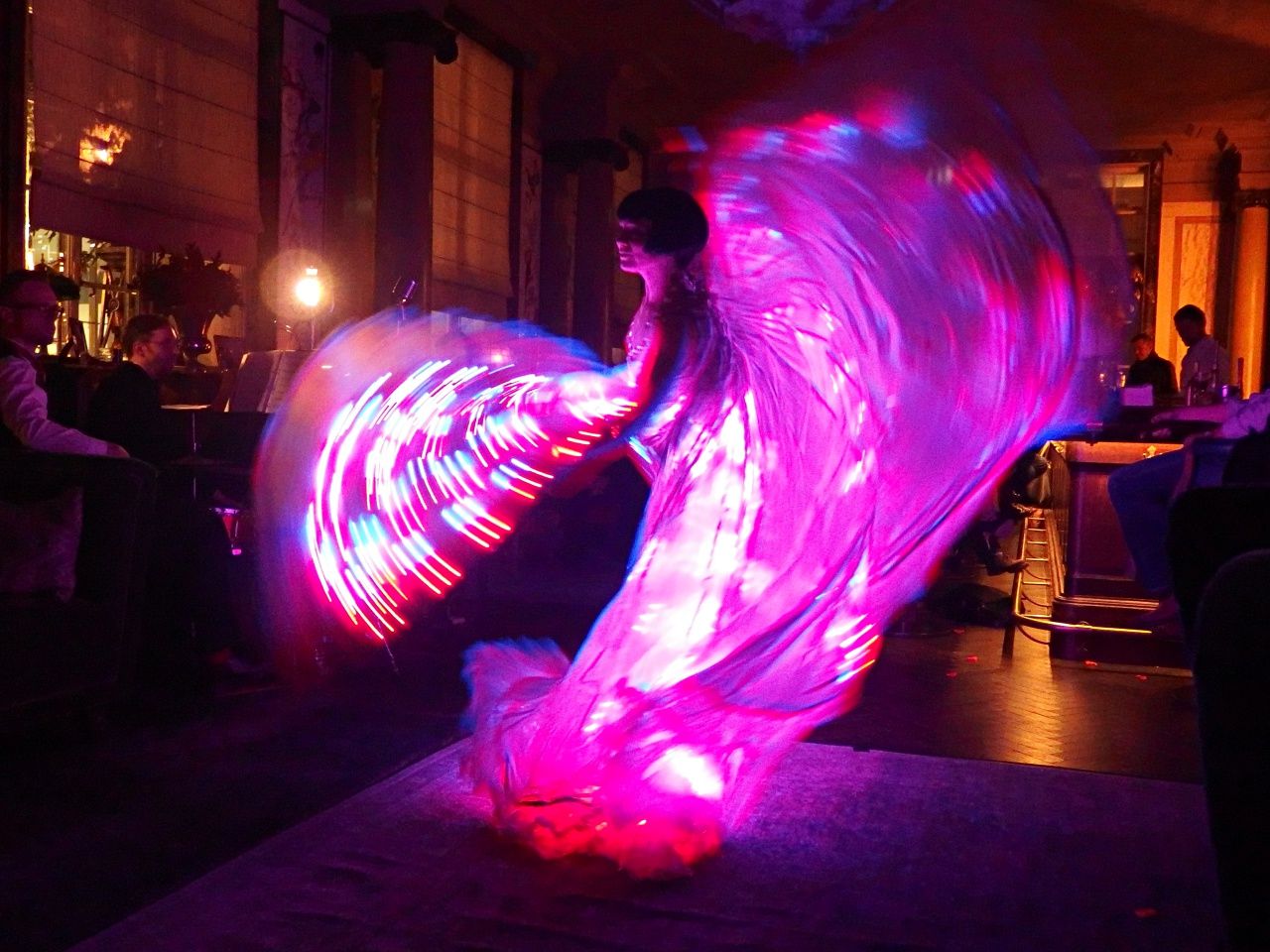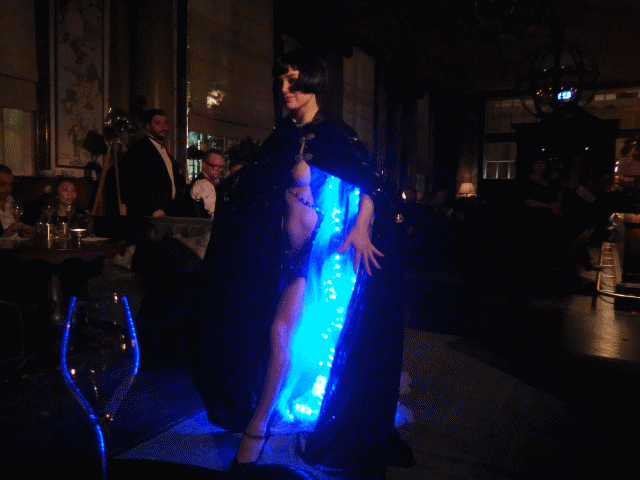 The whole evening was unexpected and really fun. I loved how it wasn't just a show but you felt really integrated with the host and the acts. It sort of felt like they were just meant to be in the bar as it feels like it has such history!
Cabaret evenings are held bi-weekly on Sunday evenings at Scarfes bar at the Rosewood Hotel in Holborn, with the next shows on November 30 and December 14 2014. To book tickets and for more info click here.