As the weather is getting better – no really it is, it's the perfect time to get together with friends. This month I've teamed up with npower, who are encouraging you to throw your very own Summer Lights for Macmillan Cancer Support in celebration of those who light up your life and help raise essential funds for people who have been affected by cancer.
Npower has worked together with Macmillan for over 12 years to help people living with cancer keep warm without the worry. In this time npower has given over £7 million to help over 29,000 families by providing them with support such as emergency energy grants or writing off their debt. And this year npower has pledged a further £4 million over the next three years to help even more people focus on what's important, getting better.
So with that in mind, I held my own Summer Lights celebration last week for friends and family. Danny and I headed to Danny's parents as they have the best garden space and I thought it would look lovely to decorate, I mean they have a palm tree in England, enough said.
With the theme 'Summer Lights' you can really get creative, I decided to go for an eclectic bohemian garden look. I absolutely love fairy lights, I would put them everywhere if I could, so they were ultimately my first choice to use to decorate. We set up a few hours before everyone was due to arrive to give us plenty of time to get it looking nice. I decorated the palm tree in fairy lights by wrapping them around it in a criss-cross pattern. Once it was lit up it really brought the tree to life.
I also used fairy lights for underneath the garden furniture umbrella by winding them around the spokes, it was a lovely way to brighten up that area and make sure it would stay light even when it got a bit darker. For food we had plenty of cake, burgers, nibbles and luckily Danny brought the bubbles!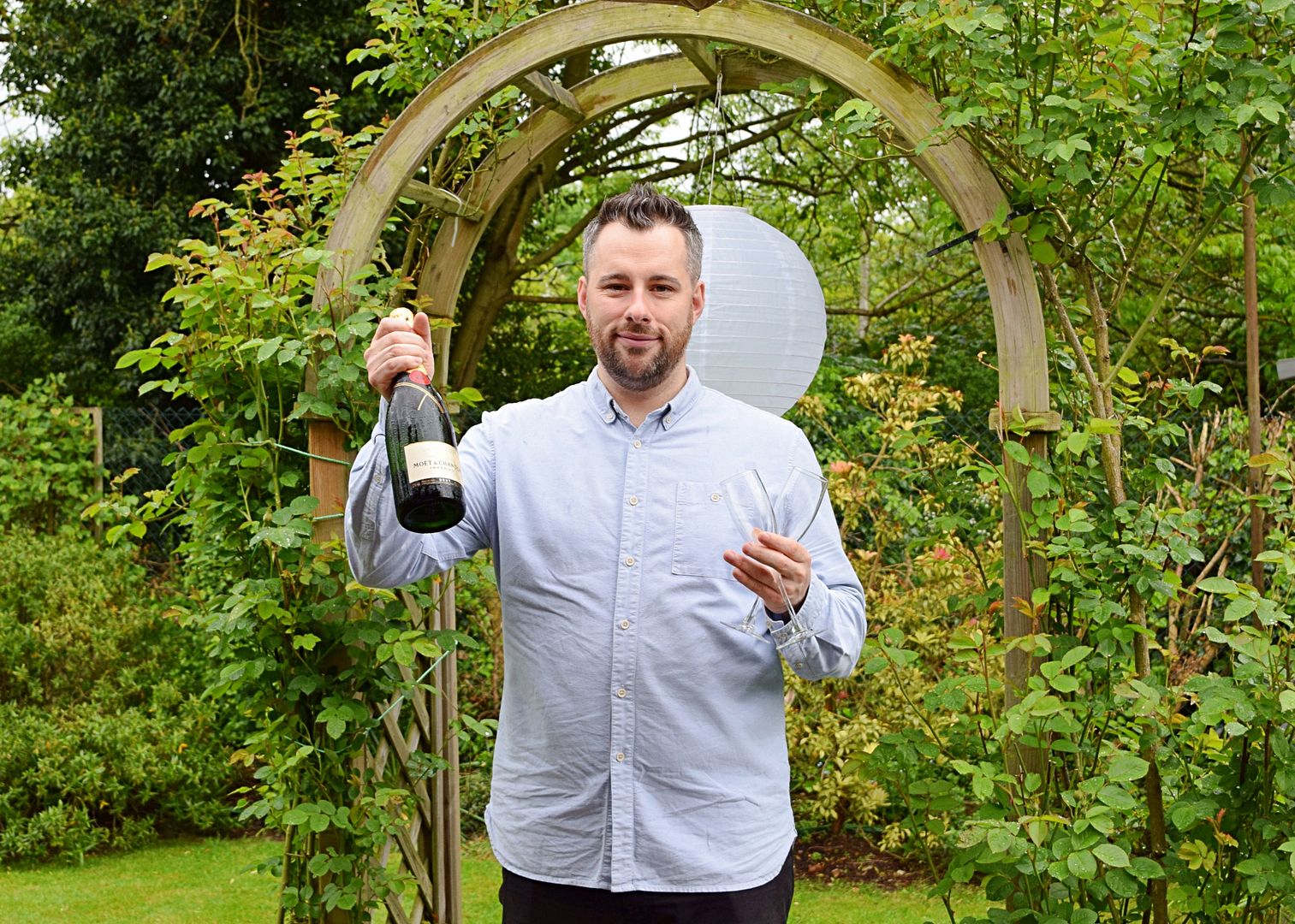 I also used lots of candles for the table setting and keeping with the eclectic bohemian vibe, I used varying sizes of candle holders and also added throws over the table too in different colours. By combining the clean, white glow of LED fairy-lights with soft candlelight it not only saves on energy, but creates a stylish ambience for your Summer Lights evening. Another great way to save energy is using solar power lights, just keep them in sunlight for them to charge up before using. I added the final touches with some solar power lanterns onto the ends of the umbrella and under an arch.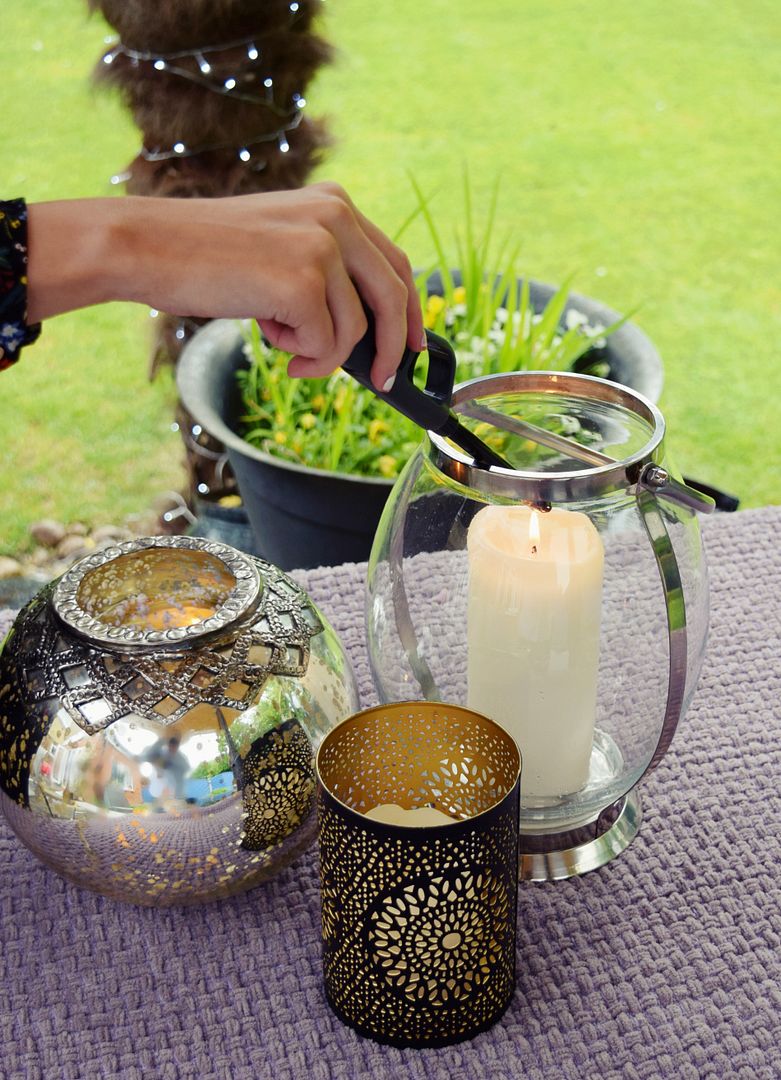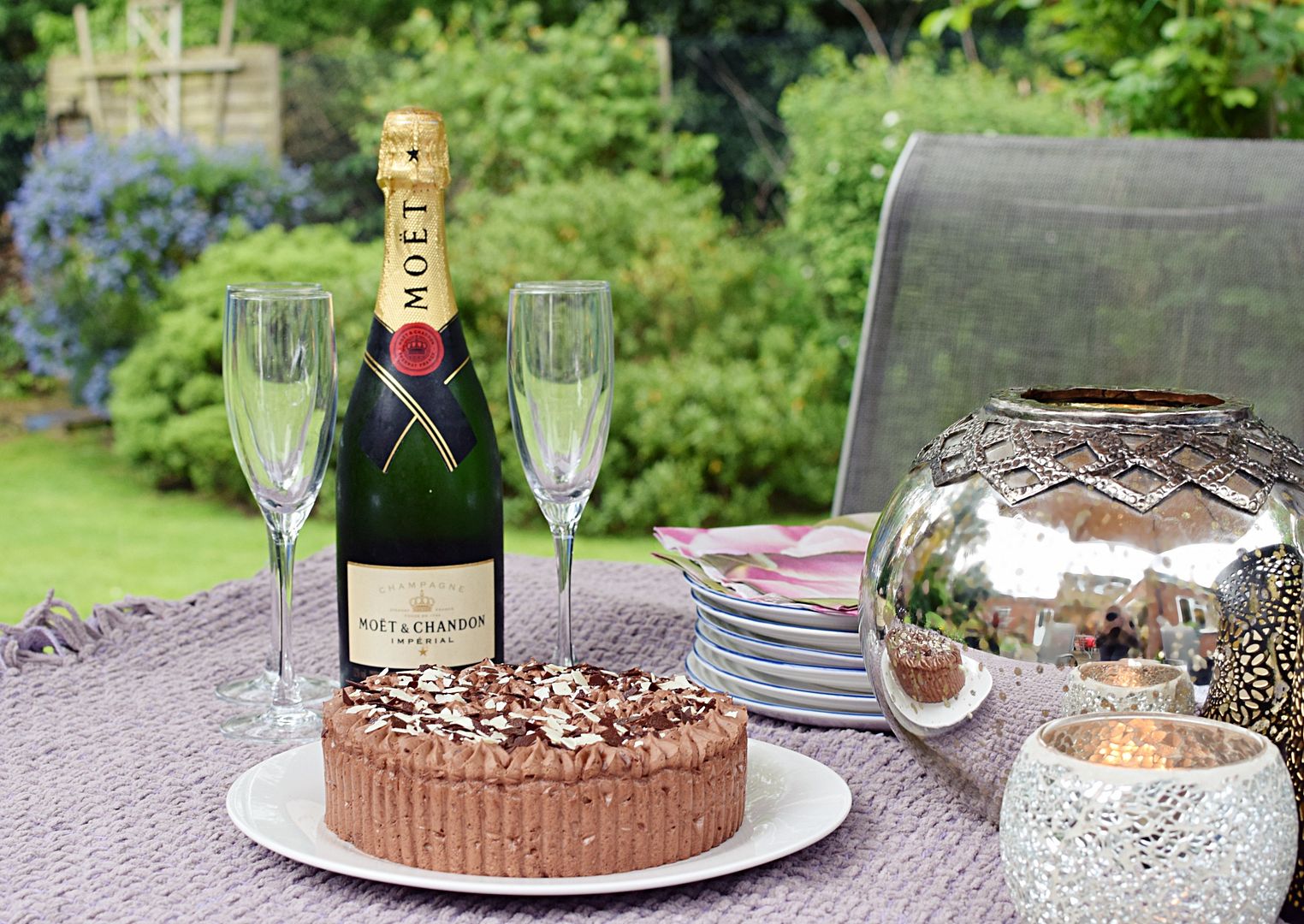 Now being the British weather, we did experience a little rain, although it didn't dampen our spirits at all and we made sure we had an indoor and outdoor area so no one would get wet, although one of us seemed to like staying outside in the rain.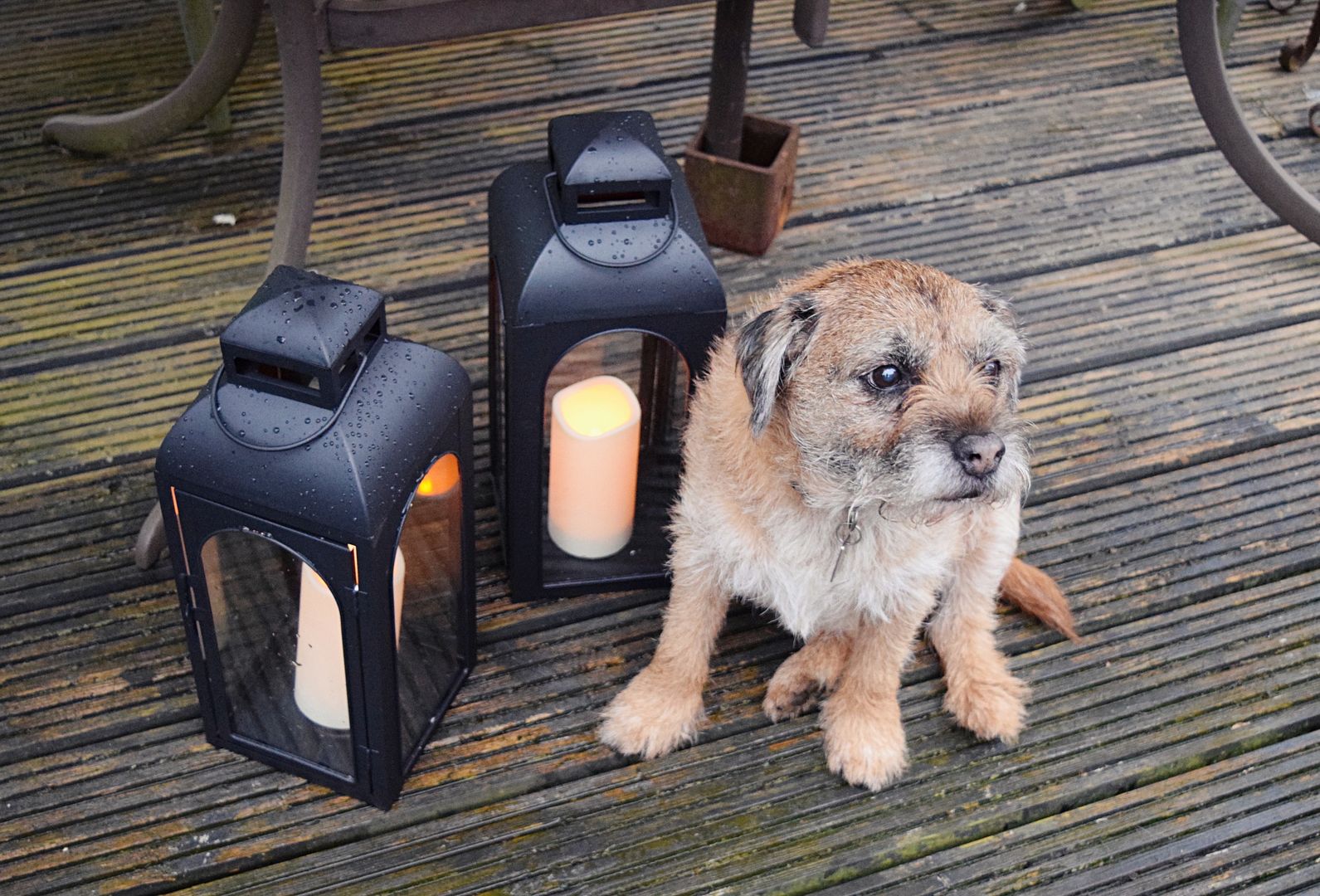 Summer Lights is a great excuse to throw a celebration this Summer. The money you could raise at your Summer Lights get together will go towards helping Macmillan ensure that no one faces cancer alone.
@macmillancancer are asking you to hold a #summerlights gathering. Share a photo of who is the inspiration for your celebration with @npowerhq and npower will donate £5.
For the chance to win one of ten Summer lights goodie boxes filled with decorations and lights, check out the @npowerhq Twitter page to view the daily competition launching next Monday 6th June.