Yesterday it a was a beautiful sunny day in London, the flowers are already starting to poke through the grass and my favourite daffodils are slowly starting to emerge their yellow heads. Given it's still not the warmest it gives me hope that Spring is coming soon!
On my shopping travels lately I've definitely been buying ahead, getting carried away with floral prints, T-shirts, pastel shorts and dresses, none of which I can actually wear yet. So I just wanted to show you a few pieces I've been buying, so off I headed into the sun with my trusty Olympus in hand and my excellent cameraman Danny!
Mixing these pieces together I can probably get away with right now as the Topshop leather jacket is nice and warm but the Missguided floral trousers are pretty thin so I'll have to hold off for now until it heats up a little. They are going to be the perfect casual trouser for summer, they have a jogger style and waistband and are super comfortable. Not to mention wearing for night with some heels! What's great is they have a high waist too, which is perfect for cropped tops.
Missguided Trousers, Topshop Leather Jacket, Miss Selfridge Necklace, Fashion Union Shirt,
Topshop Flats, Maui Jim Sunglasses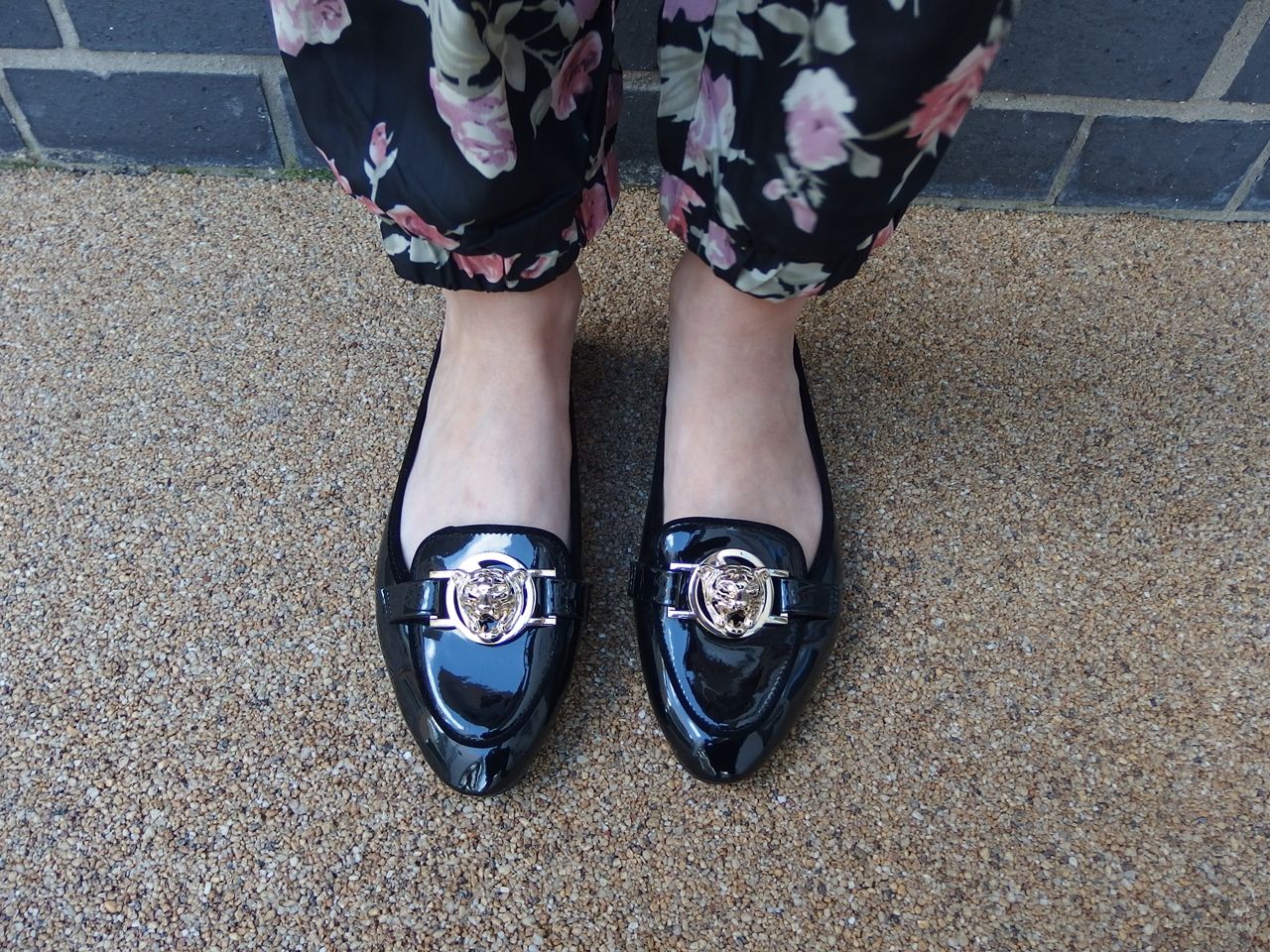 Here I'm wearing them with my Fashion Union pink blouse, which you might have seen me wearing on the #LFWHang and some Topshop flats, I call them my Faux Versace's as they have the similar gold emblem. When I saw them I just couldn't resist, I love them! It was also a great excuse to put on my new sunglasses, I love the big glamorous styles and this pair of Maui Jim's are perfect, I am wearing the Maile style in Dark Tortoise.
What Spring/Summer pieces have you been buying?