If you have been to Harrods recently you might have noticed a bit of a Dior takeover!
The French fashion house are covering the windows with iconic phone boxes in Dior inspired grey and white colours Royal Beefeaters wearing costumes designed by Raf Simons and each window features limited edition designs and products.
Not only that but the store is highlighting Christian Dior throughout with Dior clothing and a nail bar, finalising in an exhibition and a Pop-Up cafe on the Fourth Floor.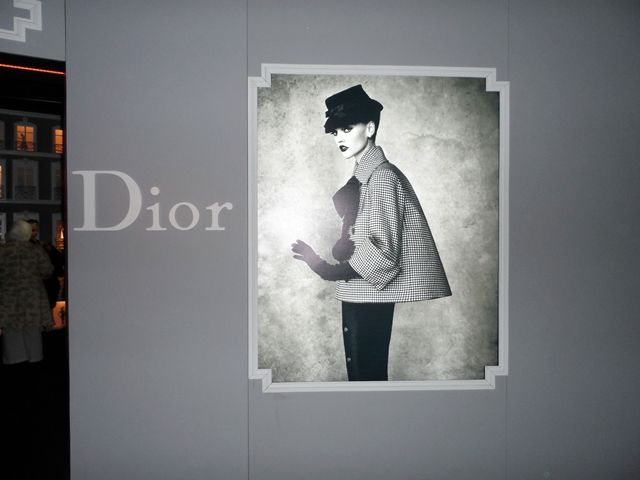 When you enter the 'So Dior' exhibition you are greeted with a facade of 30 Avenue Montaigne – the Paris headquarters. What looks like a giant dollshouse, with each room decorated in Dior bottles and chairs.
At first I see some of the excellent craftmanship by the Dior house team being shown off which then moves on to reveal and explain the historical links between the House of Dior and United Kingdom. Christian Dior had a great love for the UK and the Royals and his creations for Princess Margaret are on show.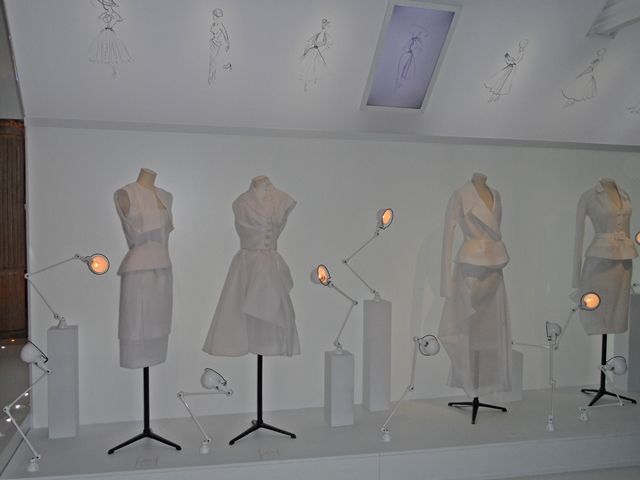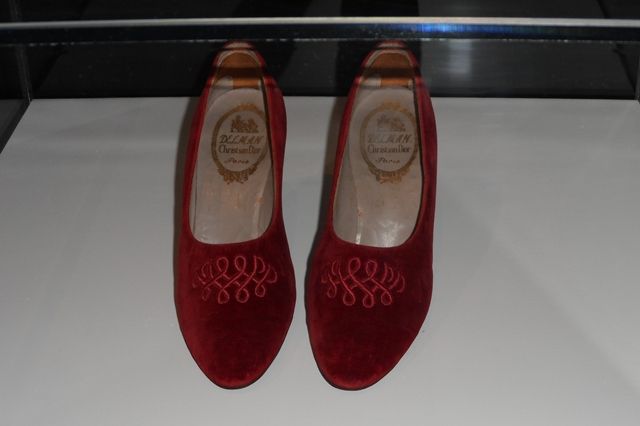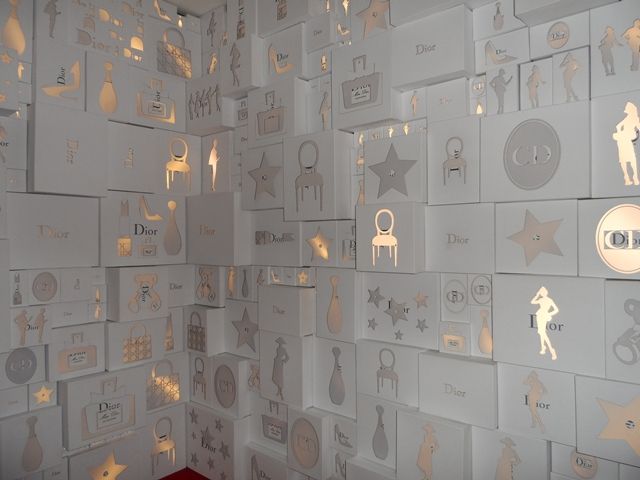 The exhibition also focuses on Dior the couturier-perfumer, I loved this bottle which was exclusively designed for HSH Princess Grace of Monaco featuring the Grimaldi coat of arms, circa 1960.
There is the dress worn by Charlize Theron in the J'Adore perfume adverts, surrounded by the famous amphora-shaped bottle. The craftmanship on both these dresses is incredible, look at the detail.
I really liked the quote from Christian Dior on the wall
Perfume is the indispensable complement to the personality of women, the finishing touch on a dress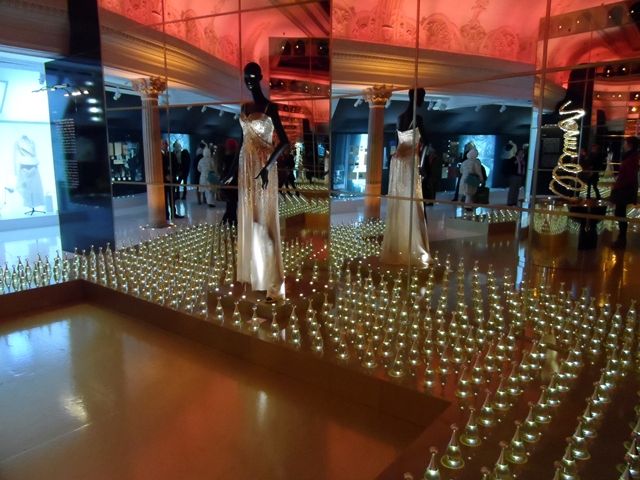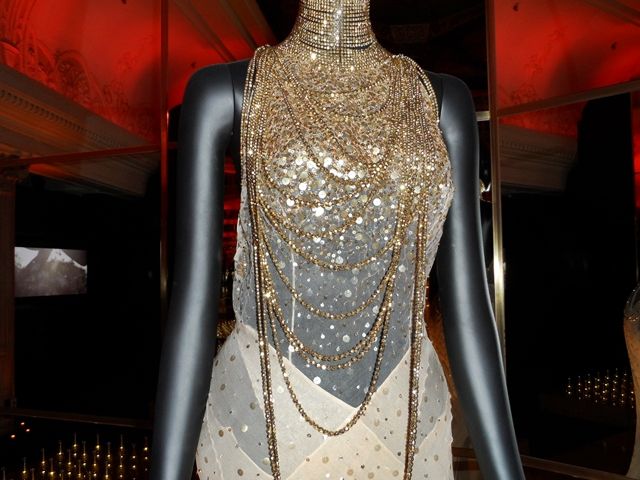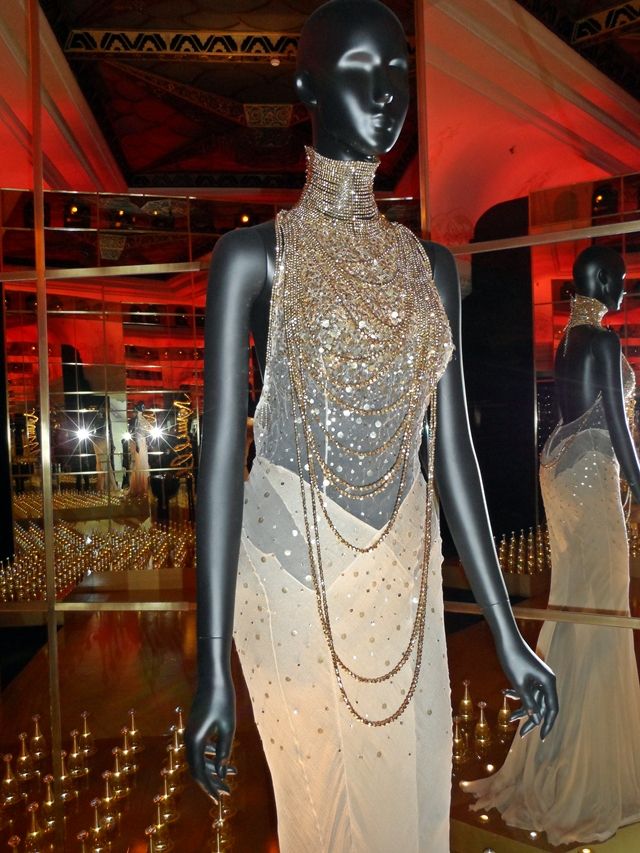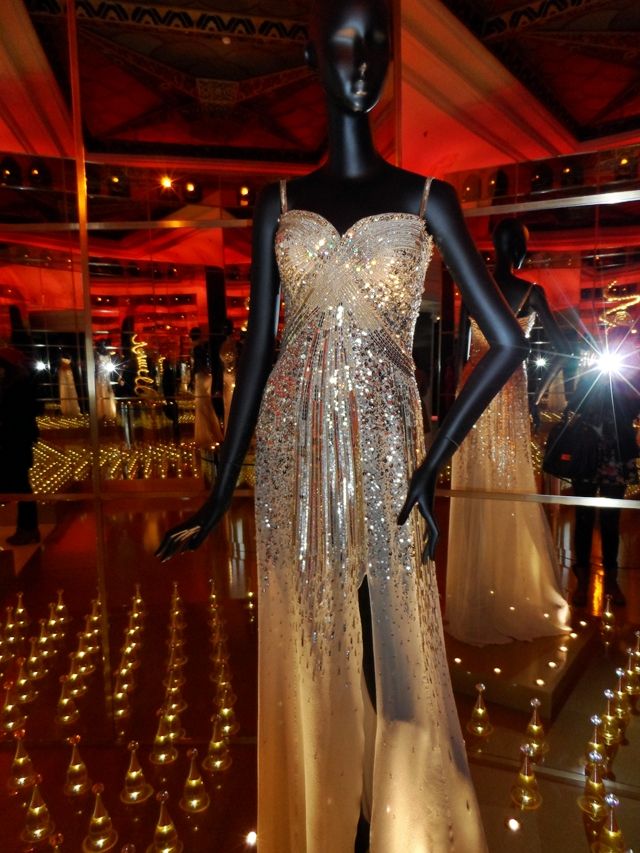 The fashion theatre is a scaled down version of the one set up by Harrods in 1953, which served as the stage for Dior outfits. The theatre shows over 40 Dior pieces in miniature form and tells the tale of the history of the Dior designs.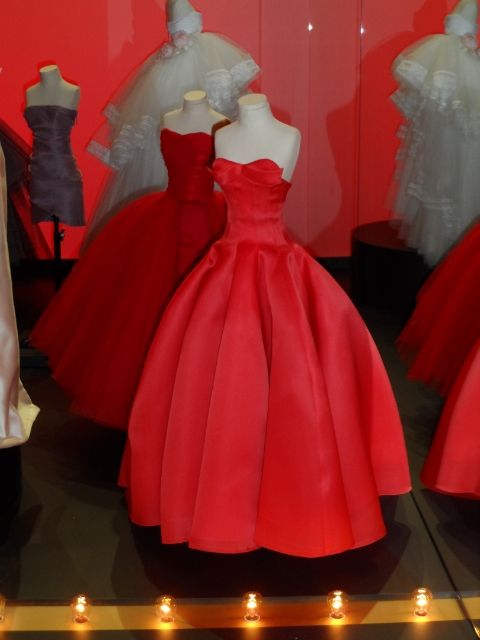 One of my favourite parts was seeing some of the famous dresses worn by celebrities including this beautiful dress worn by Audrey Hepburn.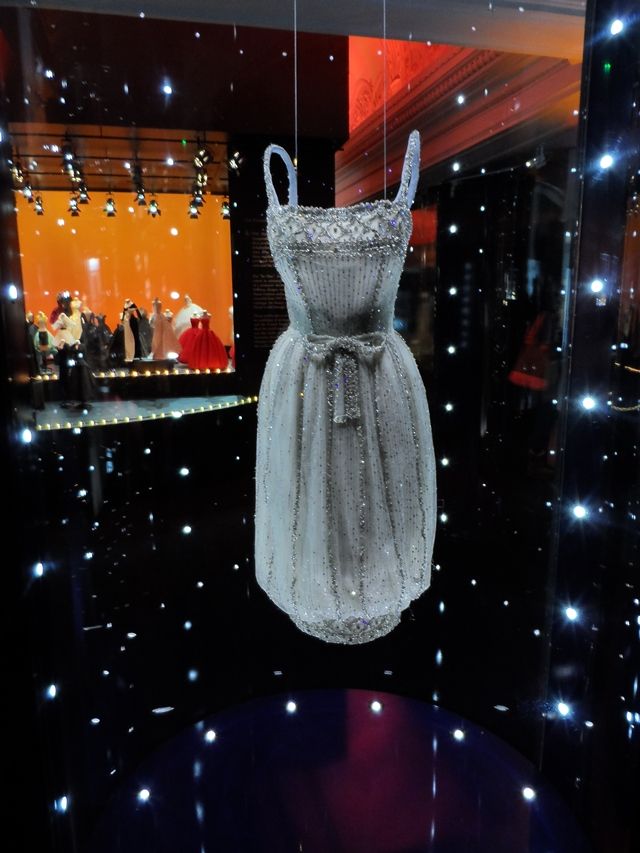 You might recognise this next dress from the latest 'Miss Dior' adverts and the Haute Couture collection A/w 2012.

There are some great insights into the Dior history and you can even step inside a Dior phone booth which was just surrounded by the sweet smell of the perfume.
So Dior is on until April 14th at Harrods, a must!