Last night I attended the preview event for new restaurant 'SMITHS' which opens its door in place of The Luxe in Spitalfields market as of today. From the same owners that brought us Smiths of Smithfield, 'SMITHS' celebrates the best of British dining and takes the same format across the venue breaking each level into a different style of dining.
We started of on the ground floor, which plays host to the all day cafe, serving a range of sandwiches, burgers, salads, Mojitos and if you're an early bird a slap up breakfast. In the evening this also turns into a late night bar with DJ booth. The surroundings are casual and great for chilling out with friends or coming for after work drinks.
We also got treated to various canapes which were a selection of the food offering, including mini beef and veggie burgers, mini fish finger sandwiches and Thai beef wraps, which were delicious. All washed down with some bubbles or BOB (beer).
Next up we headed to the Dining Room on the First Floor, this room is more for as it suggests, dining. The menu consists of steaks and pork belly and salads. I watched as the Executive Chef showed us how to carve up the Cow into the different cuts of meat. It was really fascinating to watch and whilst I did I enjoyed some of the beautiful pork belly.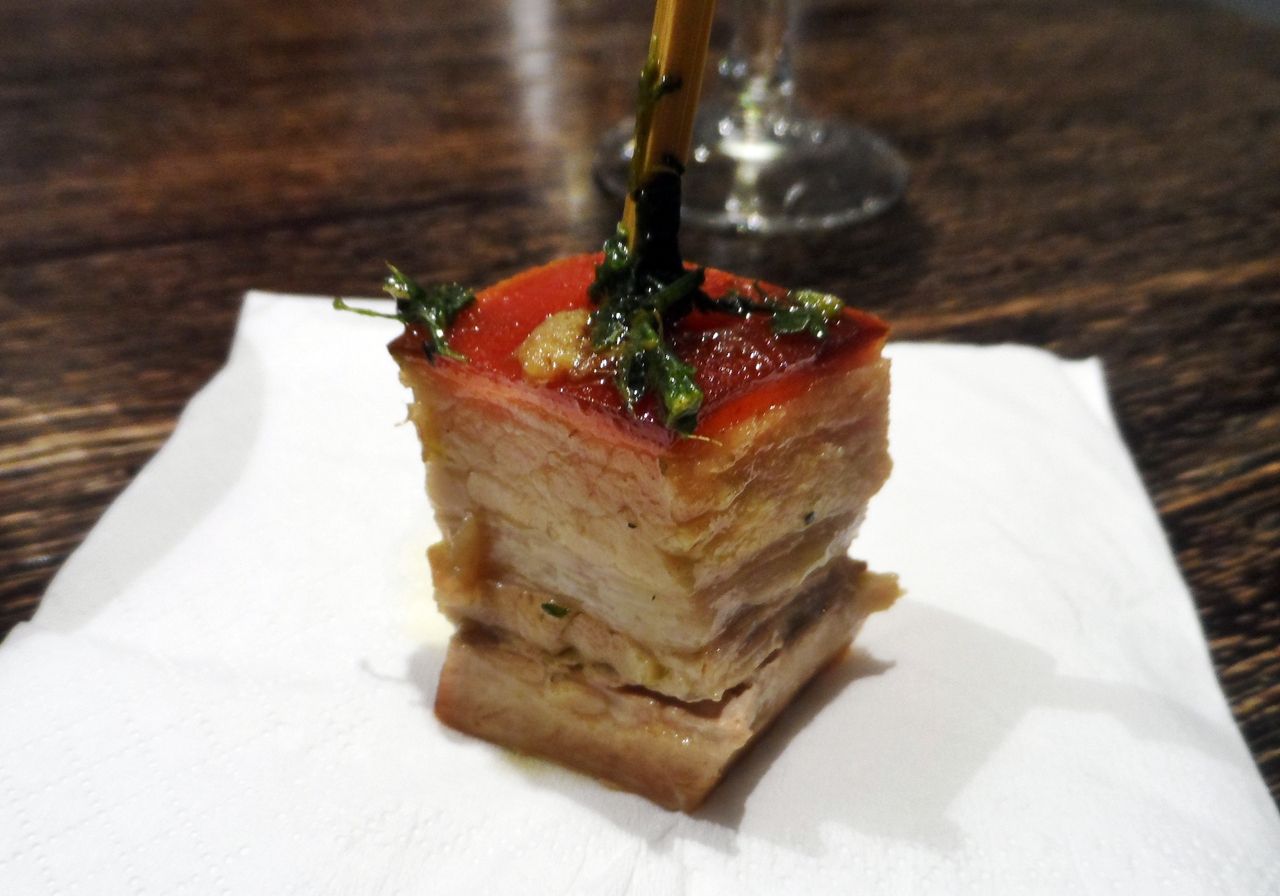 It was great to have a free roam of the restaurant, so I headed upstairs to the private loft dining area. This is perfect for events or a birthday party and felt really cosy too.
Finally as the evening progressed we headed to the Basement, which set the scene for some late night Sipsmith gin cocktails and a spot of Jazz music. It's a great hideaway area and perfect for those wanting a night out with a difference. Throughout September 'SMITHS' basement bar will host a number of free and ticketed music events, including 'Gin and Jazz' nights on a Wednesday.
'SMITHS' has a great welcoming feeling and the food offering follows the perfection that Smiths of Smithfield brings. I had a great time at the opening and I am looking forward to going back for dinner!
The restaurant opens to the public today and is now taking bookings online.