Smith & Wollensky has been on my radar since it opened last summer in the Adelphi building just off The Strand. As a keen steak lover I have been eager to try it out and so Danny and I finally made a trip to the American steakhouse last week. Now last week I had an annoying cold, but it also meant I wanted to eat everything in sight, so thankyou cold for preparing me for Smith & Wollensky, as the steaks are mighty and the dessert, well I'll get to that later.
From the outside, the building has the green and white Smith & Wollensky branding and also a doorman, which made it all rather fancy. Inside the interior is really lovely, with wooden walls, a few booths and table clothed tables, randomly it reminds me of The Ivy slightly. The food is mainly steak, but also a selection of seafood, burgers, chicken and salads.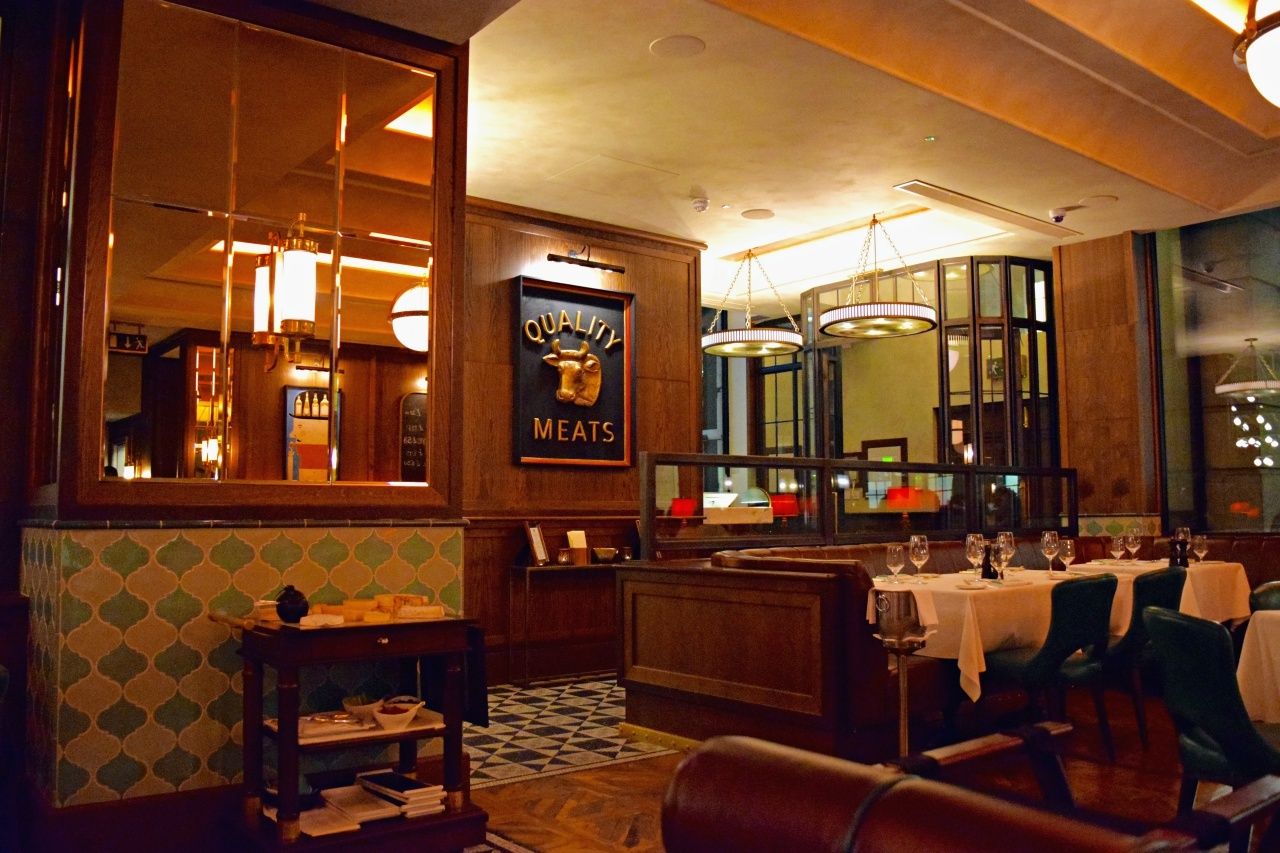 We started off with a cocktail each, I had the Breakfast at Tiffany's which I think may have become my new favourite cocktail and was a perfect way to start off the dinner. It is Cîroc, orange marmalade with a dash of lemon and a top up of Canard-Duchêne champagne. Whilst Danny had Ready Fire Aim, a mixture of  Don Julio Blanco Xicaru Mezcal, pineapple, lime and honey pink peppercorn pineapple syrup.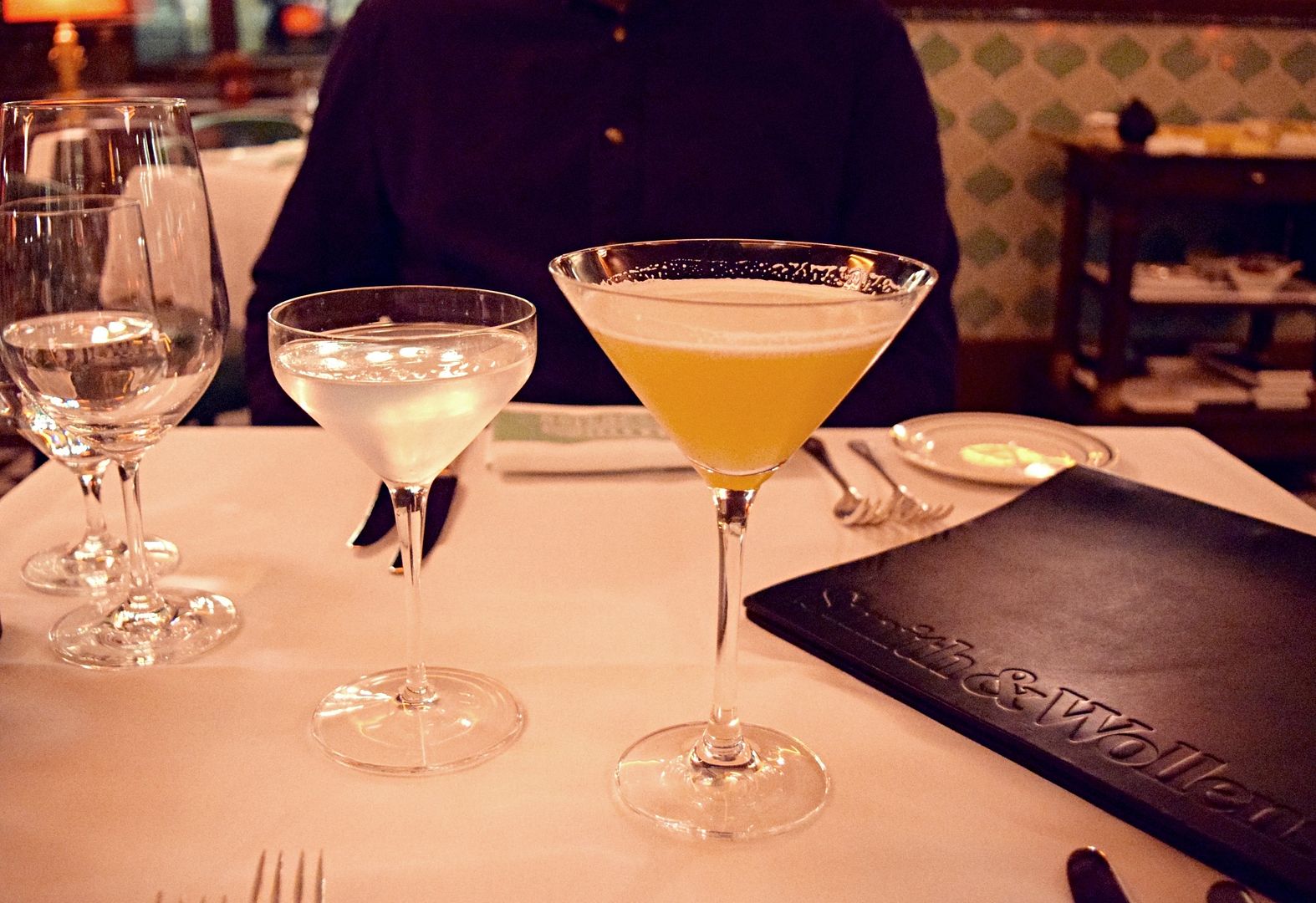 The starters were moderately sized and I had crispy salt and pepper squid with mango and chilli sauce, the squid was nice and crispy and the sauce complemented it well. I am not a big spice fan so was worried it would be too hot, but it was really pleasant and enjoyable. Danny went for the burrata and tomato salad, the tomatoes were sweet and contrasted the fresh creamy cheese very well, a nice and light starter when you know you have a big main coming up.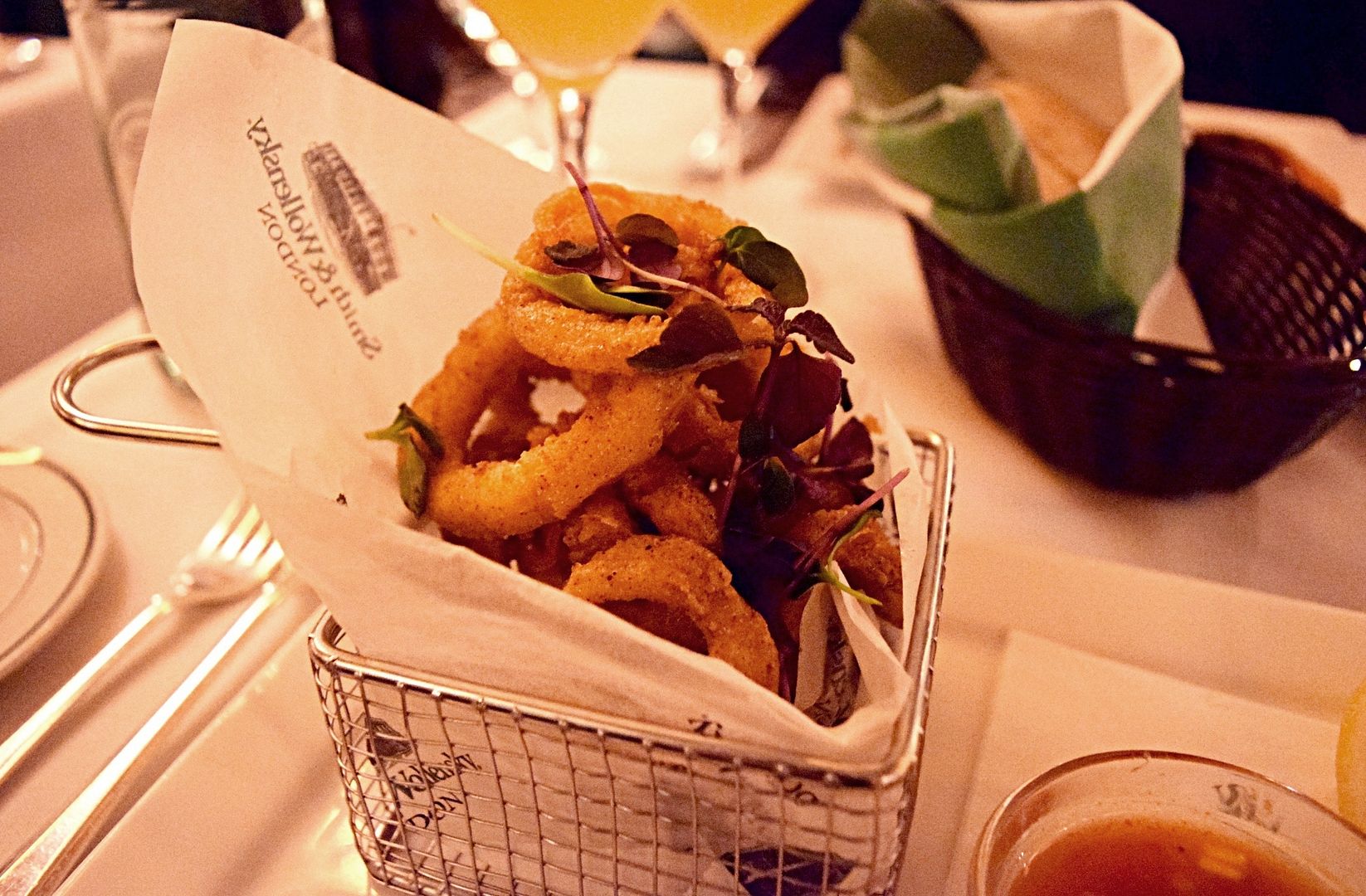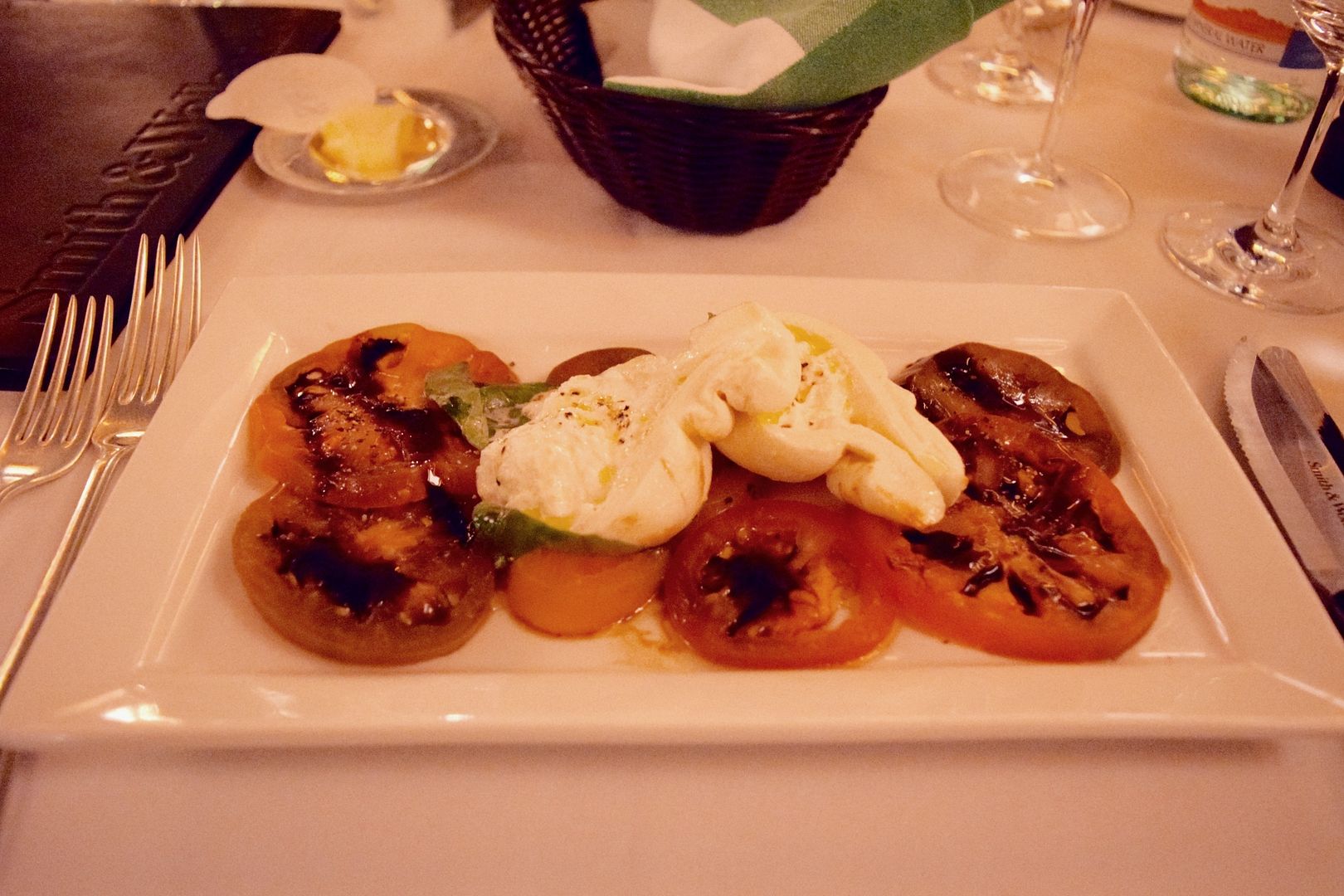 For main, of course we both had to test out the steaks, I would feel pretty cheated coming if here if I didn't have a steak. I feel defeated already looking at the size of the steaks, but I manned up and went straight in for the sirloin 14oz cooked medium and Danny opted for the NY Cut Bone-In Sirloin 21oz also medium. The steaks are pricier than your average but these are big cuts of meat and are USDA Prime, dry-aged and butchered on-site, Smith & Wollensky being the only London steakhouse that combines all three.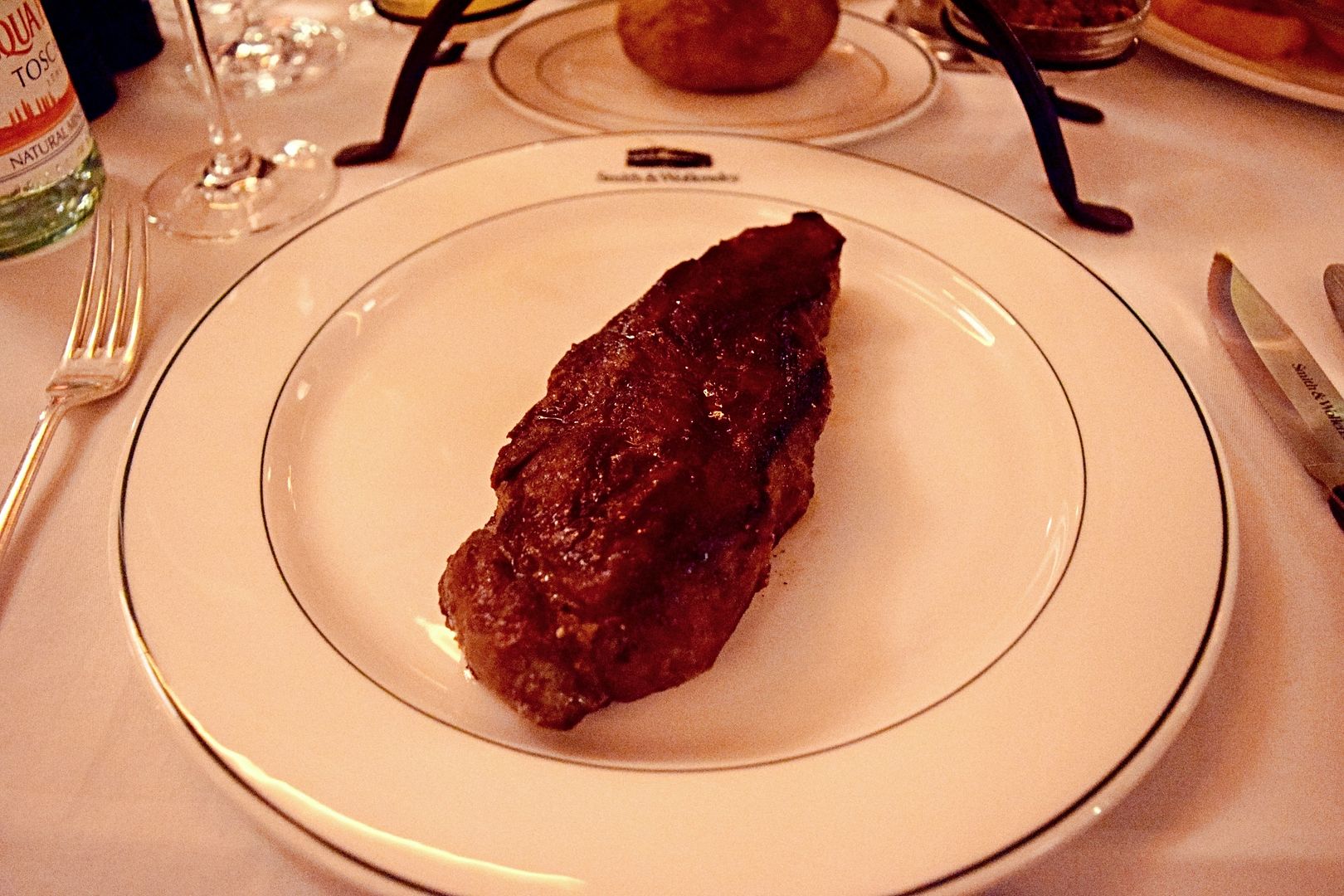 On the side I ordered fries and onion rings to share and Danny a baked potato, which when it arrived came with four toppings; butter, cheese, bacon and sour cream & chive, safe to say I was pretty jealous. The steak itself was cooked exactly the way I asked and was really juicy so it didn't really need a sauce at all, which is something to note that they don't seem to come with any sauce choices. With our mains we also had a glass of white and red, the wine choice is pretty spot on and there is a wide selection by the bottle or the glass.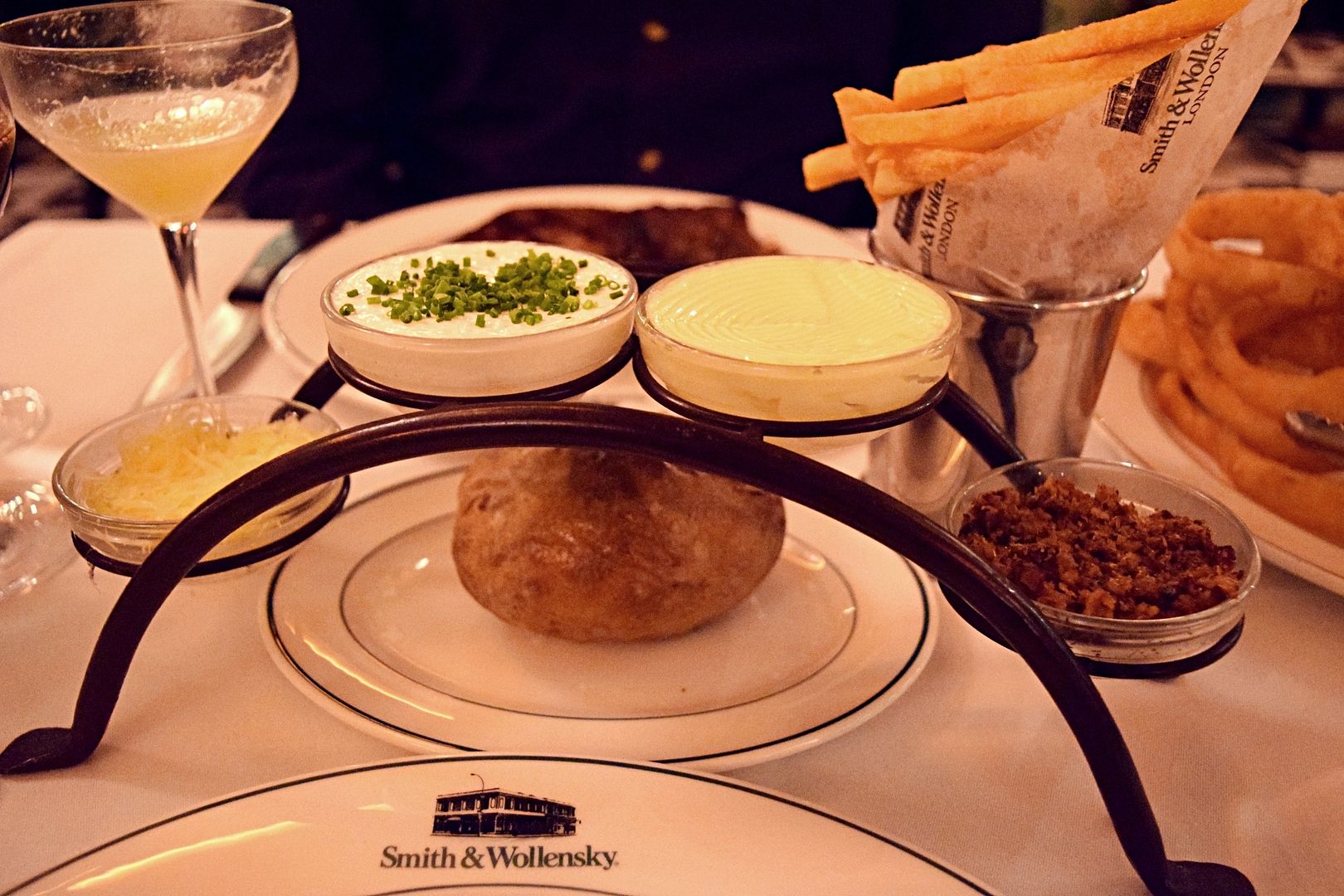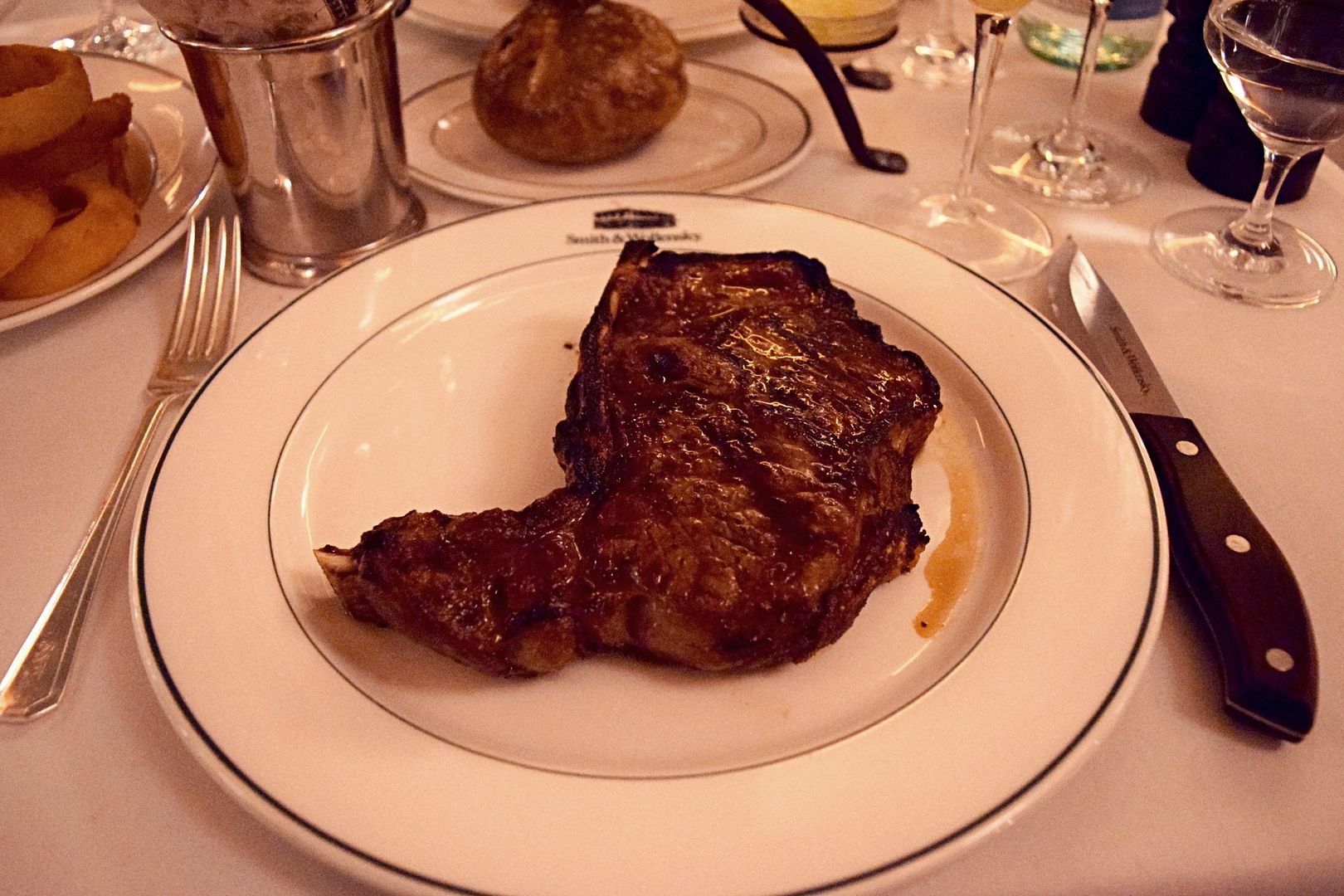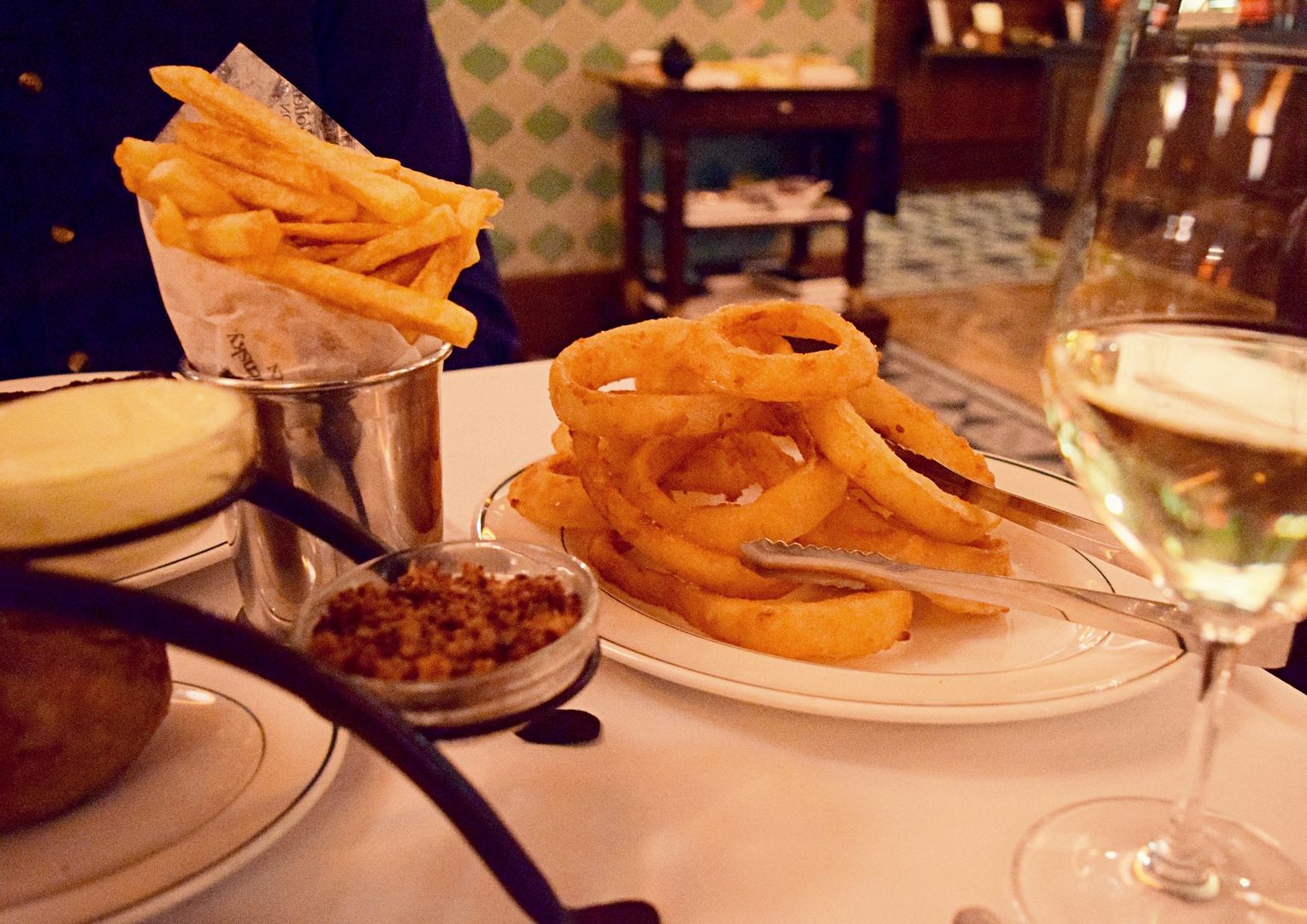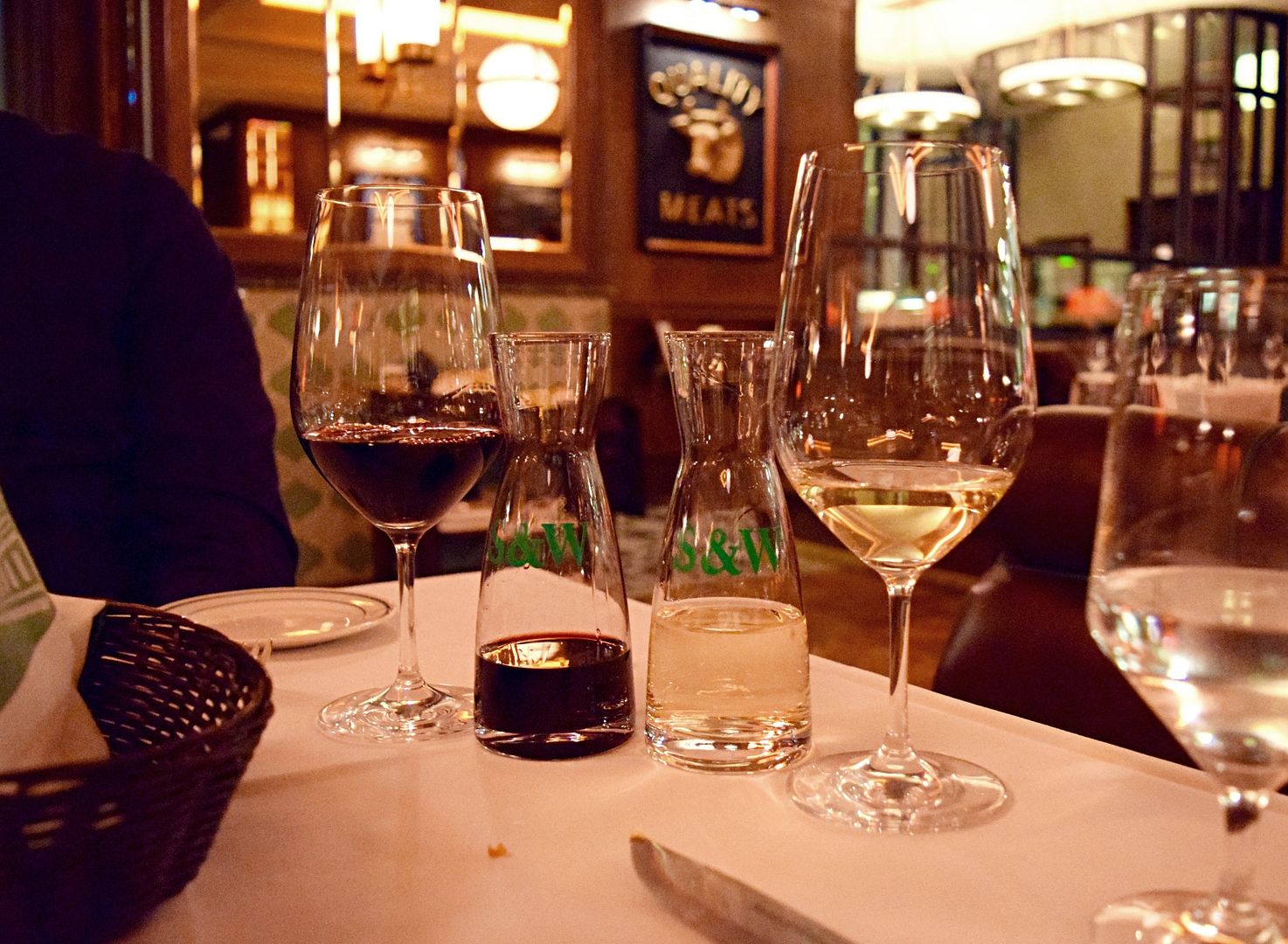 After successfully finishing both our steaks, I of course wanted to try dessert. I avoided the gigantic chocolate cake that is for 2-4 people and served with a steak knife! And went with the coconut layer cake, which was layers of coconut sponge, Malibu syrup, coconut and passion fruit syrup, all served with made on site special whipped cream. I never quite realised that this was also another huge dessert, we both laughed at the size of it when it came out as we really weren't expecting it at all. It was super delicious and exactly the right flavourings.
I tried the dessert wine pairing Quady Essencia Orange Muscat, which was very sweet with orange tones, a little too sweet for me but I must admit I am not a massive dessert wine fan. It did however compliment the cake well. Danny's pudding was a much more reasonable size and was a treacle sponge cake with custard, it was a lovely light sponge and tasted amazing. I couldn't quite finish all my dessert so in true American style took it home.
Smith & Wollensky definitely lived up to my expectations, big juicy steaks, oversized but delicious dessert portions and fantastic service, a must visit. Visit the website to book.