After treating my feet to some much-needed pampering with Scholl's pedicure products, it was time to give my digits the perfect finishing touches. Scholl have launched a brand new nail care system, which is part of their Velvet Smooth range and it makes me wonder why I do not own one of these and more importantly makes me think I've never really seen a nail gadget like this before. I have a Scholl manicure set that has electronic files, but they are a little bit more daunting than this friendly version.
This 3 in 1 electronic nail system has an oscillating head with two-speed settings and three separate changeable heads. Numbered one to three the heads, file, buffer and shine. Number one files and shapes the nail, two buffers and evens out ridges whilst smoothing the nail surface, whilst three shines and polishes for a glossy shine.
I found this so easy to use and it made doing my nails really quick. I found the third head made shining my nails super easy, gone are the days of rubbing it so hard with a shine file to try to get the shine.  This does it in seconds and looks amazing. I found the file gave me more of a precise file too and really was able to get the shape of the nail I like. I don't have particularly long nails and have always kept them short, so this was really easy to get them they way I wanted. If you have longer nails it would be equally as easy to create shape.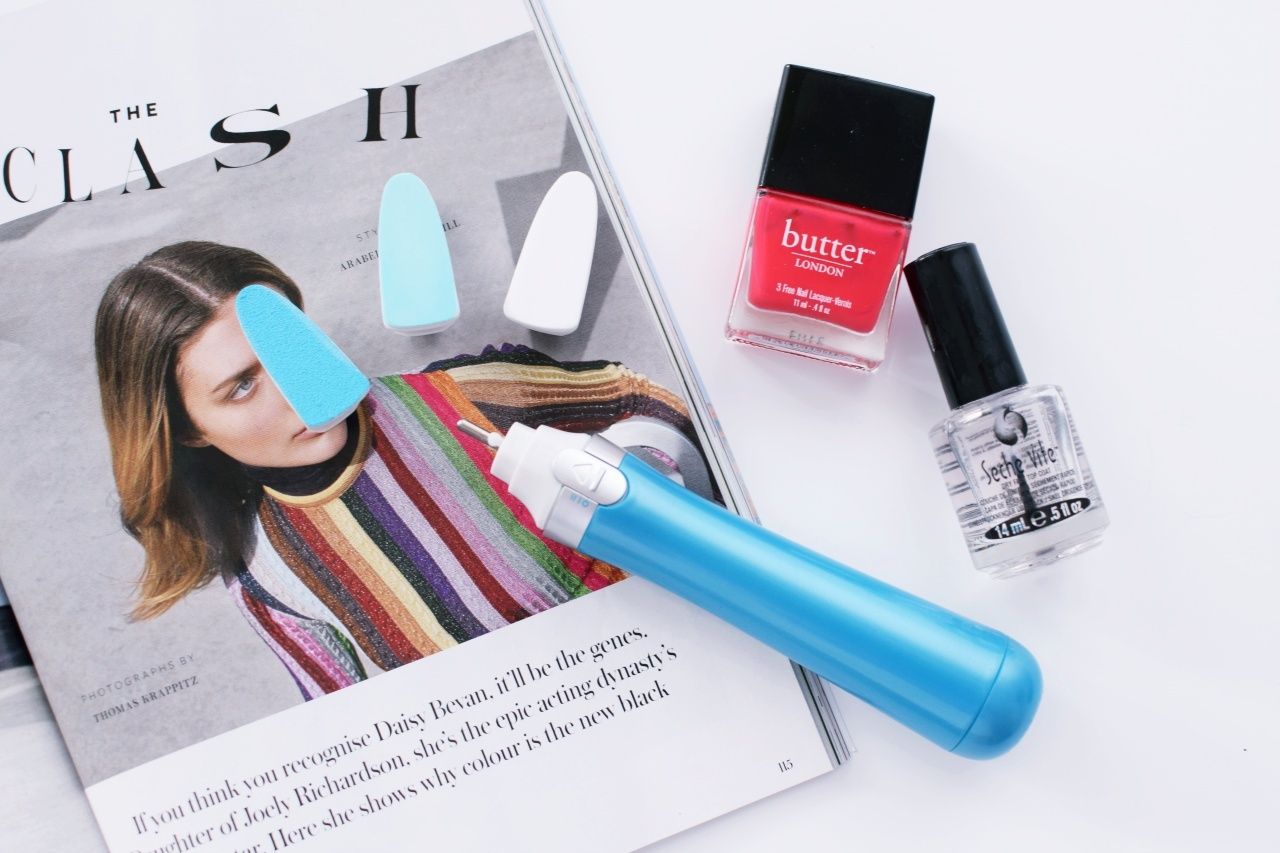 This is such a handy gadget and another impressive addition from Scholl. The Scholl Velvet Smooth Nail Care System is £39.99 available from Boots.