Polo Bar is the bar of The Westbury Hotel and sits adjacent to the hotel just off Bond Street in Mayfair. Inside you'll discover an Art Deco inspired interior with Swarovski crystal fittings and custom Fendi detailing. It comes as no surprise Polo Bar was voted for London's Bar of the Year last year by The London Lifestyle Awards.
Danny and I paid Polo Bar a visit to check out their new winter cocktail menu which has been created by Polo Bar's Head Mixologist Carmine Catena. We visited on a Wednesday evening and the bar was pretty busy, but this did not interrupt our experience at all. We got a nice table and settled into our comfy chairs. The bar has table service or you can wait at the bar, the choice is up to you. The menu was extremely varied and has such a lovely selection of cocktails, that it was hard to decide which to choose first. The food menu includes bar nibbles and also slightly larger food including pulled pork sandwiches (£16) to caviar (£420).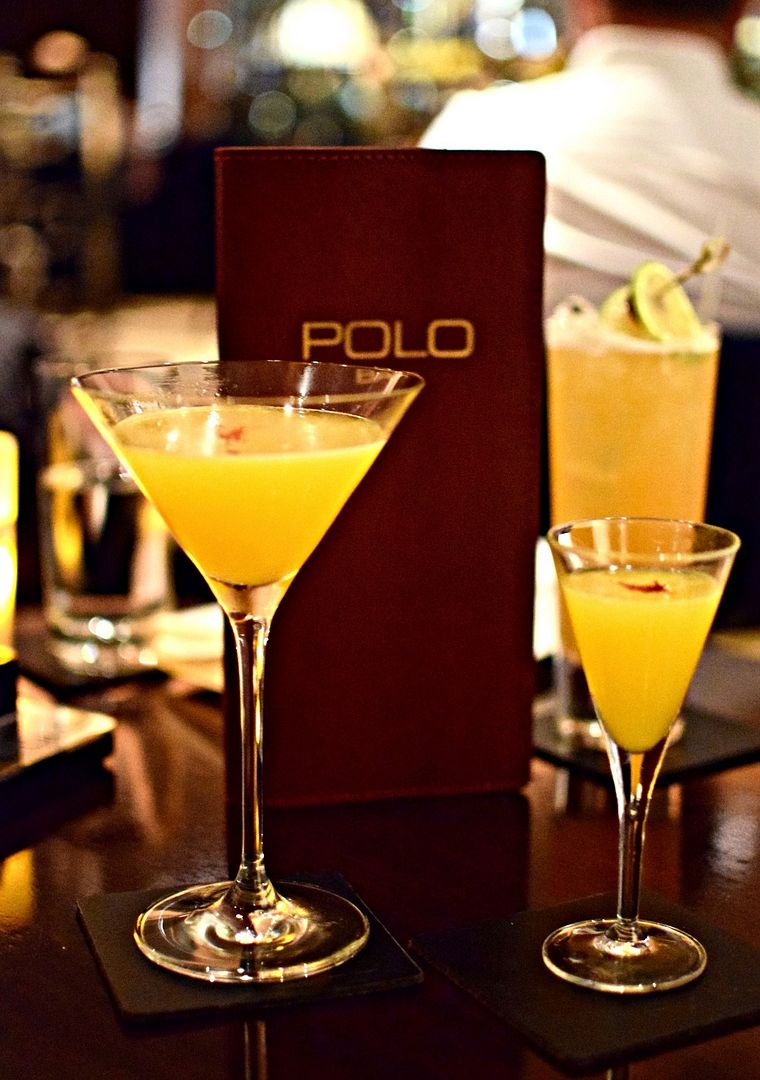 We had a selection of cocktails and bar nibbles and started off with the Divine (£18.50) – Beluga vodka shaken with passion fruit, lime, Galliano and homemade saffron syrup and the Mexican Punch (£15.50) – Ilegal Mezcal Joven and Roots Mastiha shaken with freshly squeezed pomegranate juice, passion fruit and orgeat. They were both excellent choices and the Divine came with a mini version of itself, I love this idea. We accompanied these with a bar nibble of Panko Crusted Prawns (£22.50) -nine king prawns coated in panko breadcrumb and served with a sweet chilli sauce. I am not normally a prawn fan but these were amazing, that I think I'm now converted.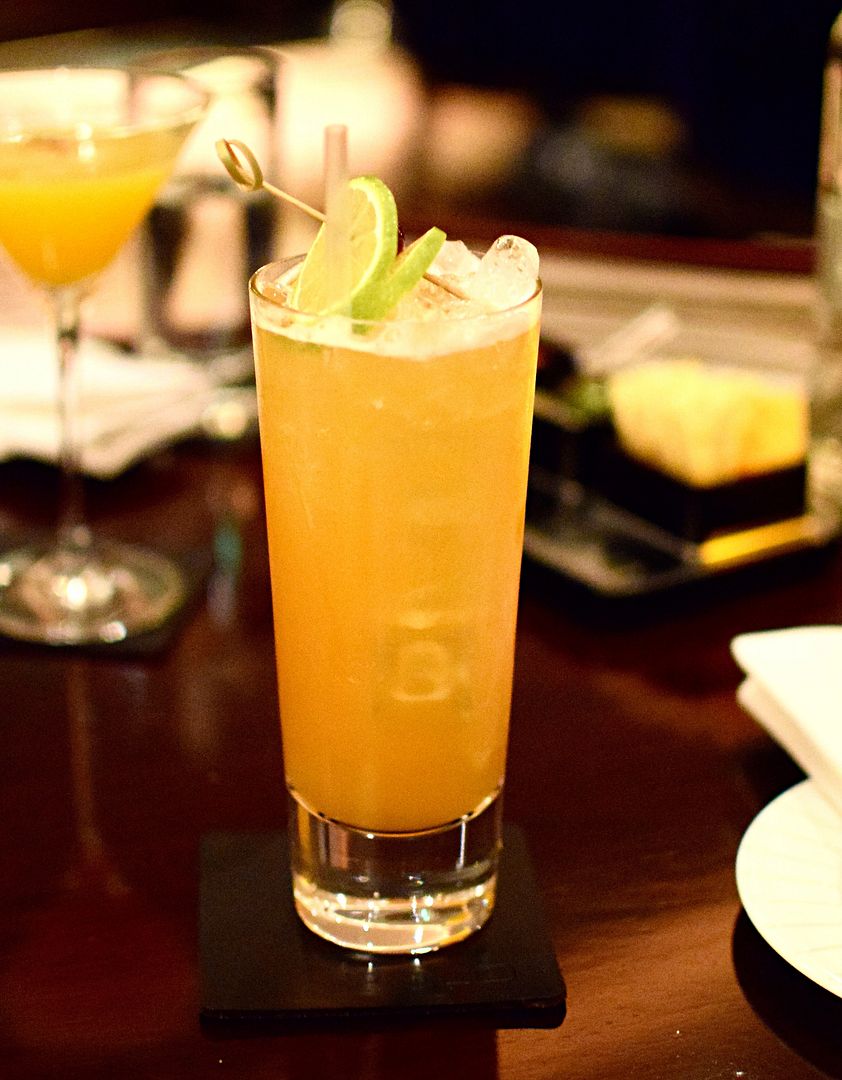 Our second drinks were two new winter additions, the Twinkle 68 (£17) – Dictator Colombian gin infused with white tea, hibiscus and rosehip, fresh lemon and gold sugar and also the Gin & Jam (£15.50), which was Elephant gin served long and cool with fresh ginger, raspberry jam, Bendectine, cranberry and vanilla sugar. The Twinkle 68 was my favourite cocktail of the evening and I loved the sparkly gold sugar which looked like glitter floating on the top.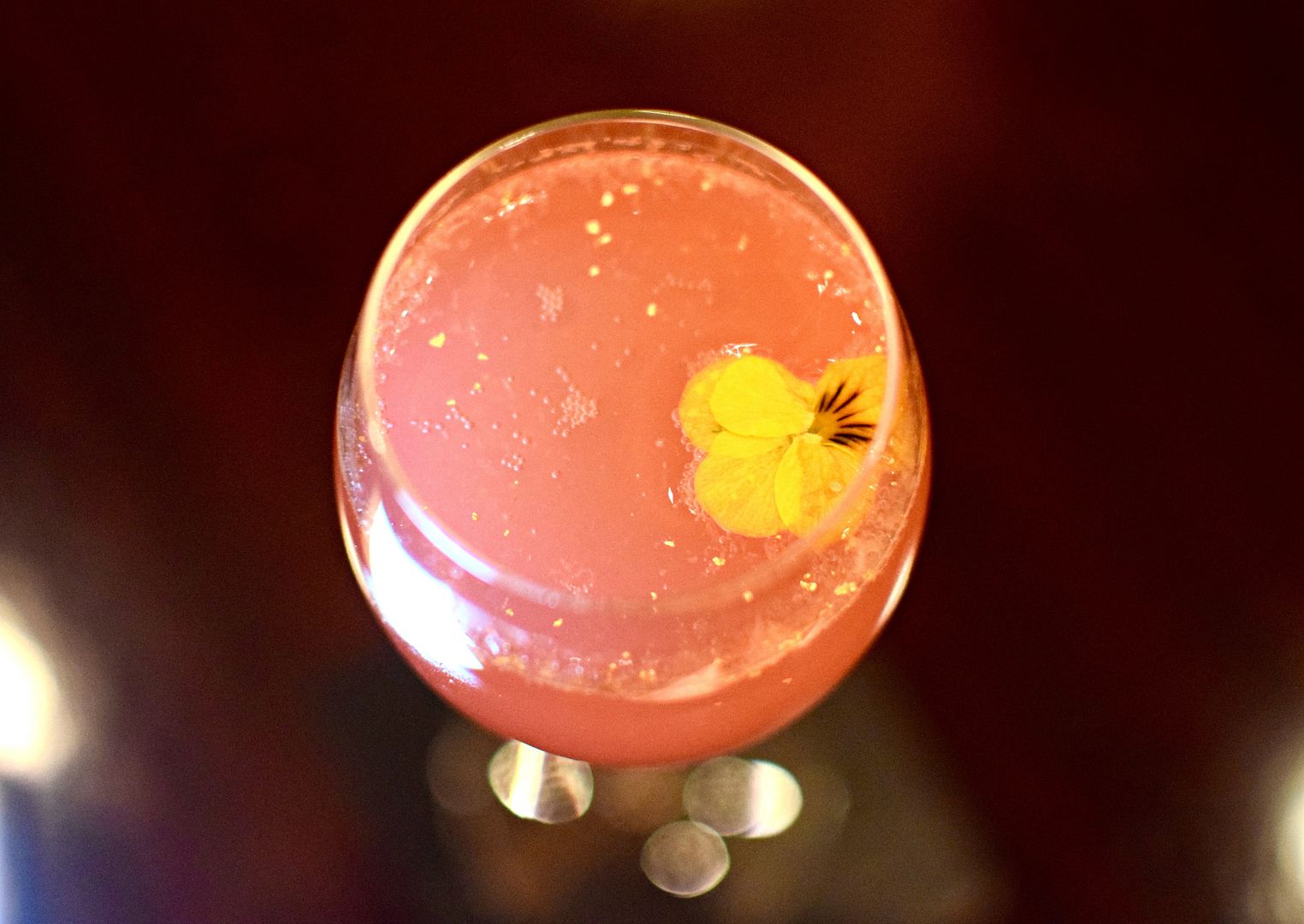 The bar nibbles are definitely not your usual bar food and next up we tried the Foie Gras Parfait (£24) – six mini pastry cones filled with homemade foie gras mousse, quince jelly and crushed pistachio. I absolutely loved these and they tasted fantastic.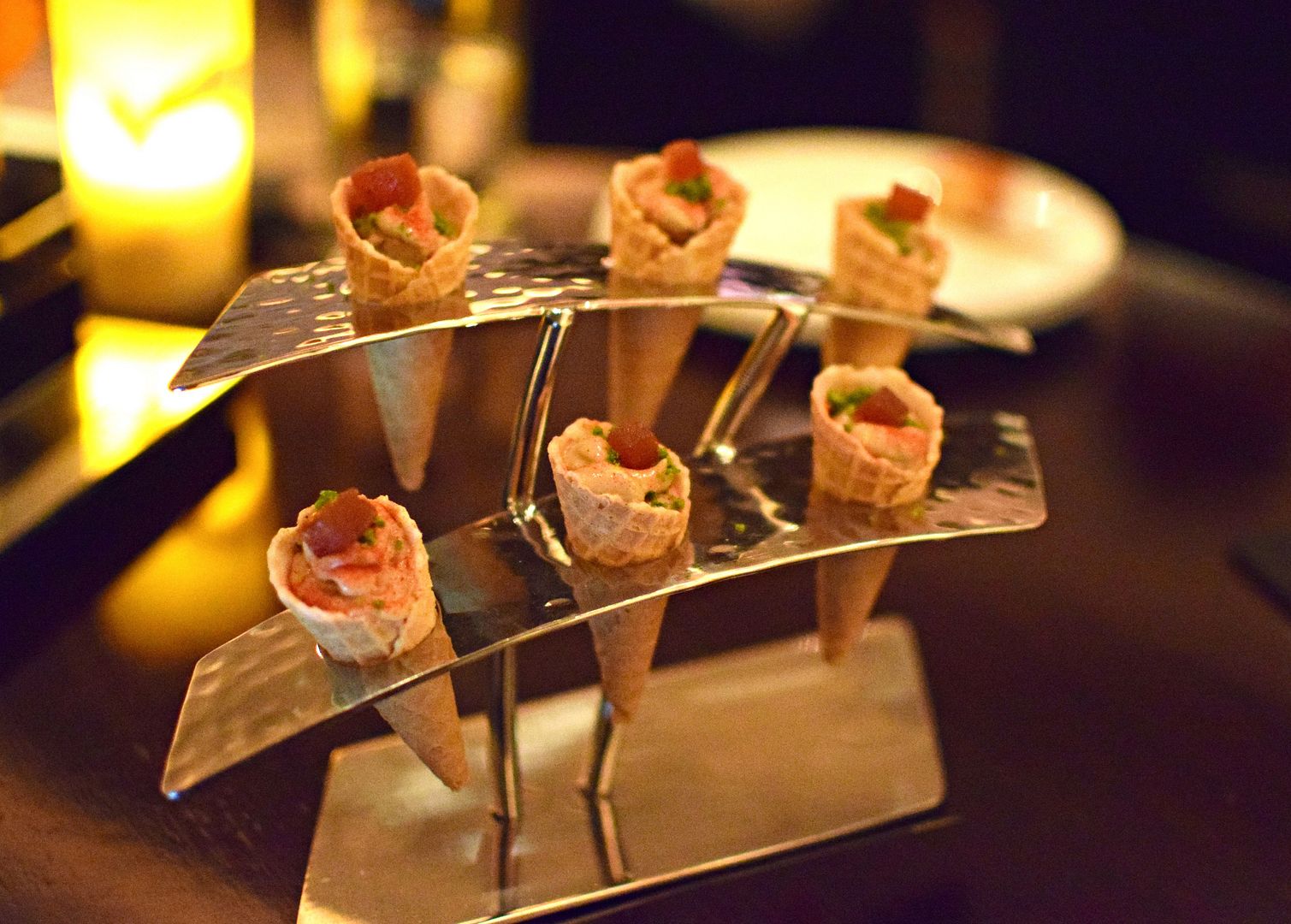 For our last cocktail choice I went for something a little different from what I would normally. I decided to try another new addition to the menu, the Blue Lady Martini (£15.50) – Don Julio Blanco infused with bergamot and grapefruit tea, shaken with blueberries, elderflower and served with a salt and pink pepper rim. It definitely was flavours I wasn't used to but somehow it worked and it was a very enjoyable drink. Danny chosen the El Prèsidente (£15.50) – Havana blanco, orange Curaçao, stirred with Cocchi Americano vermouth and homemade grenadine. It had a strong orange flavour and definitely one if you love the taste of alcohol.
The Polo Bar is a beautiful bar to enjoy some luxury cocktails and bar nibbles, although it may be pricey, it is definitely worth a visit.
Find out more and/or book The Polo Bar at The Westbury online.