Being a tourist in New York is really easy as there is so much to see everywhere you go, every corner you turn reveals something new and exciting. The best way to really get a view across the whole city though is from above, yes of course I am talking about the top of the Empire State Building. I had been up the top before but Danny had never so it was a great excuse to go again! Also I discovered this time there is actually a higher floor, the 102nd floor which is 16 floors above the main observation deck which is amazing to get an even better birds eye view across the whole of New York.
We purchased our tickets online, whats great about this is you don't have to queue for tickets and also you can choose whatever day you want to go so you are not limited to picking a time and day, which is great for not having to depend on any dodgy weather. We were very lucky with the weather in New York it was very sunny and really starting to feel like Spring so it made the view perfect and enjoyable. The city is such a busy place that its nice to escape and look over it all from above. From the deck you can see the Chrysler building, Central Park, the ports and even the Statue of Liberty in the distance plus so much more.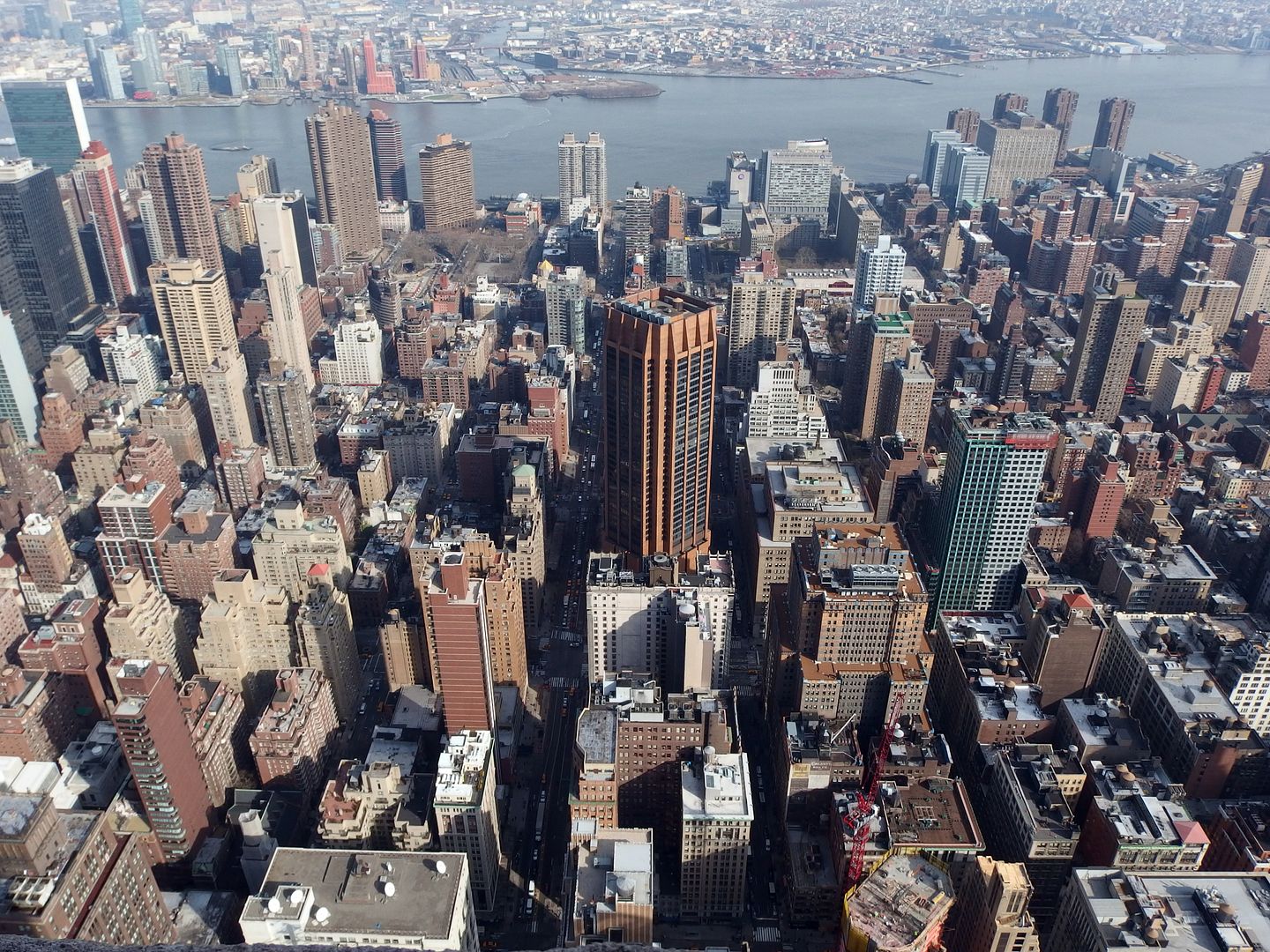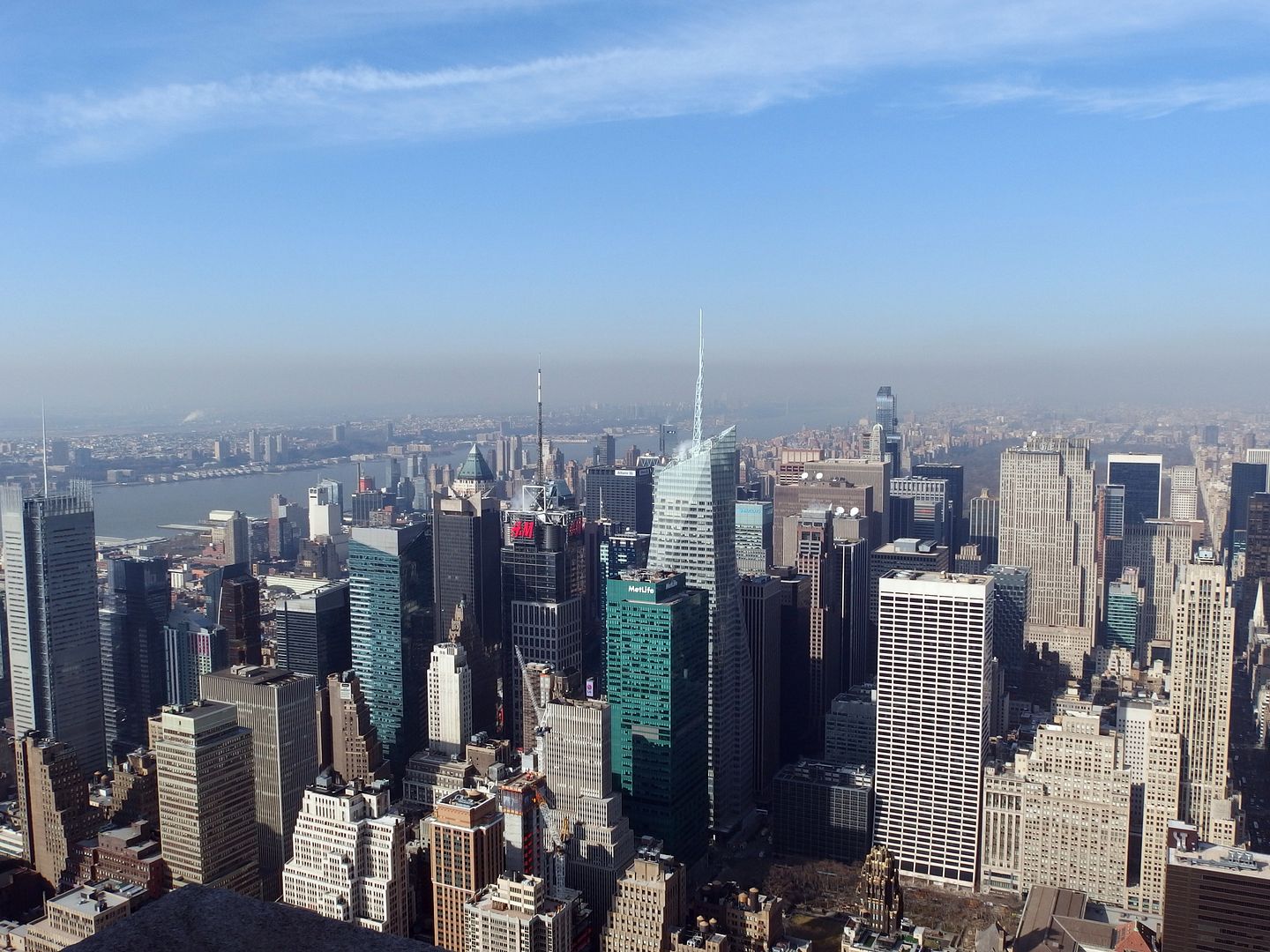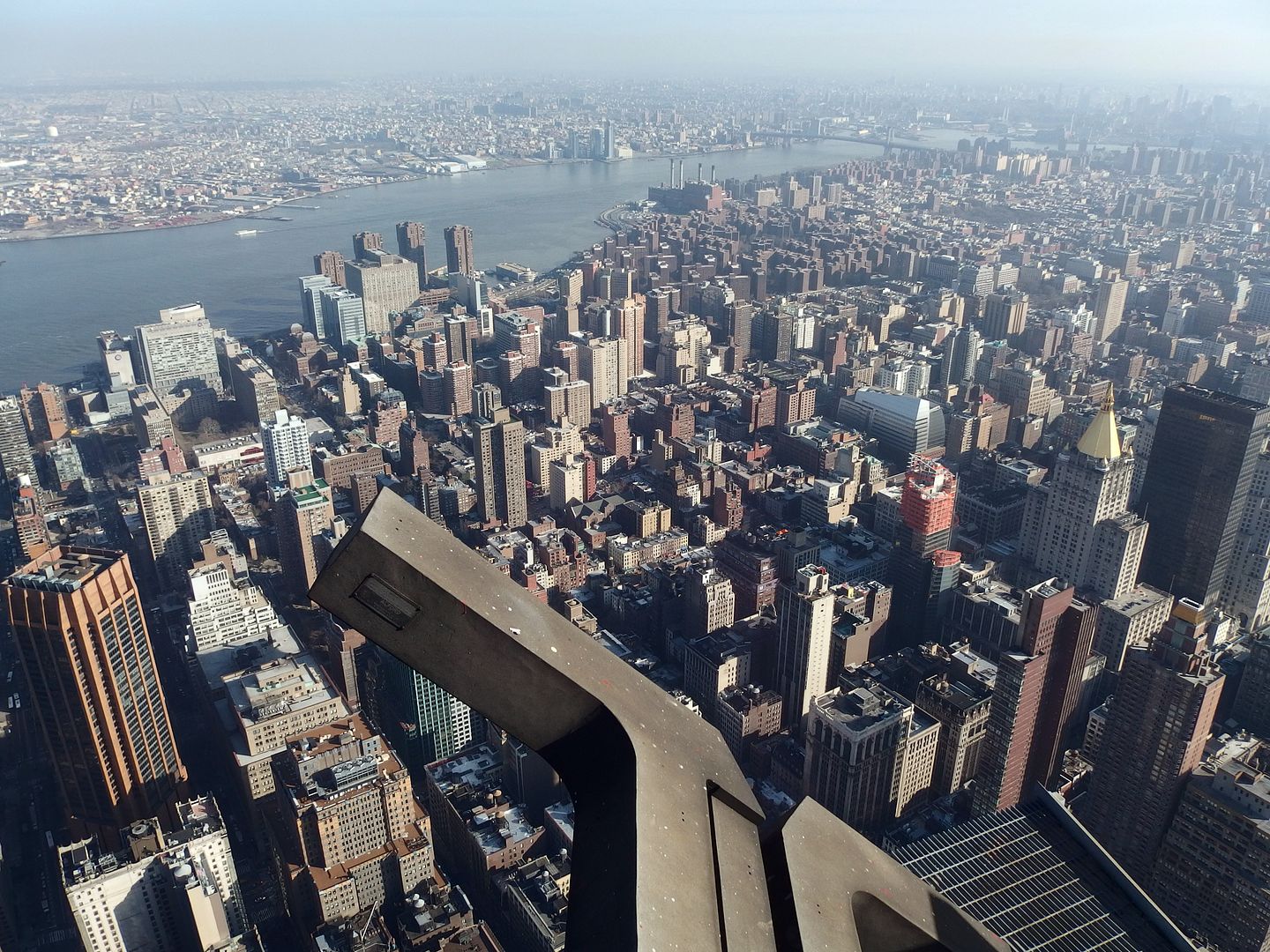 After the Empire State Building we had a quick peek into Grand Central Station, the inside of the building is amazing and remember to look up at the ceiling it's awesome! It was so busy though so we didn't hang around long.
The best way to get around is definitely the subway, which we finally decided to venture onto a couple of days into our trip. Everything is spread out quite far and with the busy traffic this is definitely the quickest way to get from place to place. You can purchase a travel card a bit like the Oyster which you can top up and use each day, you pay per ride and it's really easy to use.
Dotted all over New York were these amazing Easter Eggs for the Faberge Easter Egg hunt, as we were in most of the tourist hot spots I kept running into them, I loved these glitzy looking ones.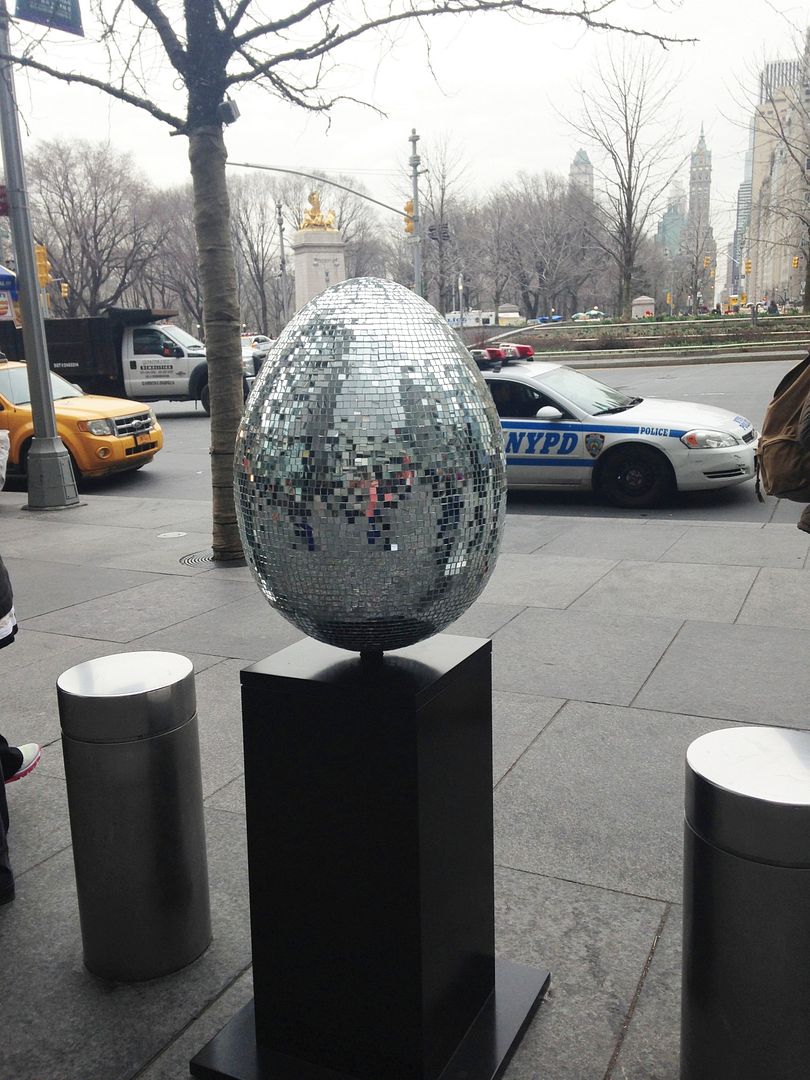 I love when you turn a corner and bump into something and this is what happened with the LOVE sign, so of course we stopped for a cheeky picture!
I guess one of the most talked about places in New York is Times Square, to describe it as a bigger Piccadilly Circus is an understatement as it is so large and the billboards and adverts are huge. The lights are something that has got to be seen at night, plus most stores are open till 1am, talk about the city that never sleeps.
After much sight-seeing we stopped into Bare Burger, this is such an awesome burger place and you can mix and match your burger till it's exactly how you want it. All the meat is organic too and the onion rings are just too damn good. I went for a giant chicken burger and Danny had his own beef selection. They also do Ostrich meat if that's what your into!
I really do LOVE NYC!