MAC Cosmetics have had some fantastic collaborations, including one of my favourite ever collections at the end of last year with Mariah Carey. This year collaborations look set to continue with MAC teaming up for the first time with beauty influencers that include Fleur de Force and beauty director for Glamour magazine, Alex Steinherr.
This January MAC Cosmetics have kicked off the year with a brand new celebrity collection and this time it's with Caitlyn Jenner. MAC teased us a little last year when Caitlyn Jenner introduced us to her very own lipstick for the VIVA Glam campaign named Finally Free. Now there is a full collection available from Caitlyn and I was kindly sent some pieces from MAC to try out.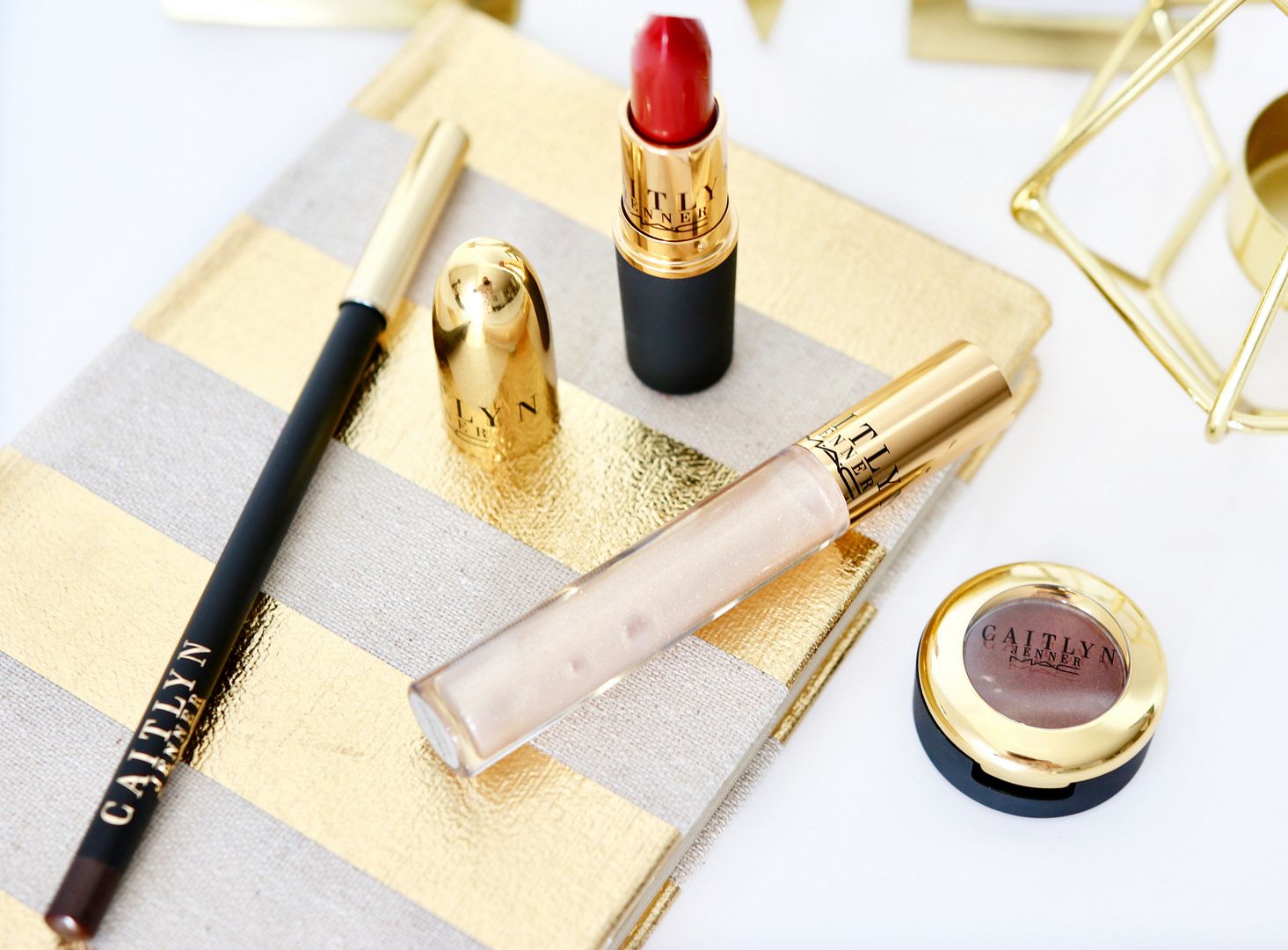 Firstly I love the packaging of the collection, it's very elegant, with black and gold – is the gold maybe a nod to the Olympic win? Either way it's very stunning. The colours of the collection suit me perfectly, I love my browns, nudes and red lipsticks, so I was excited to try it.
MAC x Caitlyn Jenner Eye Shadow Malibu Bronze £13.50 – Buy Now
My eye make-up look most days consists of a light shade on the eyelid then a darker shade in the crease and the Caitlyn Jenner Malibu Bronze eyeshadow is perfect for that darker shade. It's highly pigmented so I only need a little bit to create the effect I want and for evening I'd layer it up for a more dramatic effect. The colour is a warm brown with a slight touch of bronze which is very flattering. It applies well and is easy to blend too.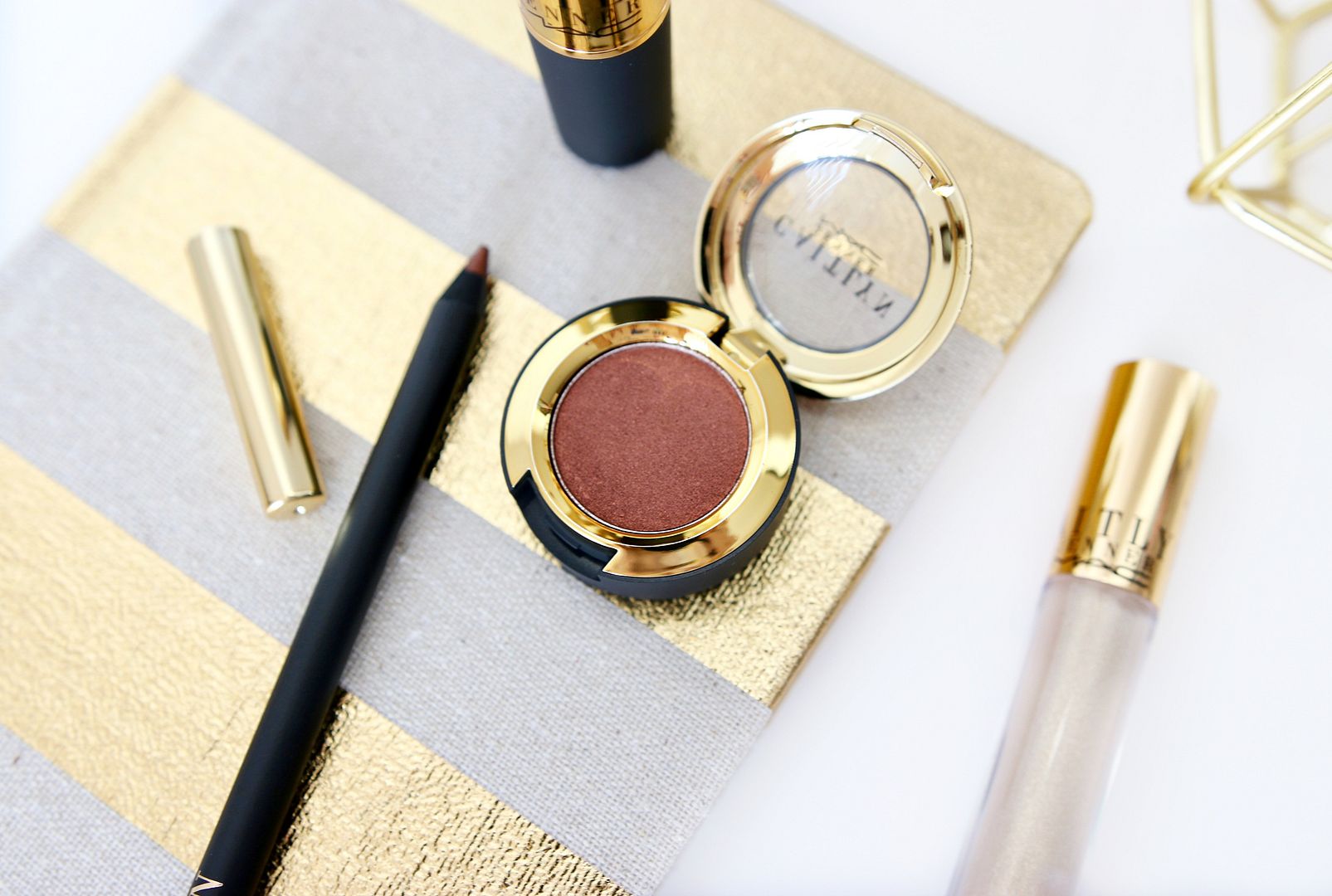 MAC x Caitlyn Jenner Eye Kohl Teddy £14.50 – Buy Now
Teddy is already one of MAC's eye liners, but I absolutely love it and it goes perfectly for this look with the other make-up from the collection that I've used in the picture below. Great for a more subtle eye line, the colour is a dark brown/bronze and really lovely as an alternative to black. I'm a little bit converted to this shade and also to a kohl eyeliner as I'm more of a liquid lady, but I loved the ease of application with this pencil and the colour pay off.
MAC x Caitlyn Jenner Limited Edition Lipstick Authentic Red £16.50 – Buy Now
This lipstick is the perfect red shade, I got so excited when I applied it, it was love at first sight. It's a cremesheen lipstick from MAC and goes on so smoothly and creamy. It's a cool toned dark red with a slight shine to it. I love the formula of this one and it stays put too. It didn't end up on my teeth or out of the lines just stayed perfect even after eating. Funnily enough I used Kylie Jenner's lip liner from the lip kit Mary Jo K which was a perfect match for this colour.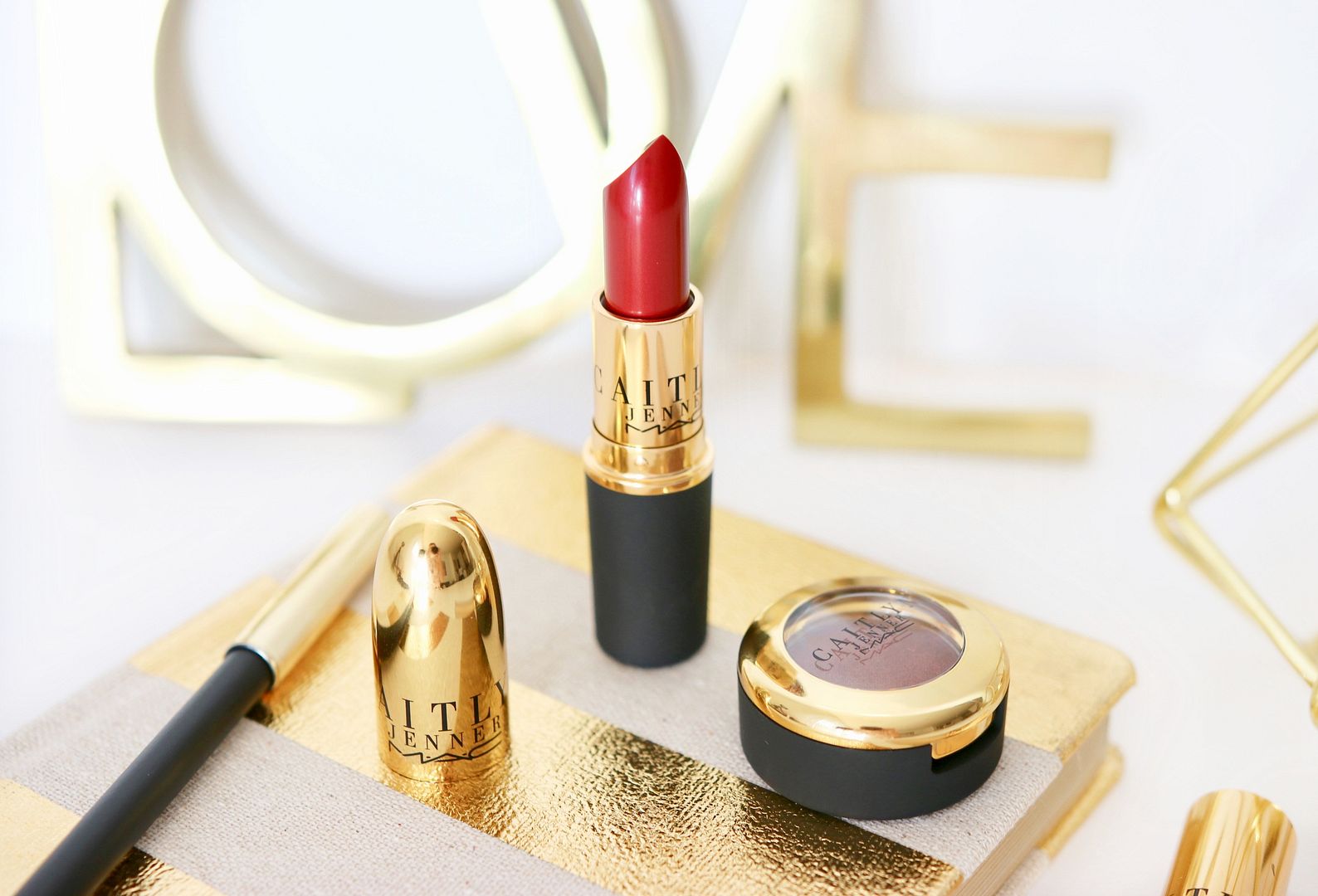 MAC x Caitlyn Jenner Cremesheen Glass Kindness £18 – Buy Now
Being a cremesheen lipglass, the formula is like that of the cremesheen lipstick, creamy and dreamy. It isn't sticky in the slightest and feels amazing on the lips. Kindness is a gloss that can look great on its own or layered over a lipstick colour. It has a gold shimmer to it and really reflects when the lip catches it. I actually prefer it on its own for a more bare look, with a hint of glam.
Another winning collaboration collection from MAC Cosmetics, I adore it all.
Wearing Malibu Bronze with Kohl Teddy on the eyes and Authentic Red on the lips.
Shop MAC x Caitlyn Jenner