I'm a big fan off Lee Stafford's Argan Oil electricals, I use my wave and nourish wand constantly, it's so easy to use and creates some lovely waves. Check them out in my contact picture to the right in the sidebar>>>
So I was excited to try out the giant curling tong from the same range. The Argan Oil electrical range is great for protecting your hair, as it repairs damaged hair by smoothing the cuticle and nourishing the hair as you use it, for a frizz free style. The Jumbo Tong & Nourish, does just that with its 40mm infused barrel and gives lift to the roots and bounce on the ends.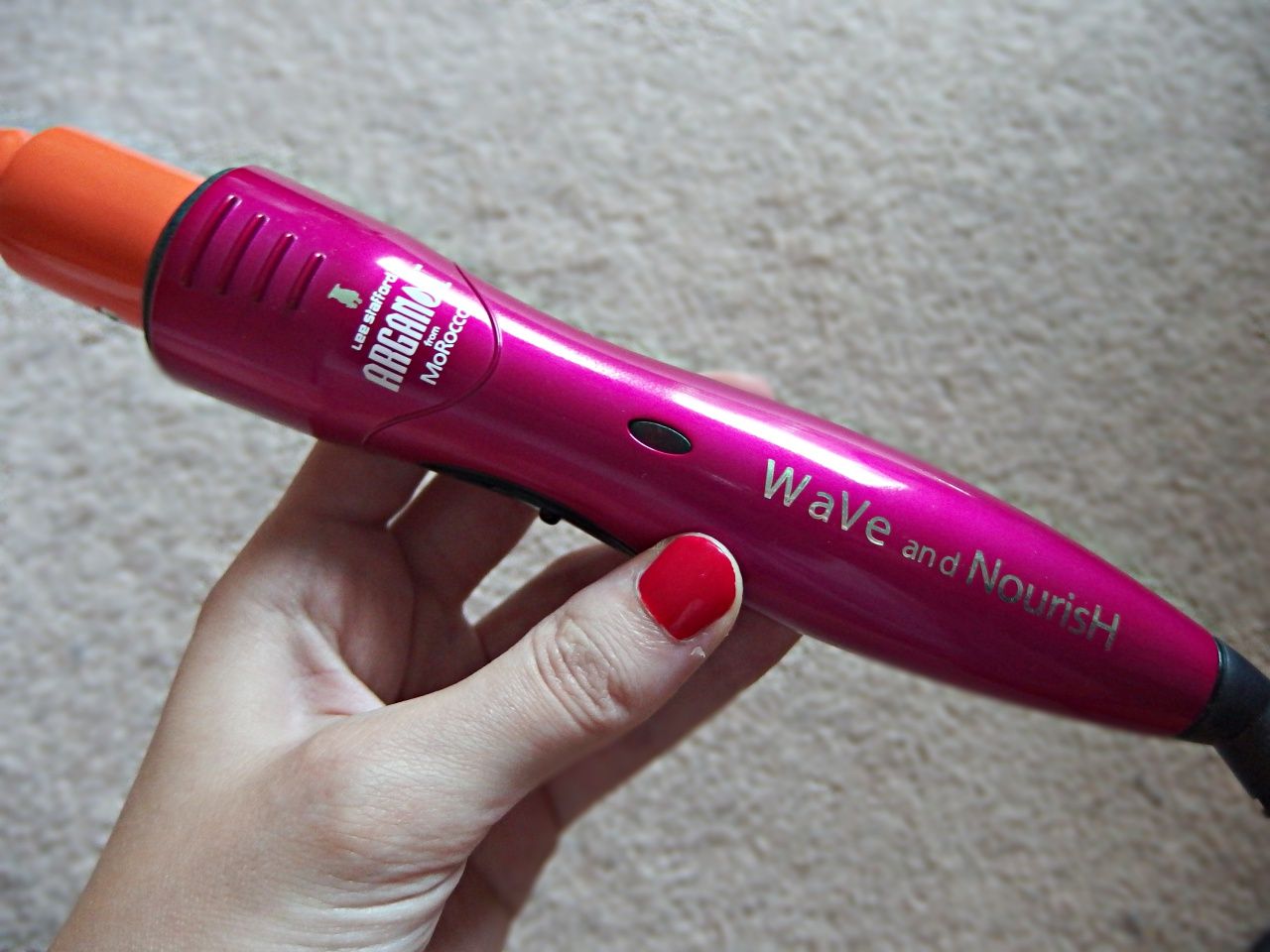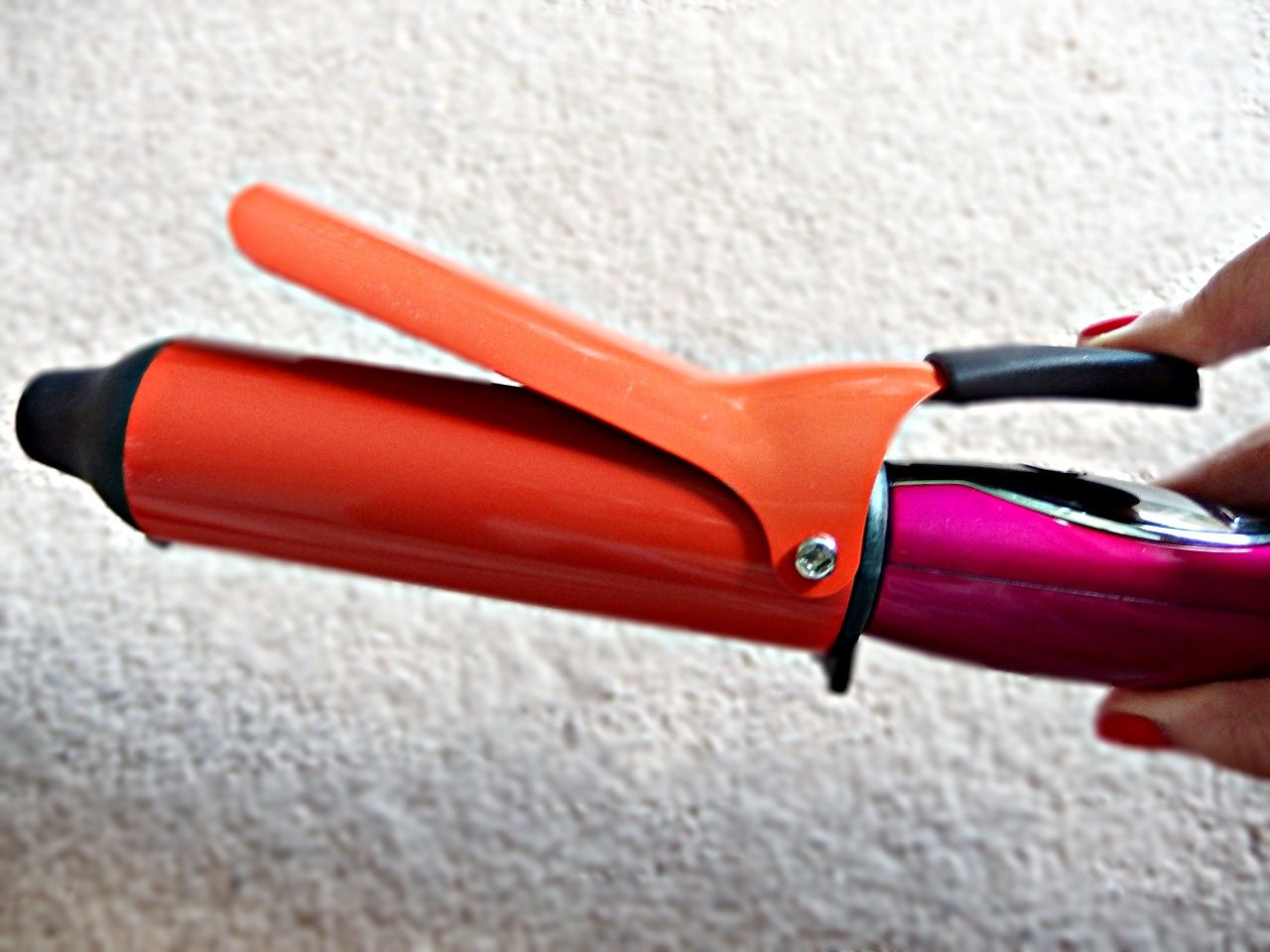 This one unlike the nourish and wave wand has a heat control setting, so it can go from 150 degrees right up to 200! For me my hair is really thick so I go for 190-200, I always get a bit scared when it's that hot, but it definitely performs better on my hair. Just like my straighteners this appliance shuts off after 60 minutes which is perfect for that morning 'Did I turn it off?' panic, you know the one!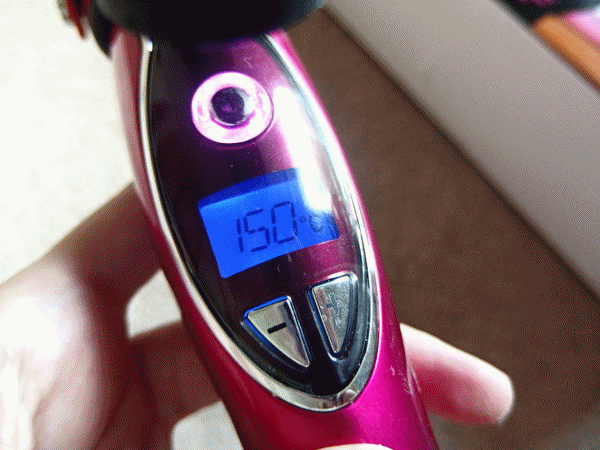 I have been using the tong with Lee Stafford's Moisturising Heat Protection Spray with Baobab Oil. The spray is part of the new Ubuntu Oils range, which includes products that have four unique oils for different needs; dry hair, coloured hair, damaged and fine hair. This one includes the Baobab Oil for dry hair and apart from smelling amazing, it is so fruity and delicious, it is great for dry hair when using appliances and really helps to moisturise the hair. I absolutely love this spray!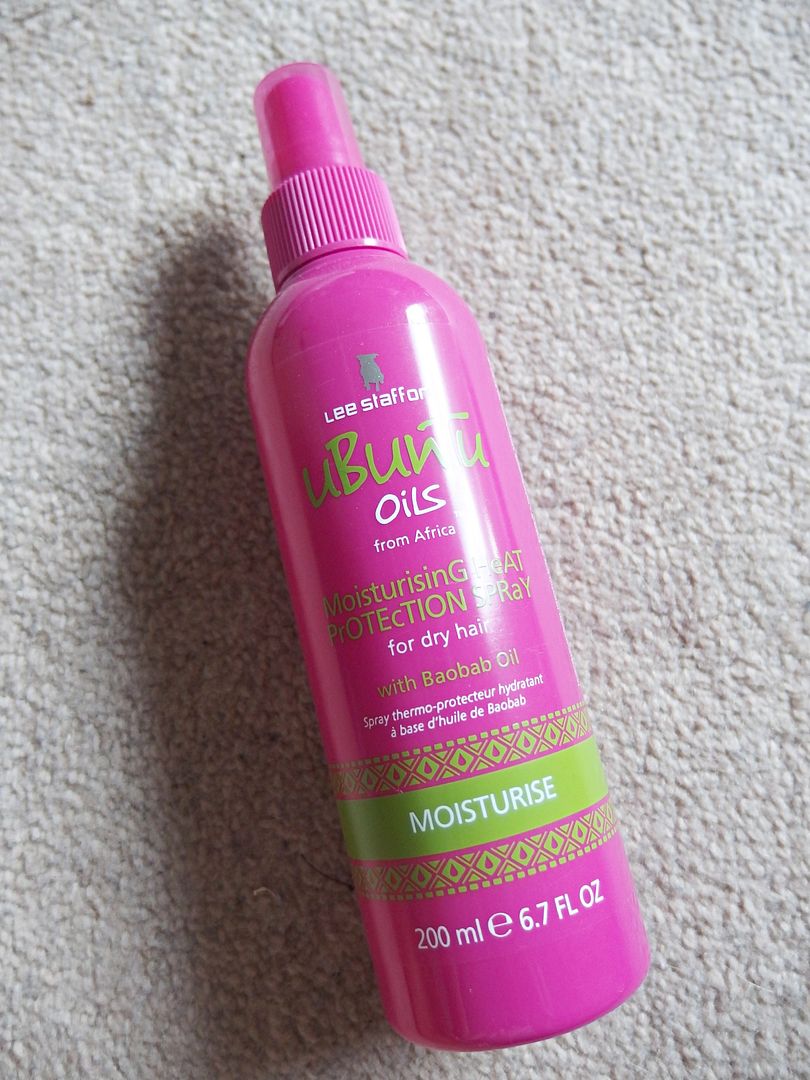 I found this tong really easy to use. I am a bit of a novice when it comes to a tong, I guess that's why I love the nourish wave wand as it's like the easiest way I have ever found to wave my hair. But I gave the tong a go and it really is simple. You just clip your hair at the bottom and wrap it around the barrel and roll it inwards towards your head. Hold for ten elephants and slowly release it! It gives not as tight an effect as the wave wand I found, it's more of a looser curl, which is lovely for that Cheryl Cole type hair!
The Lee Stafford Jumbo Tong & Nourish is £29.99 exclusively at Argos and the Lee Stafford Ubuntu Moisturising Heat Protection Spray is £10.99 available exclusively at Boots.