When I arrived in New York we had an evening ahead of us which was spent mostly settling into our hotel, The Hudson based just off Central Park and enjoying some burgers and fried Oreos at Rare Bar & Grill before heading for an early night ready for the next day ahead.
The last time I was in New York, which was 9 years ago can you believe that? I never went to the Statue of Liberty so this time it was on the top of my to do list and on the next day we set off to see Lady Liberty. We took a yellow cab from the hotel down to Battery Park where you pick up the cruise boat that takes you to Liberty Island. At the port there is airport style security which I wasn't totally expecting so we nearly missed our boat time of 12pm, but all was fine and we boarded the boat. As soon as it sets sail, you can see New York fading into the distance behind you across the Hudson river, its such an amazing view and one you just have to see. The weather was looking pretty grey as we crossed the river to the island but the American flag was flying clear as anything as we reached Liberty Island.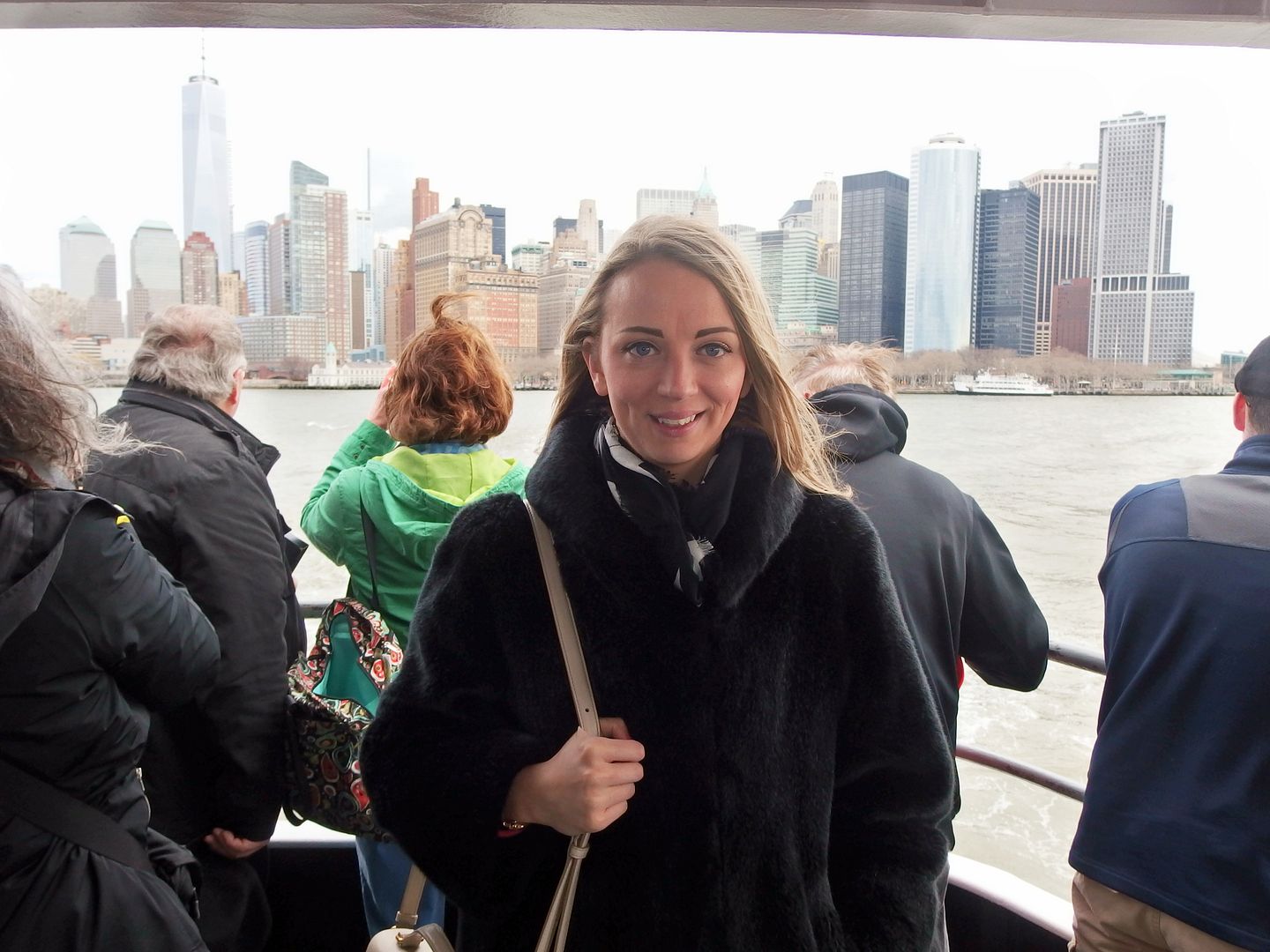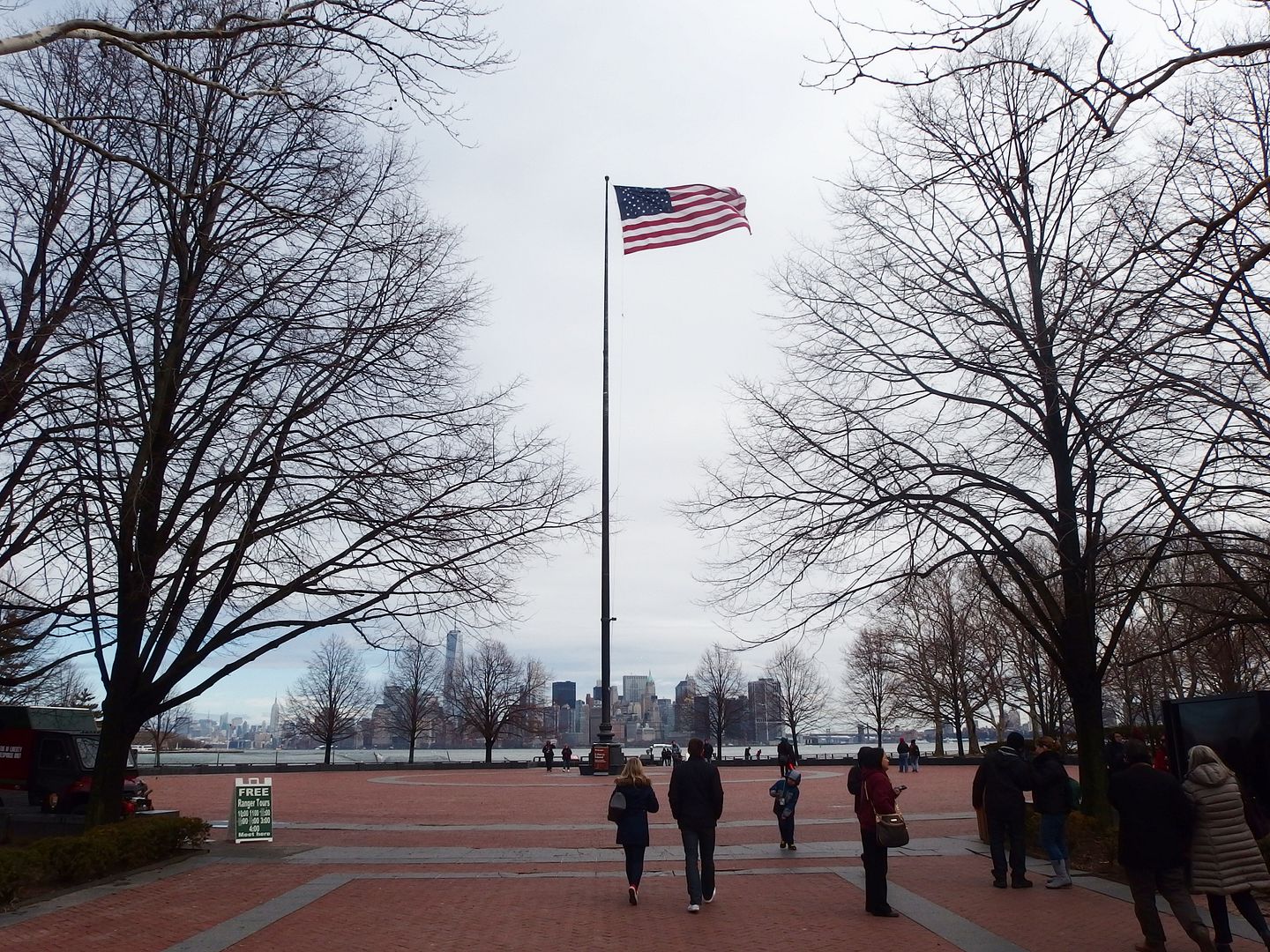 We queued inside to go up to the pedestal, I had purchased tickets online before our trip so luckily we didn't have to sort that out. I got tickets just to the pedestal area, you can also go right up to the crown but you have to buy months in advance plus I didn't fancy walking up all the stairs and I'm also not too fond of heights! We didn't have to wait too long before we were into the museum which explains the history of the Statue of Liberty and also has some models of the face and feet to show the size, I couldn't quite believe how giant she is!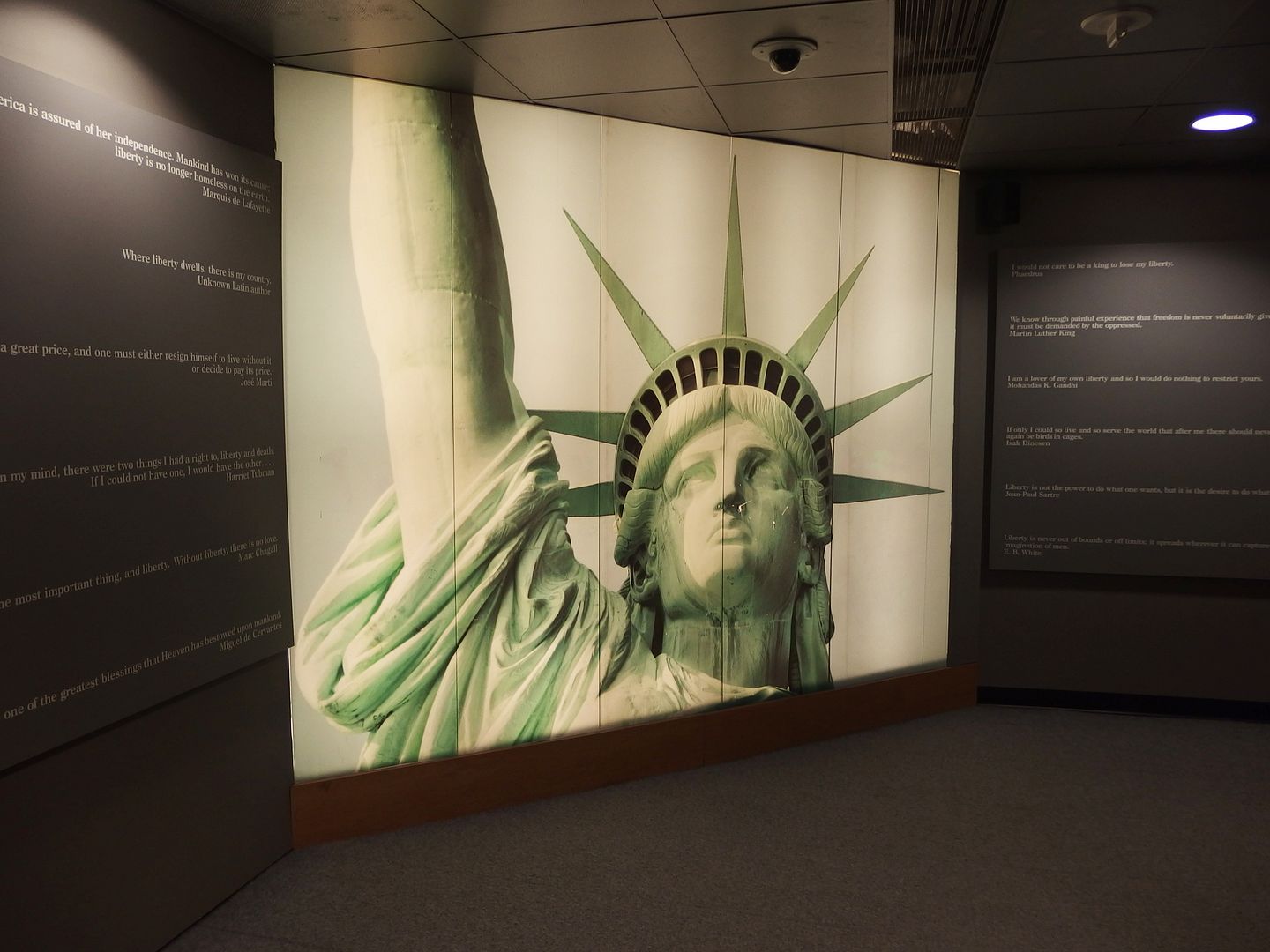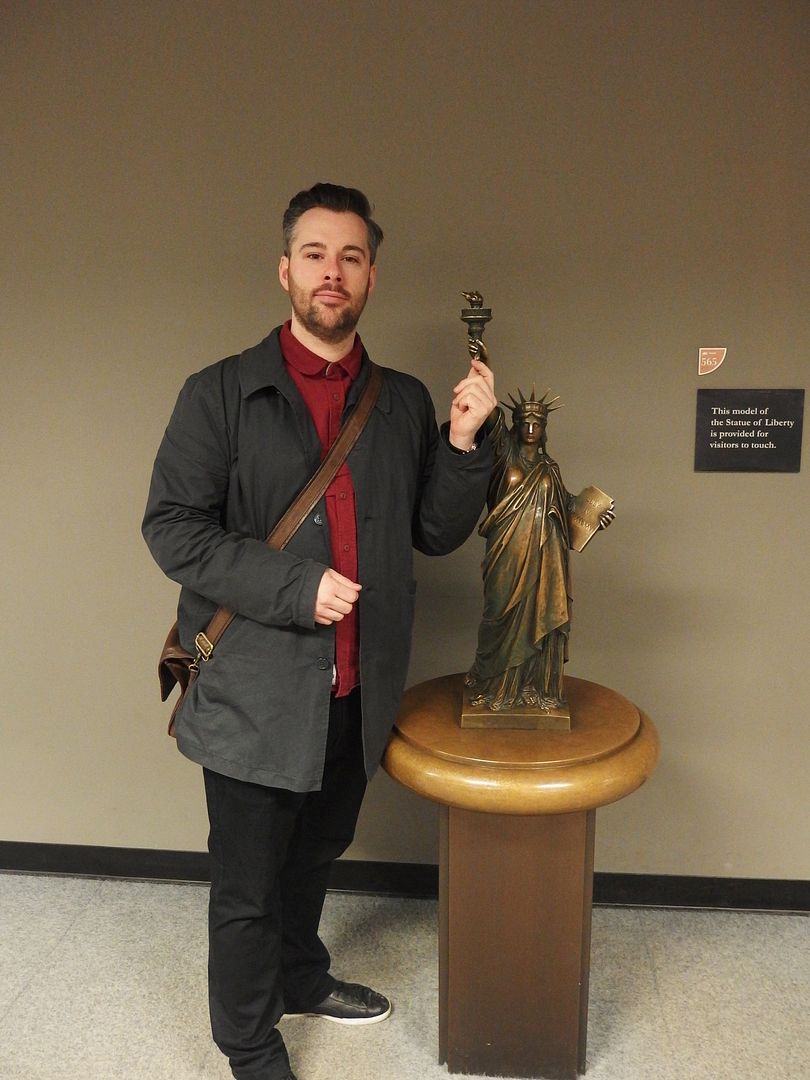 After the museum we made our way onto the pedestal and the sun was shining at us. The sky was blue as can be and the view was quite spectacular, you could see all across New York and Jersey it was fantastic.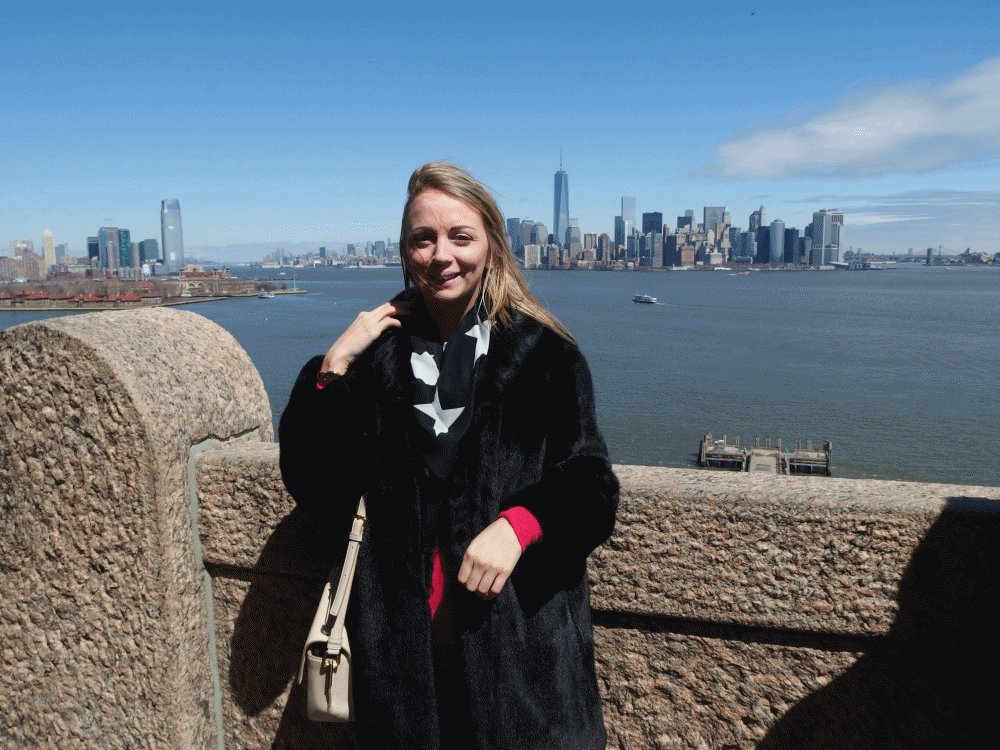 After much photographing on the pedestal we made our way down to the ground and awed at Lady Liberty from below and also made a trip to the gift shop, I was oh so tempted by Lady Liberty Barbie!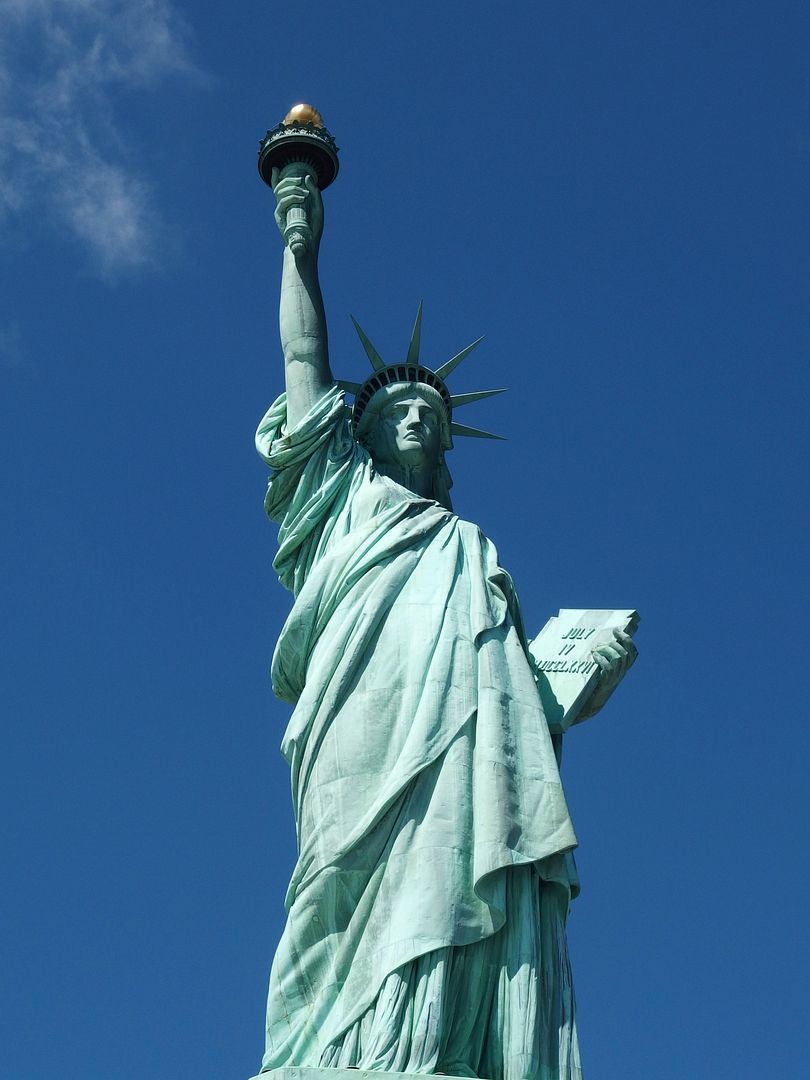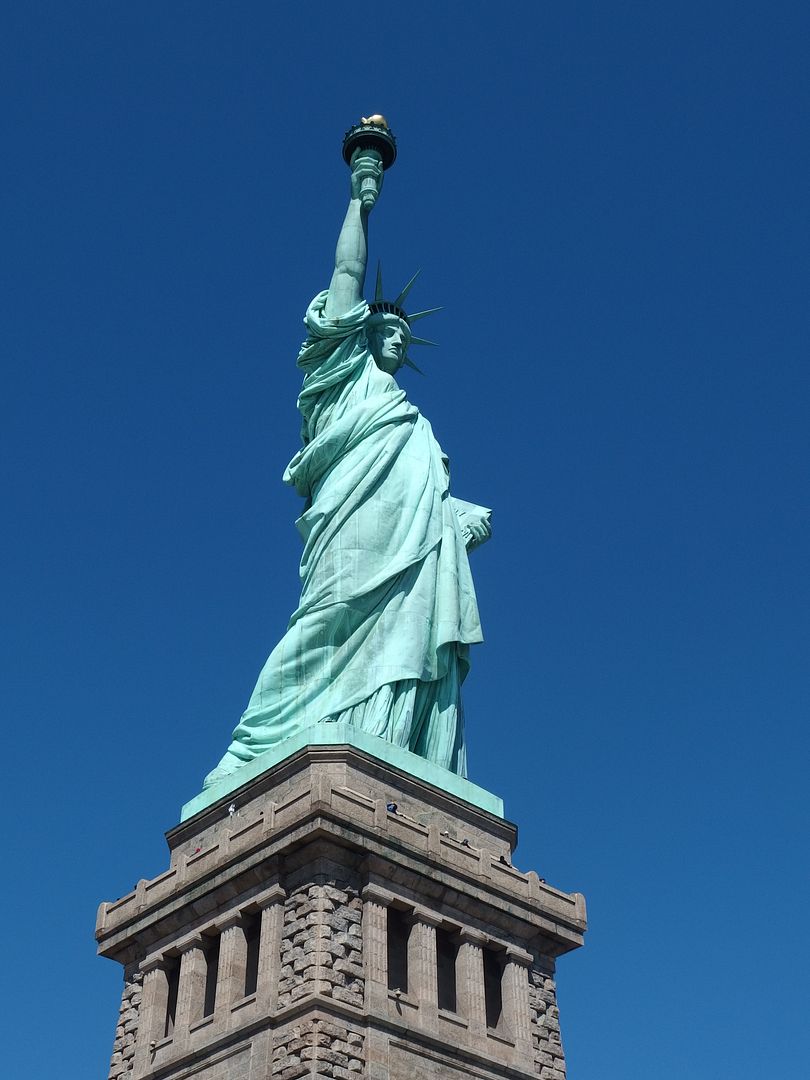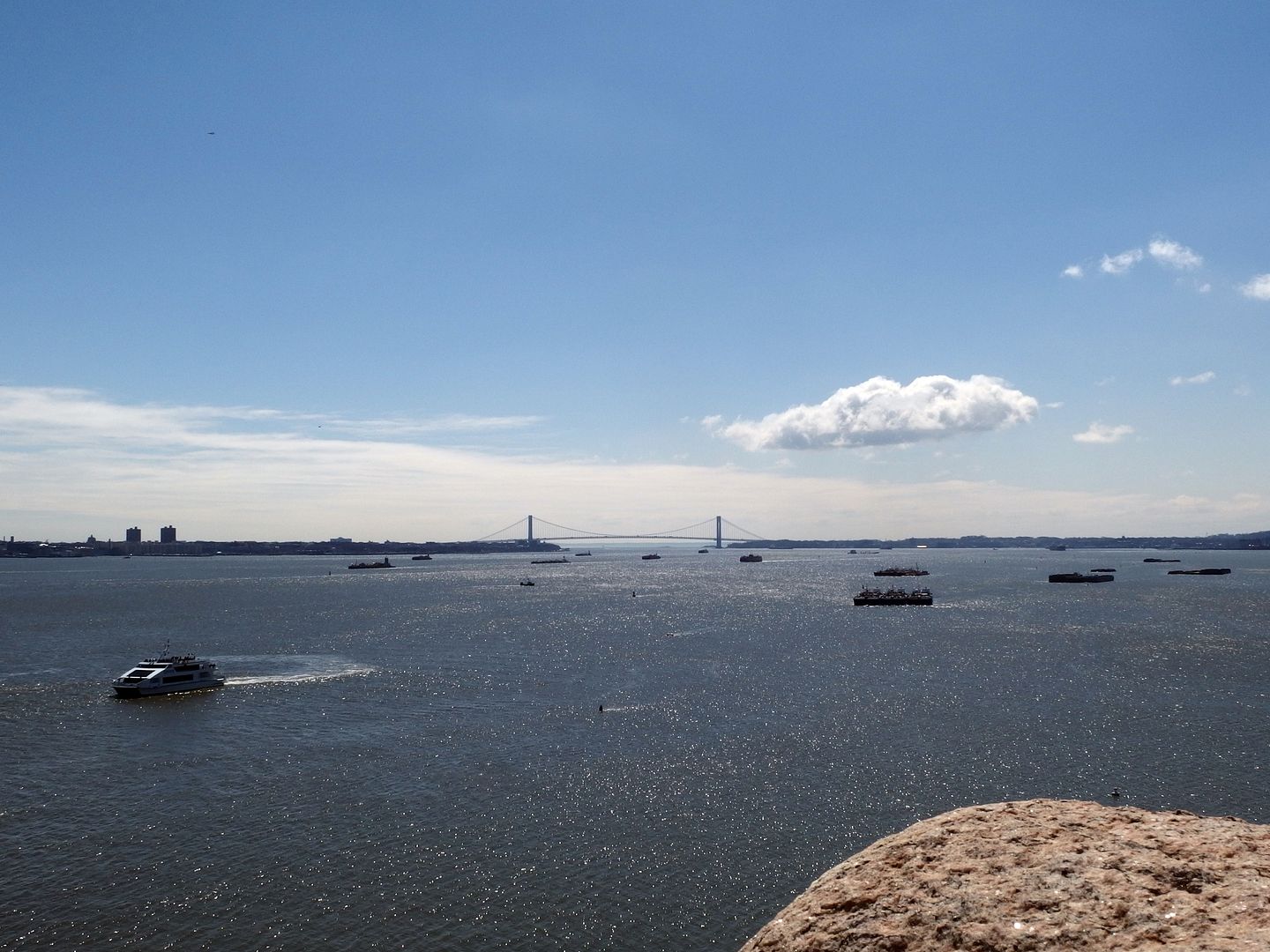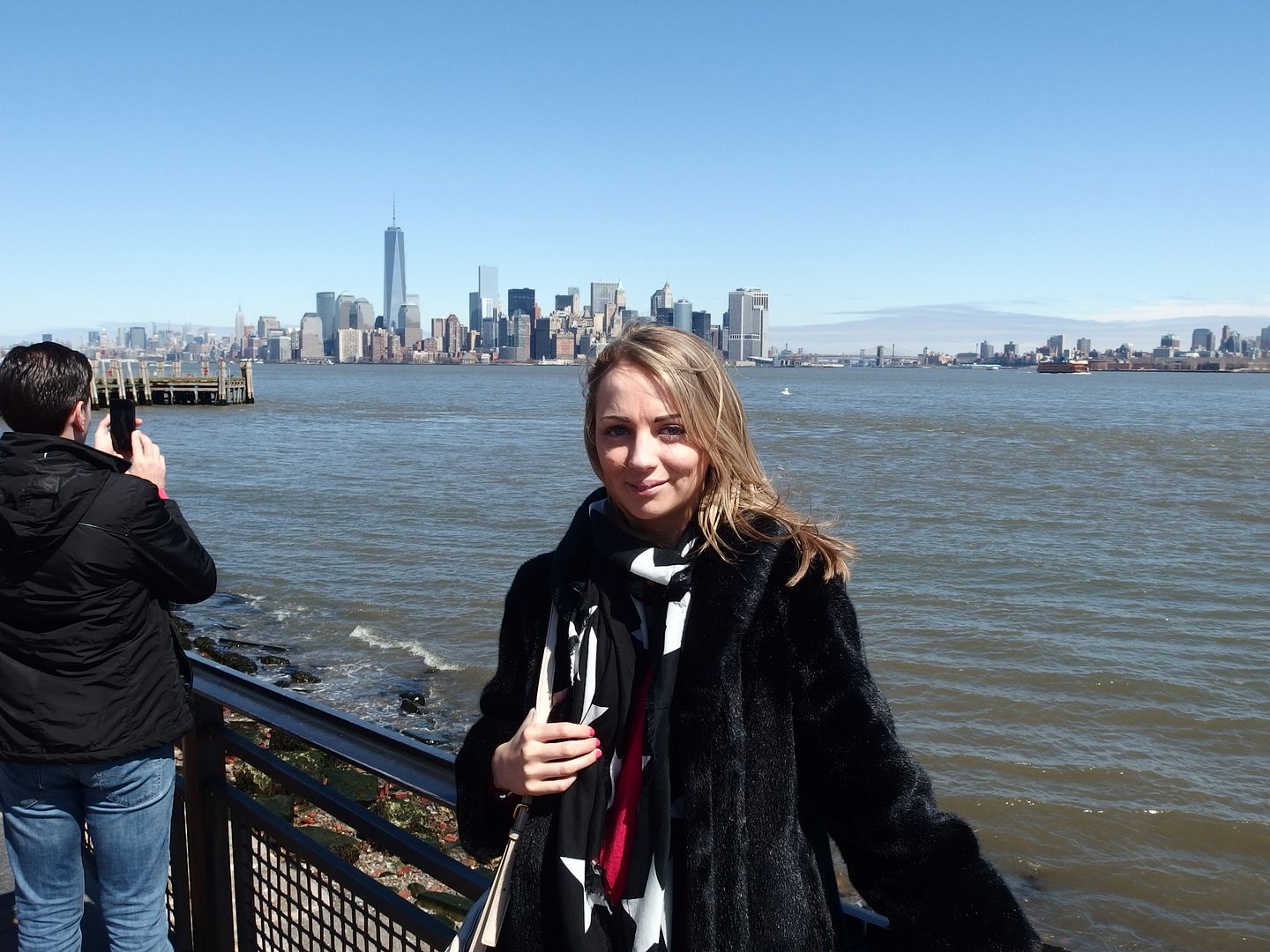 Included in your ticket if you choose is a trip to Ellis Island, you jump back on the cruise and head straight there. The island is known for its immigration history which is fascinating and also enables you to trace back your American ancestors using the Ellis Island digital system which stores all the names of the immigrants who came across on ships to America.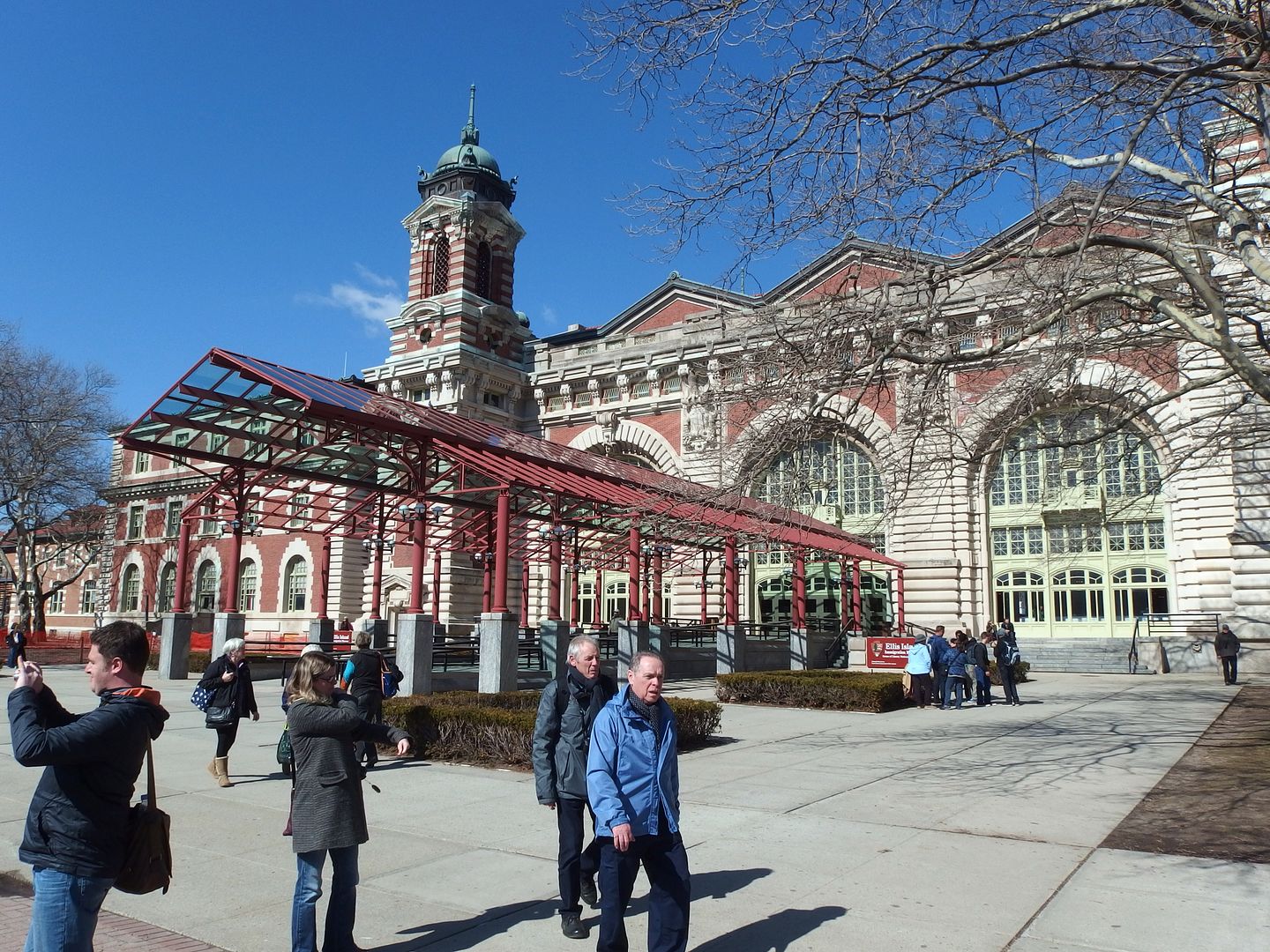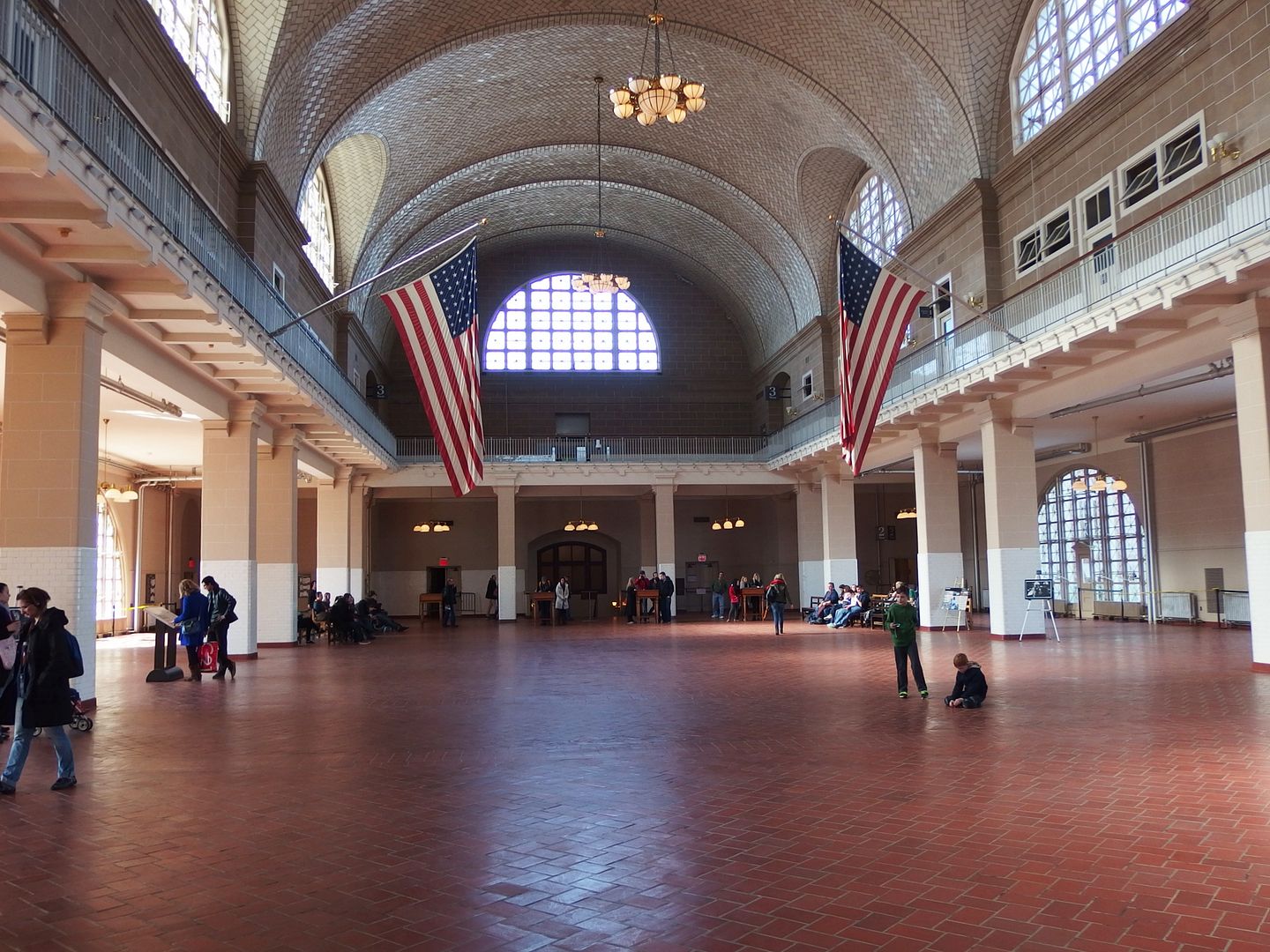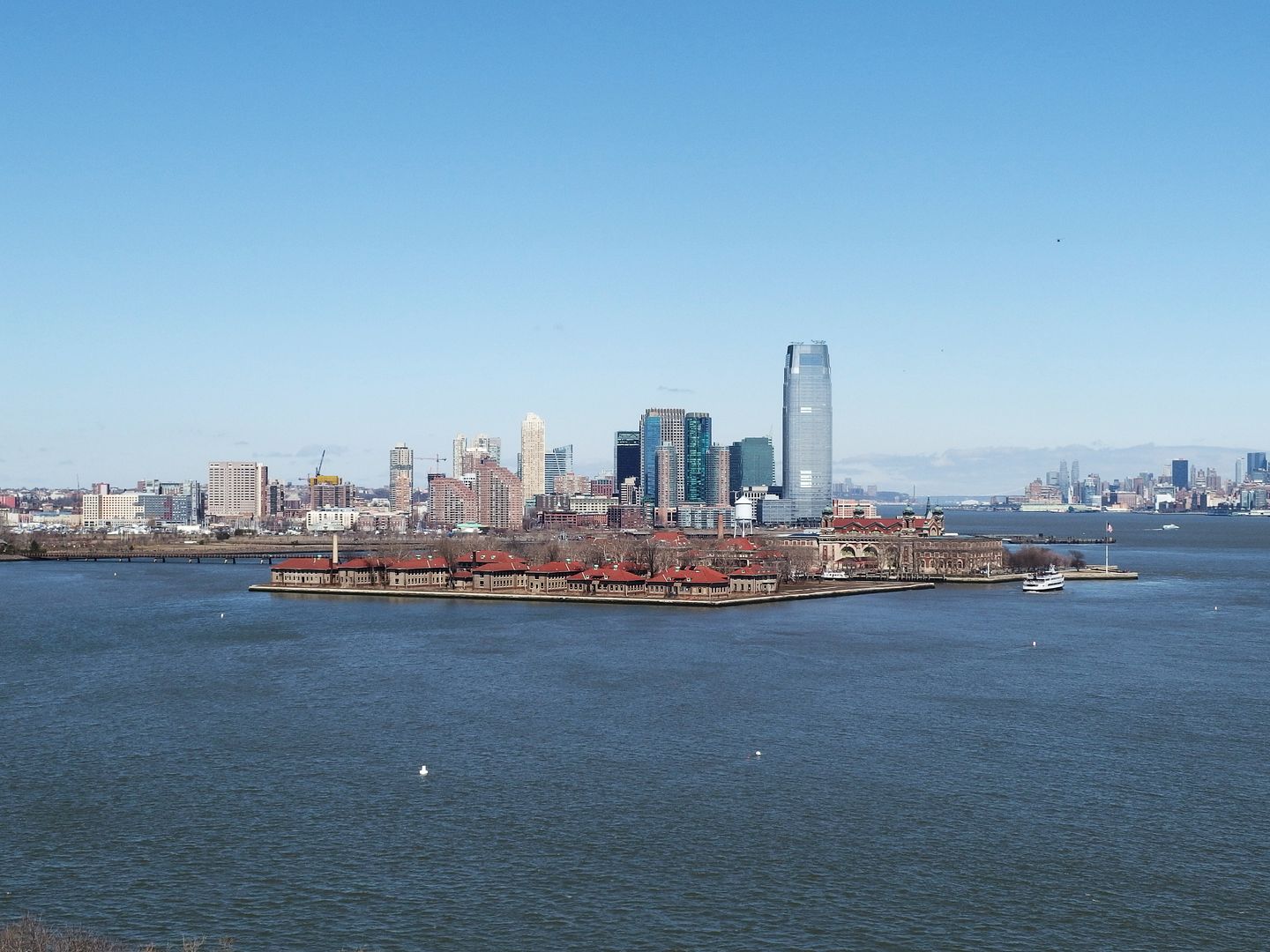 Finally we got back on the cruise to New York City leaving Ellis Island behind. We wandered through the Financial District, another part of the city I have never seen, passing by the One World Trade Center which is being built at Ground Zero, it is so tall indeed and is currently just months from completion.
After a rest back at the hotel, we headed out for pizza to Angelo's Pizza on West 57th Street which is in walking distance of the hotel and it is the best pizza I have ever had! Now that is a big statement, so feel free to prove me wrong, but do go try it if you can, its heaven! We ordered the Margherita to share and for dessert I had lime and raspberry sorbet and Danny had some vanilla and hazelnut ice-cream. If it's good enough for Madonna it's good enough for me!