I have been dying to see the Jean Paul Gaultier exhibition which is currently on at the Barbican centre and so last weekend I finally popped down, wearing my very own Gaultier-esque striped dress!  The exhibition is entitled The Fashion World of Jean Paul Gaultier: From the Sidewalk to the Catwalk and showcases Gaultier's amazing creations, which can only be described really as costumes as they are so elaborate and amazing. The amount of work which has gone into each and the creativity behind them is quite spectacular.
As soon as you walk into the exhibition you are greeted with mannequins wearing some of these amazing pieces. Now if you follow me on Instagram you may have seen these aren't just any normal mannequins, no this is the Gaultier exhibition and so they have talking heads. Yep, digitalised talking models, who smile at you and wolf whistle!
Lined on the walls are artwork where Jean-Paul Gaultier has collaborated with artists and photographers such as David LaChapelle, Cindy Sherman and Andy Warhol. Throughout the exhibition you can tell it has been so well thought out and there is so much to see. There are couture gowns, costumes worn by celebrities such as Kylie Minogue on her tour and of course the iconic Madonna conical bra and corset. It takes you on a tour of this era and how this iconic design was developed, even going back to the early days with his teddy Nana, he made cone-shaped breasts for the bear from newspaper and a skirt when he was little, so this part is dedicated to that and the cone design.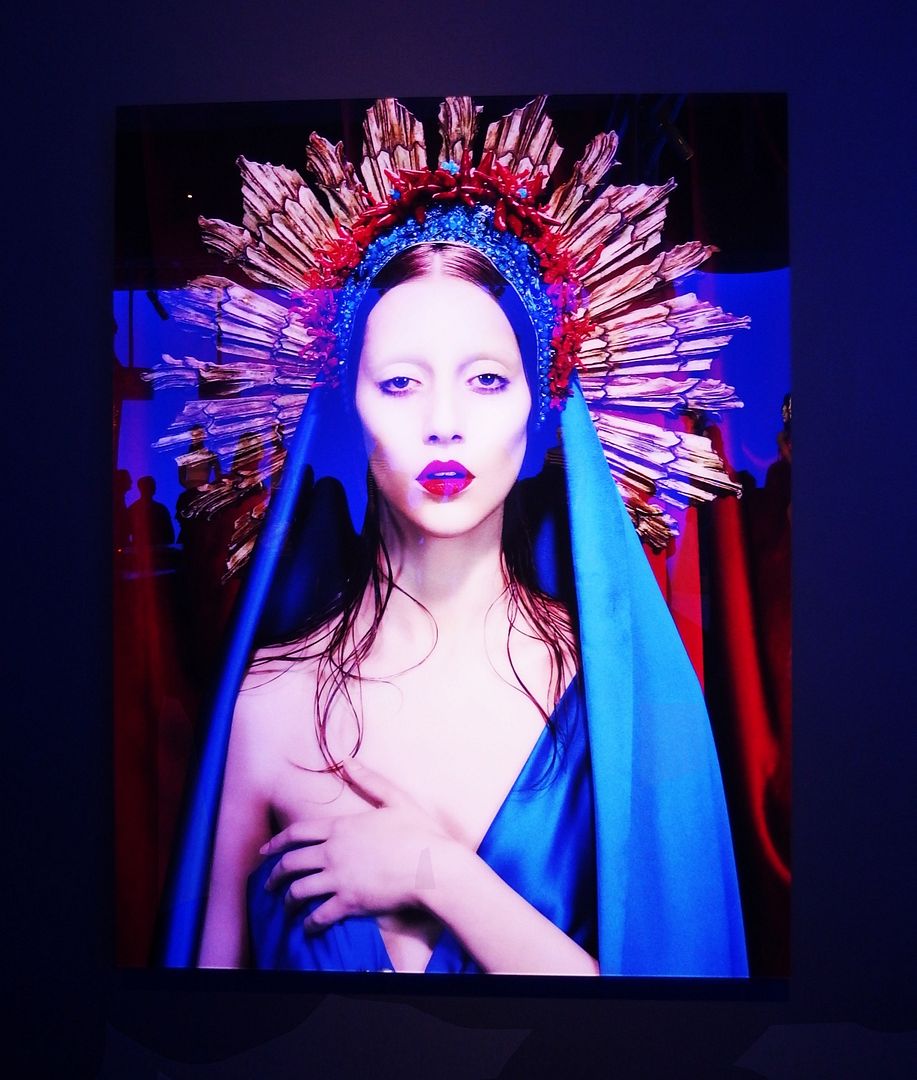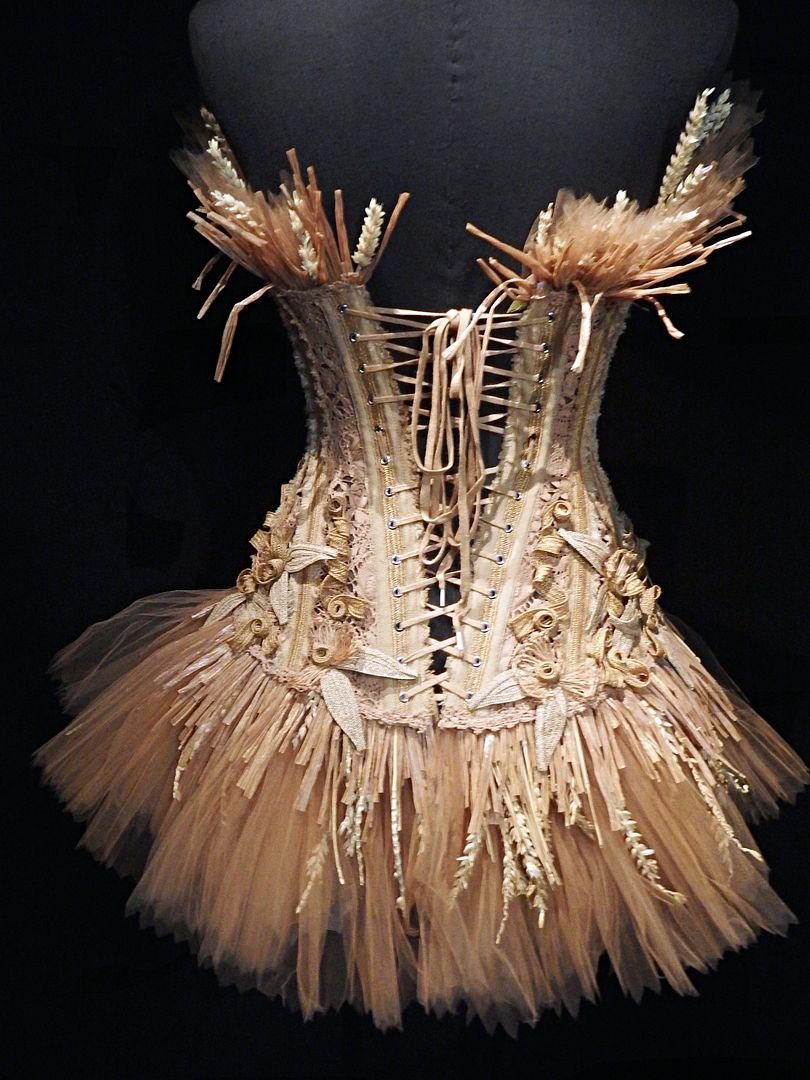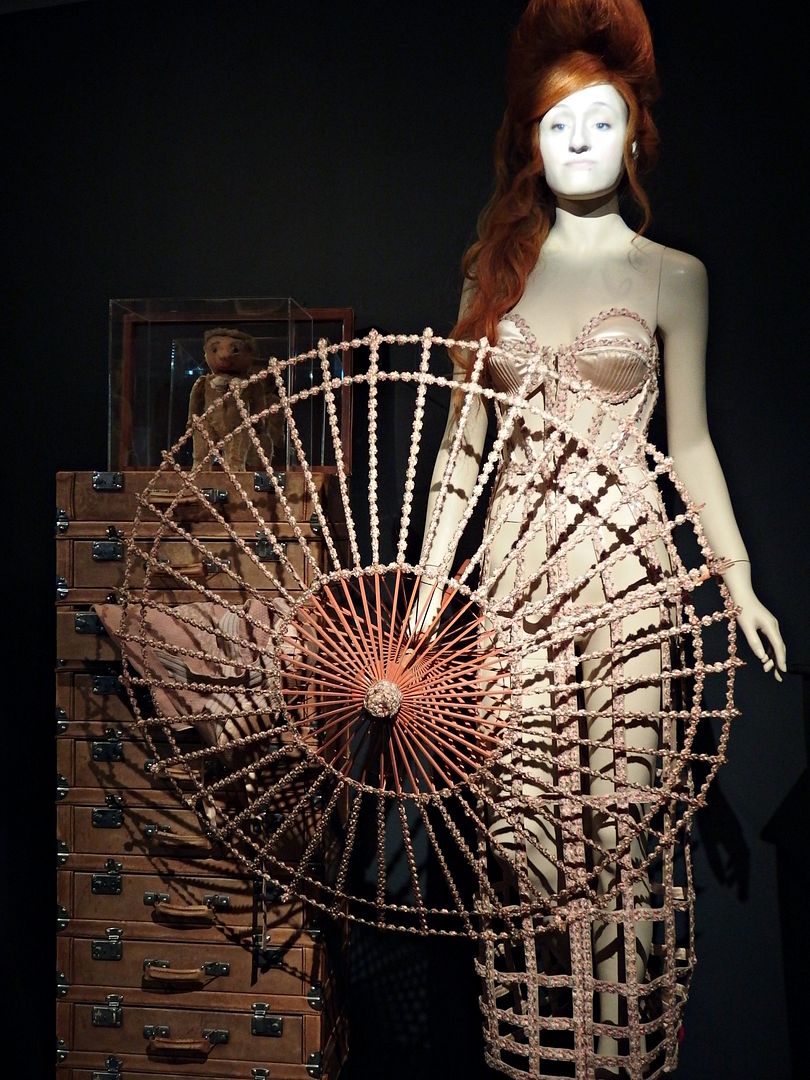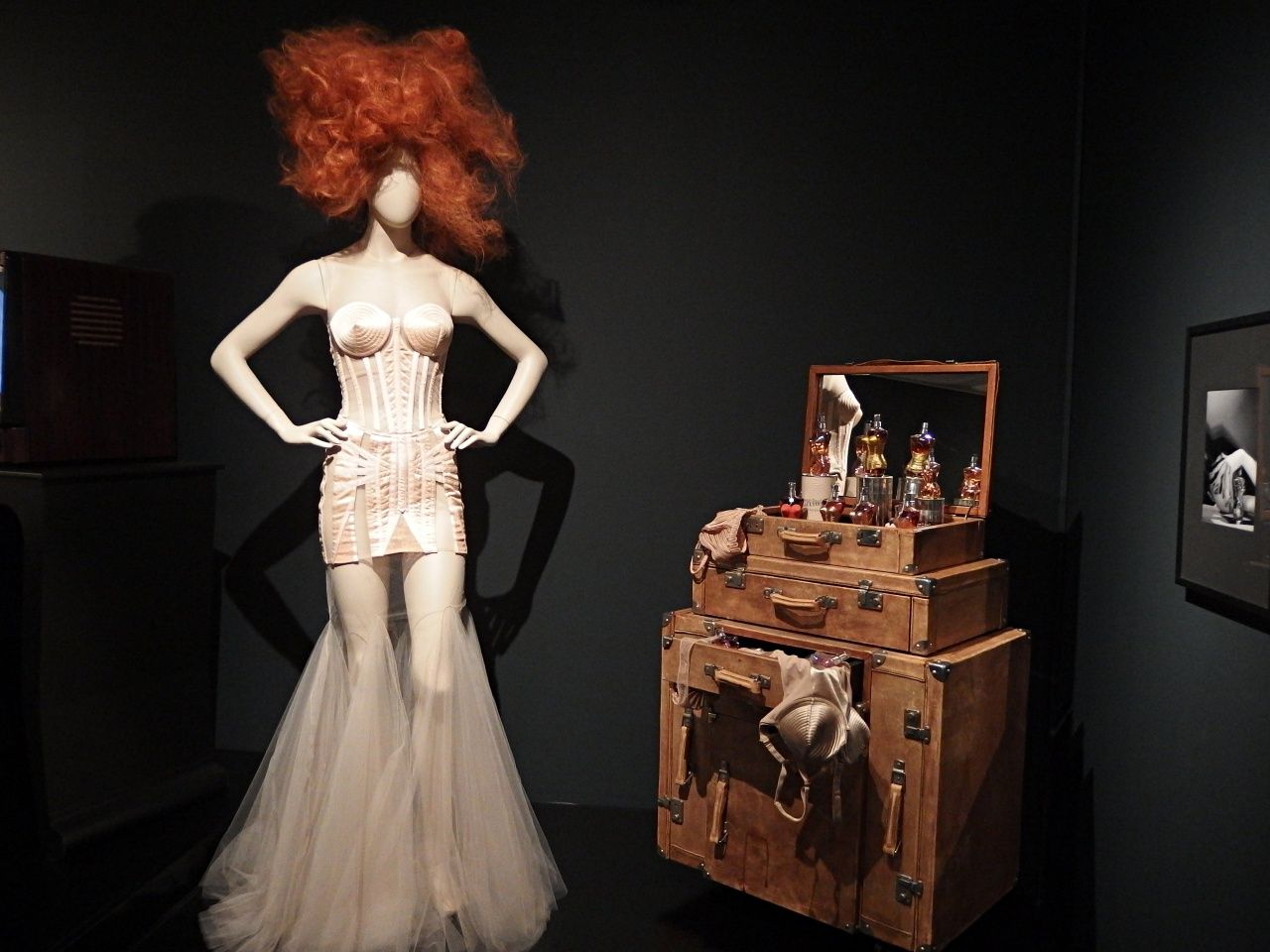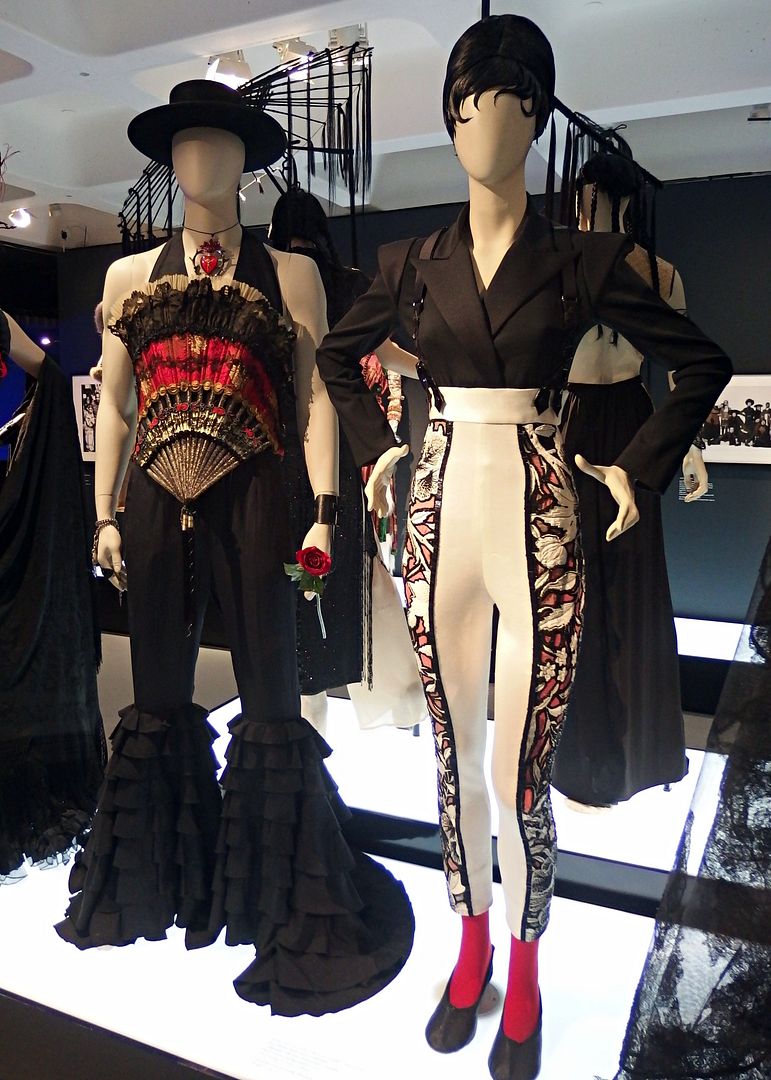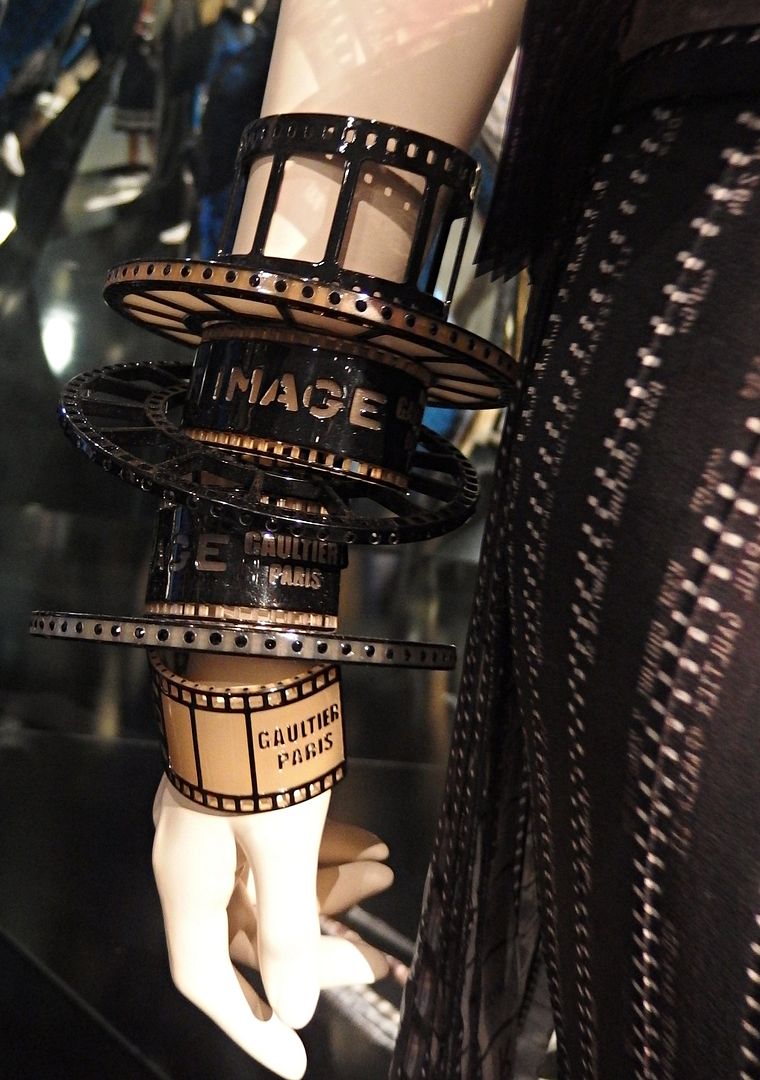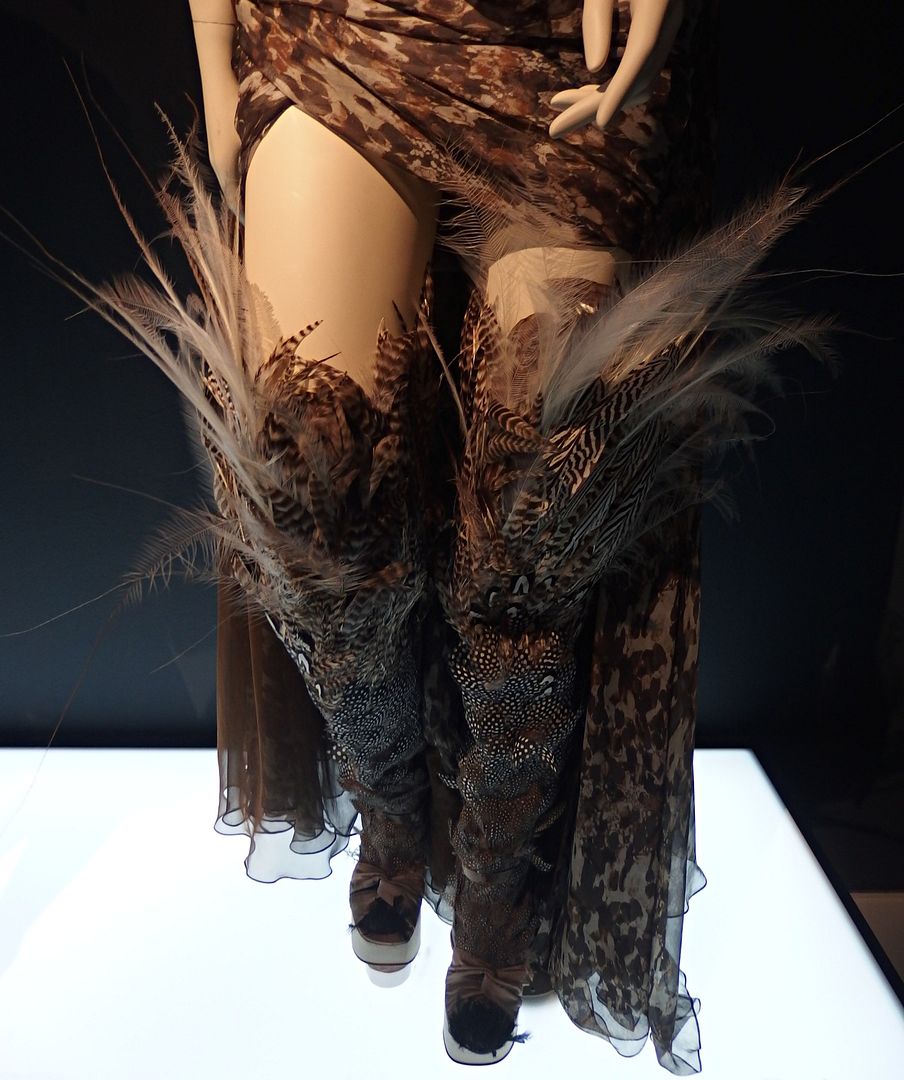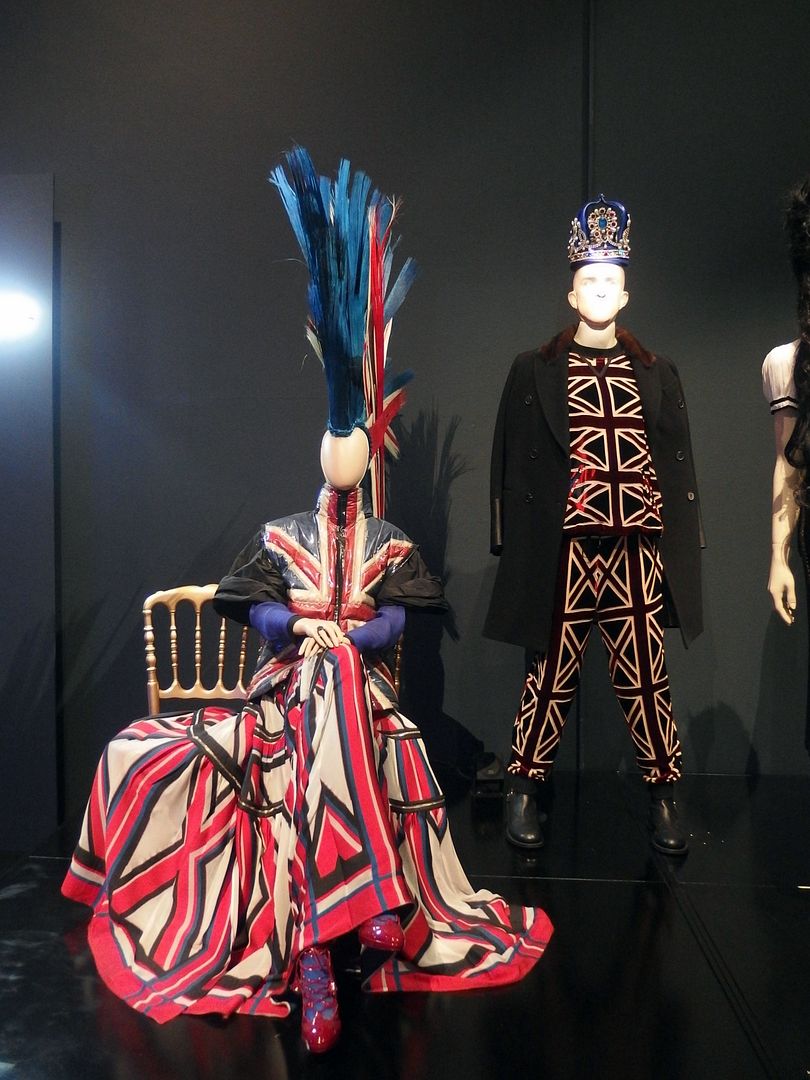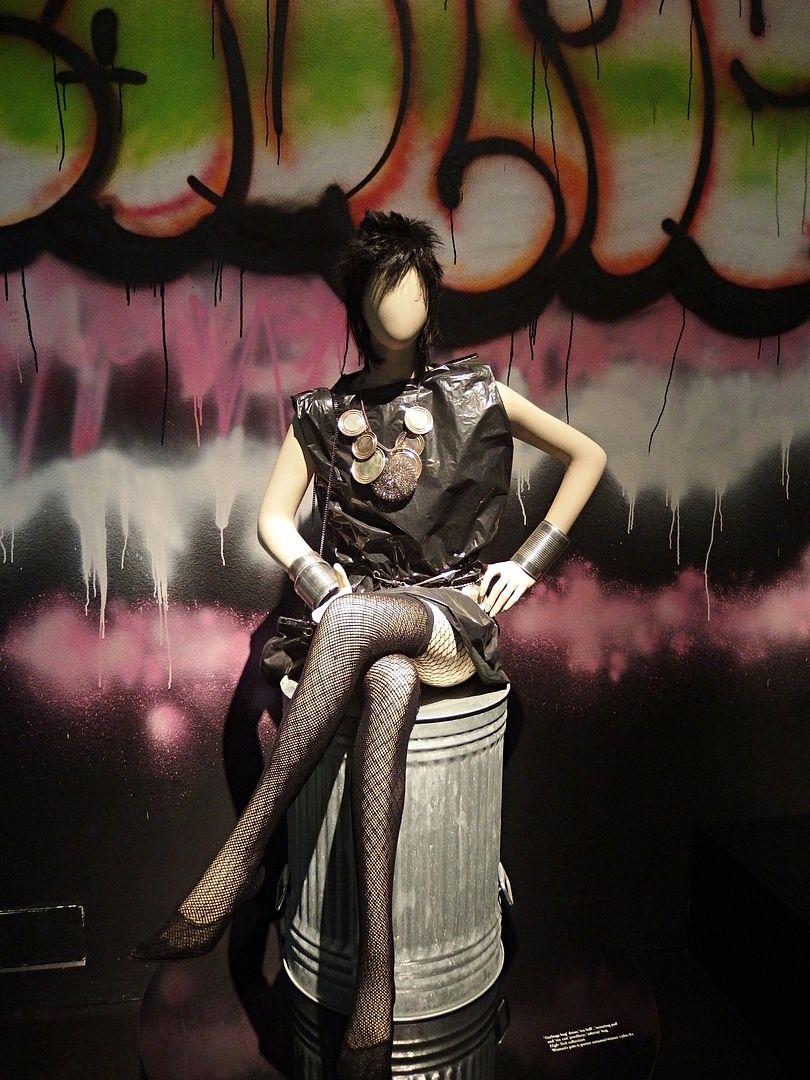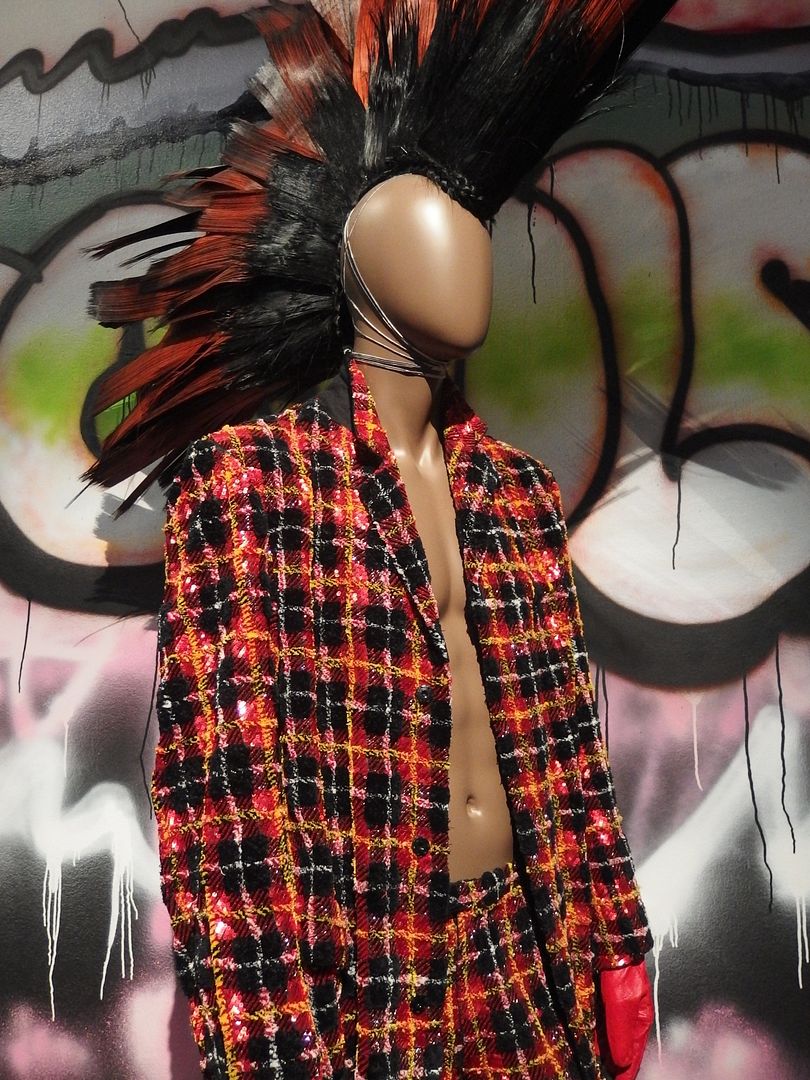 Some of my favourite creations were the very punk scene and the elaborate wedding gowns he had created. It was amazing to see them up close, just look at that feather headdress!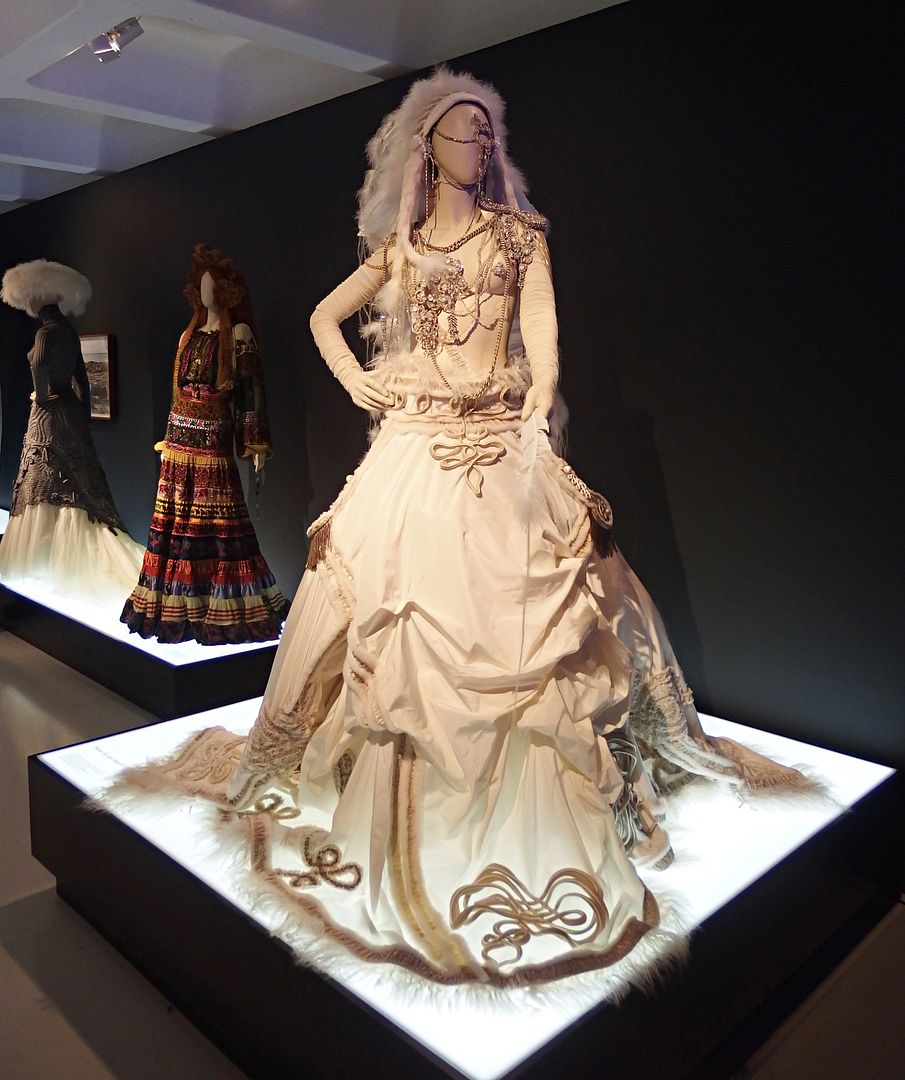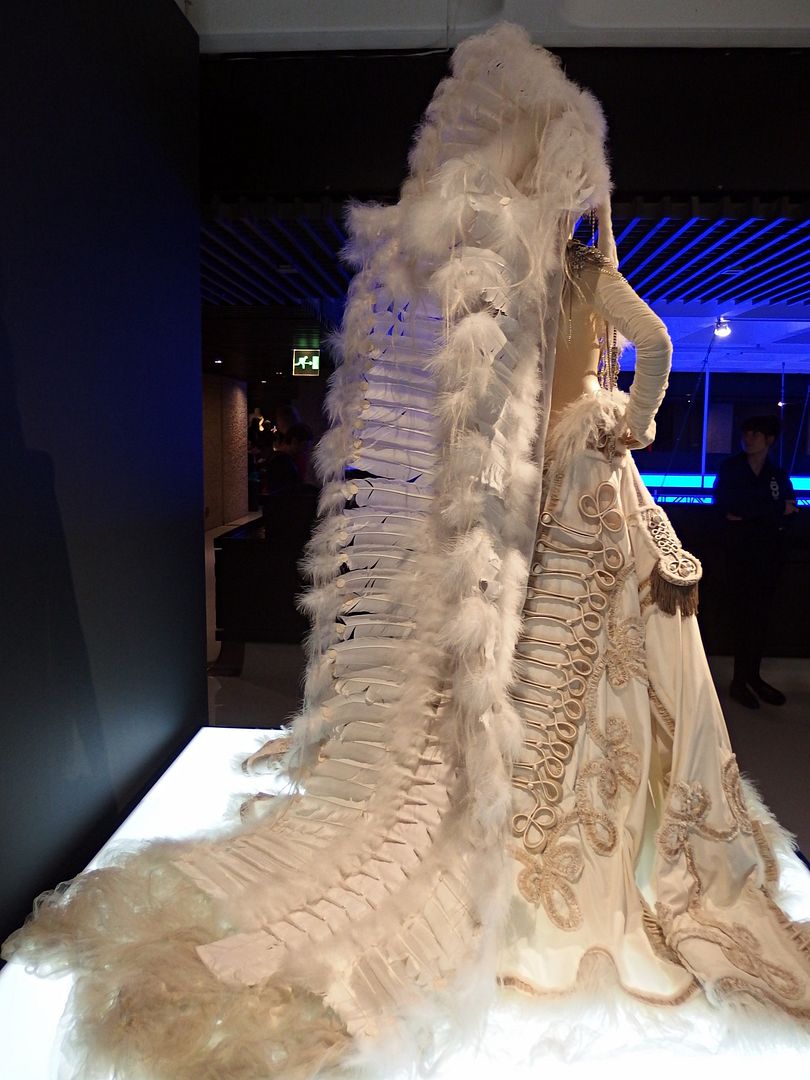 This exhibition has definitely been one of my favourite fashion ones of late, it's packed with so much and just so well put together, plus I was allowed to take pictures so I was a very happy bunny! It runs until August 25th at the Barbican centre and you can book tickets here.