On Wednesday Danny and I headed down to the Truman Brewery in East London for the last of this summer's H&M Divided x Noisey parties. The exclusive lock-ins have seen numerous DJ sets across the summer and we were treated to a set from Rough Trade DJ's themselves. Over cocktails and beers, we enjoyed plenty of tunes, from newer releases to old classics like Fat Joe's 'What's Luv', check out my Snapchat for that one. I seem to always be mentioning Snapchat here, for a platform I first signed up to and hated, I am now loving just taking quick snaps of everything. With Instagram everything I guess has to always be perfect, but Snapchat just isn't like that. You can add me by my username – theldndiaries.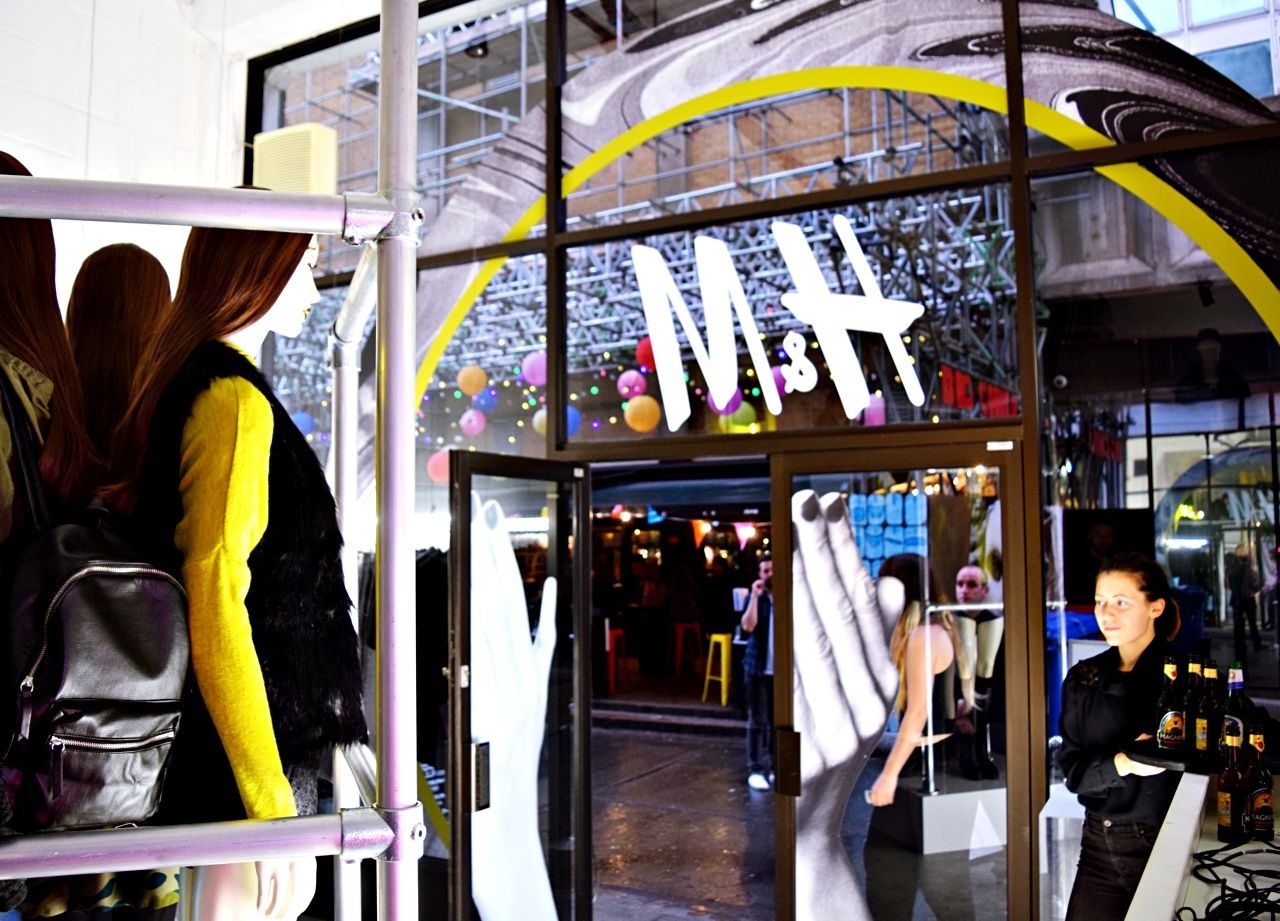 The party of course was taking place at H&M's Divided pop-up store. Divided has always been the more trendy side of H&M I think and has been a favourite of mine. For AW15 there is fluffy gilets, leather cropped tees and plenty basic pieces I had my eye on and I definitely need the 'who run the world' necklace. I also treated my hand to a hand selfie courtesy of the photo hand booths, the what? Yeah hand photo booths, is this the new thing? Lucky I did my nails!
Time to get shopping.