Last night I headed down to Covent Garden to try out a new restaurant that has popped up from Bone Daddies entitled 'Flesh & Buns'. At first the name may sound a little off-putting, but let me tell you the food does not. We booked a table for 6.30 pm so it wasn't too busy when we got there which was great. The food is a taste from Tokyo, yes you guessed it Japanese and there is plenty to choose from.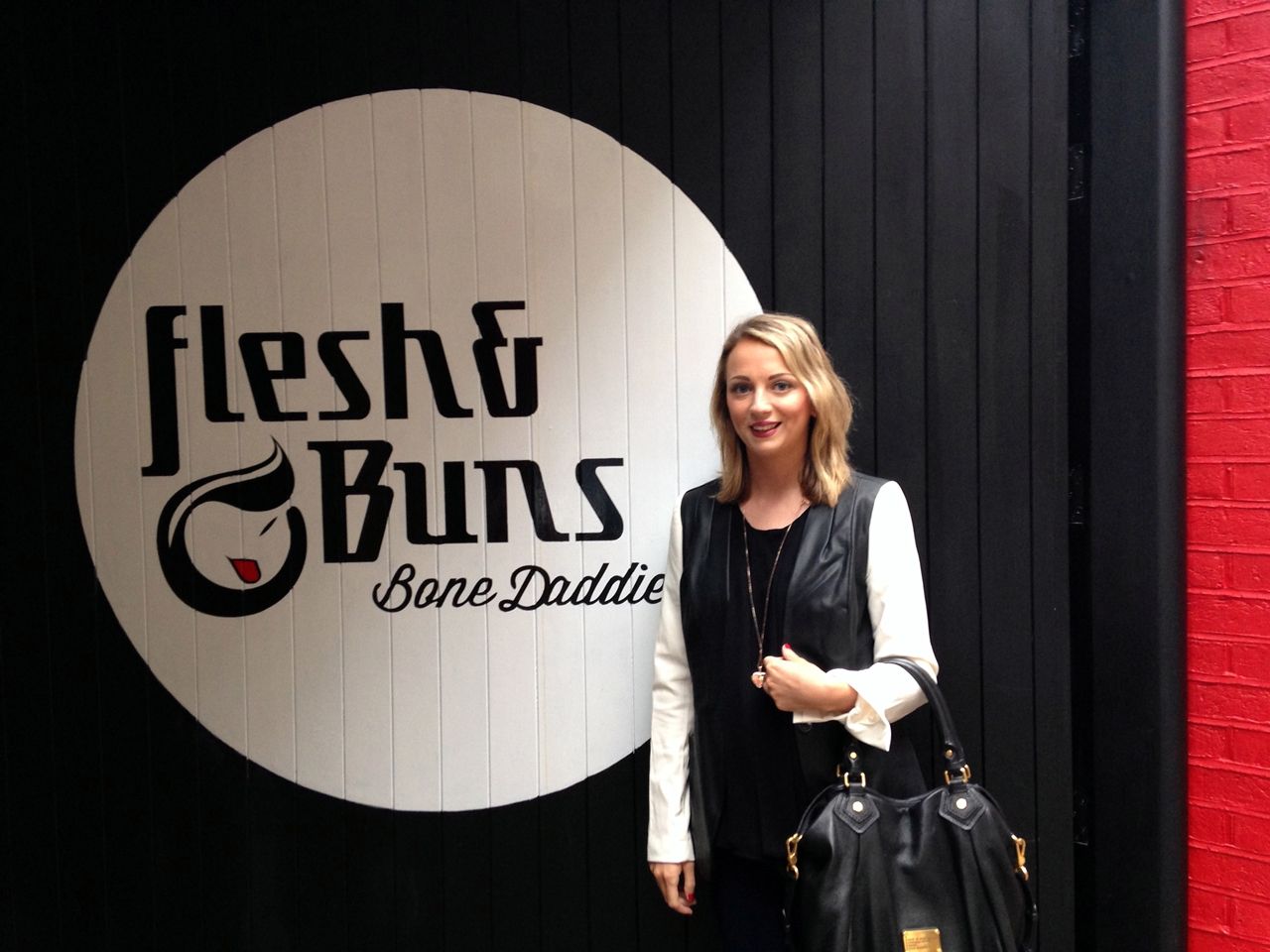 We took our seats at the long table bar in the middle, think Wagamamas style but with high-rise seats. Around us was other tables and booths for bigger parties. At one end of the basement restaurant you'll find the kitchen and then at the opposite, the bar lined with Sake bottles.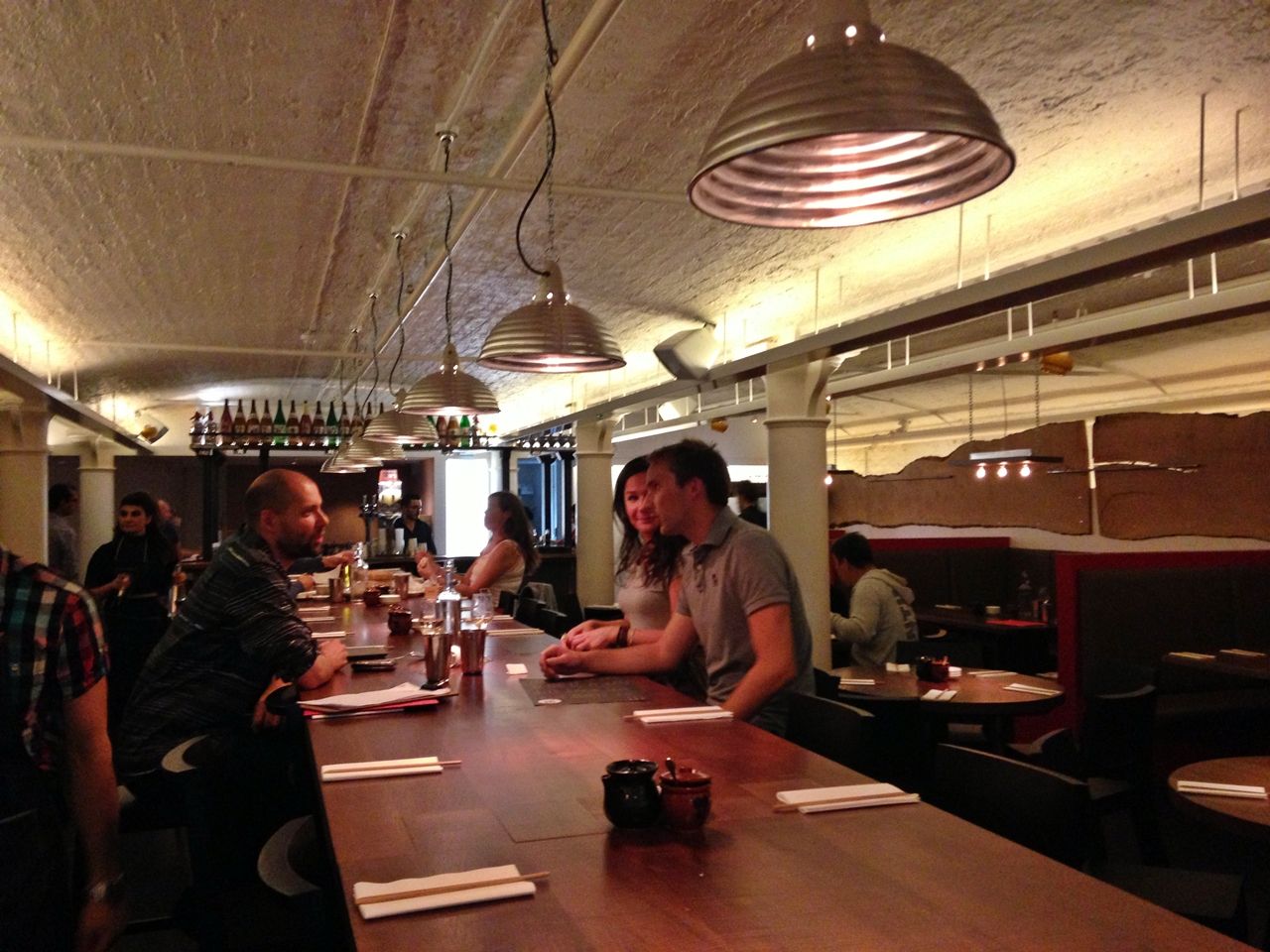 We started off with some cocktails. A raspberry and pineapple cobbler which included rum, raspberries & pineapple, lime juice and soda, it was super refreshing and also a frozen yuzu margarita, which had tequila, yuzu, lime juice, agave syrup and orange liqueur. I have such a weakness for cocktails and the menu was really good I could have had every one.
For starters there's a mixture of hot & cold dishes including sushi, oysters, fried squid and prawns to name a few. We decided to have the fried squid and grilled corn. The squid was full of flavour with pepper and lime.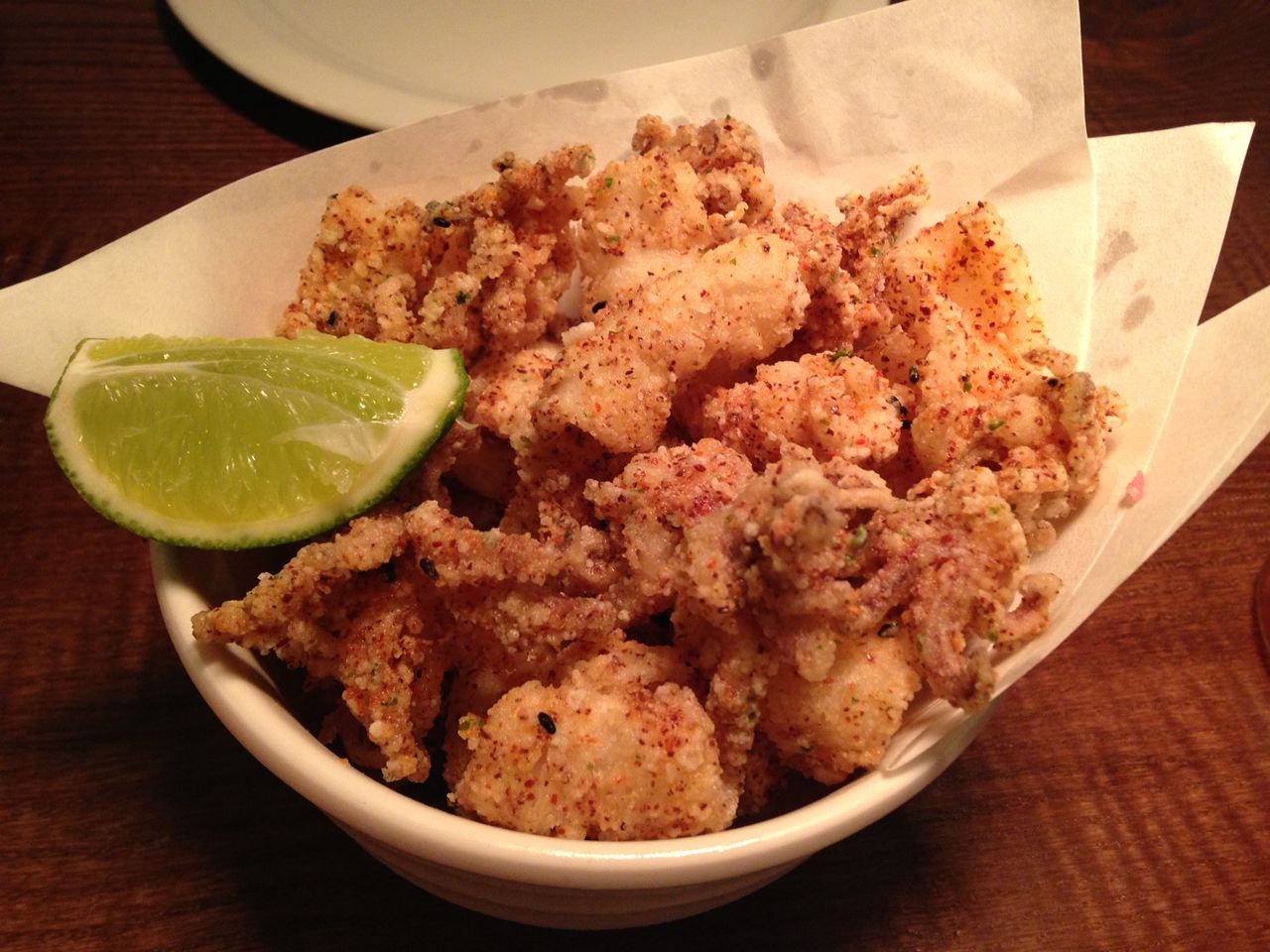 Flesh & Buns time had finally arrived. Now each dish comes with four buns which is enough for two people, but if your really hungry you will probably want to get two dishes. We ordered the pork belly and also the chicken. The pork belly was my favourite of the two, it tasted amazing! With the buns you also get a bowl of salad so you can put them together yourself, great for fussy eaters like myself.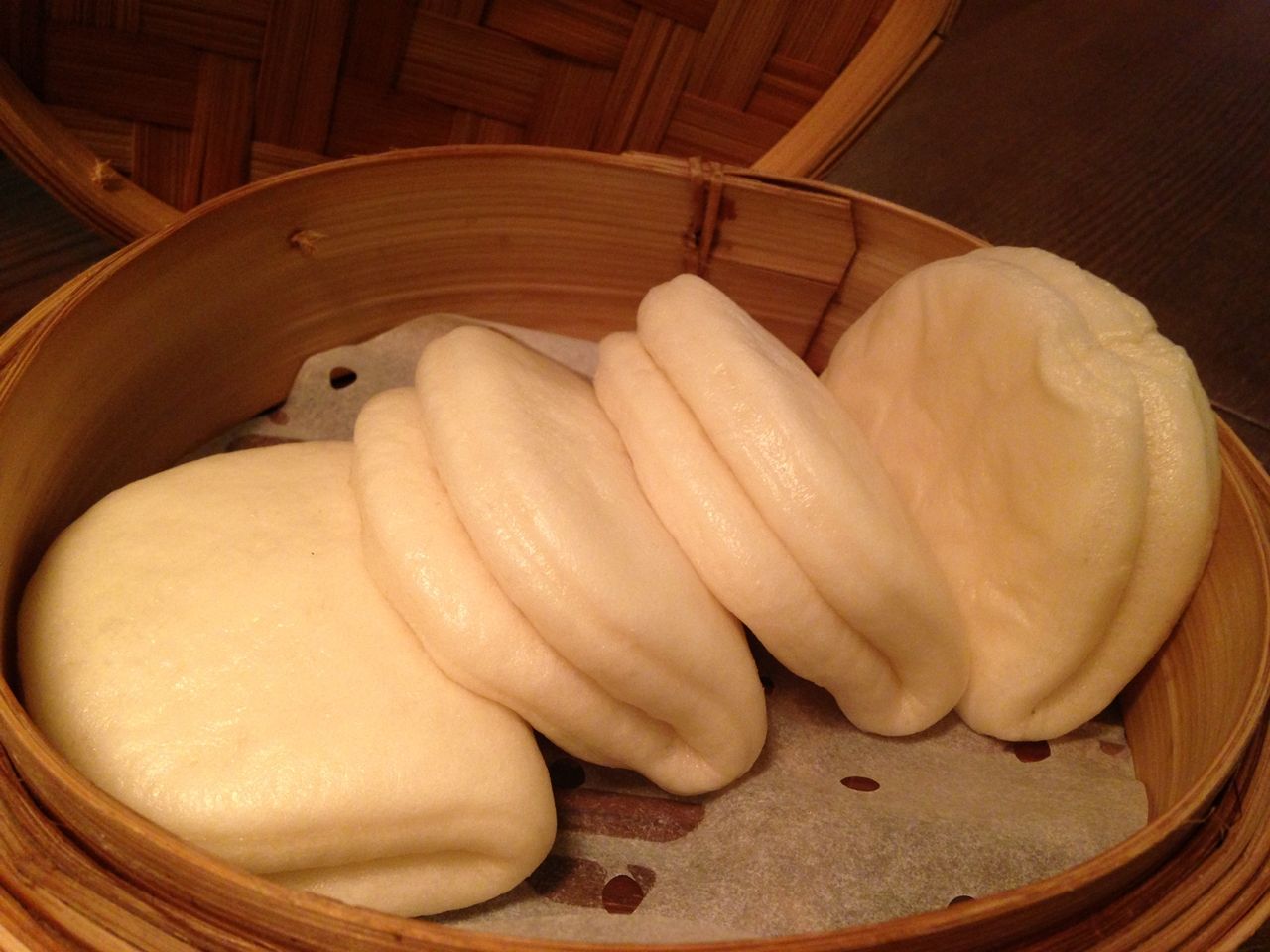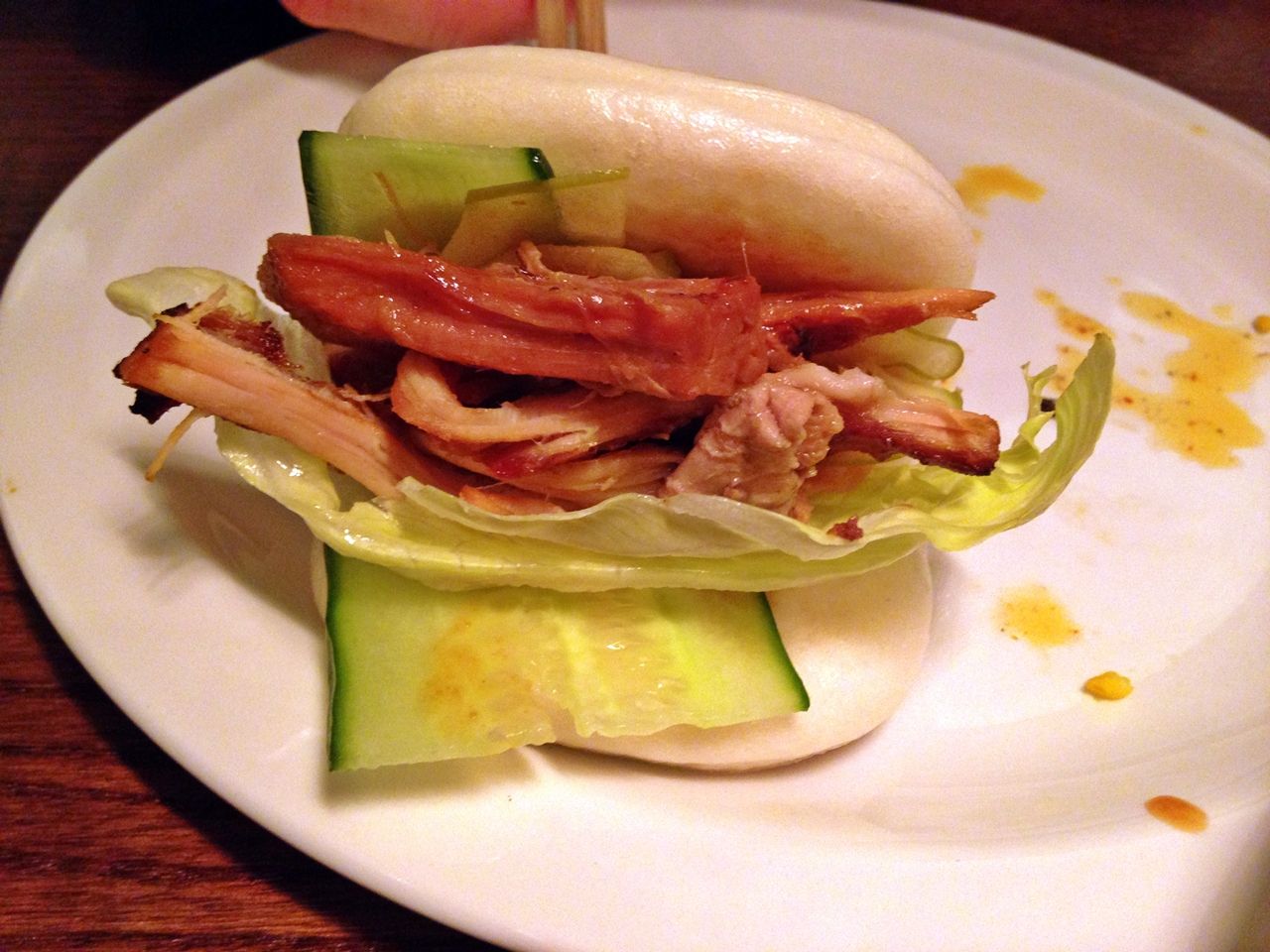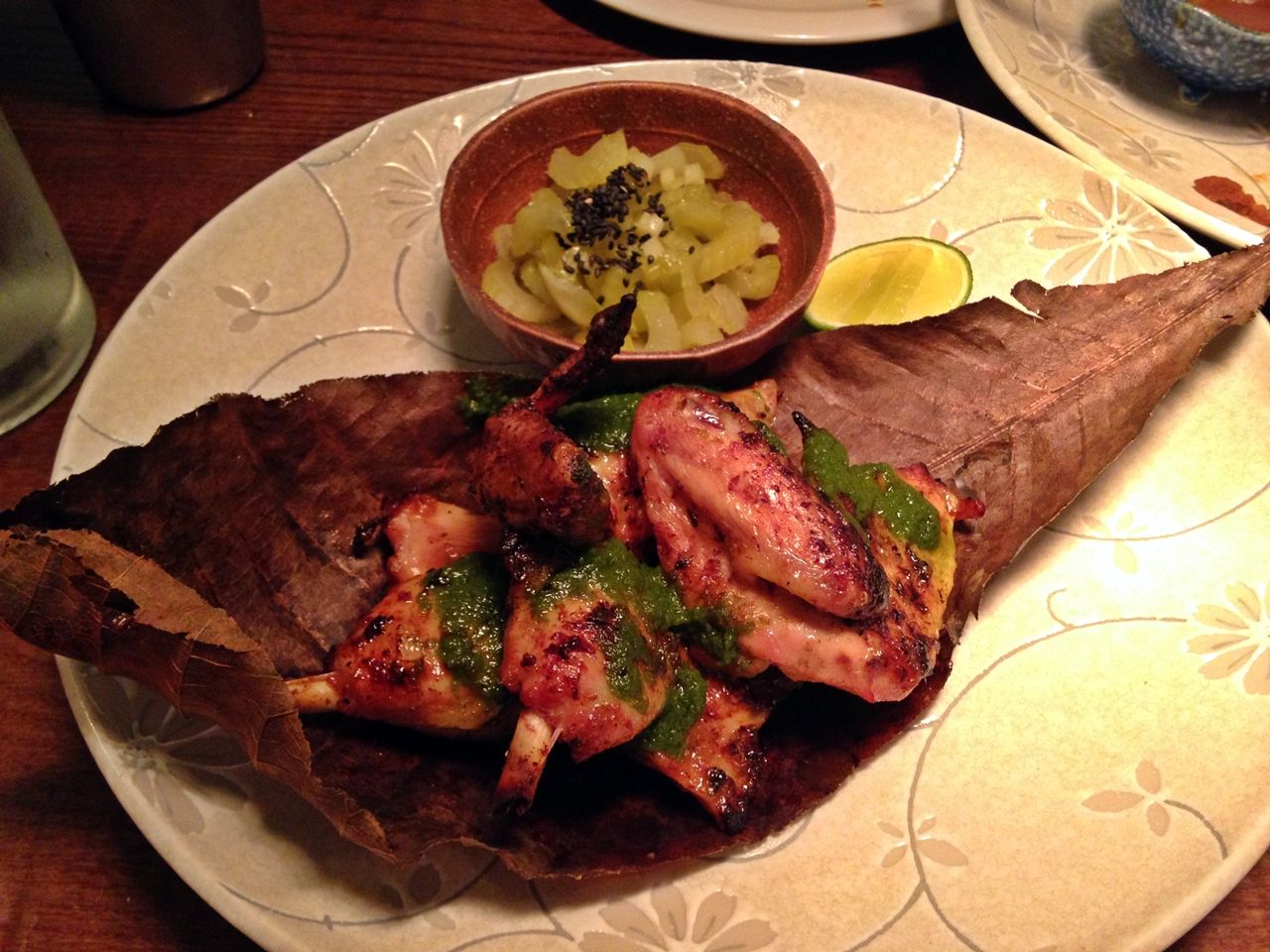 I was very excited for dessert as I literally wanted to eat them ALL. But I had seen other reviews and knew S'mores was definitely on the cards for me. They comes with their own little fire so you can heat up your marshmallows. You then put them together with the chocolate and green tea and I swear these are a little piece of heaven. The custard doughnuts sounded amazing but I was so full by this point, so definitely next time.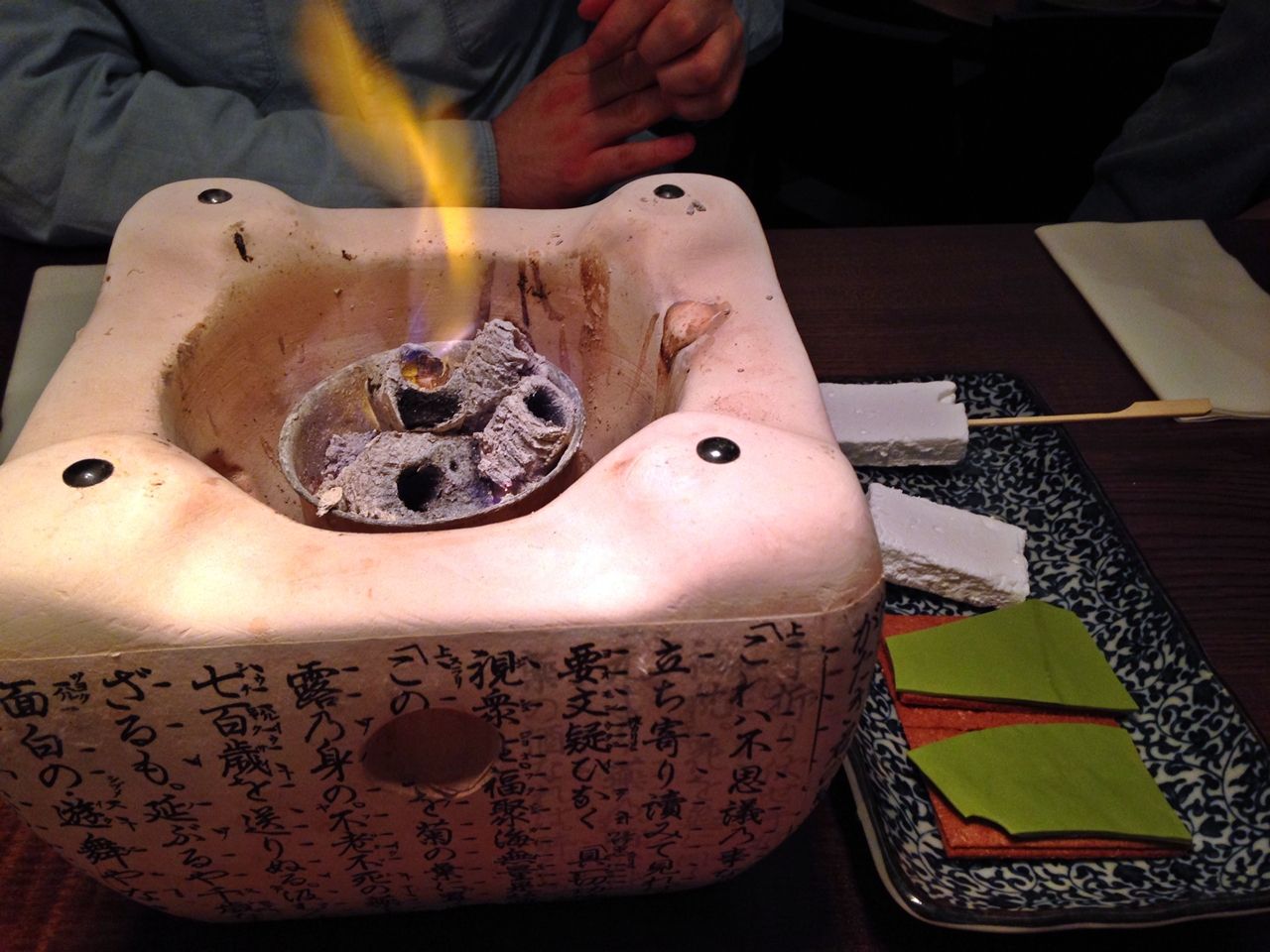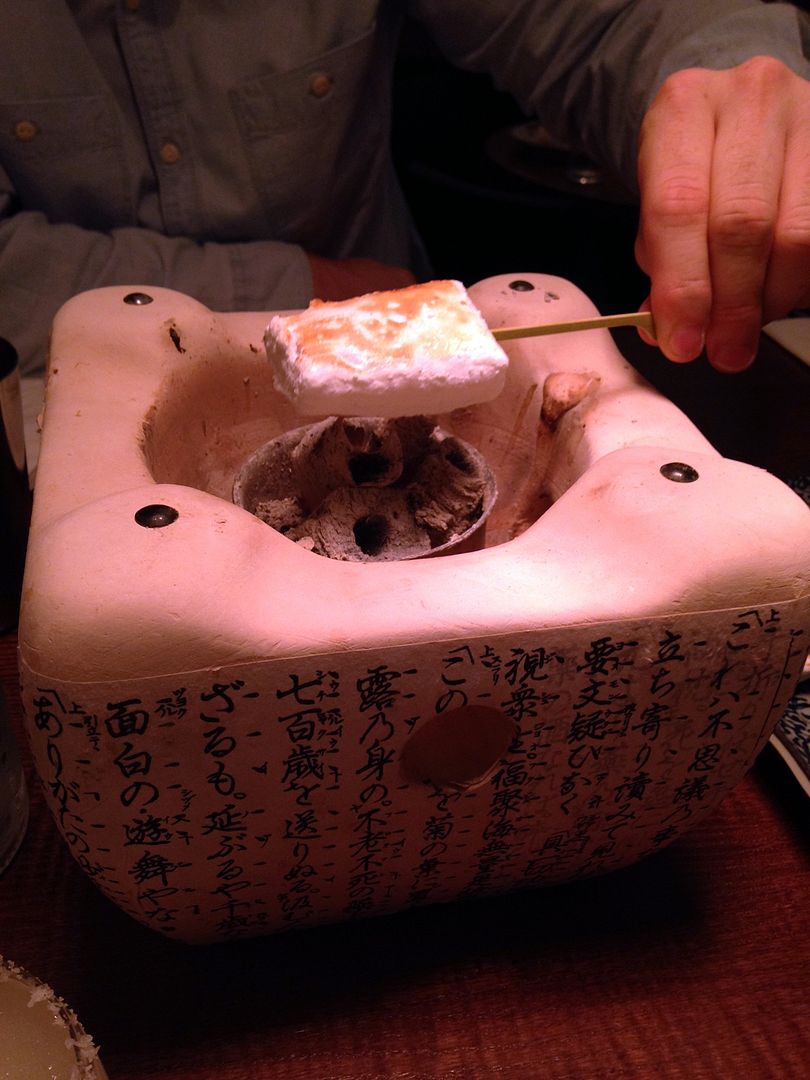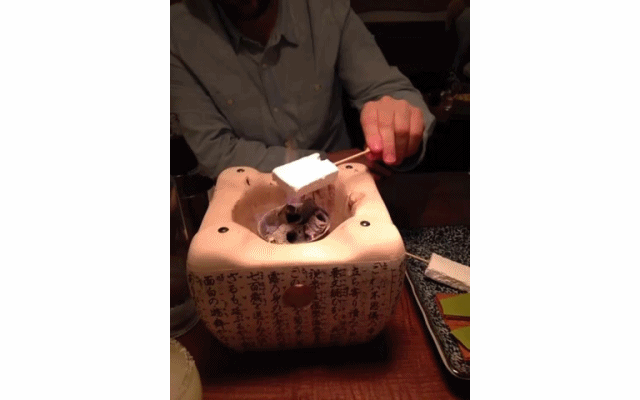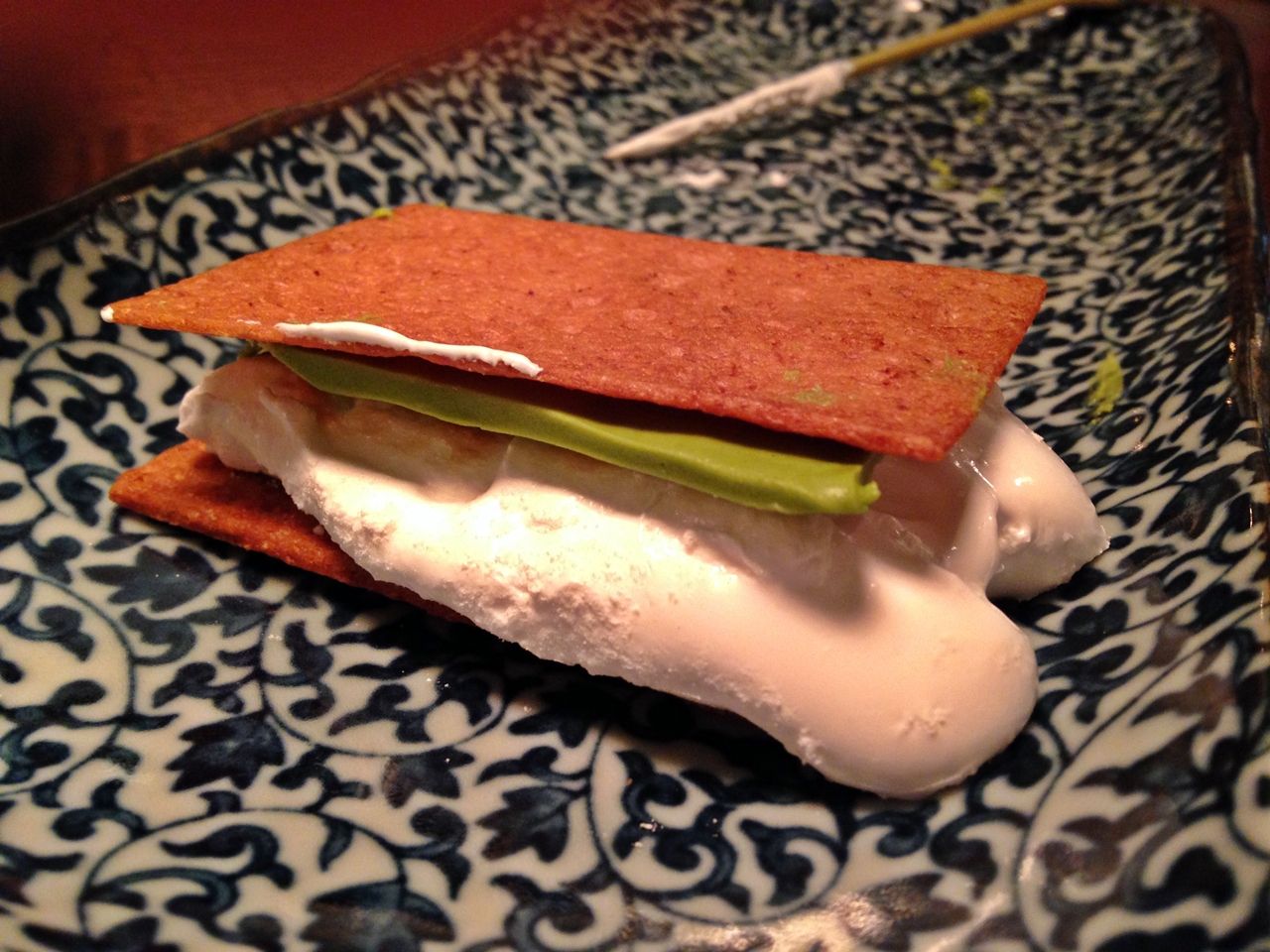 If you fancy a little taste of Japan for an evening, Flesh & Buns is perfect!