When you think of Claudia Winkleman, you probably think of Strictly Come Dancing, but you also will think 'fringe' and 'eyeliner'. Which is exactly the main two signature themes Claudia has incorporated into her first beauty range for M&S Beauty.
They are nine sets within the Claudia range, including 'Freakishly Good Hair' £10 a giant comb and super conditioner, 'Get It On Get It Off' nail set £10, three polishes and remover and 'My Favourites' £40 which is a little bit of everything and even a pack of Percy Pigs (her favourites), which Claudia stated there had to be or she wasn't doing the collection – love her!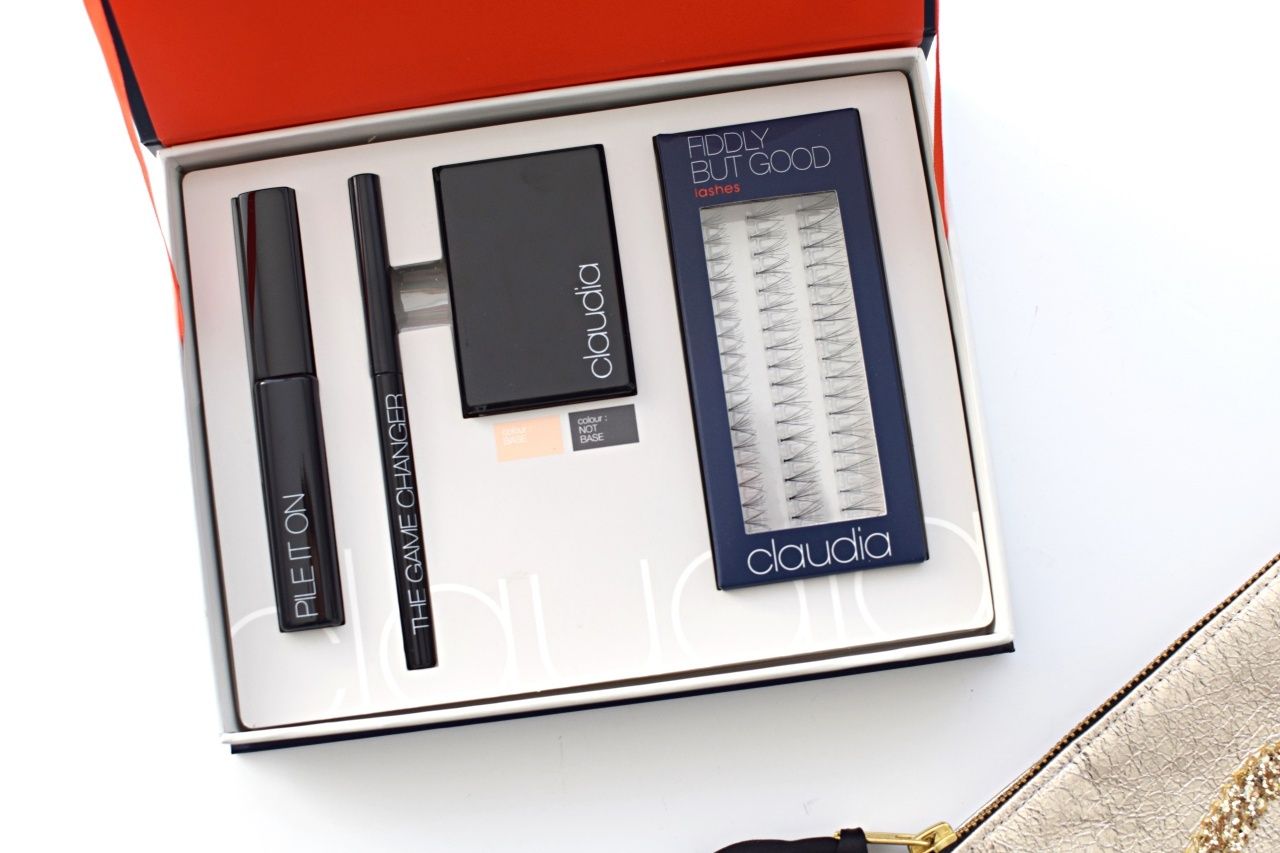 I got my hands on the 'Use More, Literally Loads' Panda Eye Set £19.50. The set includes a mascara, kohl eyeliner, eyeshadow duo in a pale shade and dark shade and individual eyelashes. The set is really cute and I love all Claudia's quotes she has on them. On this one she says 'eyeliner is key….get through at least a fifth of a stick on a night out…'. It's the perfect set to create a smoky eye look for party season, so I thought I'd give it a go.
First up using the eyeshadow duo, I applied the 'base' colour all over the eyelid and up to the eyebrow. I love how each shade has been labelled with just obvious but cute sayings. I then worked the 'not base' colour into the crease and over the eyelid with an eye brush and then took a blender brush to really blend into the eye. I say start slowly if you are not used to using dark shades and then build up as needed.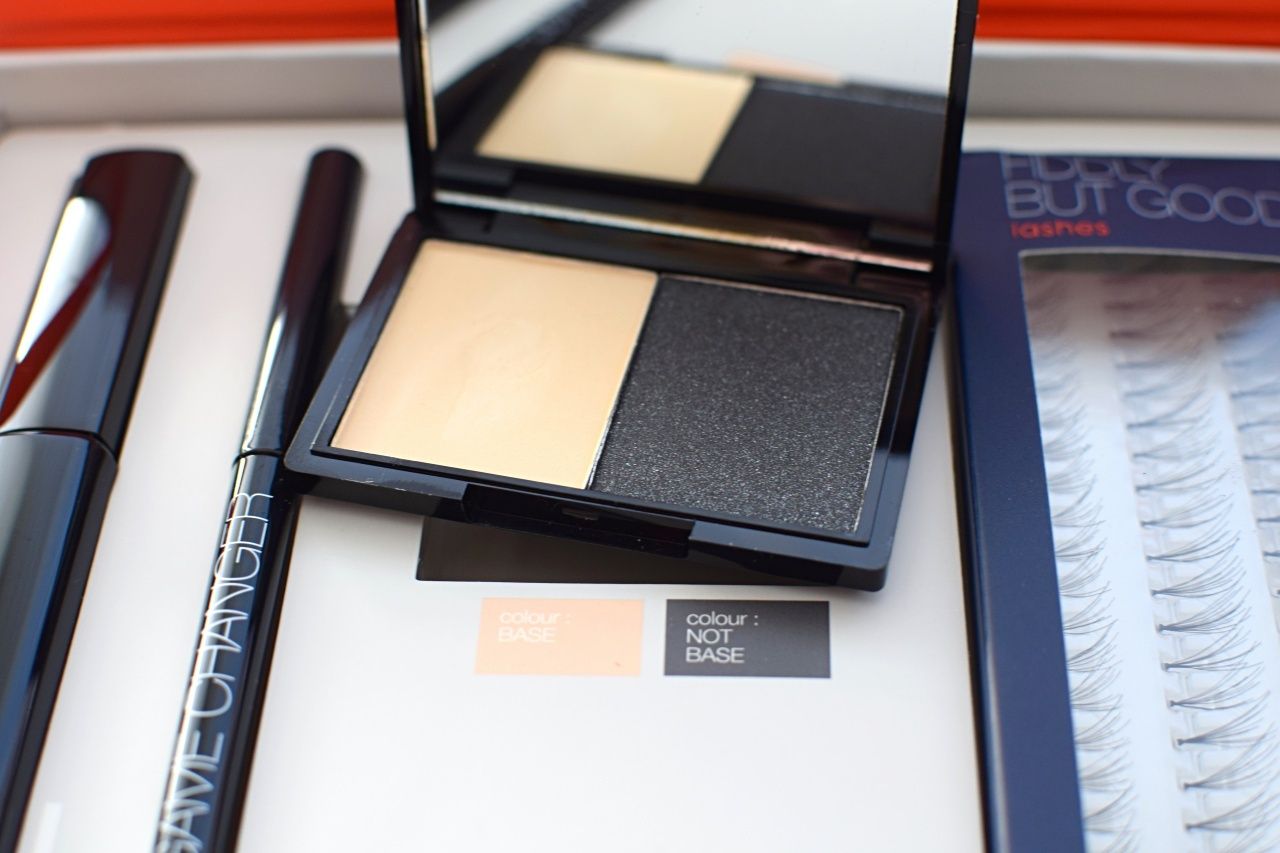 The eyeliner 'the game changer' as Claudia calls it is the next step and I applied this across the upper eyelid, underneath the eyelashes and then on the lower lid. Don't be scared and just whack it on, as Claudia states, 'use literally loads.' It was really easy to apply and I prefer a kohl eyeliner for the bottom lid. I then applied two coats of the 'Pile It On' mascara for a really lovely lash effect.
Next it's time for eyelashes. These individual lashes are definitely 'fiddly but good' and they require a bit of patience but are actually really easy to put on. If you don't love the false lash effect these are way more natural than a full set of eyelashes and you can build them up to create the look you like.
I applied these one by one, by using tweezers, then applying lash glue to each and then pressing on using the tweezers to position them. The longer ones go at the end of your eye, medium in the middle to small at the corner of your eye. At first you think why am I sitting doing this, but the end result is really lovely.
I finished off the look with a touch of Claudia's Knockout Lip Balm £5 and then applied a touch of Stila's Banana Berry lipgloss over the top, for a nude lip to set off the darker eye.
Claudia's gift sets are available at M&S Beauty in store and online now.