You might recognise Argan+ for its range of bath care products and shampoos & conditioners. But now the range has brought out a selection of skincare products. There are six products within the range; a skin awakening cleansing oil, refining face scrub, lift & renew clay mask, radiance lifting serum, multi-action eye-cream and a super charged day cream.
The range prides itself in being made in England and blends all-natural 100% Moroccan Argan Oil with anti-ageing ingredients for younger looking and a more radiant complexion. These include Baobab, Kukui, Moringa and Sachini Inchi oils which have been carefully selected for their nourishing properties. I tried out three from the new Argan+ range, the super charged day cream, radiance lifting serum and also the cleansing oil.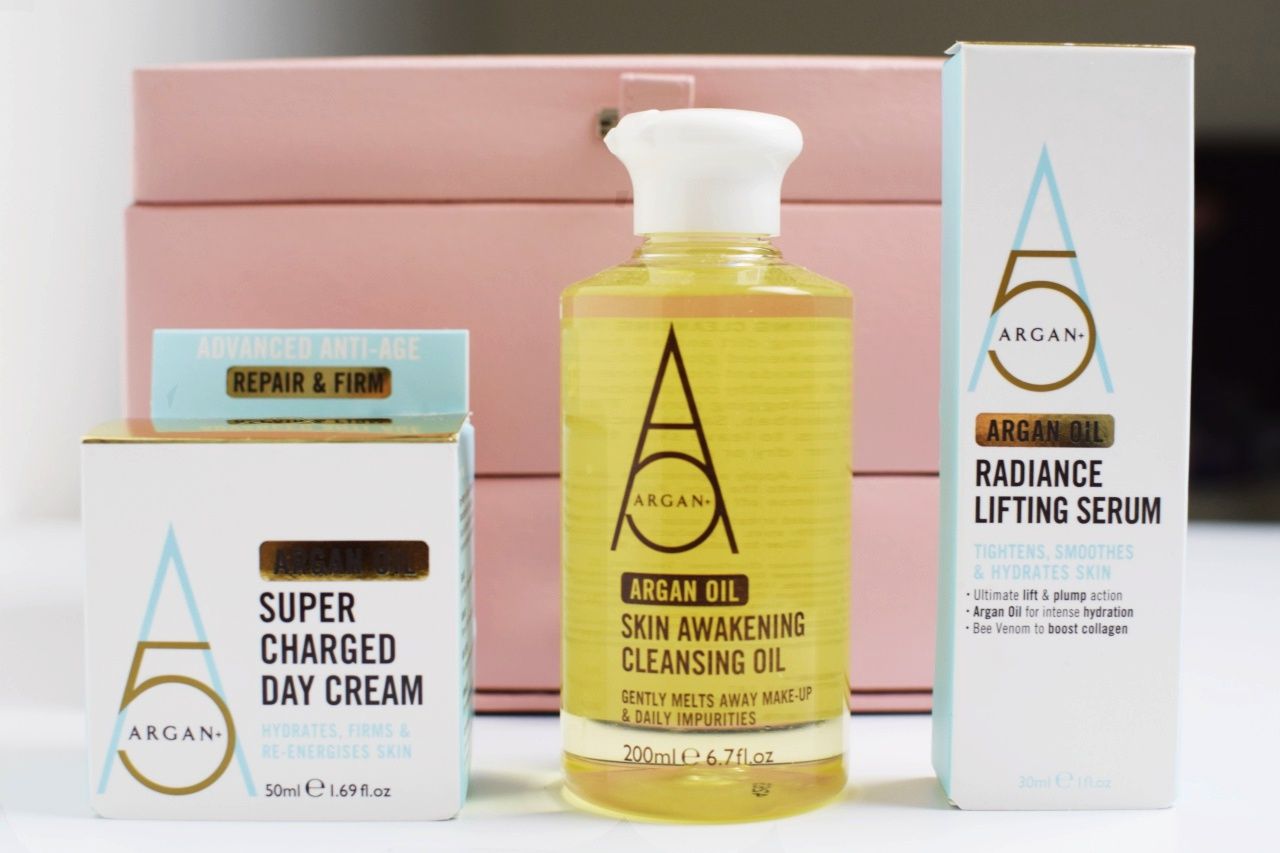 Argan+ Super Charged Day Cream £16.99 for 50ml. I really enjoyed using this cream, the things I liked about it was firstly that it has a creamy but not too heavy consistency. With a day cream I don't like it too thick as my make-up starts to slide off all over the place, but this one as I mentioned was creamy but lighter, so it sunk into the skin really quickly. Secondly the smell, I really don't like fragranced products and this has a slight smell to it but nothing off-putting. It also added a highlighting effect to my skin which I really liked.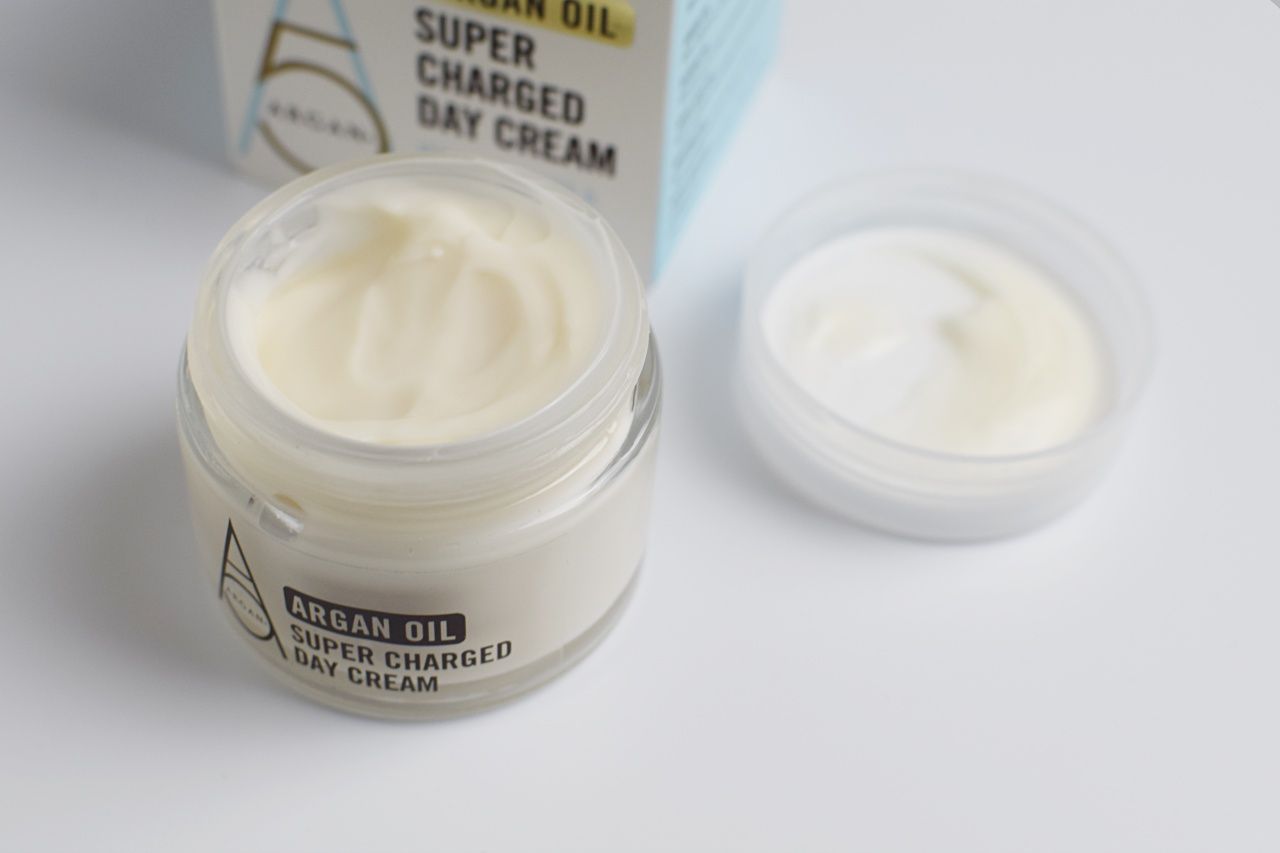 Argan+ Skin Awakening Cleansing Oil £10.99. I have always been a fan of cleansing oils and this one from Argan+ is fuelled with Argan Oil and antioxidant olive oil. To use you apply over a dry face and massage in, then apply water to turn it to a milk and rinse off. I felt when the water hit it is when it really started to work and removed all my make-up successfully. The cleansing oil is said to help unclog pores and also nourish thanks to the rosehip oil. My skin felt lovely and soft after this and not greasy in the slightest, which I think is a big misconception about cleansing oils.
Argan+ Radiance Lifting Serum £15.99 for 30ml. This was my favourite product of the three I tried. The serum was super soft to the touch and left my skin feeling pretty amazing. My skin is in definite need of hydration and this is what the Argan Oil promises to do. It also has bee venom to boost collagen and includes sodium hyaluronate to hydrate and improve skin's elasticity. In a routine it would fit nicely after cleansing and before moisturiser. Again it has a very light fragrance which I think is from the Argan oil.
If you liked the Argan+ bath and shower products before, I reckon you would love these. I'd love to hear if you have you tried any of the new skincare range yet?
Argan+ Skincare is available exclusively at selected Waitrose stores and online at www.waitrose.com.