I can't quite believe it's New Years Eve today and as I think back on the year, what a year it has been. I am so grateful to everyone who takes the time to read my blog and support it, plus not to mention all the amazing brands and agencies I have worked with over this year, so thankyou!
I cannot wait to continue the journey into next year and so as I think back into this year, I wanted to pick out some of my favourite fashion looks I put together. My style has definitely changed a little this year. I don't always follow the trends and if I like it I'll wear it but I can feel myself being more trend led as I go into next year, I love taking inspiration from other fashion bloggers and using communities such as ASOS Fashion Finder and Lookbook.nu. Of which I'm going to start using more, as it's such a great place of style inspiration and I also come across some amazing bloggers which helped to put together my running trainers trend post. So if you are on either, give me a follow and I will be sure to follow back 🙂
1. Warehouse #PostcardsFromShoreditch Summer City
I got the chance to work with Warehouse on this campaign and choose an outfit from scratch, which can be quite daunting but also very exciting. I wanted to challenge myself so put together a very simple yet I think effective outfit with a summer feel. Luckily on the day of shooting the weather was perfect!
2. Winter Warmers with #AccessAllASOS
This year I joined the amazing Access All ASOS, I love ASOS and since joining I have had such a fun time, receiving random gifts, meeting other insiders via Twitter or at the ASOS Christmas Party, plus meeting Santa of course and one of my favourite things was styling up this winter outfit. I got to choose 5 items from the winter collection and this was the look I created. It was also shared on the ASOS Instagram to over 1 million followers, so I was pretty happy about that!
3. F&F Clothing Challenge
I was approached by F&F clothing to take part in a style challenge and I was given a budget of £75, for a whole outfit which had to include their denims. I weirdly found the gloves first for this outfit and sort of worked the rest of it around them, I love how it is a casual yet sleek look and if anything it does not look like supermarket fashion, winning!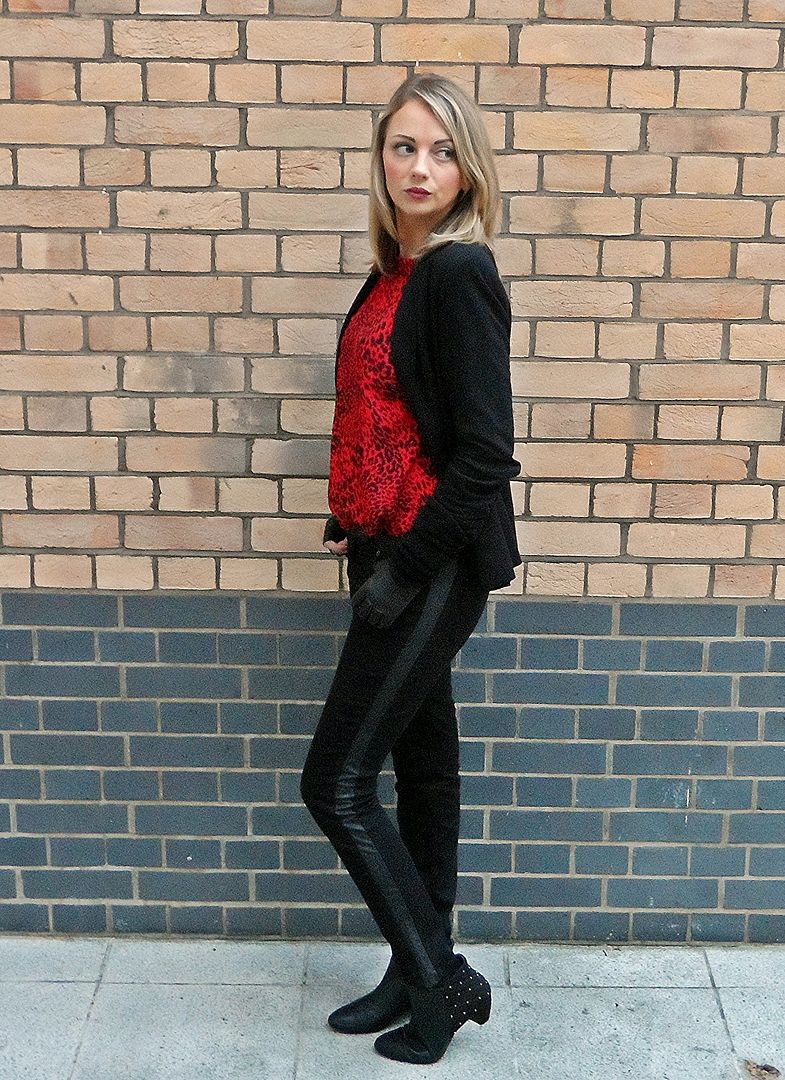 I never thought I could pull off a jumpsuit until I found this gorgeous tuxedo one from Warehouse. I loved the way you could wear it instead of a dress to a black tie event, it also was such a great fit,it fitted round the hips, on the bust and also the length was perfect, I was really happy with it. I wore it with some bow back sandals from Dune which I just had to have the minute I saw them.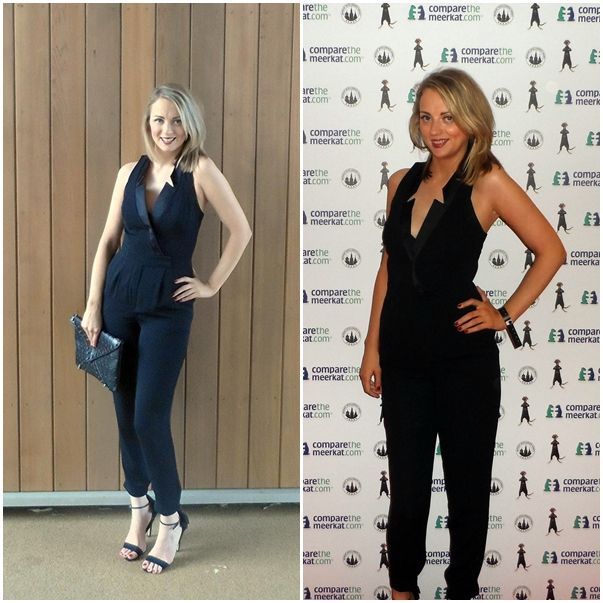 I lusted after this midi skirt from ASOS and it even made my OOMA one week, so it was only a short time before I had to buy it and luckily enough I scooped it up on sale. I teamed it with an ASOS jumper, I love the elbow patches, they give a great twist to a grey jumper. I had never really worn a midi skirt before, I'm always above the knee or well below, but I love this length and now have several, one being a sparkly one which I might wear tonight!
Bar the outfits I have had some great times this year here in London, but also on holiday in Miami and my trip to Paris. I have picked up some new favourite restaurants, enjoyed lots of blogger events and made some new friends along the way!
I hope you all have a great night tonight and I will see you in the NEW YEAR!