Redken have launched a series of new hair products called 'Diamond Oil' which is said to bring distressed, dull, damaged hair back to life and put back its natural oils. To be honest I couldn't wait to try this out, after years and years of dying my hair blonde, it has obviously took its toll, especially when I went peroxide. Now my hair is a darker blonde and I'm slowly getting it back to a good condition.
I was sent samples of the Diamond Oil Shampoo and Conditioner and also Oil Treatments from BeautyCow to try. The Diamond Oil products, "utilize an exclusive formula of silicone free hair oils that include camelina oil, coriander oil, apricot oil, olive oil, jojoba oil, coconut oil and other to strengthen hair from the inside-out", sounds amazing right?
I don't know about you but I am always a little scared of products for hair with Oil in the title, for me it conjured up worrying images of putting way too much in and having a big greasy mop, however this was simply not the case!
The shampoo and conditioner are said to strengthen the hair, prevent breakage and boost smoothness and shine. From the first use my hair already felt SO smooth, I really wasn't expecting this and was so happy with the results. I tested it out against my usual favourite Aussie for the next few times and it really did win out, my hair was just so much softer and also felt more nourished. I always dry and straighten my hair so it really affects the dryness and this helped it to feel normal.
Next up I added in the Shatterproof Shine Oil. Before drying my hair when it was more damp than wet I added a few drops of the oil, it really felt like it wasn't enough but I went with it. The results were even smoother hair, I could really feel the difference and it wasn't heavy or greasy at all just felt soft and manageable, plus I could actually see the shine. You can also apply the oil after drying your hair, which I tried, for me I prefer before but I guess it's just preference.
There are two types of the Shatterproof oil one being more intense, this was what I used, I feel my hair is so damaged it definitely needed this. My samples have gone a long way so for the 100ml bottle I can imagine it lasting a long time. I really need to invest in this!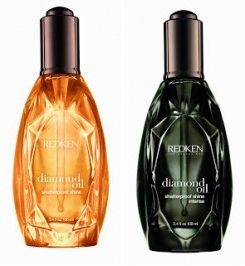 I am so happy with this product so wanted to share it with you all.