It's nearly time to search for the perfect party dresses for Christmas parties. How did that come around again so quickly? I'm going to be putting together a Christmas Party outfit guide soon to help you find that perfect outfit to impress your boss, make a full of yourself in, drink yourself silly, eat lots of free food or chat up that guy in work you fancy, score out as applicable. But first I wanted to share with you these two party dresses from George at Asda I got my hands on.
The first is such a cute dress, I love it. It has jewels around the collar so need to worry about a necklace and is a great navy blue colour. I love the lace pattern and the length is fab, I wore this for dinner to MASH Steak London a couple of weeks ago and the material is really stretchy so it's a great fit (lots of room for a big dinner) plus there are no zips so it's a throw on over your head number. I teamed it here with a metallic clutch, black tights and court shoes.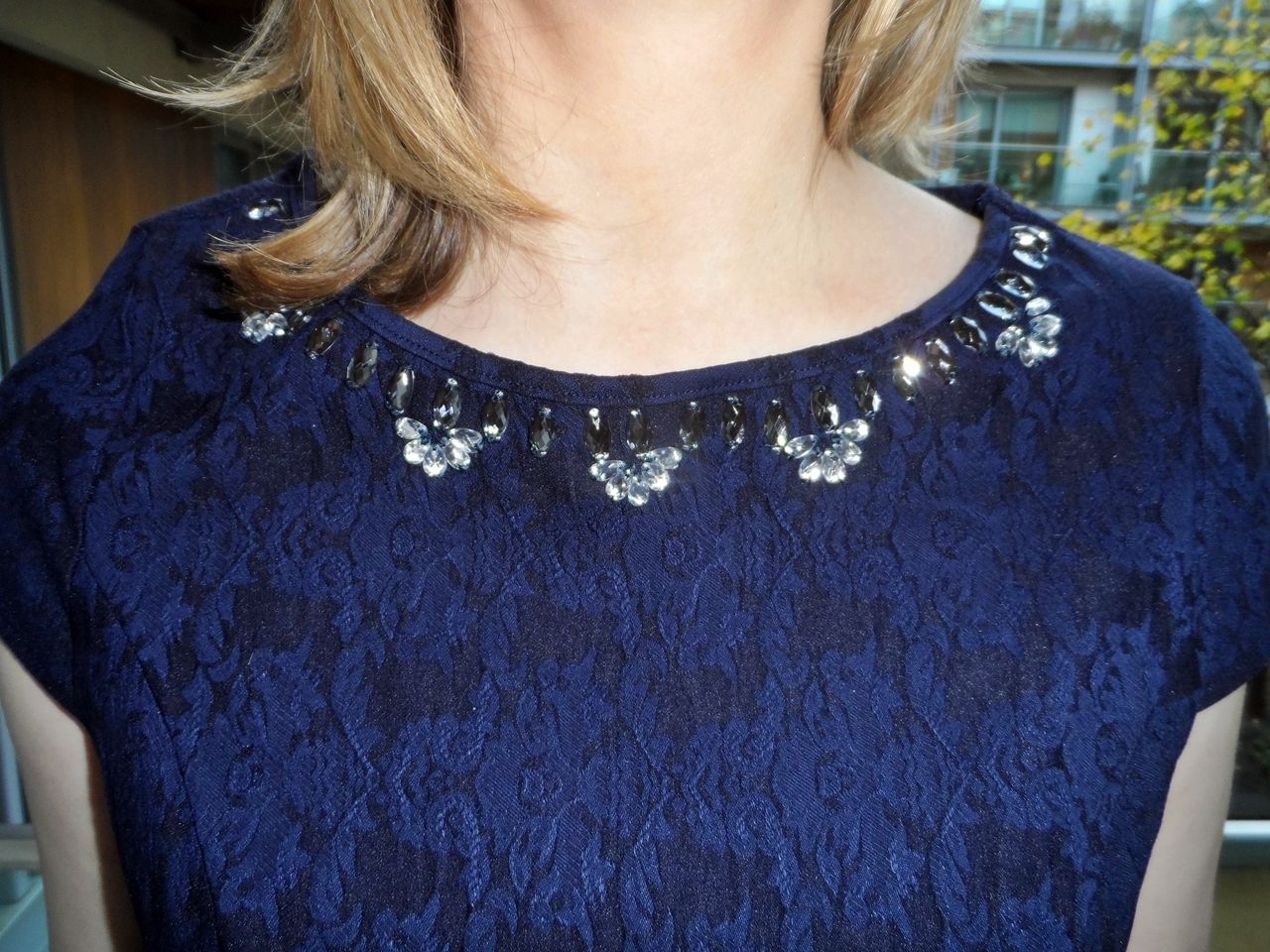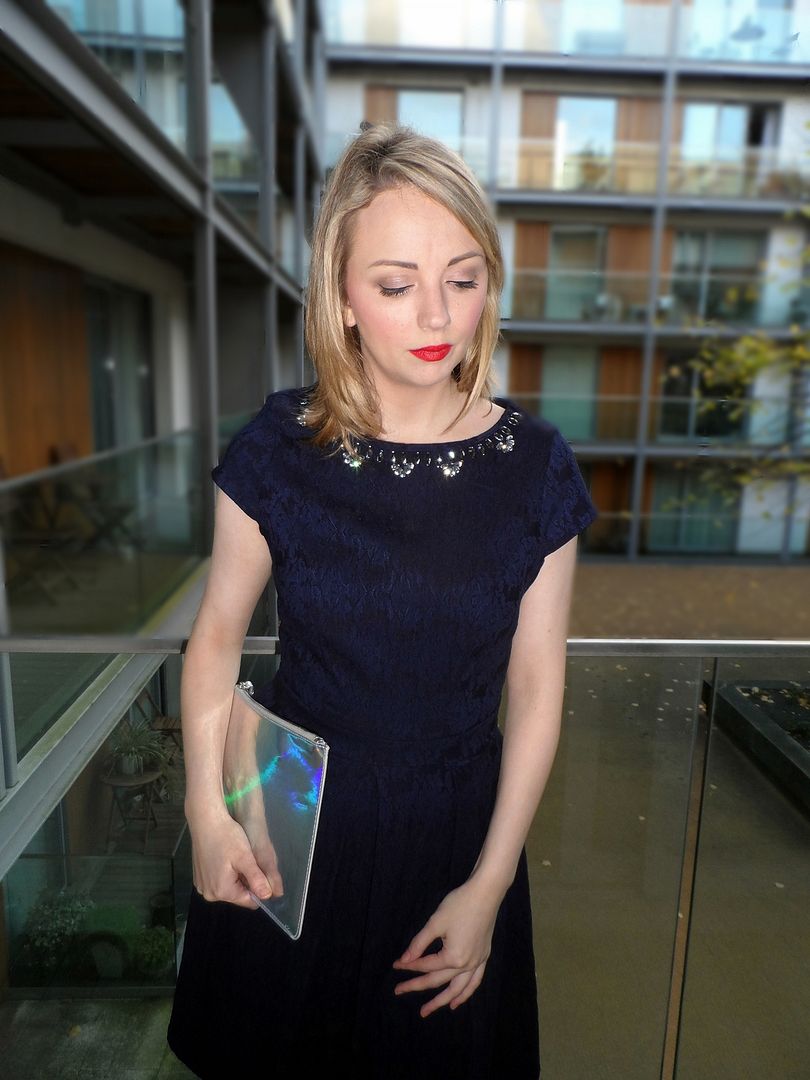 Dress – George at Asda
Clutch – New Look
Heels -New Look
Velvet is everywhere this season and I love it. This dress is simple plain black velvet, with a scoop back and is my all new favourite length –the midi dress. I like the feel of the dress on and as the dress is so simple you can add some sparkly accessories. Here I have teamed with my personalised Anna Lou necklace, tassel clutch bag and platform patent heels.
Dress – George at Asda
Clutch Bag – H&M
Heart Locket – Anna Lou 
Heels – H&M
Which do you prefer?