Tonight one of the most prestigious events in Hollywood takes place, it is of course The Oscars. I had planned to do an Oscars inspired look for YouTube, but as I have just moved house, we currently are waiting on WiFi being installed, which is a nightmare as you can imagine. So I thought I would post it as a blog post instead.
For this look I decided to channel Uma Thurman circa 1995, when she won Best Actress in a Supporting Role for Pulp Fiction. Uma wore a lilac Prada gown and her make-up was minimal with lilac eyes and dark rose lips. Her hair was swept back in an effortless style and I just loved the overall look she had.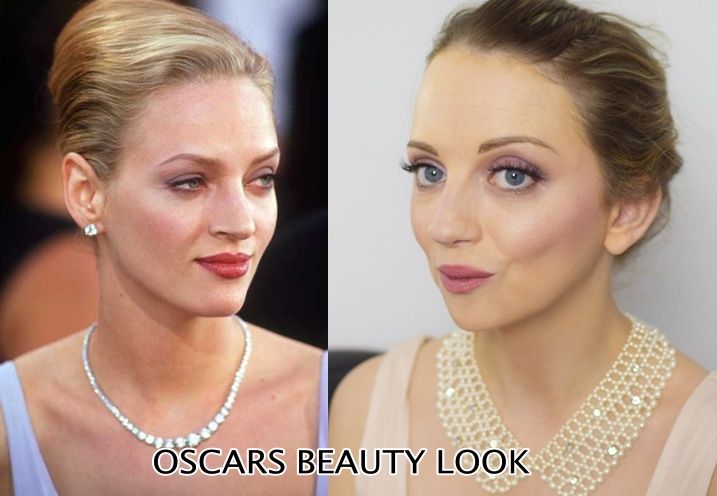 To start off the look I needed a fresh looking and glowing base, I used my everyday foundation MAC Mineralize Moisture in NC25 and brushed over the top MAC Mineralize Skinfinish Powder in Natural, this gives it a nice finish and matte look with a little bit of a glow. I absolutely swear by this MAC combo now, it covers all manner of sins. I am currently suffering from winter dry eyes and this really covers it up as they are all red. To brighten the eye area I used YSL Touche Eclat 01 and brought it right up to the cheekbone. My eyebrows I filled in with a new Eye of Horus brow define in medium brown, I am currently trying out a few new brow products for a forthcoming post, this being one and I loved it. It gives a really natural looking brow which Uma has for this look.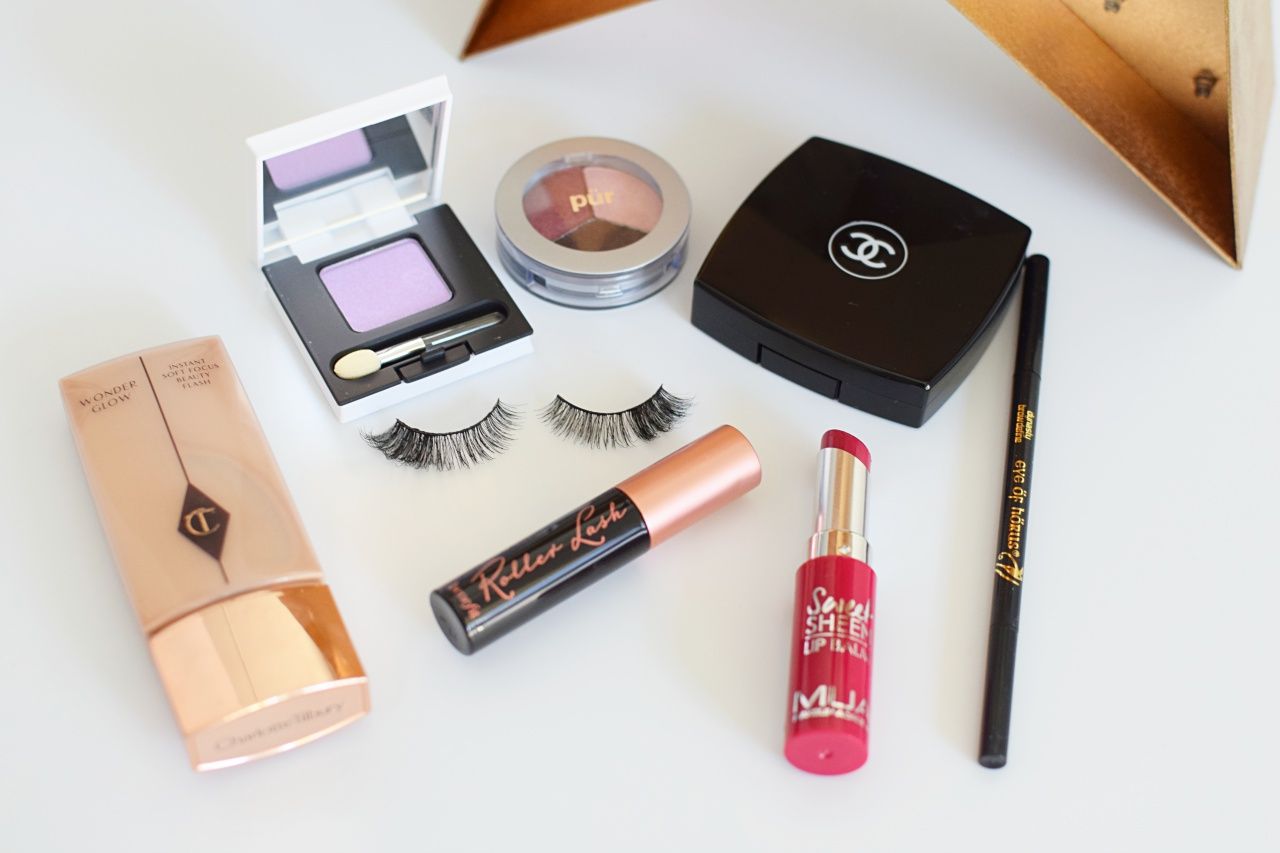 The eyes are really important for this look, it's hard to tell the exact colour Uma has but from various pictures it's a light lilac/dusty pink shade. I used '54' from diego dalla parma for the eyelid and then mixed a selection of the darker pinks from the Pür Minerals eye trio in Rebel for the corners and blended right up into the inner corner of the eye too. For eyeliner I took the darker shade and using a thin eyeliner brush brushed it across the eyelid. I have been doing this a lot lately as it's just not as bold as liquid eyeliner. I then finished with a coat of Benefit Rollerlash mascara and also applied some natural fake eyelashes from Ardell. I love this mascara, I picked up a free sample with Elle magazine and think it is really great, curls and lengthens and stays on. I'd definitely be looking to get a full size
On the cheeks I applied Charlotte Tilbury's Wonderglow and then Chanel blush in 70 Tumelle, which is a lovely light pink. Lips are simply Bare Minerals Moxie Lipliner in Liberated and MUA Sheen Lipbalm in Cherry Bomb, look out for these lip balms on the blog next week. Then for the hair, I just brushed it all back, pushed it up to go a little messy and used plenty of kirby grips to put in place.
Do you have a favourite iconic Oscar's beauty look you would like to recreate?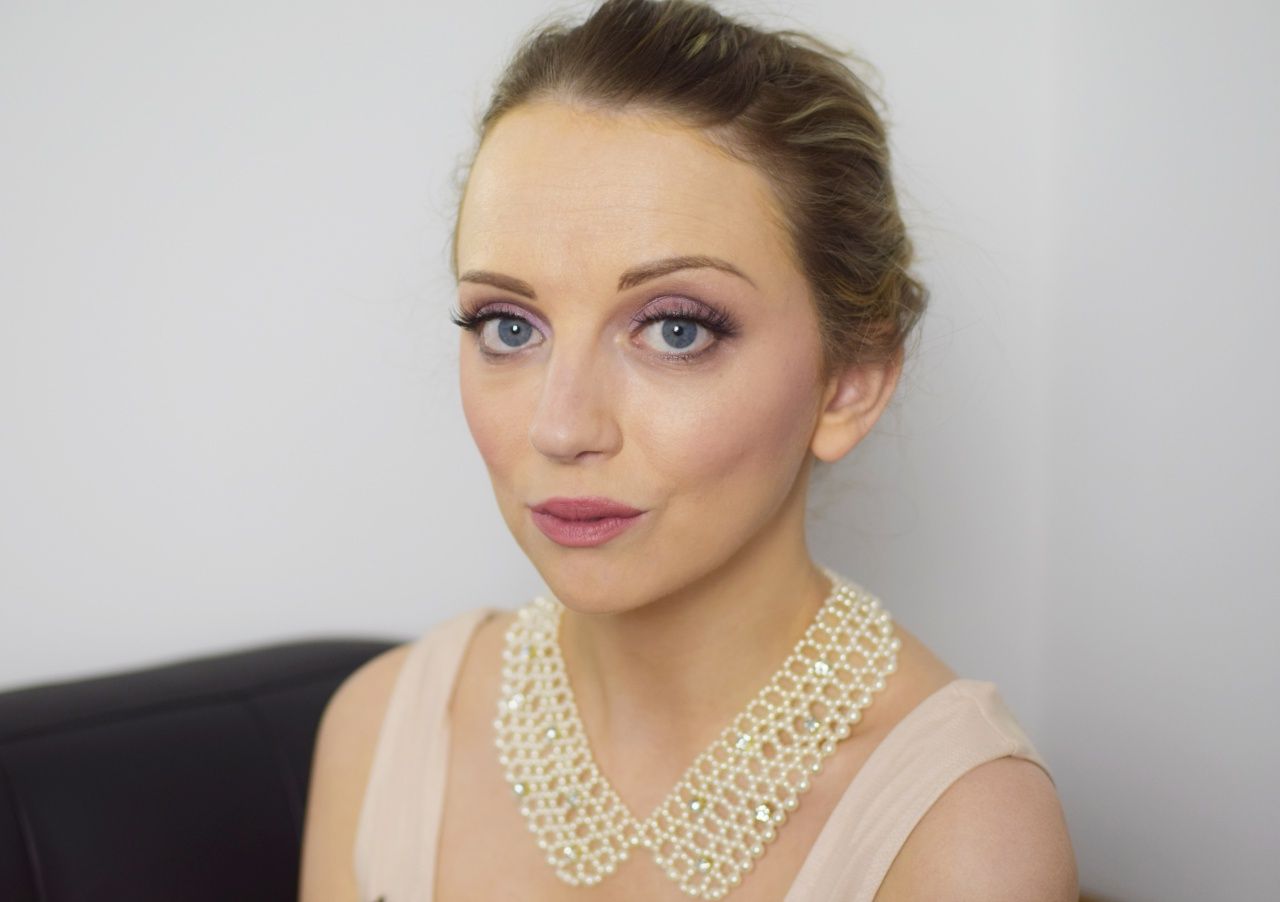 Recreate The Look