It's officially Autumn so I have been starting to look for some new jeans. I came across these gorgeous ones from Diesel on K&Co online, which have now become this weeks Object Of My Affection. The jeans are called 'Skinzee Skinnys' and come in a variety of colours such as plum, bright red, bolt blue and a khaki green. I love wearing coloured jeans as I think they really help to brighten up the cold weather and these colours are perfect for this season.
My favourite is definitely the plum colour which would be perfect with a cream knitted jumper and leather jacket. I like the way they have darker black faded sections across the leg and look a really nice fit and a good length too. I always wear skinny jeans so would love to try these, check out the full range of Diesel Ladies Jeans at K&Co.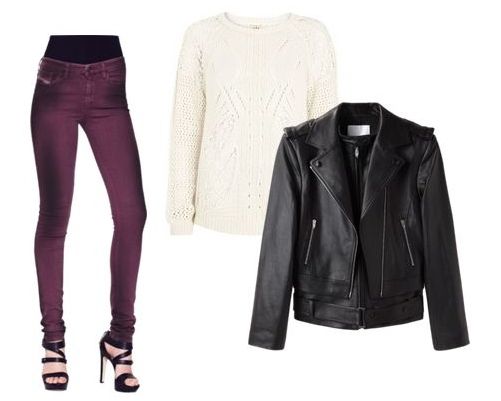 Have you tried these Diesel Skinzee jeans before, would love to hear your thoughts?