I am such a big Nutella fan and pretty much add it to anything I can get my hands on  for example my Nutella & Strawberry Pizza, so I decided to try out something a little different today. There are Cronuts, Crodoughs, Duffins, Dosants and not forgetting Doughnuts of course! So I have named these Puffnuts, mainly because they are a mixture of puff pastry and Nutella.
These treats are perfect for a Sunday baking mission and taste pretty darn good as well, be warned these are melt in the mouth food porn. Ok now we've got that out the way let's get baking!
You will need…
1-2 sheets of Puff Pastry (I used the Jus-Rol Puff Sheets)
750ml of Vegetable Oil
1 x Jar of Nutella
1 x Tub/Bag of Icing Sugar
1 x Cookie Cutter Large (TIP: If you don't have one use the Nutella lid)
1 x Cookie Cutter Small (TIP: Use a shot glass)
1 x Kitchen Roll
1. Firstly you want to  pour the vegetable oil into a saucepan on a medium heat. The best way to make sure it's hot enough is to drop in one of your little doughnut holes, if it immediately starts to bubble and rise to the top it's hot enough.
2.Whilst the oil is heating cut doughnut shapes out of your puff pastry using the large cookie cutter for the big circles and the little one to make the holes. I got 6 perfect doughnut shapes out of one sheet of paper but feel free to try to make more or use more sheets of puff pastry depending how many you want to make.
3. Once you've tested one of the doughnut holes to check the oil temperature is ready, drop in your first doughnut slowly into the oil, it will immediately start to puff up. Once the bottom of the doughnut has turned golden brown turn it over and do the other side, this should take just a few seconds. When both sides are golden brown use a spoon to pull it out the oil and place it on your kitchen roll to drain out the oil.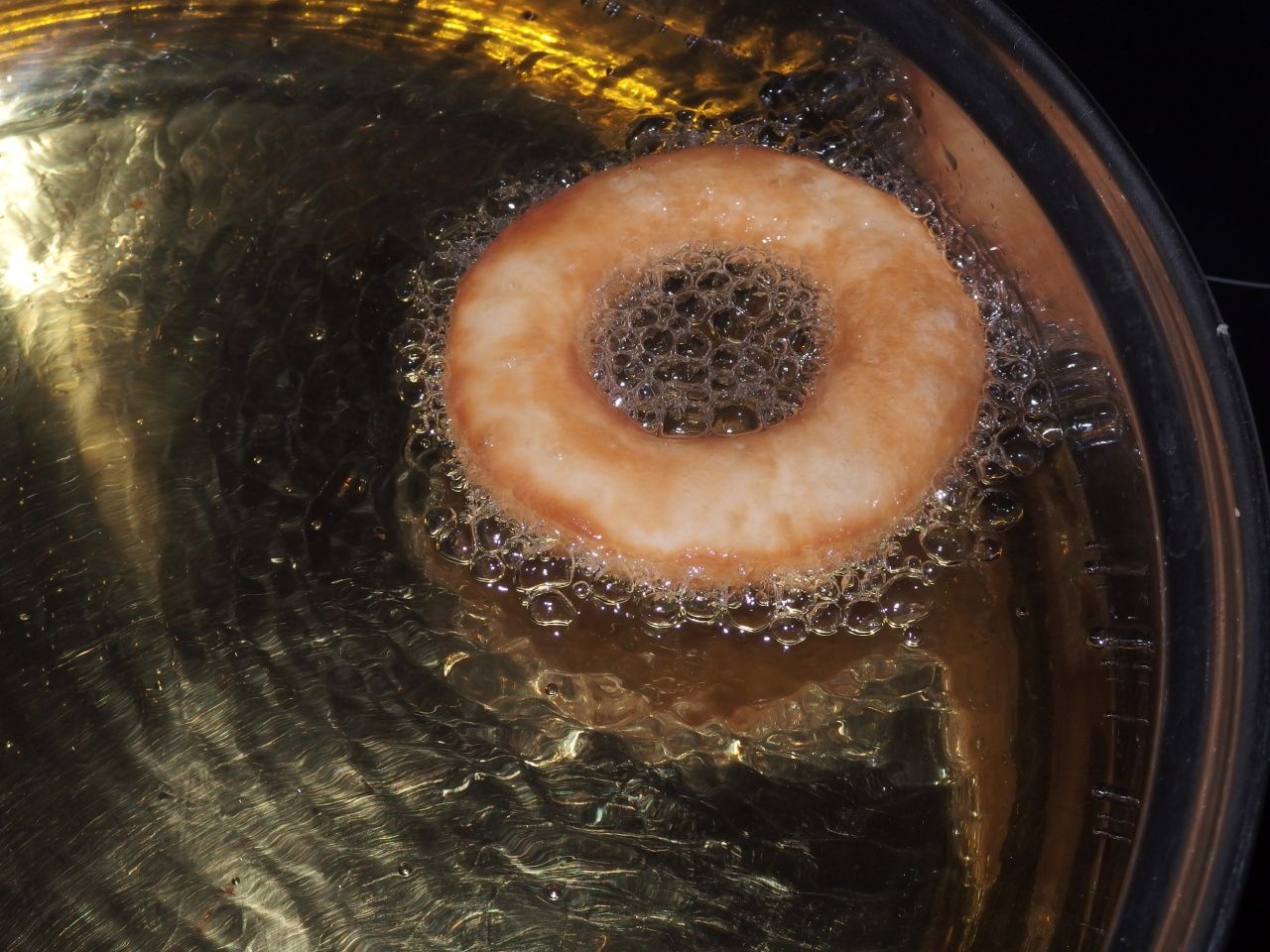 4. Repeat with all doughnut shapes until all are golden brown. Be careful the oil doesn't get too hot as they will start to burn.
5. Once all doughnuts have been puffed they are ready to be Puff-nutted. Scoop out your Nutella using a knife and spread the Nutella around the top half of each.
6. Sandwich the two sides together and dust with icing sugar and your Puffnuts are ready.
7. Bite in and ENJOY!
Once you try these they are so more-ish, I just love them!
Let me know if you give them a try #Puffnuts