John Frieda Frizz Ease products have been around for years and I remember when I was younger using the Frizz Ease Serum. I have never actually delved into the world of their shampoo and conditioners though and thought it was about time I tried them out. The Frizz Ease range is great for hair like mine and perfect for achieving frizz free smooth hair. I have a constant battle with my hair so  anything that will help with that is a winner in my books.
I shampooed and conditioned my hair with the 'Smooth Start Anti Frizz' Hydrating range. The shampoo states:
"Nourishes each and every strand of hair to replenish lost moisture and restore the hair's natural defence against frizz."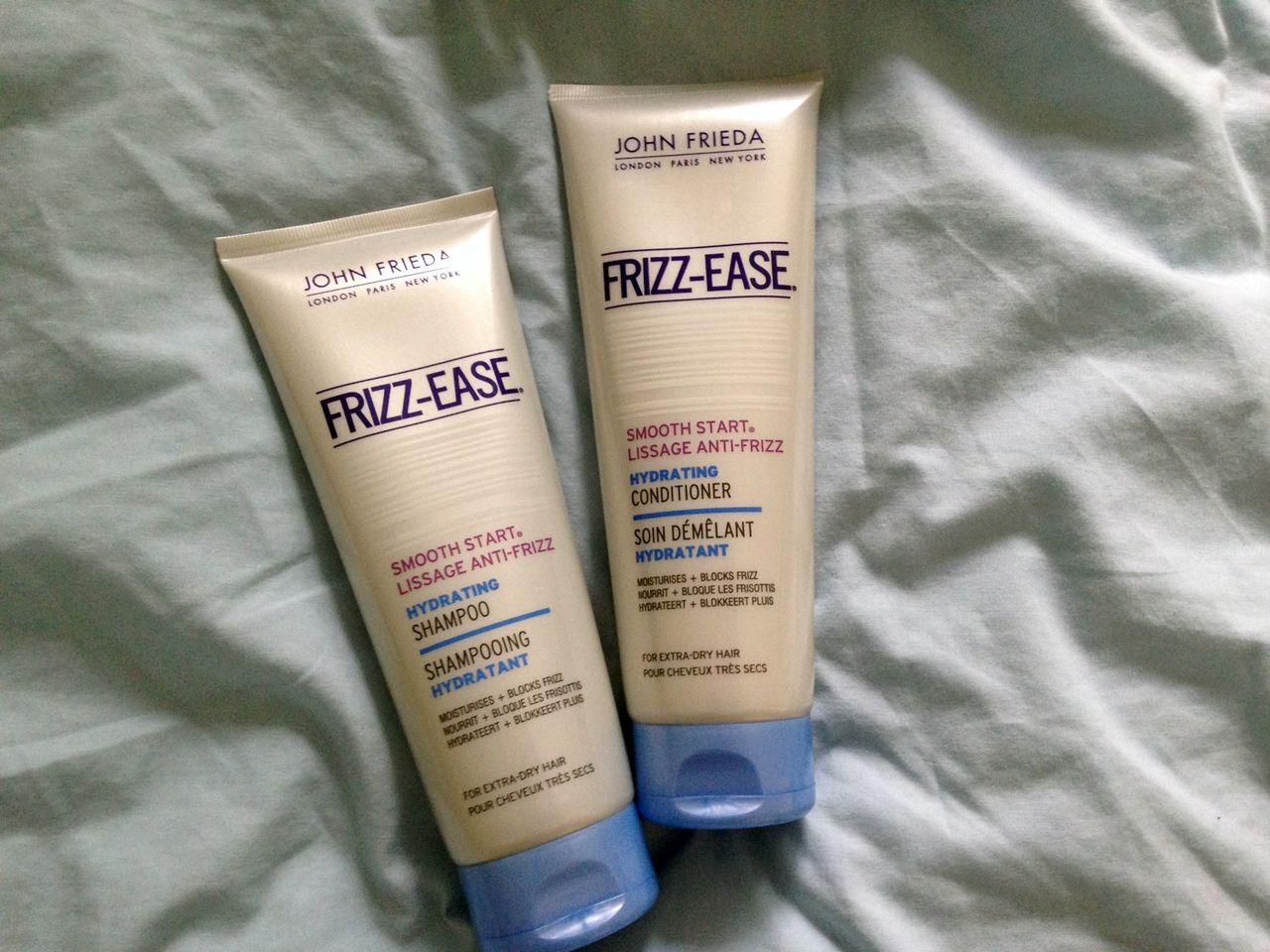 It felt smooth already when rinsing off my hair which was great. I love a shampoo that really lathers up and this did just the job. Whilst my hair was soaking wet I also applied the Frizz Ease Serum, it comes in a pump so makes it easy to use  with just one squish -best word?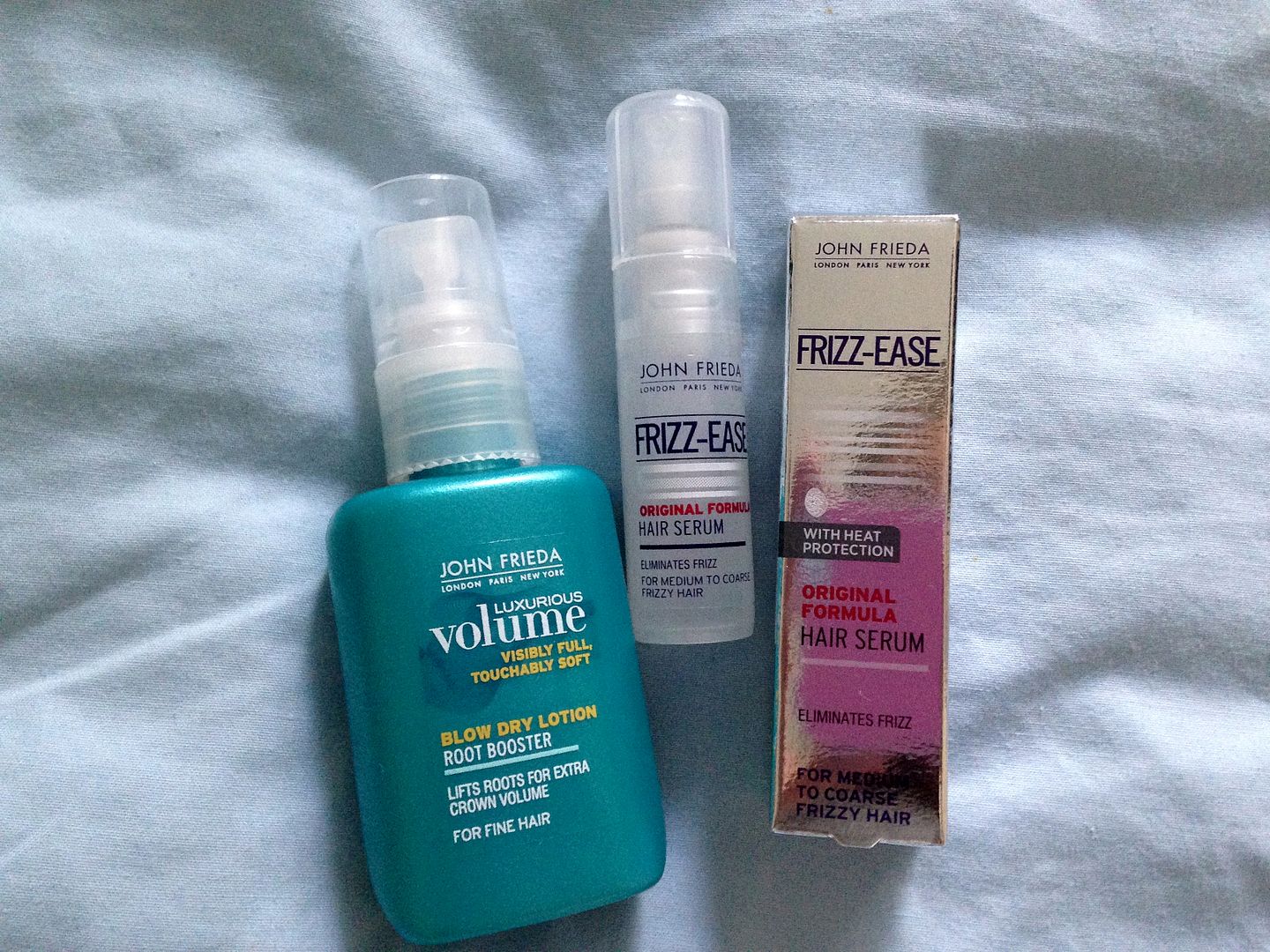 Before drying I also used the Blow Dry Lotion Roost Booster from the new Volume range. My hair certainly doesn't need to be thickened, which it promises to do, but this is great for adding to the roots for volume. I applied this just to the roots and then finished off my regular heat protection spray.
The results, a smooth frizz free and root volume blow dry.
I really enjoyed trying these out and have been continuing to use them. There are so many products in the John Frieda Frizz Ease range for how to get smooth hair, I'd love to try out more.
Have you ever used Frizz-Ease products before?