Before Christmas I was offered the chance to try a 'Boost Your Energy' diet from ilumi in the New Year, ilumi are a provider of gluten-free foods and I don't have a gluten intolerance myself but I was interested to see how it would affect me. From changing your diet to gluten-free foods you can boost your energy and also help to stop the bloated feeling after meals. A lot of celebrities have changed their diets such as Gwyneth Paltrow and Victoria Beckham to avoid gluten, so I figured it was my time and earlier this month I gave it a go.
The 'Boost Your Energy' diet is a one week plan which aims you to have 3 regular meals and up to 3 snacks a day. It advises to always eat breakfast and try not too eat your evening meals too late or close to bedtime. The snacks can be gluten-free biscuits, which were provided and were delicious, they tasted just like Hob-Nobs, I was sold. Also oatcakes (provided), gluten-free bread rolls, fruit, yoghurt which you can supplement into the plan.
The plan is £40 which provides you with a meal for just under £6 a day and also includes two gluten-free beers. ilumi meals were developed by the same people who developed Selfridges and Marks and Spencers meals, all ingredients are locally sourced and also clearly listed on the front.
Here is a little look at what you can expect from the diet:
Breakfast
Daily serving of Nairn's porridge oats
Saturday
Lunch: Butternut squash soup
A sweet aromatic soup livened with a hint of chilli and cumin and a dash of lemon
Dinner: Thai Red Chicken Curry with Basmati Rice, washed down with a gluten-free lager
This marinated chicken curry has bags of fragrant herbs and spices – lemon grass, galangal, lime leaves and red chilli
Sunday
Lunch: Lamb Casserole
Slow cooked diced lamb in rosemary and mint gravy, with sliced potatoes and carrots
Dinner: Chicken Cacciatora with fluffy Long Grain Rice
An Italian inspired dish with marinated chicken in a tomato, rosemary and red wine sauce
Monday
Lunch: Tom Kha Gai Soup
A fragrant and delicately spiced Thai chicken soup
Dinner: Beef Meatballs
Our hearty and homely Beef Meatballs deliciously seasoned, in a chunky tomato sauce
Tuesday
Lunch : Spanish Rice and Vegetables
Smoked paprika, tomato, olive oil and garlic bring the flavours of Spain to this vegetarian dish
Dinner:  Kerala Chicken Curry with Yellow Basmati Rice,Marinated chicken in a mild and creamy southern Indian curry sauce made with coconut milk and aromatic ground and roasted spices
Wednesday
Lunch: Pea, Pancetta and Mint soup
A classic pea and mint combination made even more delicious by adding smoky pancetta
Dinner: Pork, Mushroom Madeira with fluffy Long Grain Rice
Slow cooked pork in a classic sauce of mushrooms and Madeira wine
Thursday
Lunch: Moroccan Style Vegetable Tagine
A North African inspired vegetarian dish using pungent aromatic herbs and spices of ground coriander, turmeric and cinnamon
Dinner : Slow cooked beef casserole
Slow cooked beef in a fresh beef stock, red wine and thyme gravy with diced potato and chunky vegetables
Friday
Lunch : Tomato and Red Pepper Soup
Sweet tomatoes and ripe red peppers blended with a smoky hint of paprika
Dinner : Lamb Rogan Josh with Yellow Basmati Rice, washed down with a gluten-free lager Slow-cooked tender lamb in a tomato based sauce with punchy, classic spices of cumin, coriander, cinnamon and turmeric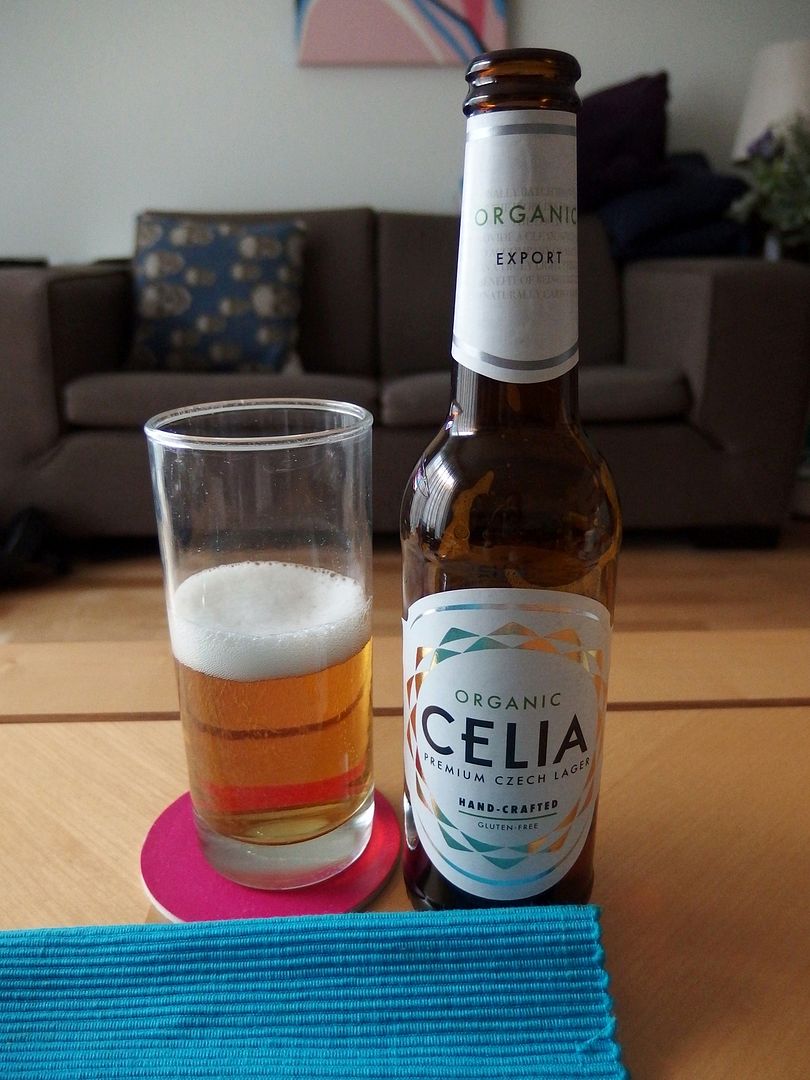 So how did I get on?
I'm not going to lie I didn't totally stick to the diet. I've never been the best to stick to a set regime for eating. Mainly because I am quite a picky eater and I also just can't resist crisps and chocolate. But if you suffer from gluten-free I would highly recommend trying some of the dishes. They are so easy to make, pop them in the microwave and your done! They also don't need to be refrigerated so leaves plenty space in your fridge and can buy in bulk.
How did they taste?
To me they didn't compromise on flavour at all, I especially enjoyed the Thai curry and the Red Pepper Soup.
Was my energy boosted?
It's hard to tell as I didn't totally stick to the plan, but I definitely felt less bloated after certain meals which is definitely a plus.
I'm not sure I am ready to give up my steaks and burgers just yet, but on a serious note if you suffer from gluten intolerance I would recommend checking out ilumi, they have such a great selection and for those struggling at breakfast the porridge and breakfast biscuits are an ideal way to cover this.
Find out more at www.ilumiworld.com.