Who are these handsome train conductors serving me up all manner of cocktails including an absinthe coated scorpion on Upper Street?
Well last week I attended the opening of Hoxley & Porter a new bar and restaurant situated on Upper Street, Angel in the place of the old Grand Union bar. The bar itself brings together a Gentlemen's club interior mixed with Egyptian noir, Colonial Poirot and surrealist jungles, yes really! I was surrounded by a rhino head on the wall, scorpions in jars and I was took back to the 1920's with the music choices.
The bar has two parts, the first being 'Hoxley' which represents the dining area and is said to be like a train carriage, with the staff dressed in striped waistcoats and bow-ties serving up a feast. Food on offer includes Braised Rabbit Leg, Crisp Cider Braised Pork Belly, Wood Pigeon Salad and a Pearl Barley and Wild Mushroom Risotto. Being the press launch we got to sample some of the wonderful food on offer including oysters,various meats and cheese and breads. Desserts sound just as tempting with Chocolate Crème Brulee with Popping Candy catching my eye on the menu.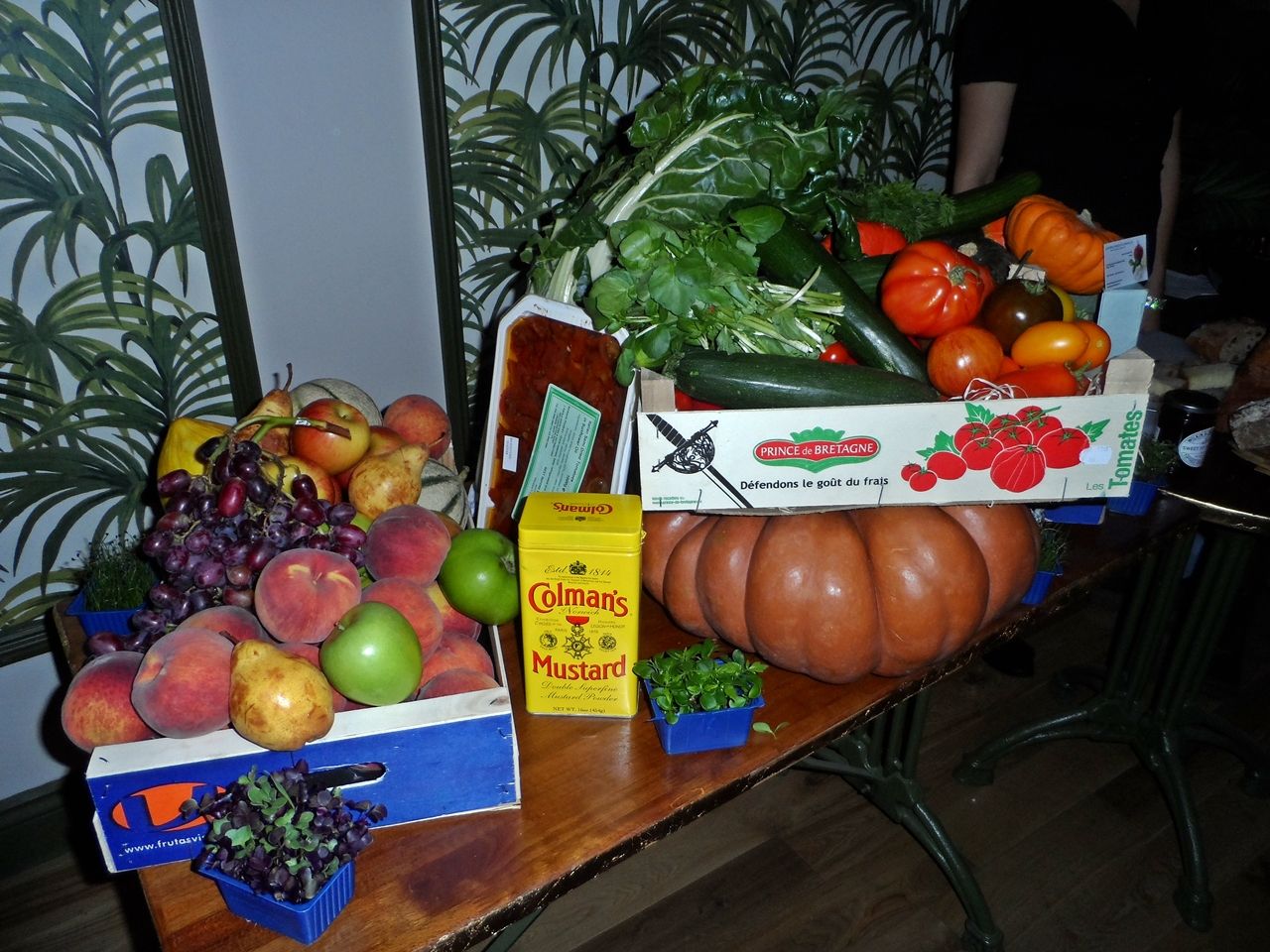 'Porter' takes name of the cocktail bar, named after one of the most exquisite diamonds. It has soft seats, booths at the back of the bar and the design has hints of gold leaf, dark teak and geometric motifs. The space is said to 'evoke lost kingdoms; the glittering of treasure and the foreboding of curses.' It was a really good area to chill out whilst having some interesting cocktails.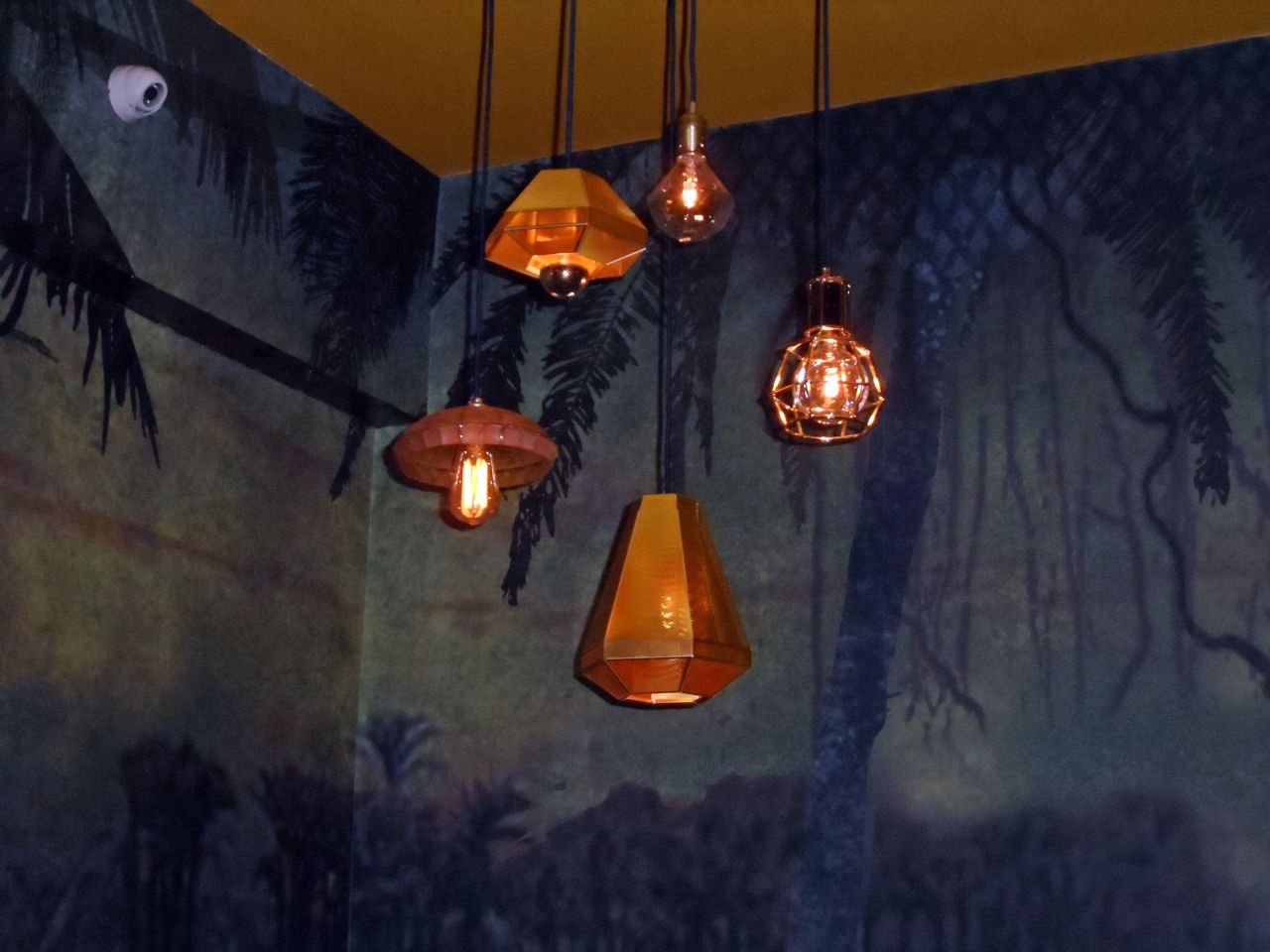 Now onto the cocktails themselves. I sampled the 'Barons Tipple' was so lovely, included in it is overproof rum, lime, apricot jam, guava juice and also the 'Sloe but steady wins the race' which included sloe gin, cranberry juice, lemon juice, blueberry jam. Both extremely delicious!
The cocktails have great names such as 'My daddy owns a Yacht Club' and 'Caribbean Inception', both of which I can't wait to try. 'What Ever Doesn't Kill You' already scared by the name I guess? is garnished with an absinthe-coated scorpion which changes colour from blue to bright purple, hell to the yes!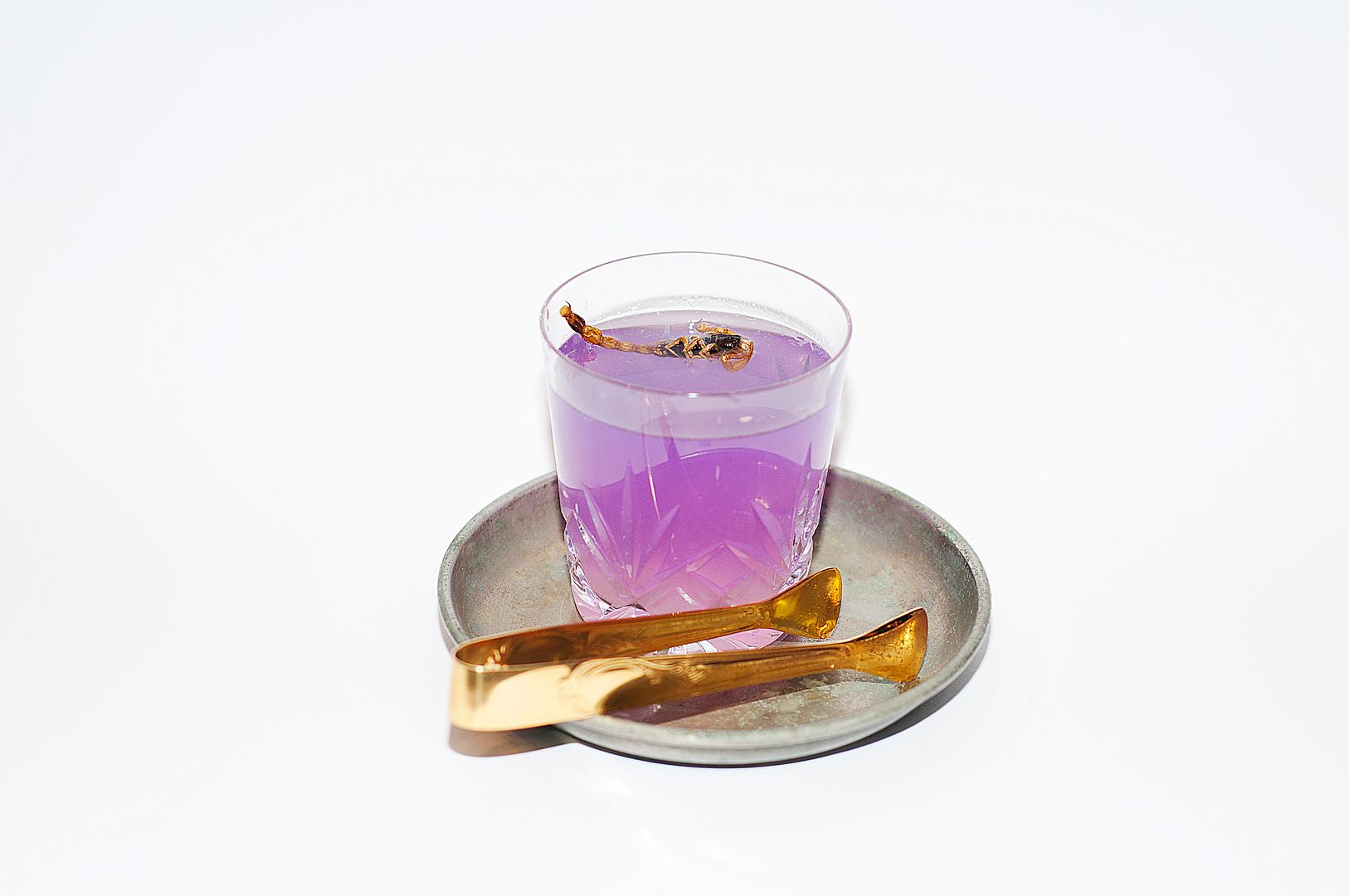 Hoxley and Porter is the vision of bar owner Costa Tofan who said: "We wanted to bring something unique and fresh to Islington – at Hoxley and Porter you'll find inspiring drinks, fine food and the space to appreciate great company. We have created somewhere you can stay all night and get lost in the story, somewhere you can come back to time and again and discover new elements to your surroundings."
I'm so glad this bar has popped up in Angel, I love cocktails and I will definitely be frequenting. Hoxley & Porter opened to the public as of last Friday.