Happy Halloween everyone!
The spooky day is finally here and I have been putting together my make-up look for my costume on Saturday night. I wanted to give it a go to make sure I knew what the hell I was doing and took inspiration from Youtube tutorials to get the ultimate zombie look. I used a mixture of face paints and my own make-up to recreate the look, below are some visuals that I took.  My final version will be slightly different but I was trying different techniques to see what worked well, some are with and without blood. I think the blood makes it much more scary.
As you can see a tiny bit of my costume and the wig,  an you guess what zombiefied character I'm going as yet?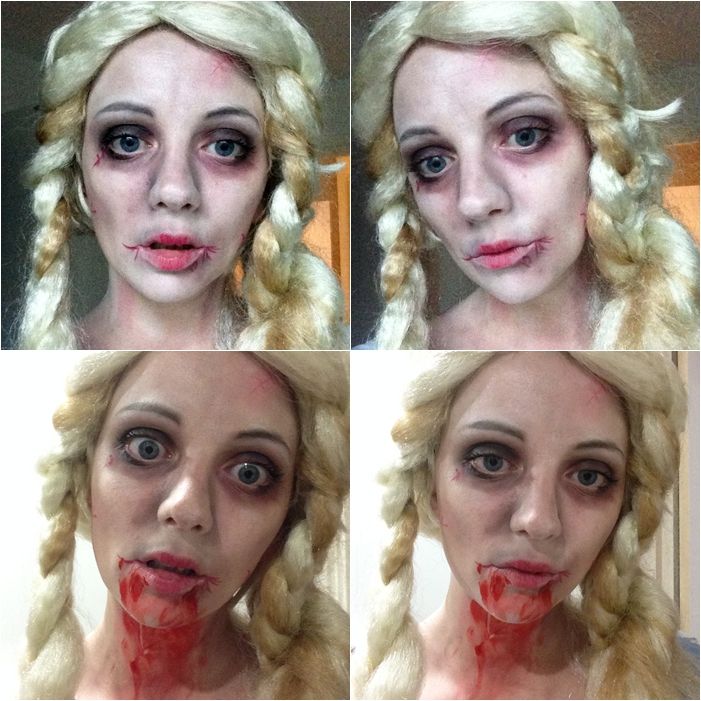 I am heading to The Mansion London Halloween party which sounds so exciting, lots of bands, DJ's, food and fun is going to be happening, the location is still to be revealed and I will find out on Friday, how exciting!
What are you dressing up as?