It's nearly October and it might feel a little early to be thinking of Halloween but what a better opportunity to make sure you have the best costume and the best party to go to rather than a last-minute dash around the supermarket for anything that vaguely resembles a witch costume and in the bar where you're the only one dressed up? The horror!
This is where I have come to your rescue. I have been invited to attend a Halloween Ball, how very exciting, by Mansion London, and what better why to spend Halloween than coming to join me?
The Mansion London host exclusive nights out that combine 'staying in' with 'going out', what I mean by this is they are normally colour-themed nights held in some of London's most unique private mansions and other secret locations, entertaining guests with a mix of unique artists, live music from African Drums to Jazz, a variety of House DJ's and a few surprises thrown in along the way, think belly dancers and tarot readers, sounds good so far right?
This Halloween sees them throwing the grand Halloween Ball, the location is a secret but I can tell you it's based in Holborn. There will be live music from Thabo & The Real Deal, a brilliant soul acoustic quartet band, the Family Funk band, DJs M.Squad will be entertaining with R&B and mainstream hits and then later on there will be an exclusive house music set by J.Bogart & P.Goodwin.
Amongst the music there will be a tarot card reader, if you dare and Miss Anna turning you into a scary monster with her handy work face painting skills. The master African percussionist N.Doubia will make you feel the beats, along with salsa in the Latino den. To top that off there will the work of Koestler Award winning painter Danielle Hodson on display for you to enjoy.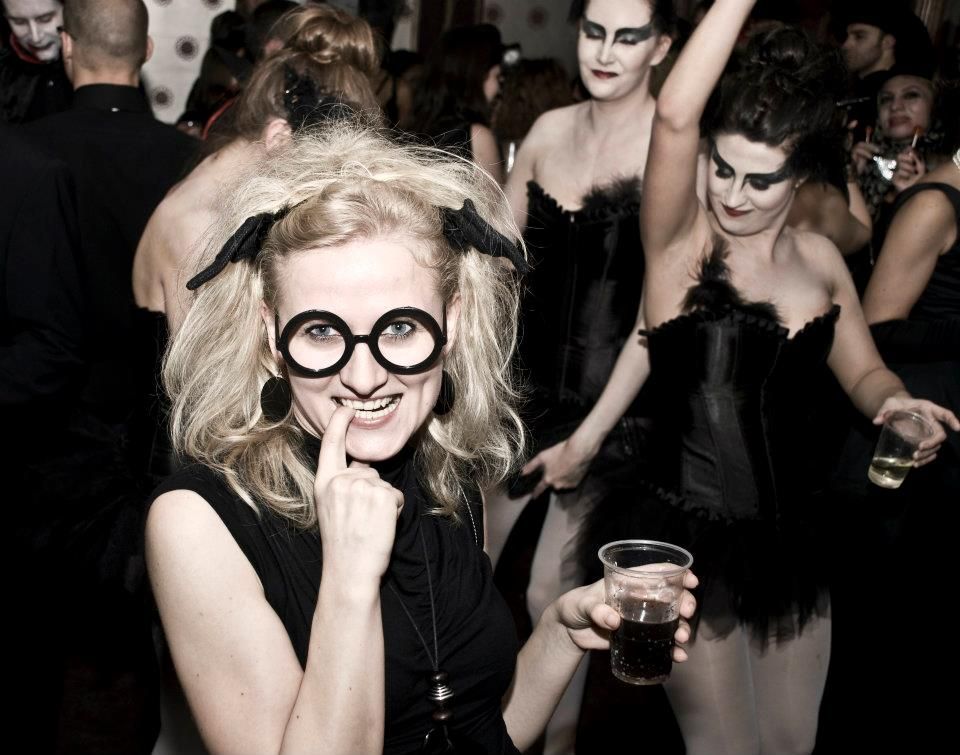 Dress code: Strictly Halloween, if you need Halloween Costume Ideas then take a look at my Pinterest board. I already have mine, can you guess what I will be?
Date: Saturday 2nd November
Location: A secret residence in Holborn, to be revealed 24 hours before.
Tickets: Must be bought in advance, buy them now and find out more on the Mansion London website.
If Halloween isn't your thing then they are also hosting 'The Black Chapter' which takes residence at  La Maison des Artistes in South Kensington. It has a more intimate setting than the Mansion parties and is perfect if you are a house/electro music lover. The next Black Chapter takes place on October 19th.
See you at the spooky bar?