The Grazing Goat is a public house and hotel located just off New Quebec Street, near Marble Arch. It also hosts to one of the best restaurants, I adore going and wanted to share it with you.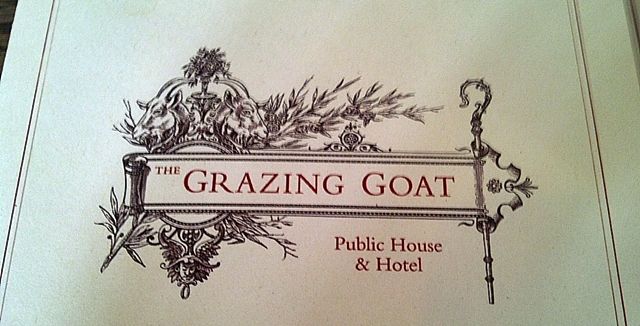 My boyfriend and I went for dinner and again was fabulous! The restaurant is located on the first floor of the Townhouse. Inside is a warm friendly atmosphere, it sort of feels like you are in someones house is the best way to describe it.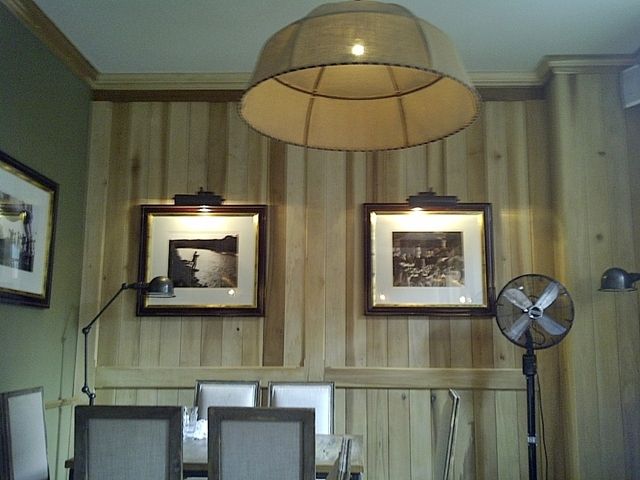 The walls have wooden panels, covered in old style pictures. The lamps hanging above are huge and there is an array of plants and fans, plus bookcase style space areas for storing the salt and peppers.
The menu is varied, with something for everyone I think. Starters include chicken liver parfait, soup and oysters. Main meals cater to the salad fans but also the meat lovers, and desserts well I'll get to them in a bit, but last time I was here I labelled it my favourite dessert EVER, damn you raspberry ripple ice-cream and tart!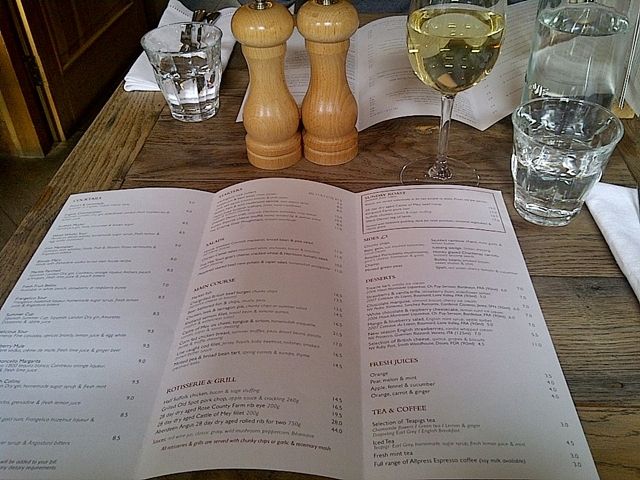 I am a big fan of a cocktail and the list is here is great. We had an El Salvador and a fresh fruit Bellini which was with champagne and real raspberries, delicious.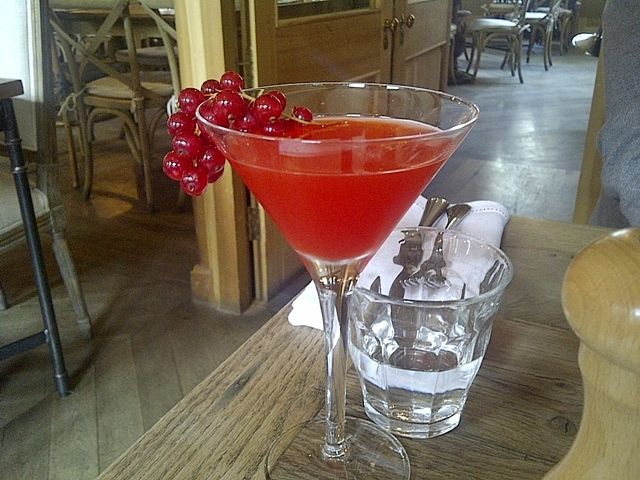 I skipped a starter and decided to have the grilled old spot pork chop with apple sauce and crackling. It also comes with chips and gravy or whichever sauce of your choice. My boyfriend had the chicken pie and chips. The pork chop was cooked perfect.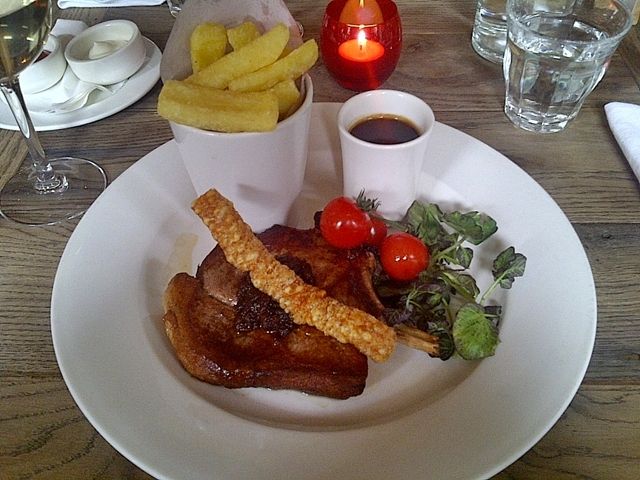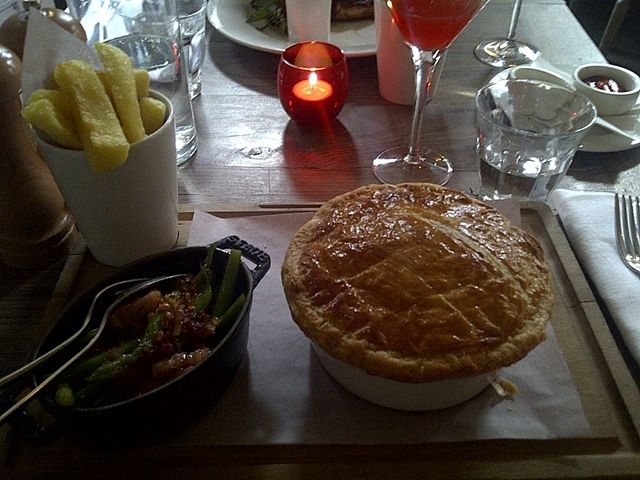 For dessert we decided to share the white chocolate and raspberry cheesecake with lemon curd ice cream, it was simply amazing, not as good as the raspberry ripple one from before, but that's a hard card to beat now. If anything come here for dessert you will not regret it!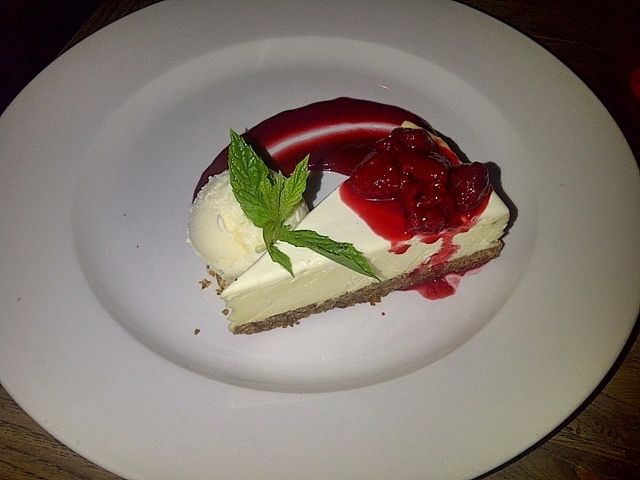 After the meal I was stuffed. It is good quality food and the choice is great to cater to a  group of people. Not an easy one to find by chance so make the effort book a table and go enjoy!