At the weekend my boyfriend and I decided to take a little day trip to Brighton. It is only an hour from London on the train and we managed to get some £10 return tickets, it had been so hot last week in the city so I was excited to be by the sea and out of the muggy London air.
I hadn't been to Brighton for years and when we arrived it was exactly as I remember it. We took a walk down to the sea straight away and got some lunch at a little cafe next to the beach. The beach was absolutely packed with people sunbathing on such a hot day. We had some sandwiches and milkshakes and then hopped off for a walk along the pier.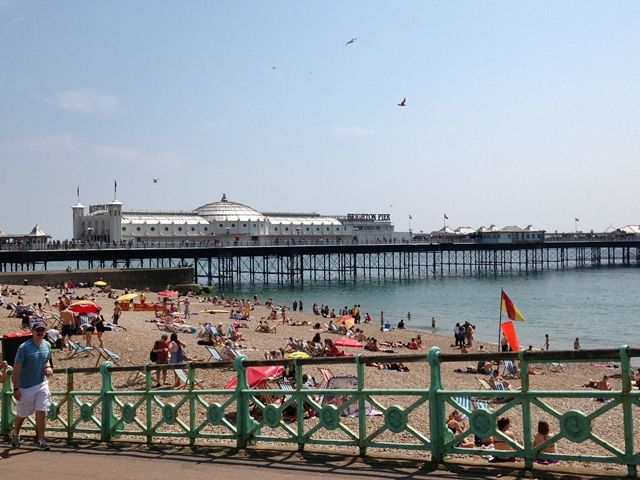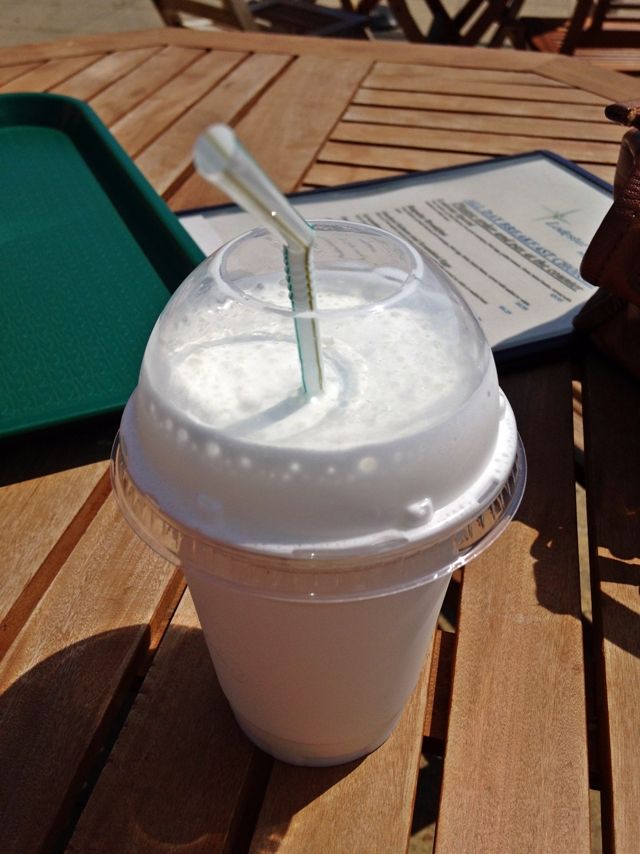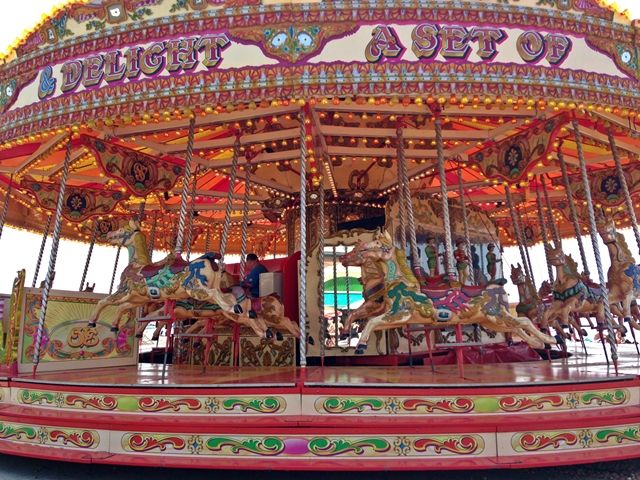 You can still see the old pier which burnt down and its remains out in the water opposite the brand new one. We took a walk along and soaked in the views of the sea and also had a go in the arcade. I am totally addicted to those moving 10p machines, luckily I actually won quite a few and also all these tickets which you can save up for prizes, unfortunately my equivalent of 50 tickets was only some marbles or bubbles. I tried the Zoltar machine, this reminds me of the film BIG, but instead of my fortune it kept my pound, so not sure what that suggests!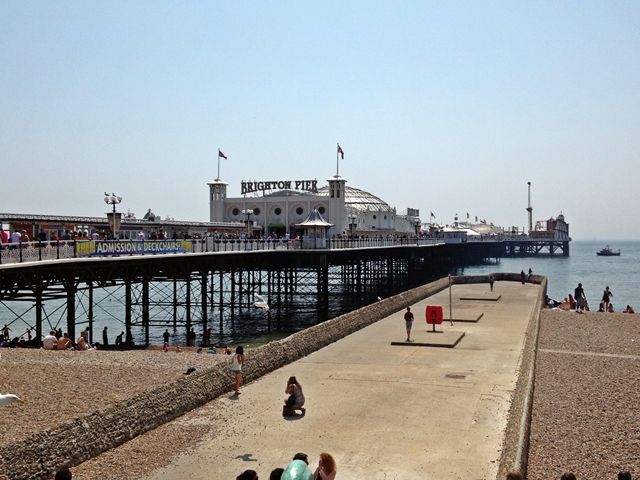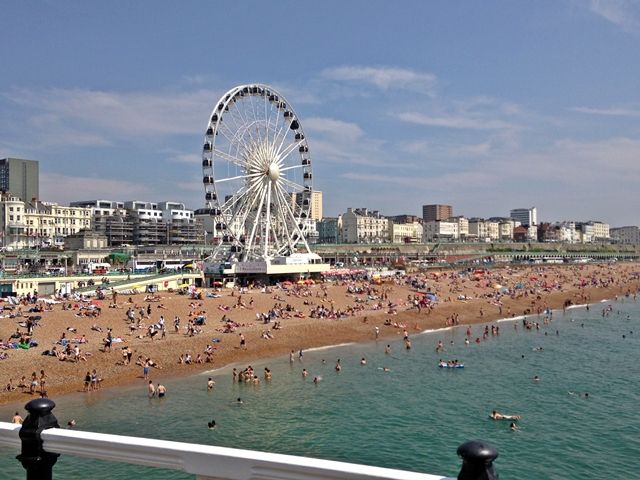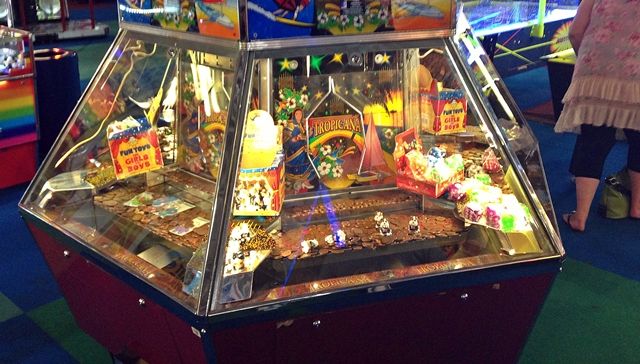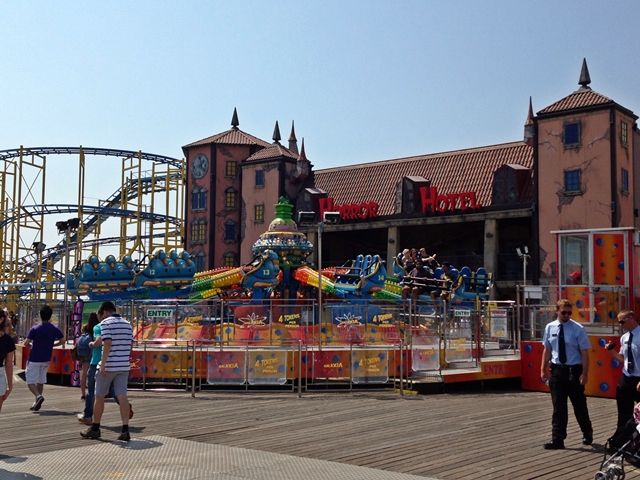 Later we had a look round all the shops and down The Lanes, the popular shopping district. We then enjoyed some BBQ food at Smokey's, we shared a platter with chicken, pork ribs, pulled pork, beef brisket and chips. It was definitely a feast!